In fire stations they usually have the help of our four-legged friends for different functions: Improving the morale in the team, releasing the stress of work, and they also go into action for rescues in collapsed structures.
However, the Harderwijk fire brigade in the Netherlands was caught in one of their jobs by an unexpected volunteer. This time, the firefighters were on a simple mission. Before the storm season hit the city, they would cut down those trees that were in danger of being uprooted by high winds, avoiding a bigger problem.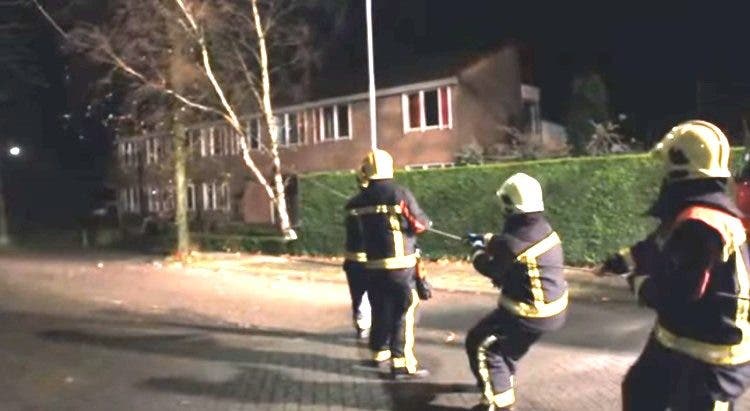 Firefighters cut down the trees from the base with a chainsaw, and the rest of the team pulled a rope until the tree fell to the ground.
Several residents of the town were witnessing the fall of the tree and many present were filming the scene, when suddenly everyone began to laugh. The firefighters did not quite understand what was happening when they turned and noticed the presence of someone very adorable.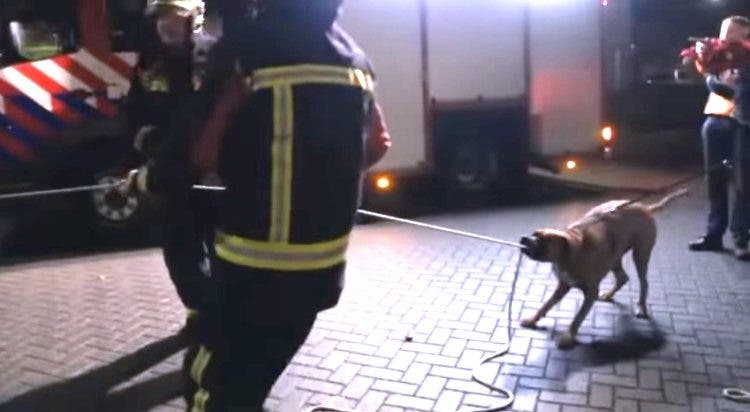 A dog in the area was being walked by his owner and when he saw the firefighters pull the rope, he thought they would need help. The dog did not hesitate to approach and with its strong teeth take the rope and pull along with the firefighters.
The dog was still supported by its owner, but nothing prevailed between his desire to help.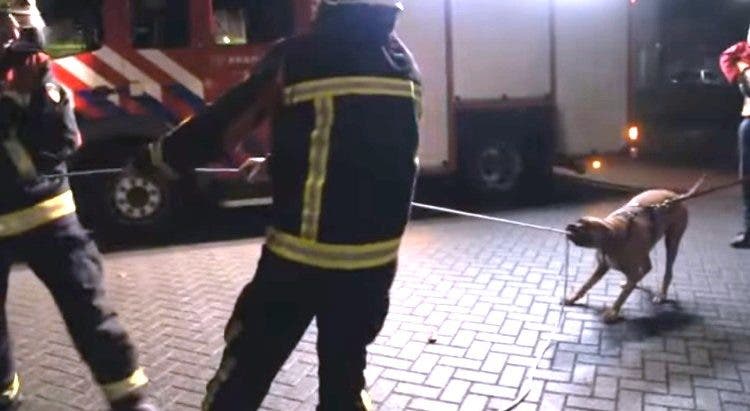 The scene is truly adorable, prompting laughter from everyone present for the valuable help the dog gave the team. To the good fortune of the kind dog, the operation was a complete success.
The tree fell thanks to the dog's help, but he didn't want to stop helping, because even though the tree was already on the ground, the dog kept pulling the rope. The entire city fire team approached the tree and cut it into smaller pieces so they could move it.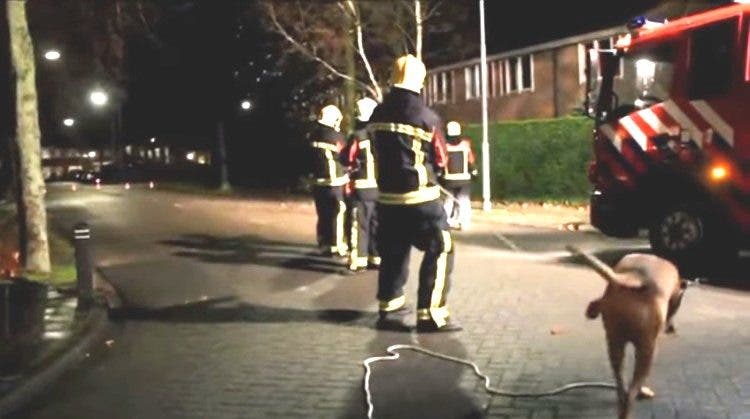 Fortunately, no one was injured on the mission. The volunteer dog returned home, as did the rest of the neighbors who witnessed the scene.
Animals always leave us very important lessons, such as never stop offering our helping hand to help someone else. Regardless of the situation, every contribution will count.
This is the tender moment when the adorable dog decides to give his unconditional help to the firefighters.
Firefighters are surely very grateful for the friendly leg. Share this cute canine help with your friends!