A faithful dog is stealing the hearts of all the customers who get into a taxi. They cannot imagine that they will receive a luxury service and above all that they will witness the sweetest and most unconditional relationship between a taxi driver and his loyal pet.
In general, taking some type of public transport or going somewhere with your puppy can be a problem in some countries, as many people still refuse to accept that pets are an important part of the lives of others and that is why those responsible do not want to separate from them.
This time the story is quite different, because to the surprise of many, a taxi driver has gone viral on the Internet who not only loves his pet but also his company is included in any executive trip or short-distance transfer that this driver makes.
The faithful dog is included in the luxury service offered by a taxi driver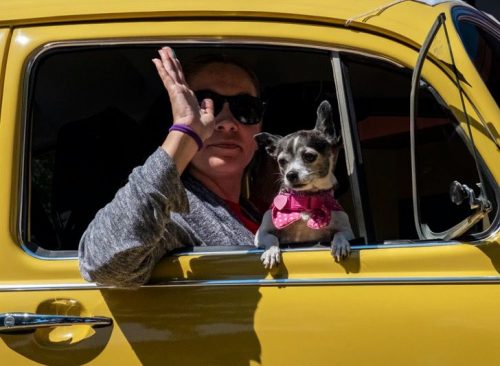 Her name is Princesa, a very funny and hardworking brown dog who loves to accompany her owner during work hours.
This pair of transporters live in Paraguay and their story of friendship and camaraderie was revealed on Facebook, thanks to a post made by Claudio Gabriel Oliveira.
This man decided to take a taxi and was fascinated with the service they provided him, not only did he have a responsible and very loving driver, but a furry girl made his journey happy.
This is how Princesa looks on work nights.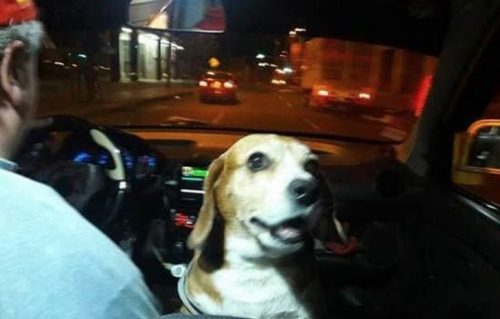 Princesa is the permanent co-pilot of her manager, who has been a taxi driver for several years and who since 2017 has adopted the dog as her traveling companion.
The furry one is docile and friendly, it seems to be quite adapted to car trips but also to the presence of strangers in the back of the vehicle.
She understands very well that cordiality is key in her work not only to offer good service, but to receive good tips and make everyone fall in love during the short time they can share according to the tour.
Princess and her owner have the most endearing and lovable relationship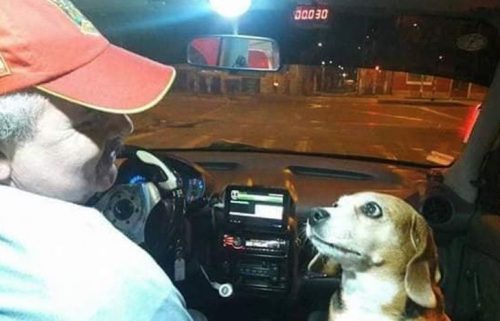 Claudio could not hide his surprise and that is why he not only related the story on his Facebook, but also asked the friendly taxi driver to let him take a portrait of them and these images accompanied his publication on the social network.
"The most beautiful taxi driver of the night, this faithful friend called« Princesa »has accompanied her owner for approximately 3 years every working night during his trips," reported Claudio.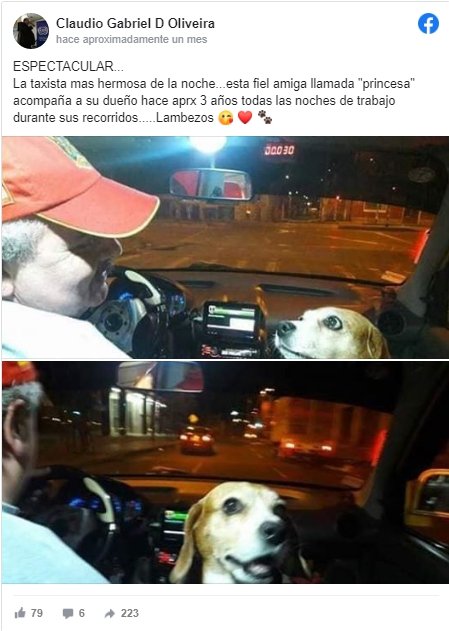 Users on Facebook fell in love with Princesa and her daddy driver, and more than one asked Claudio to share information about the area where he took the taxi.
It seems that now the carrier duo has a list of potential clients waiting, as they all want to get to know this furry family up close.
Now customers would pay anything to find the taxi in which to share their trip with Princesa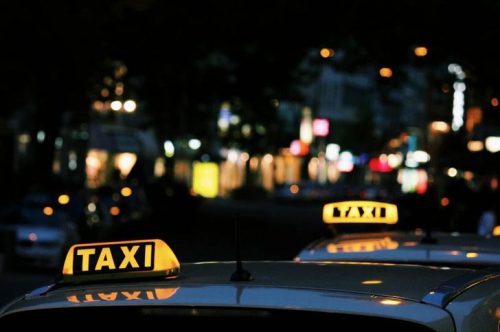 According to Claudio, the subject does not spend a night of work without her; so any other Paraguayan may run with the fortune of running into Princesa and her taxi driver dad. While this is happening, netizens are looking for someone who can reveal the identity of this man and allow us to learn a little more about his history.
What pleasant news to know that there are furry ones as loved as Princesa! Hopefully it will serve as an example to other owners so that they do not make any excuses and do not leave their dogs neglected. We send blessings to her and her faithful owner!