Horses are unique creatures that are so kind and loving. They have the ability to make friends without discrimination. This horse decided to look to the sea to find his next group of friends.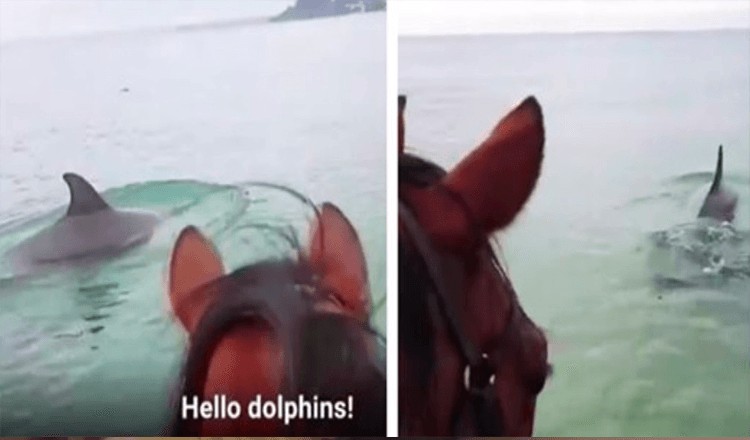 A woman took her horse, Breeze, for a relaxing ride on the beach and was surprised at what she saw. When Breeze decided to have a little fun and trot in the water, fins appeared. Most would be scared if they saw a fin swimming towards them. Fortunately, it was three playful dolphins who swam alongside them.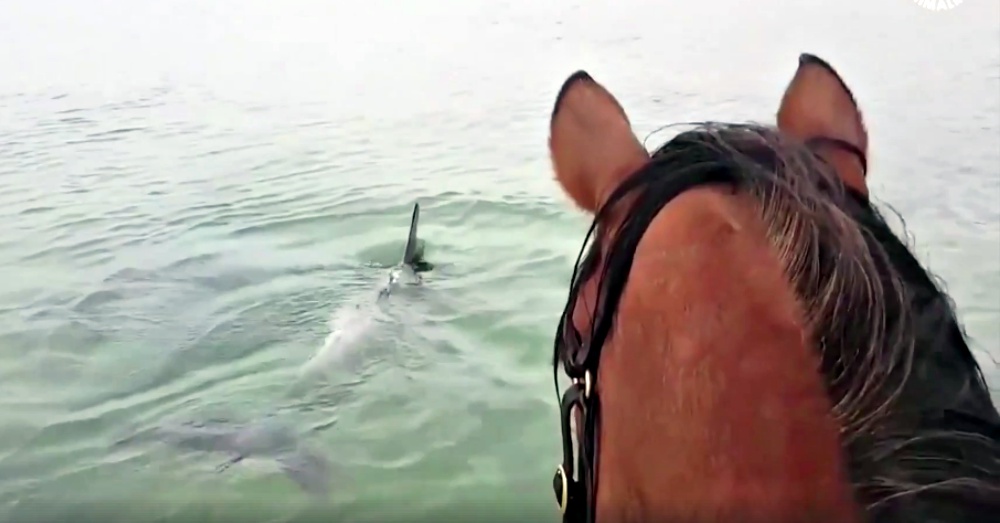 The woman thanked the dolphins and watched as they 'chased' Breeze in the water. At one point, the woman surprised by good behavior of dolphins. All the while Breeze was taking in the fresh air and enjoying time with his new friends.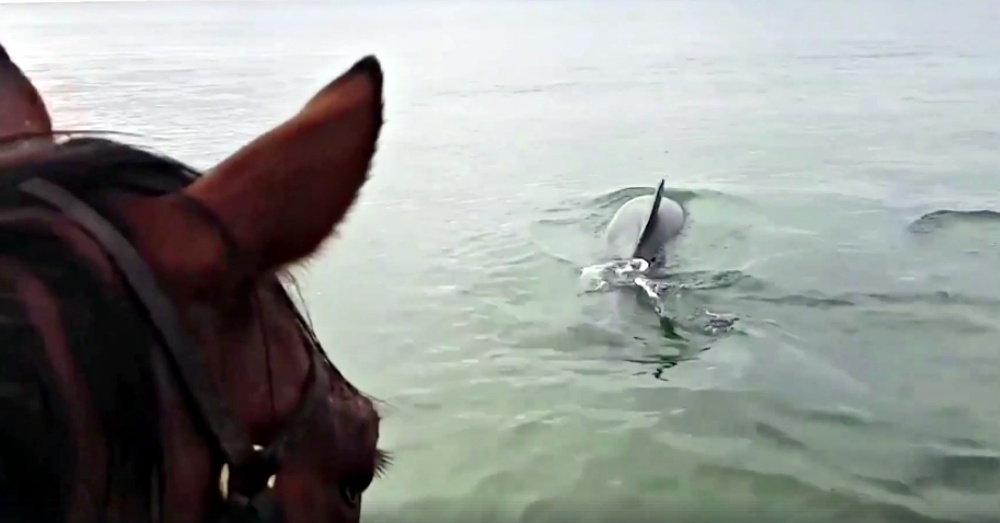 All animals in this video seem to be enjoying themselves, and a unforgettable moment is caught on film. Animals will always surprise us if we pause and take notice.
Watch the viral video below. It is so breathtaking that it has been viewed over 746,000 times.