An adorable dog has become the darling of a company, her life changed from one moment to another after an employee saw her lost at the gate of a construction site.
Small and defenseless, she begged for a gesture of love. Fortunately, she was seen by a good Samaritan, who without hesitation, decided to give her another chance.
Dog fulfills a beautiful function in the work of the man who rescued her.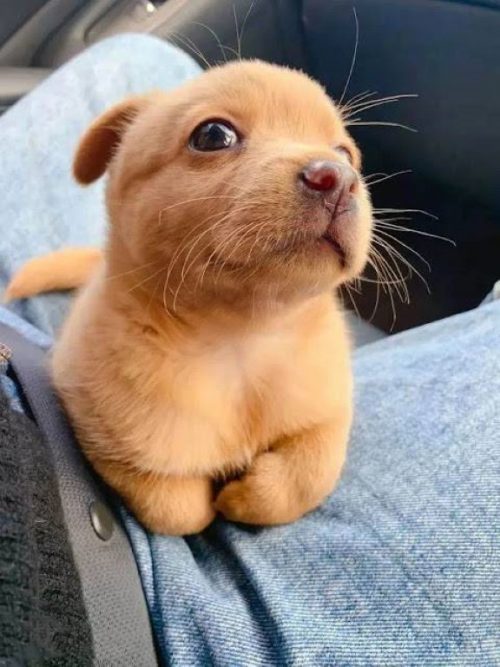 The little ball of fur was given the name of Tower Crane, her rescuer took her to a veterinary clinic where she received all the attention she deserved.
Although she was very small in size, her strength to live and be loved was enormous. She was completely healthy, she just needed a family to take care of her and give her all the love she deserved.
Taking your puppy to the office has many benefits.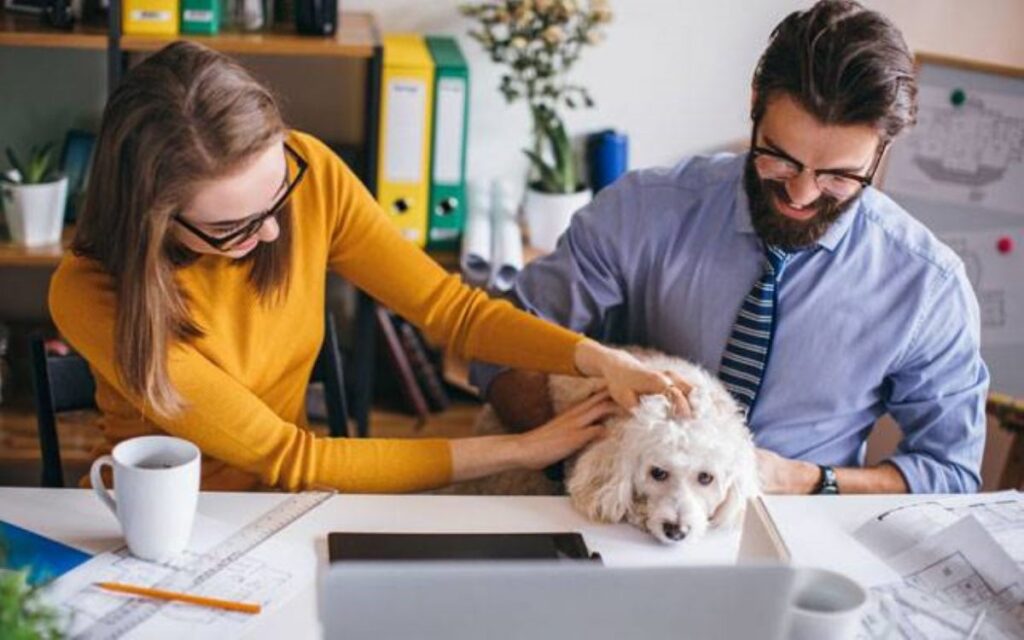 It did not take long for this dog to fulfill her great wish, from the first moment she conquered her rescuer, a man who saw in her a wonderful being worthy of being loved. Far from imagining that the dog would change not only her life, but also that of the rest of her companions.
The man had decided to take little Crane to her workplace after obtaining the consent of his boss.
The employee began to take his adorable ball of fur to the construction site.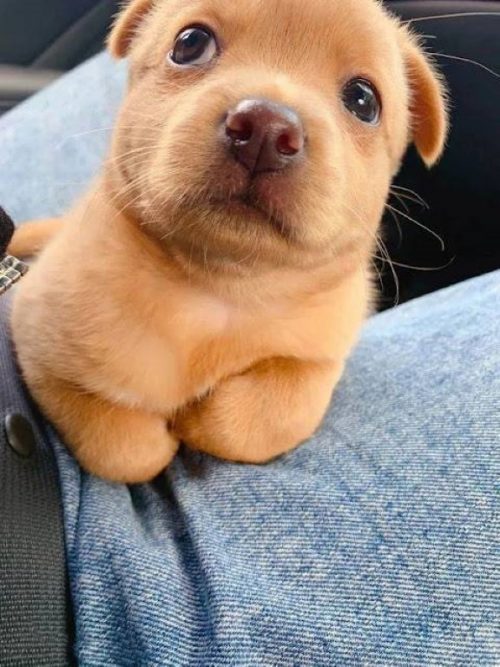 The sweet dog from the first day captivated everyone with her adorable presence. She spent the day eating, drinking and sleeping, while co-workers watched her enjoying life, which deep down we all want.
This beautiful dog unexpectedly conquered everyone, although she spends most of her time sleeping, for the employees it is really satisfying to have such a genuine and loving being.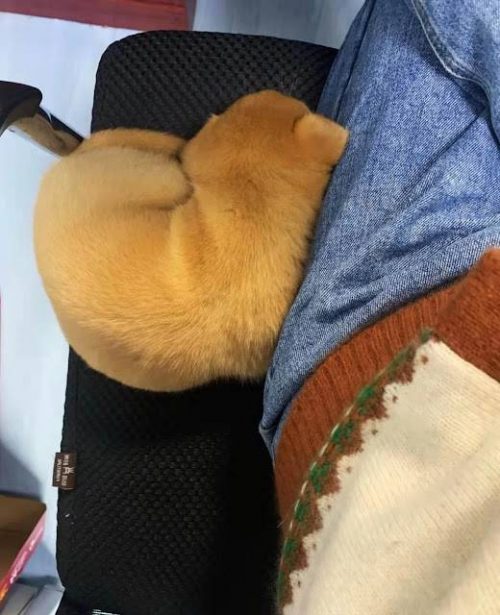 In addition, they enjoy filling her with sweet caresses while little Crane watches them with her shiny black eyes. The employees point out that the dog has become just another employee and that her role in the company is one of the most important. She is in charge of motivating co-workers throughout the day.
When she is not sleeping, she loves to stand firm and vigilant, as if she were a bossy boss who with her tenderness orders them to carry out their duties. She also loves to explore the entire construction site with excessive curiosity, so everyone in the company enjoys her presence.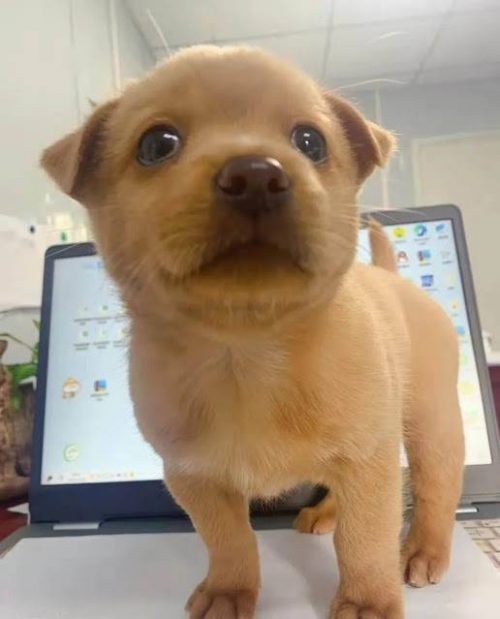 This adorable little dog usually falls asleep in any corner of the company that seems comfortable for her to take a nap. Employees are super happy to have a dog that in the most tender way possible motivates them to fulfill her job duties.
It didn't take long for Crane to go viral, after all, many wish they had a furry friend at work to help them channel their emotions and motivate them to do a better job. Some of the netizens commented:
"I love you very much, little dog that works making everyone happy"

-"Owww in my work we need a pet, the vibe is very heavy"

-"I do the same thing at work and they fire me, what is it about lol".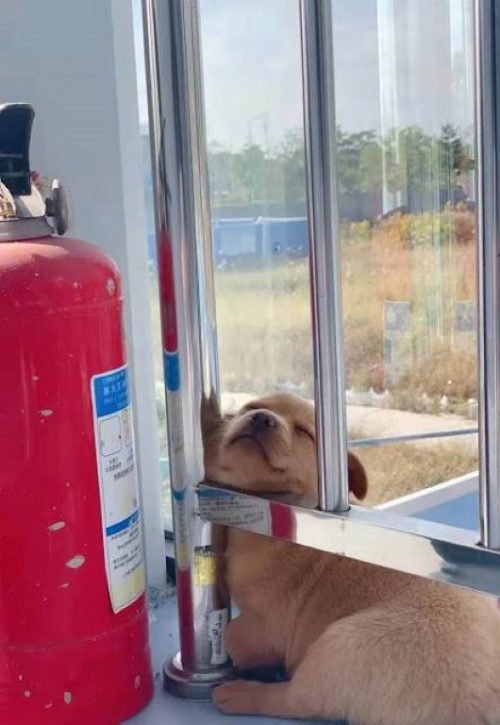 If you have pets, you know that they are undoubtedly a great source of joy and motivation. The interaction and love received from a dog also help you to be a positive person.
Taking your puppy to the office will increase your good relationship between co-workers, increase your productivity, reduce stress, stimulate teamwork, and of course, it will make you and the rest of your colleagues much happier .
How nice it is to know that there are more and more companies that allow you to bring your pet to the company. Not only because of the company they make, but because of the amount of benefits they produce for both the owner and his co-workers.