Polly's owner Morgan found Polly after hearing soft meows coming from somewhere on her farm.
When he realized there was a kitten in need somewhere, he started looking for her.
However, due to the thick vegetation on the farm and Polly's unusual hiding place, he initially had trouble finding her.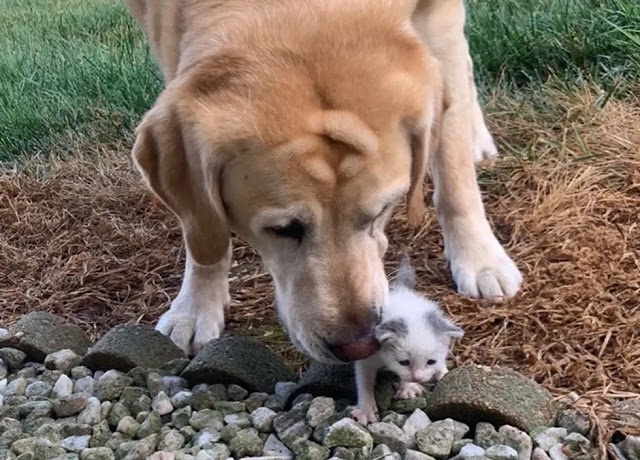 Fortunately, one of his cats was happy to help.
After searching for a long time in vain, Morgan decided to take out one of his cats.
The resourceful kitty soon found Polly snuggled into a tree stump, and Morgan was able to lead the kitten to safety.
Before bringing her, Morgan waited a few hours to see if Polly's mother would return, but when the hours passed and no one arrived, Morgan knew he had to take her inside.
"When it got dark we got nervous for her because we live on a farm where foxes come a lot," Morgan said.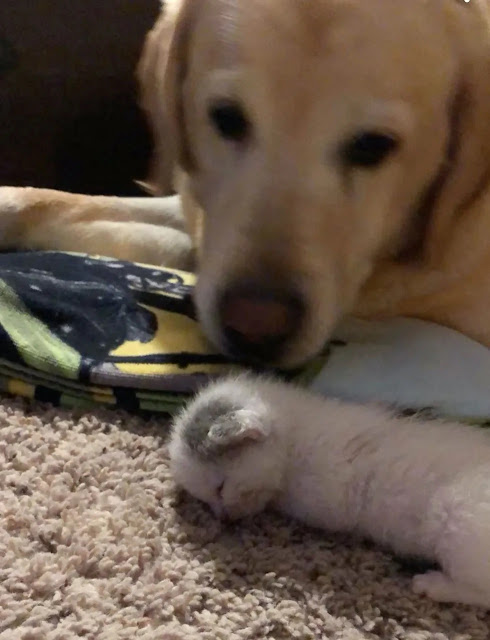 Polly immediately felt part of the family, especially with Morgan's dog, Paxton.
Paxton, or "Pax" for short, was very considerate of Polly's needs.
He let the scared and confused kitten snuggle up to him, and she immediately seemed to feel more confident and more relaxed.
Morgan noticed that poor Polly was infested with fleas, so he bathed her and helped her get rid of them.
Polly found the bathroom terrifying and meowed sadly, which made Pax want to comfort and protect her.
He came and kept Polly calm while she cleaned herself up and gave her much-needed love and support.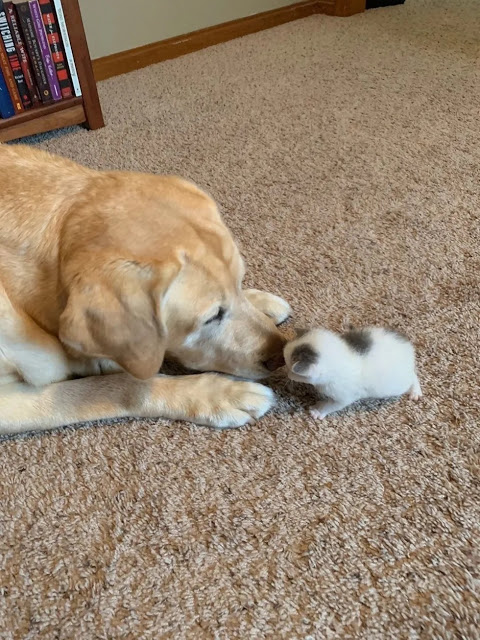 After that, Polly and Pax were united forever.
Now Polly follows Pax around the house as her little companion, and Pax is always ready to play and cuddle with her.
For a long time, Pax helped Morgan with Polly's meals.
Polly was so small that she needed to be fed with bottle, and Pax lovingly licked the kitten after her messy meals.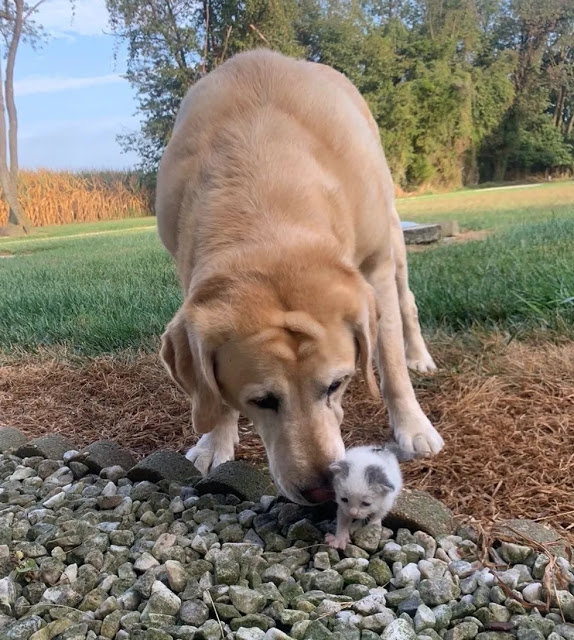 Polly is now 5 months old and old enough to clean herself, but she still has a lot to learn from Pax.
Morgan revealed that the pair are so close that Polly has even learned to give a little bark!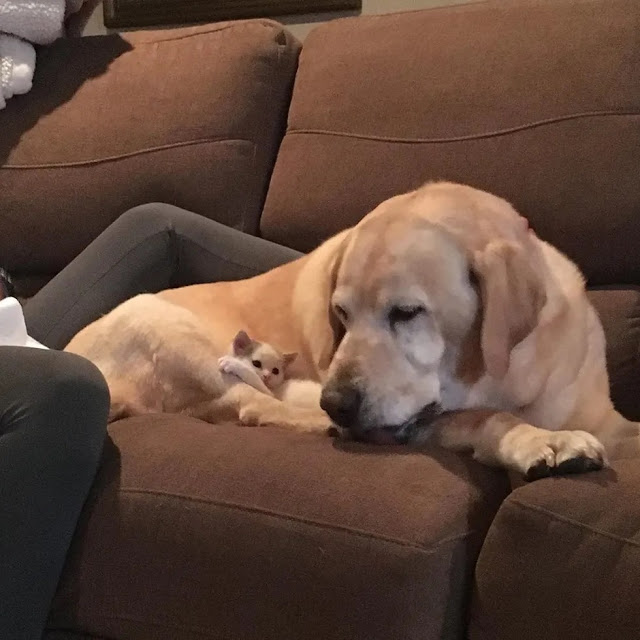 Thanks to Pax, Polly has been able to go from being a scared little kitten to become the brave, playful and beautiful cat that she is today.
They show us that family is more than blood and that some souls are destined to be together.