It is well known that in the animal world it can sometimes be violent or interspecies enemies. But it should also be noted that animals can create great friendships or romantic ties, no matter how different they are. These two little animals are a great example of this.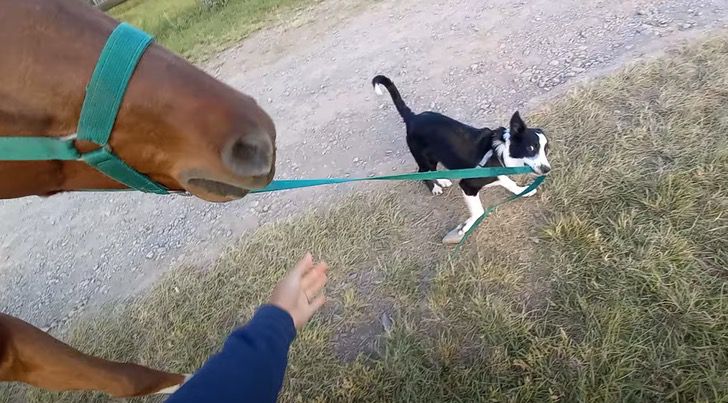 Border Collies are a breed of dog that is well known for their great intelligence and the ease with which they understand their environment. For this reason, it is not at all strange that this Border Collie dog has found it very easy to interact with a horse and become very close to it. In addition to their intelligence, Border Collies are perfect for guiding livestock, so their relationship with farm animals is very good. Knowing this, it was very normal for everyone when the dog approached the horse and took it by its leash, and then began to walk it as if it were their guide.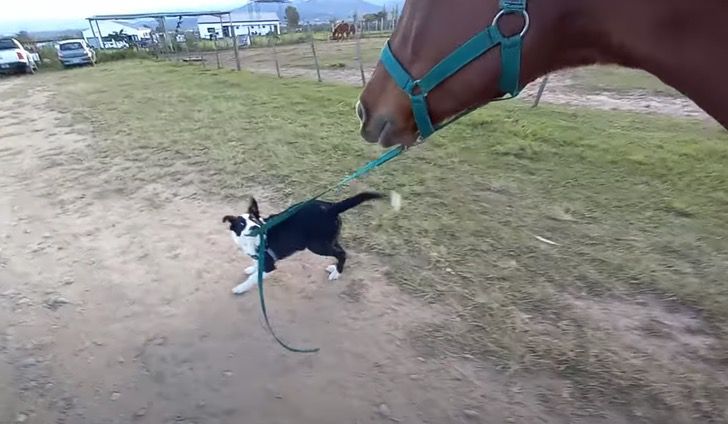 This happened in the town of Salta, in northern Argentina, where this dog named Milo was recorded by his owners while he was interacting with the horse. In fact, the puppy as young as 7 months old loves to play with horses and often spends his time around these animals. This was shown in the video, of just 30 seconds, where you can see when the dog takes the large animal by the leash. While the horse does not seem to get angry or put up any resistance to stop it. On the contrary, he gets carried away because he knows that the dog does not have bad intentions.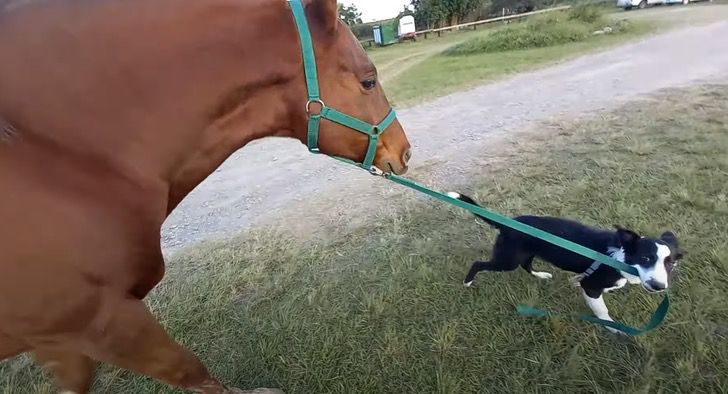 This young Border Collie has earned a reputation for playfulness in his family and they allow him to let him play with the other animals. Because as he has shown, his soul is very noble. The video, while short, became very popular on social media, and the little dog has earned praise for its adorable cuteness.
Below you can see the adorable video of these two animals walking together:
Share this video with your friends and family, so they can see how noble dogs are with other types of animals.