The dangers of the streets, for any little animal, are sometimes incalculable. Not only can they be attacked by other animals or cruel people, they are also subject to unfortunate accidents, such as what happened to Jessie, a dog in South Africa.
To make matters worse, Jessie was not alone. She had to take care of her cubs. One day, the dog was hit by a vehicle, receiving a spinal injury that almost left her paralyzed, however, she did not give up.
In pain, Jessie moved with difficulty every day to look for some food and keep an eye on her young.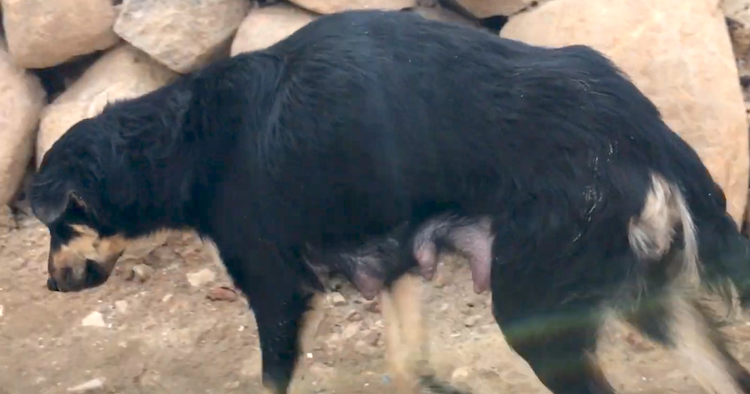 Despite the pain, the difficulty in walking, she did not abandon her puppies for a second.
Jessie continued to care for and protect her little ones to the best of her ability, despite their painful limitations.
Luckily, someone very soon understood that the dog required a lot of help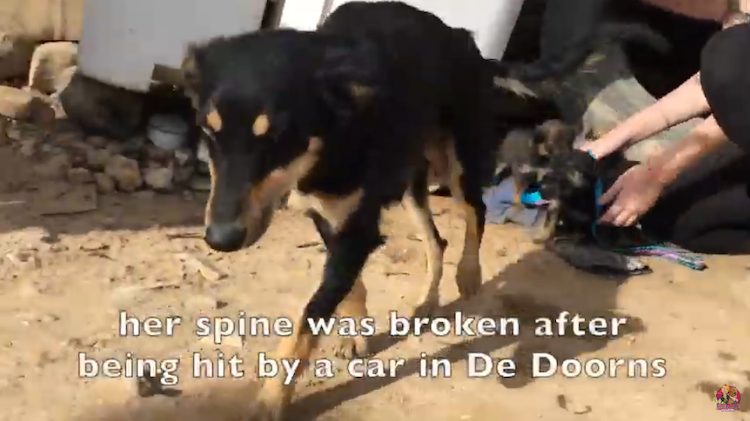 Fortunately for her, soon a generous person realized the pain that the dog was going through and decided to immediately contact someone expert to come and help her.
It occurred to him that the people at Sidewalks Specials might be the best.
This video will show you one of the most devoted mothers you have ever seen. Nothing stopped Jessie from doing her job!
Soon the rescuers arrived at the scene to take Jessie with them, assess her health condition and see that the dog managed to survive the incident, as well as each of her puppies.
The mother was immediately taken to a vet and began her recovery process. In parallel, Jessie received all the necessary help regarding the care of her puppies, which in total were five adorable puppies.
Soon Jessie was put in the right hands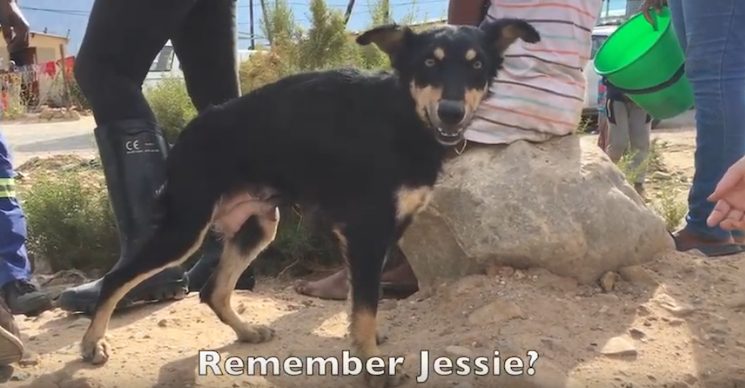 Little by little, in a loving, quiet place, with the calm of knowing that she had all the help possible, Jessie began to move forward and her little ones Mango, Litchi, Pawpaw, Kiwi and Avo, also began to grow very strong, preparing to the moment they were adopted into the right family.
It will make you very happy to know that Jessie recovered and that after her recovery, she was put up for adoption. More than any other puppy in the world, this loving mother required a happy, patient, stable home that could give her all the care and affection that her life on the streets denied her.
Together with her dogs, she not only received all the care, but also a little help to find that forever home.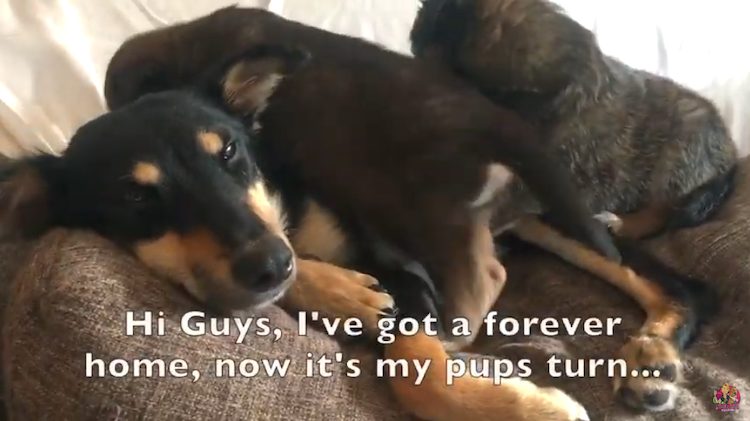 Thanks to loving people, this whole family had a second chance, the kind that are worth their weight in gold and you can multiply this joy by sharing this story on your social networks.