Japanese photographer Kazuki Ikeda captured the most mesmerizing and beautiful setting at Nara Park while there for a wedding photoshoot, and it had little to do with the actual wedding itself.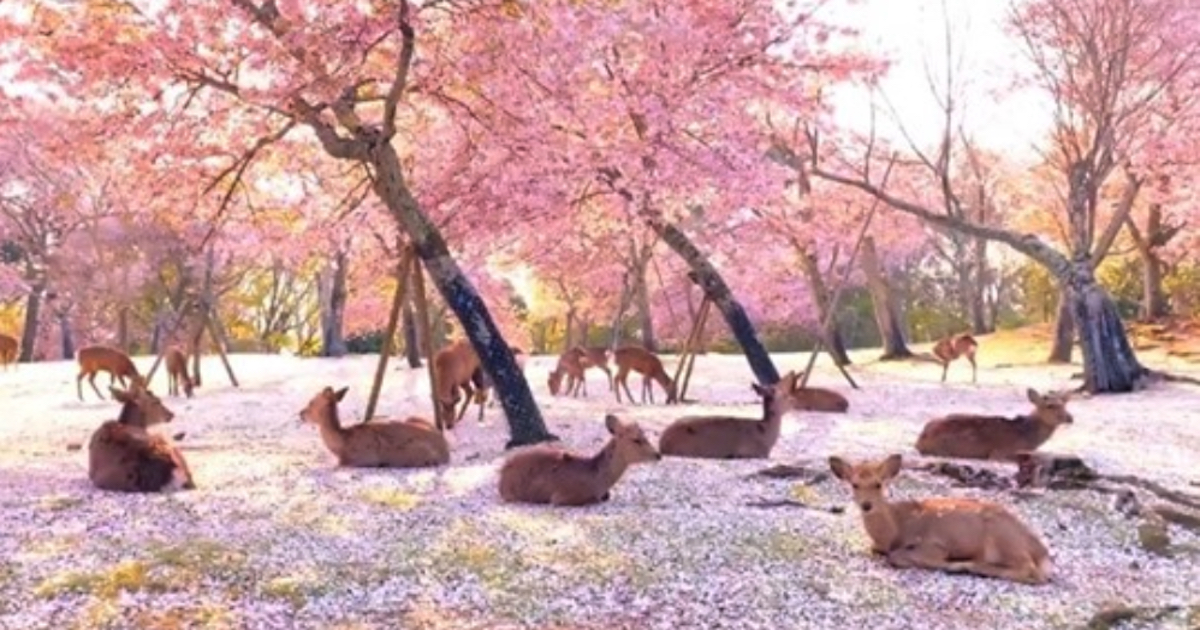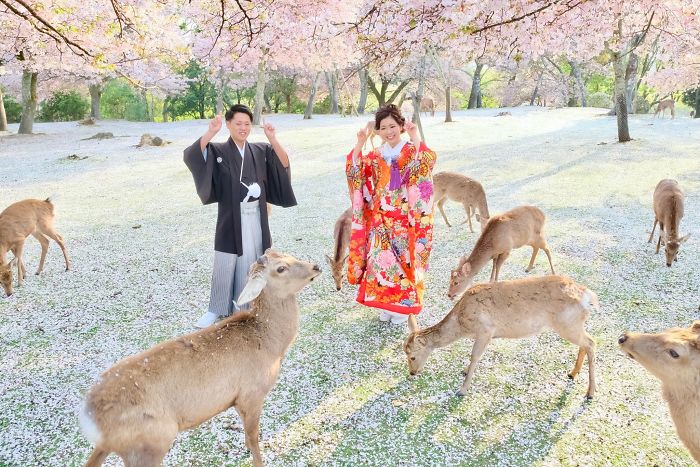 Here in this empty park, a herd of deer was resting and enjoying the cherry blossoms. Due to current restrictions and social distancing regulations as a result of the COVID-19 virus, the deers had owned the whole park. If there is a good thing about the lockdown, it is nature returning to its original state a bit.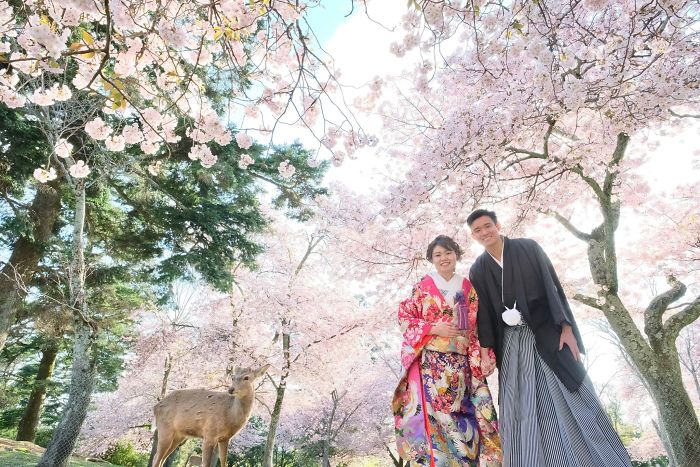 While orchestrating the pre-wedding shoot, it was then that Kazuki Ikeda took the serene and breathtaking footage.
The Sika deer have always been a popular attraction at Nara Park, but they have come out in droves to reclaim the lovely locale as their own as of late.
Watch the precious video below:
Please SHARE this with your friends and family!