The mischief of a little deaf puppy left his father on the brink of collapse and mobilized at least 70 solidarity people from his town, who did everything to find her alive.
His name is Dizzy, a 10-year-old cocker spaniel, who lives in the county of Worcestershire (England), and who a couple of weeks ago suffered a life-threatening accident.
They even used an excavator to rescue him.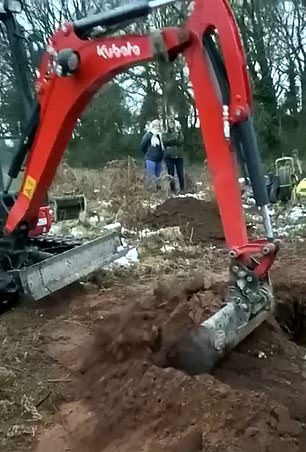 Dizzy and Ducan Flowers, his owner, were taking a walk through the Burlish Top Nature Reserve when the furry man lost sight of him.
The cocker spaniel is familiar with the place, so the man thought it would be a matter of time before he appeared but this did not happen.
Its owner was desperate.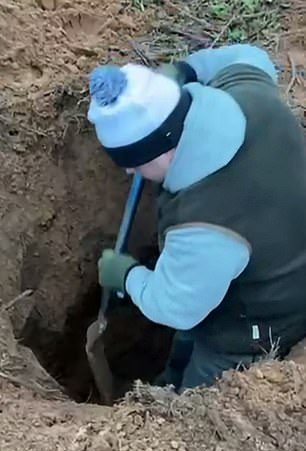 Duncan combed the area in search of his pet without success, seeing that the hours passed, he decided to go home and ask for help on social networks in case someone had seen Sizzy.
"We went for a walk in Burlish Top with the two dogs on Sunday and were driving home when Dizzy got into a hedge between two fields and disappeared. I turned the other way, but she was gone. I was thinking for a couple of hours that she had escaped and would come back, but I couldn't find her, "said the Duncan.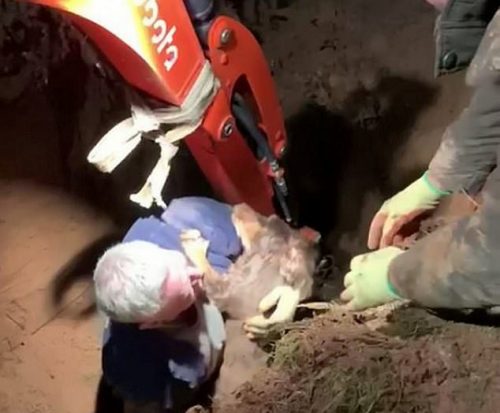 The 54-year-old was overwhelmed by the response his community had. At least 70 people came to his house to help him look for the deaf dog.
Duncan and the volunteers searched for Dizzy from 5:00 pm until after midnight without finding any leads.
The agony continued for this animal.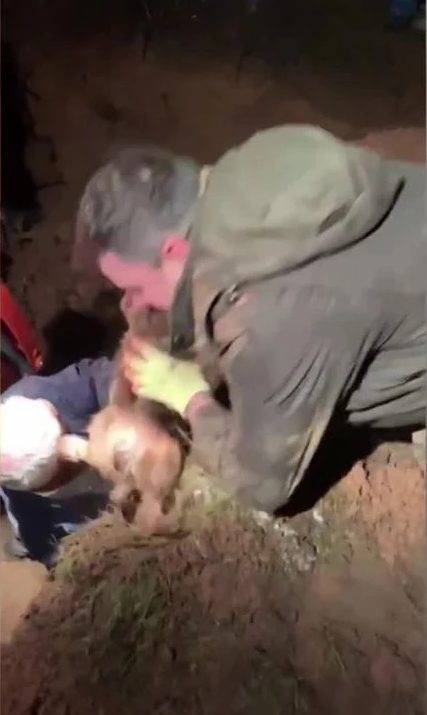 The group searched Rifle Field and Blackstone with torches and flashlights but to no avail, they must have returned home with a bitter taste of defeat.
But the loving owner did not give up and the next morning he returned.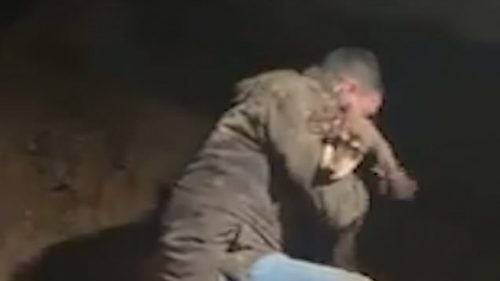 Duncan had a feeling that Dizzy should continue in that hedge where he lost his trail, so he asked a friend for help and with tools in hand decided to go investigate.
"I came back with a shovel and called a colleague who works in the drains and he came and put a camera in a rabbit hole. It only went down six feet and we couldn't see it so I called my other friend who got a little JCB excavator and brought it over. We started digging, we didn't even know she was there, but I had a clue, "said the owner.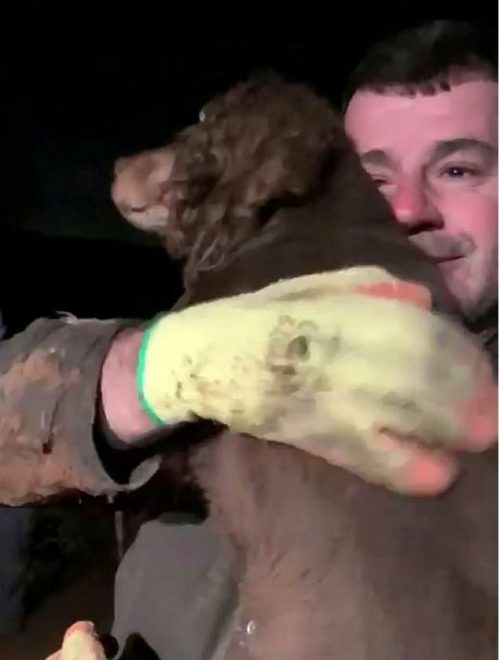 Two and a half hours later, the men were more than 6 meters deep, in a rabbit hole but still without any clue of the dog. It was at that moment that Dizzy appeared out of nowhere.
"He had been there for about 30 hours. I couldn't believe it, "Duncan commented.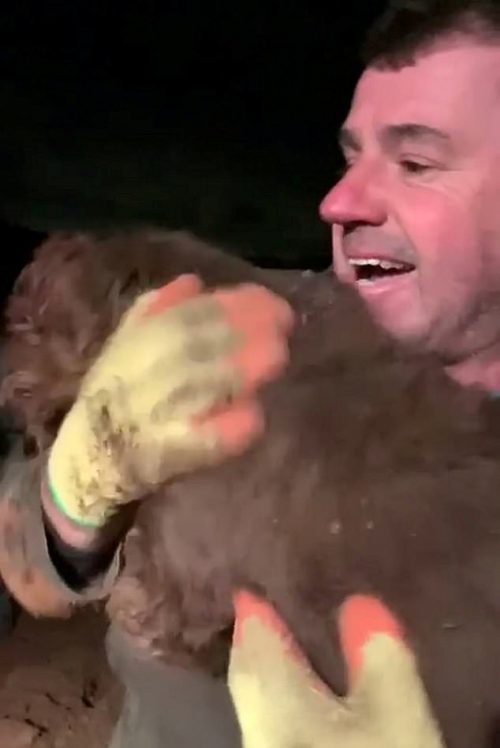 The men recorded the moment of the rescue that cannot be cataloged in any other way than miraculous.
Duncan's hunch did not fail and had it not been for his insistence and the goodwill of the volunteers, Dizzy would have died in that rabbit hole.
It is really surprising that she has endured so much but the good thing is that she did and now the hairy one is back home, with the father who loves her so much. Sure Dizzy learned his lesson and Duncan will be more attentive to the steps than to his little one.
Miracles exist and this incredible rescue is one of them, the furry one was not ready to die, so share her story and send her your blessings.