Apparently they all fit in the heart of a dog. Not by chance they are the best friend of the human being. Since these furry ones are the perfect company for everyone. This was learned by a little lamb, who after being orphaned, was adopted by an adorable Dalmatian. For dogs it is normal to give a lot of love without expecting anything in return. Therefore, when Zoe, this kind Dalmatian, met the little lamb Dotty, she did not hesitate to become her protector. After the little boy's original mother rejected him for no reason.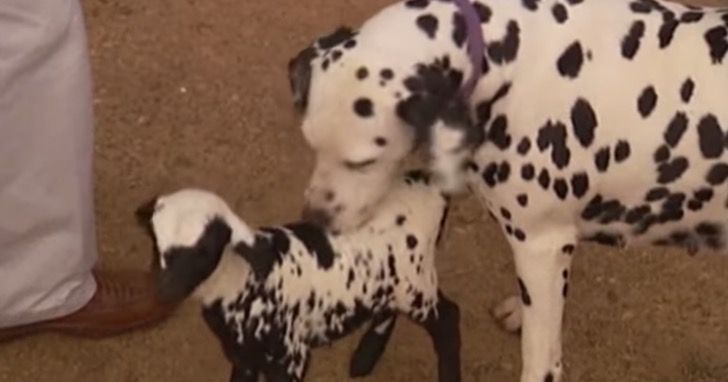 And it is that, this lamb has a peculiar condition. He was born from the mix of a purebred white dorper ram and a sheep. Therefore, the result is a lamb with spots, very similar to a Dalmatian. Which sure helped Zoe empathize with this little lamb. This happened in 2012 on a farm in South Australia, they reported. "It's really stained. Black spots on a white coat that is the same as a Dalmatian. Now the mother who has no puppies at the moment is cleaning, licking and pampering him. And she tries to pamper her udder », said at the time the local Dalmatian breeder Julie Bolton, in charge of these two animals.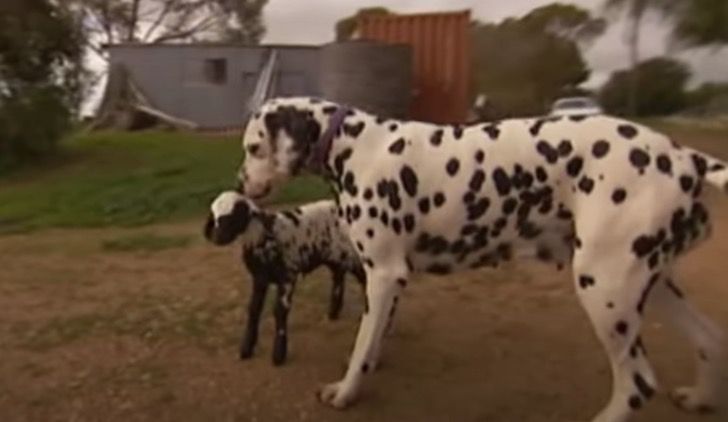 Meanwhile, Dr. Susan Hazel, an expert in animal behavior at the University of Adelaide, said that these relationships between species are more common than they seem. "The amazing thing about this particular story is that the animals look alike. That's why people like it, it's a nice picture, but it's not an unusual story. It is difficult to know what goes on in the mind of an animal. But I think that a lamb, even with spots, a dog will know that it is not a puppy. There are neuropeptides, molecules that show action on the nervous system, that we know are related to bond formation in animals and also in humans," she commented.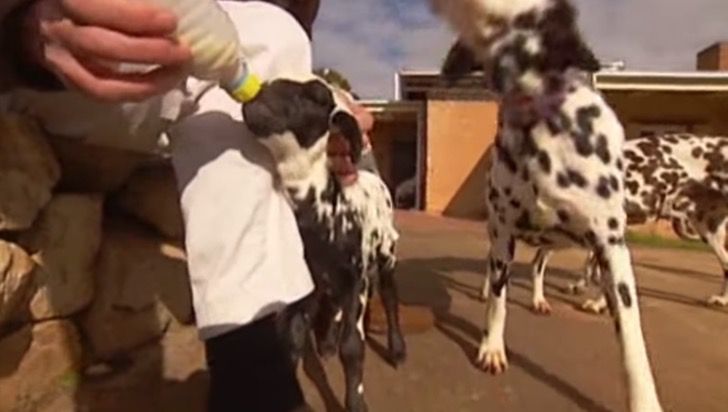 She also pointed out that the birth of this bond may go beyond the coat of the lamb, which may end up being just a coincidence. "The bond that lambs form with their mother plays a very important role. So I don't think one look is enough for a lamb to bond with," she said. Maybe it's just a coincidence. But what is true is that Zoe is an example for other animals. This sweet Dalmatian made room in her heart for a little lamb without question.
Share this animal adoption story with your friends and family. So that they can see the love that these animals give off, even if they are between different species.