The cyclist, Meire Luce Andrade Abreu, found an abandoned puppy on a road while riding her bicycle. Without hesitation, the woman decided to take it home, putting it in the pocket of her blouse, like a kangaroo mother.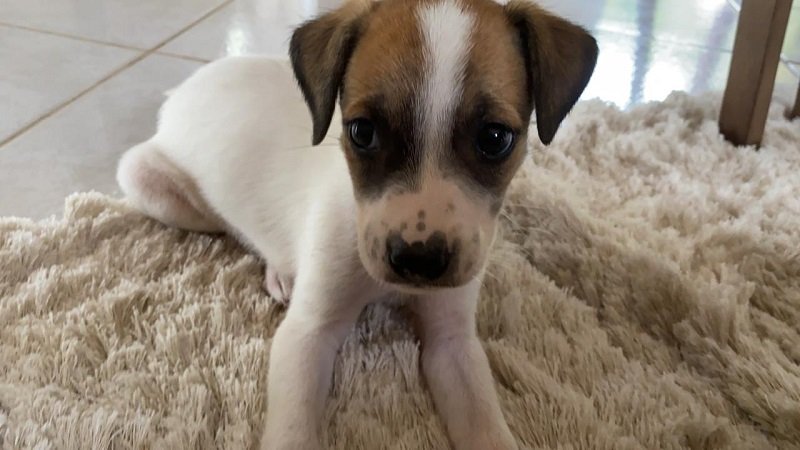 In an interview, the cyclist recounts the exciting rescue of the puppy who is now called Thor. Meire is passionate about cycling, she loves to ride the roads of the city, and she does not care what the weather is at the moment, whether it is rain or shine, she is there with her bike.
About a week ago, Meire was undaunted by the weather and hit the pedals. But what would be a storm for the city, turned into the bonanza of an encounter with an adorable puppy.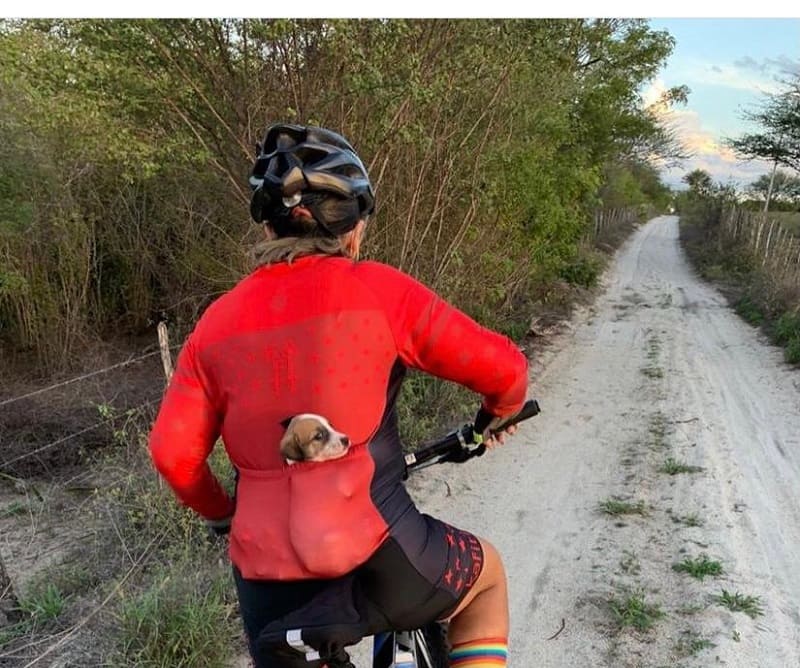 Halfway there, the woman found an abandoned puppy. The friend who accompanied her on the tour told her that she could not carry the little furry on the bicycle. "No. I'm not going at all. I'm taking it now. Meire told her friend.
Lovingly, she grabbed the little boy and put him in her shirt pocket, and happy with her decision, she went on his way. The cub has a house and his name Thor. After the rescue, the puppy was taken to the vet, who verified that he was in good health.
Thor is no longer alone in this life. He has a family with four canine siblings. Meire leaves a message for anyone who wants to adopt or help an abandoned animal: "Adopting has to be for love, because they have feelings and they know when someone likes it or not." We thank Meire for this beautiful attitude.
Share this adorable story with your friends and family.