Marriage should last a lifetime and for that reason those who swear undying love should be there to support each other through life's ups and downs. This principle, so difficult to be understood by humans in the world, seems to be quite simple for this couple of stray dogs that, even after being rescued, refuse to separate.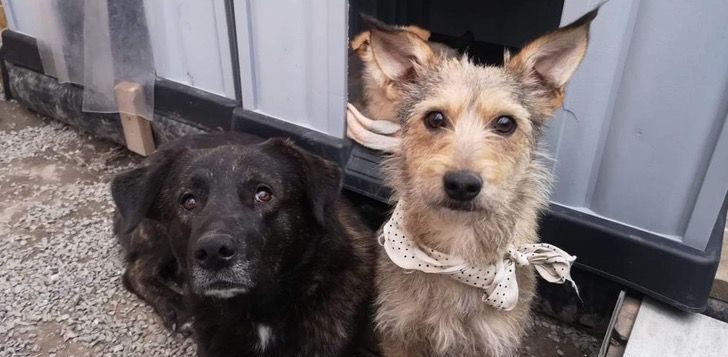 Bueno and Rosa are the names of the dogs that form one of the most resilient couples in the canine world. They joined forces to resist a harsh reality on the streets, deprived of food and love and exposed to violence every day. Now they are inseparable. The worst part is that they weren't alone, Rosa had just given birth to their litter.
The situation of the dogs was made known after a complaint from the residents of the region, who provided information about Rosa and Bueno. They were already well-known figures in the streets of Gironde, France, as they had been abandoned years ago at the door of a church.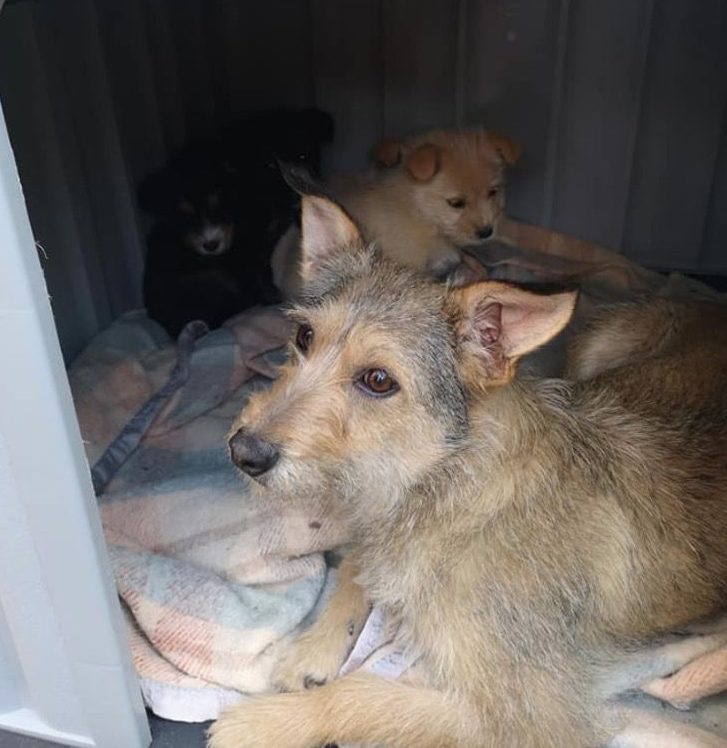 Residents said that, although they could not stay with them, they wanted them to be welcomed and cared for by people with the proper capacity. Eventually, the puppies were taken to the shelter of the NGO Association Les Poilus du 33.
"They asked the City Council to capture the dogs abandoned some time ago at the door of a church. We offered a welcome as soon as possible", informed the official communiqué from the city of Montguyon on Facebook.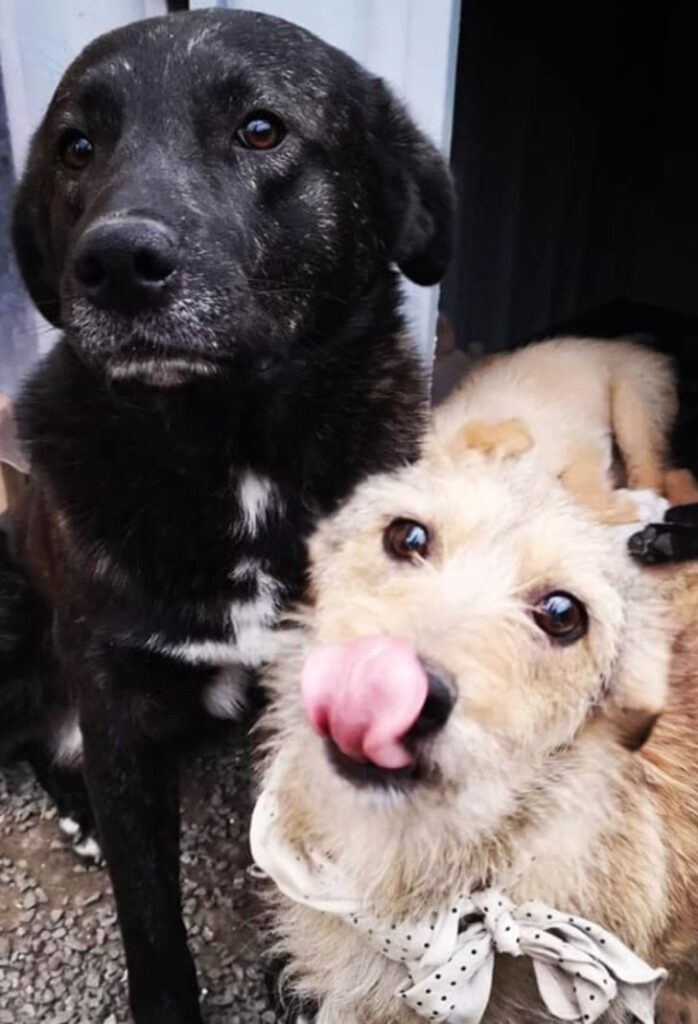 After undergoing a check-up at the shelter, the dogs recovered from immersive malnutrition, while the puppies grew bigger and bigger. A few weeks later, local caregivers made them available for adoption, and it didn't take long for all the babies to gain new adoptive families.
Inseparable, the caregivers recognize that the couple Bueno and Rosa have been together for years, as true confidants of each other, and that will not change now. The bond that unites them is already evident in the shelter itself, after all, they refuse to be separated for long periods, let alone in different homes.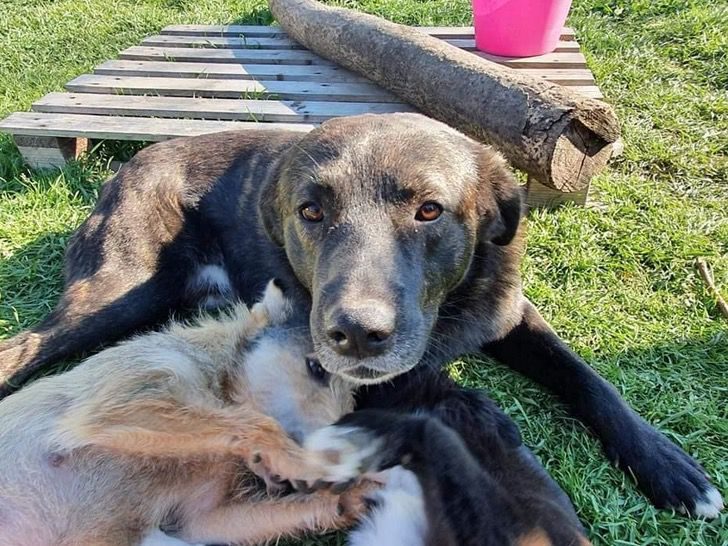 Therefore, the dads remain in the sanctuary and, in view of this, it was decided that there would be no intervention from the shelter. Now, Bueno and Rosa hope to soon find a person or family who wants to take the duo of noise home.