As the Chicago Shedd Aquarium is unable to receive any visitors and has temporarily closed its doors due to the coronavirus, the staff decided to make the most of the situation and take their rockhopper penguins on a guided tour they will never forget.
The adorable video shows the penguins wandering the empty corridors of the aquarium. They are fascinated by all the new sights, colors, and sounds.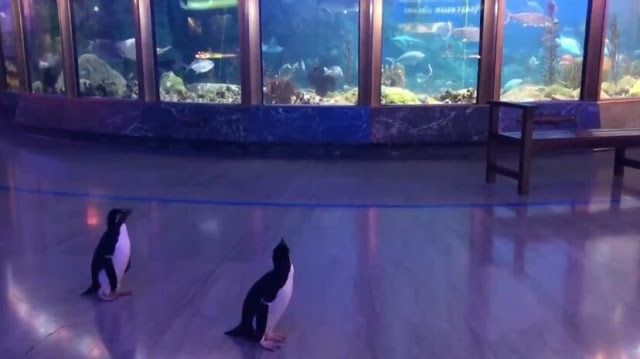 They seem even more excited when they see their possible dinner right outside the glass window. The penguin didn't know that it was looking at the Amazon Rising exhibit, and the fish was nothing more than a red-bellied piranha.
An aquarium representative told The Chicago Tribune: "With no guests in the building, keepers are getting creative in the way they provide enrichment for animals. Introduce new experiences, activities, food, and more to keep them active, encourage them to explore, solve problems, and express natural behaviors. "