A kind-hearted person found a lovely baby kitten in her garden who was heartbroken crying for her mother. The people of the house did not want to leave the kitten to its fate and immediately sought help; Fortunately, upon hearing of her case, Magdalena Jaźwińska, who rescues and protects animals by offering a temporary home, decided to take care of the feline, who also required 24-hour care.
The rescuer immediately focused on her care, feeding the kitten from time to time, hoping that she would regain her strength and health. Magdalena has her two cats at home; one of them named Malaika, who reacted to the crying of the little baby and sought to offer her some comfort right away.
Magdalena told Love Meow:
"She was about two and a half weeks old and had been abandoned by her mother."
CAT WELCOMES A LITTLE KITTEN FOUND ALONE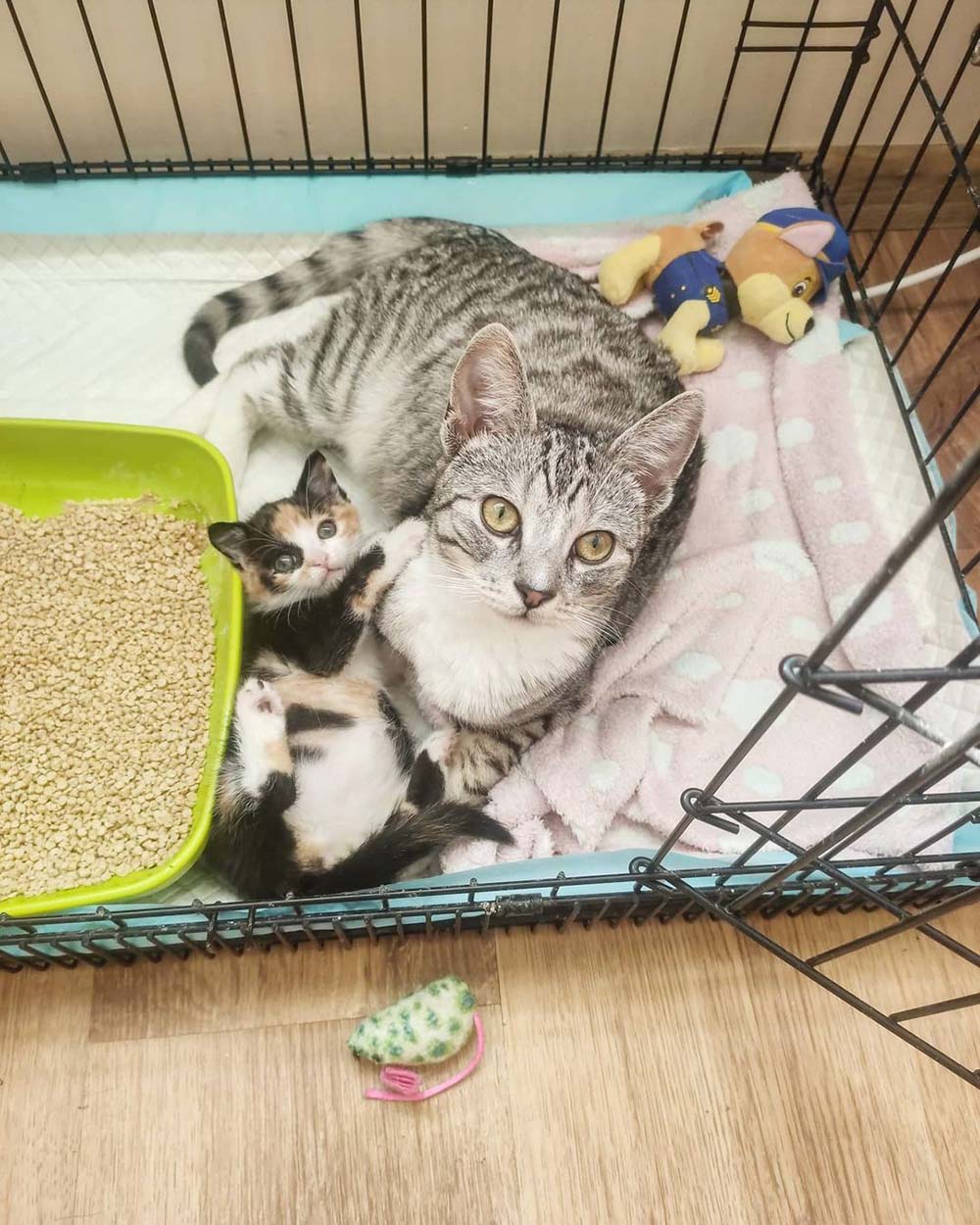 A few days later, the little calico named Mafia was much better and ready to meet other cats, and of course, Malaika was delighted to welcome her. She immediately became her babysitter and took over some of the duties of raising the fluffy baby kitten.
Malaika used to be on the lookout for any movement and every time the kitten received her bottle, she stood by her vigilant side. After eating, she immediately devoted herself to giving her rigorous baths and lovingly washed her face.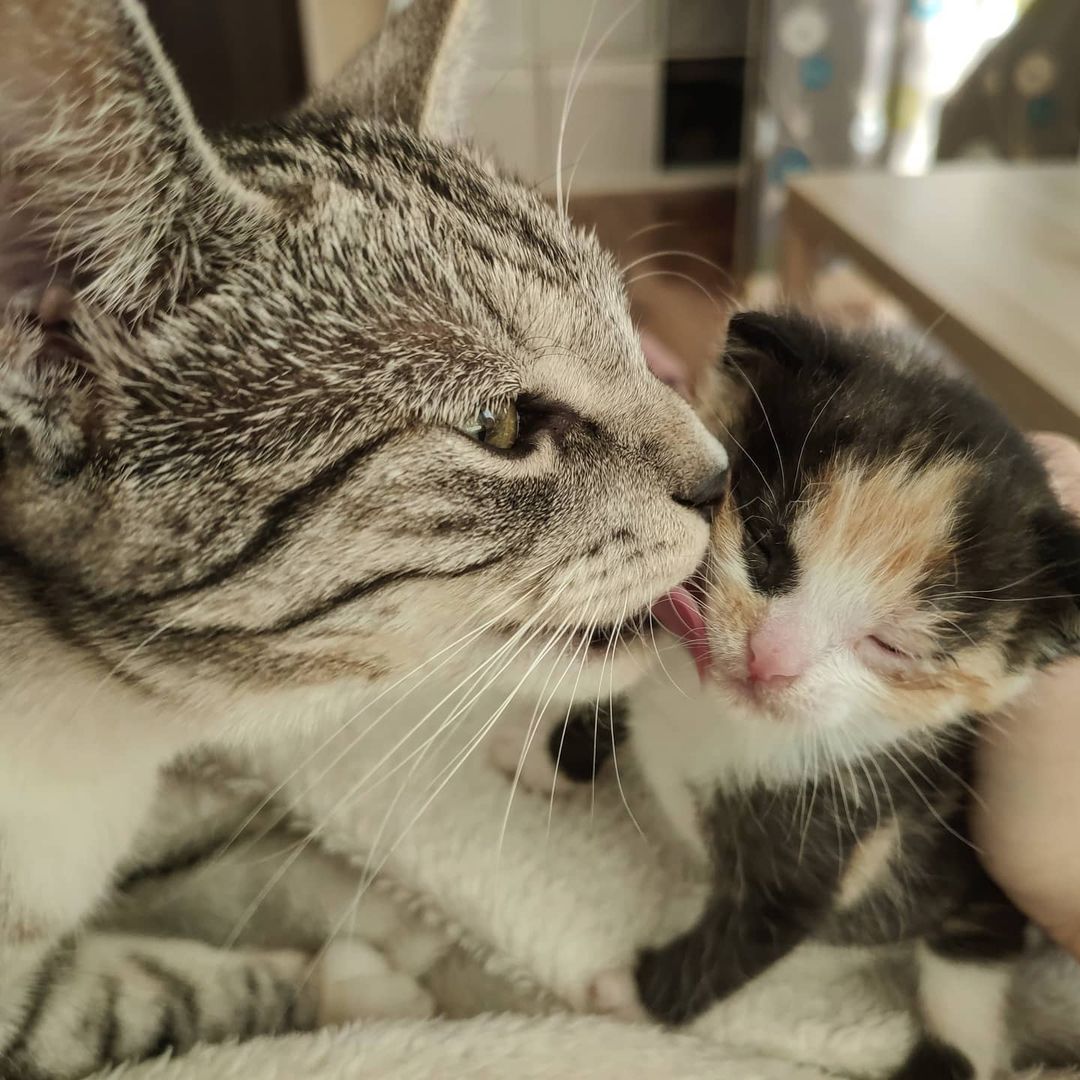 For his part, Mafia melted with love and purrs that echoed throughout the place, she enjoyed caressing herself against Malaika's fur and snuggling for long periods of time by her side.
Magdalena says:
Malaika is the friendliest animal that ever lived. She loves all the pups or rescues that I bring home.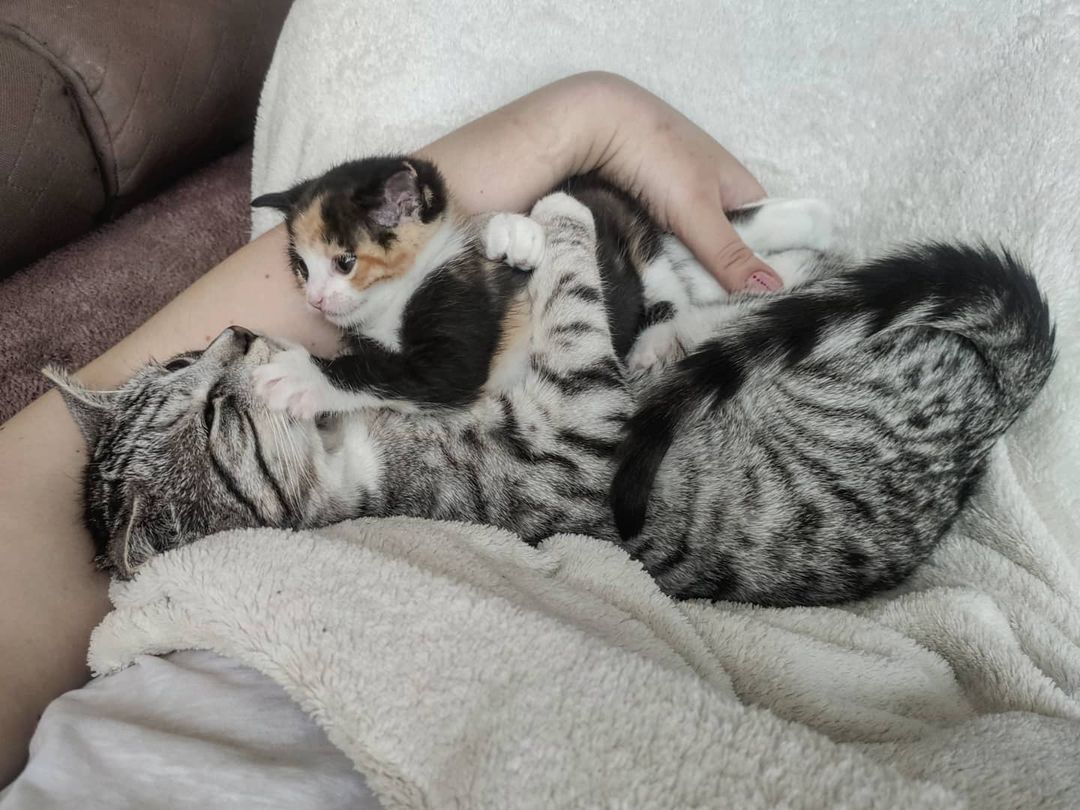 Until a while ago, the woman had a dog named Sushi who served as a surrogate mother for the rescued kittens. After she passed away at 18 a few months ago, at that moment Malaika came and won her heart.
Almost immediately, the silver kitten set out to comfort a rescued kitten one day, and since then she has been present in the raising of the rescued little ones.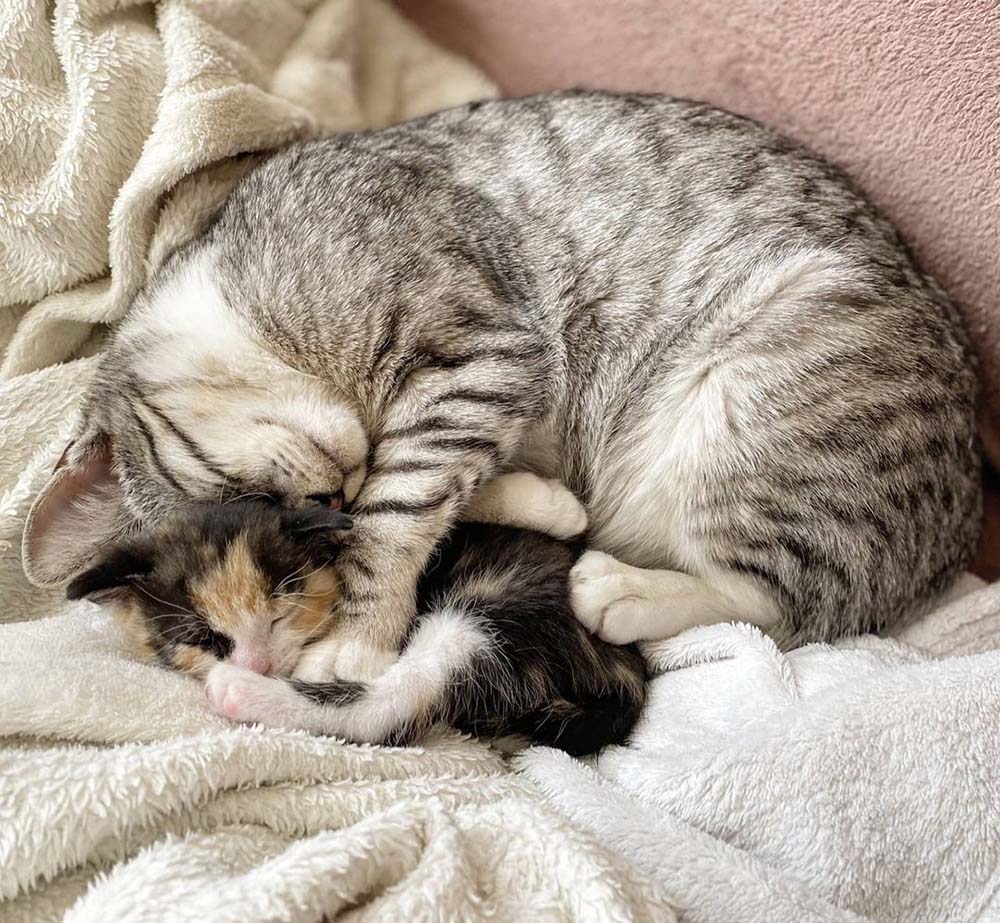 Malaika is really sweet and considerate, her mother says she is constantly amazed at how kind and caring Malaika is to the rescued. It's like Sushi (the dog) with cat fur.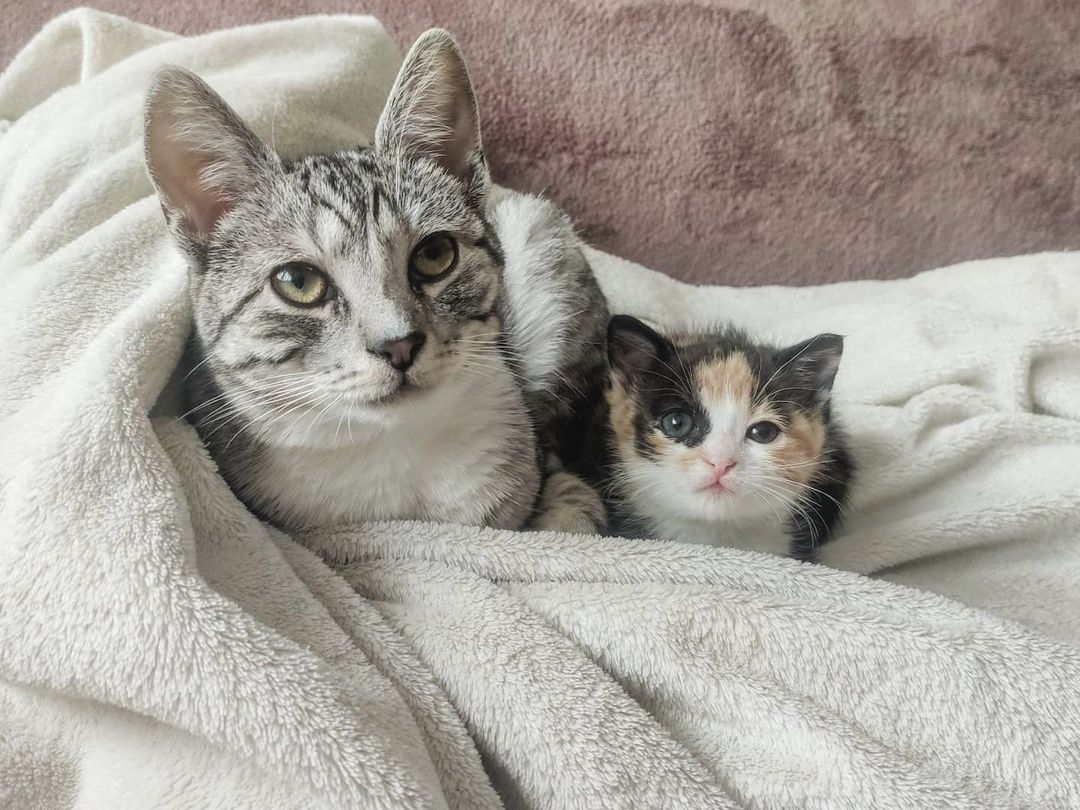 Whenever the little Mafia needed a little extra affection, the tabby cat was always around to comfort her.
Malaika was always there when the kitten needed support. Thanks to the care of her best friend, Mafia learned all the necessary feline skills; He learned to eat from a bowl, bathe like a cat, and enjoy naps.
Bu gönderiyi Instagram'da gör
Magdalena remembers:
"Mafia imitated everything Malaika did. As I approached the refrigerator, Malaika would run up to me and meow between my legs. Mafia ran after her, meowed at her and walked between her paws.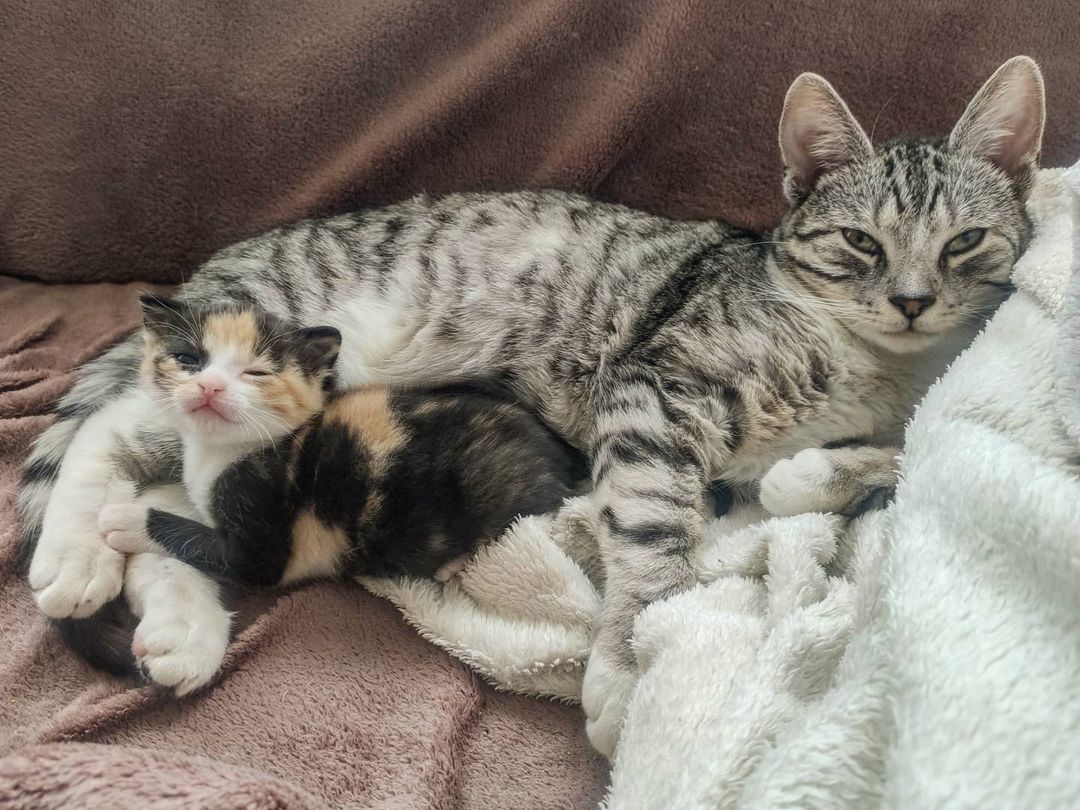 As soon as Mafia was recovered and old enough, she managed to find the perfect home to grow up in. Luckily for her, a family with two cats fell in love with her completely and brought her home.
So Mafia moved in with her family and her new feline siblings are happy with her, her older brother Igor enjoys playing with her. Although she is the smallest member of herhousehold, Mafia is full of love.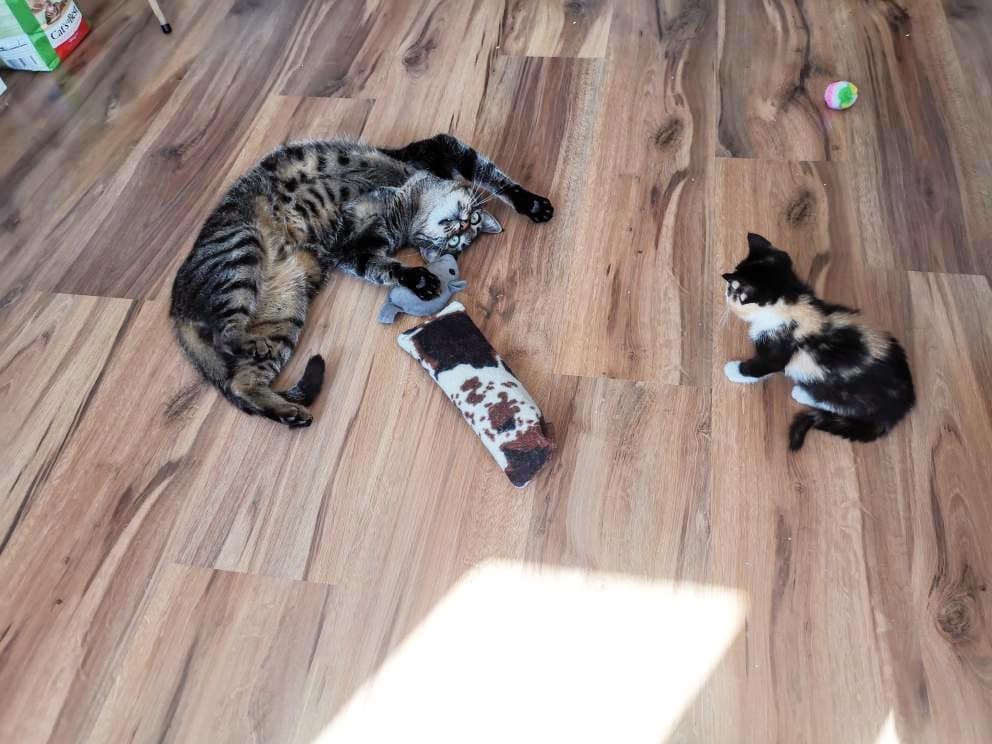 For her part, Malaika is proud of Mafia's accomplishments and now takes care of other rescued kittens in need of love and protection.
Her mother adds:
"She hugs them, sleeps with them and cleans them, doing what she loves."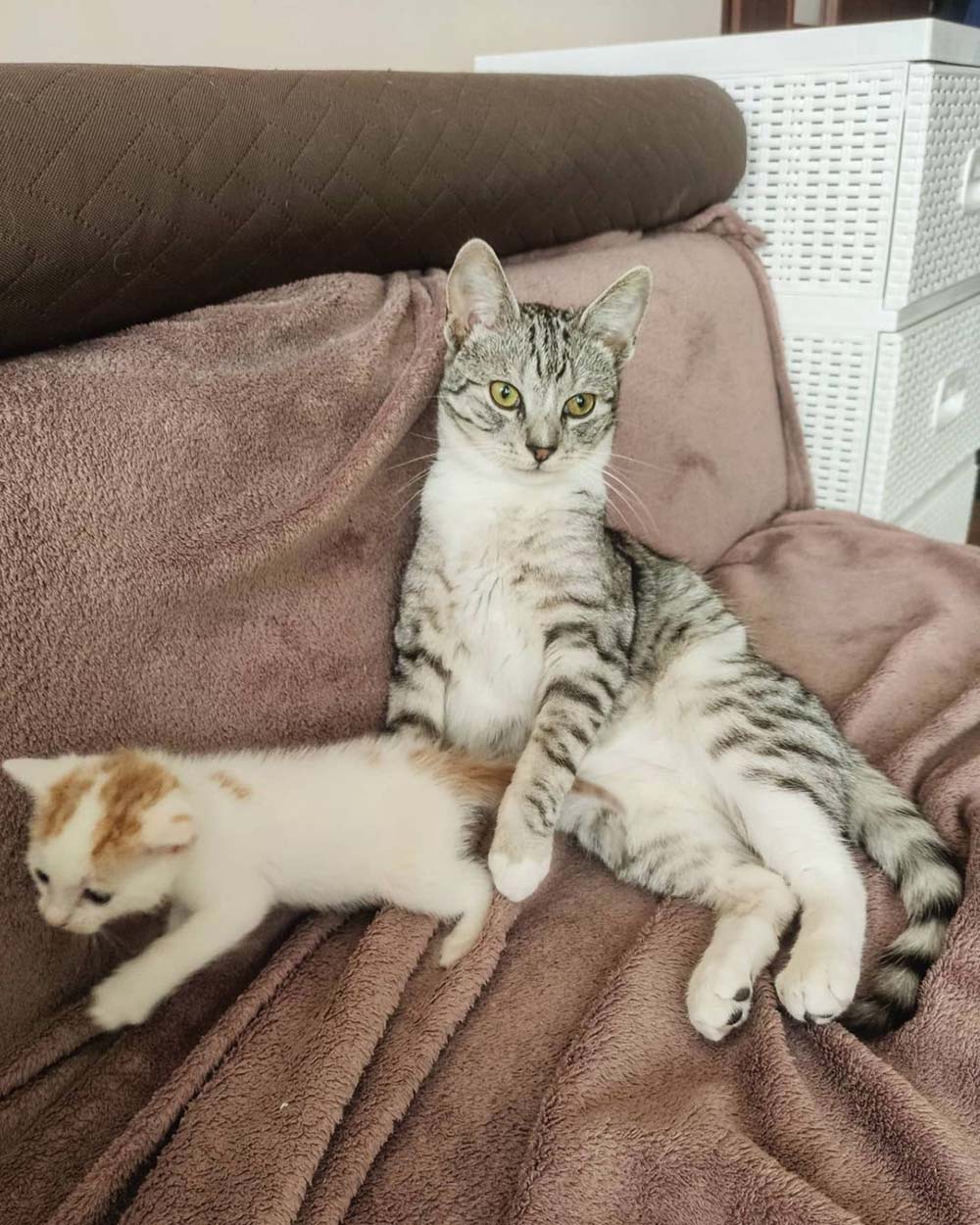 You can learn a little more about the work of Magdalena and her rescued by visiting their accounts on Facebook and Instagram.