John and Alex Sanders like to leave the door of the house open to the terrace to enjoy the wind of the fresh air. However, by doing so, they never expected to have a visitor. Because when they were both enjoying the weather with the door open, they felt that something had sneaked in, so they looked, and it was a cat, named Tiger, who was passing by and greeted them and then settled down as if it were his home.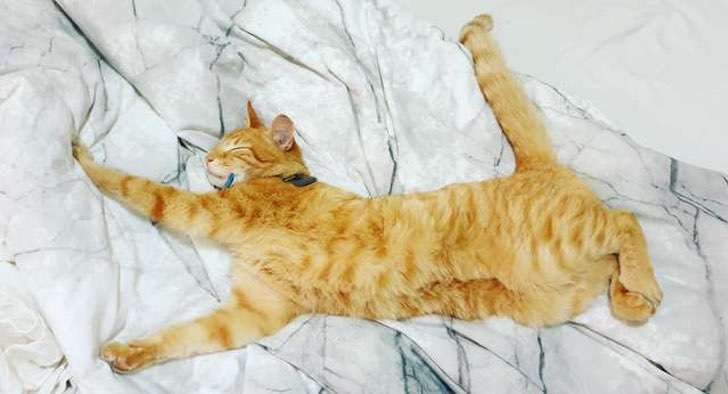 Photo credits: John Sanders
"He just walked in as if he owned the place (…) He came back the next day and every day since then (…) Tig's self-directed schedule is as follows: it used to be only at night between 9 and 11 pm, and he would spend the night. Alex would let him out when he went for coffee (…) There are days when we don't see him, but that's rare. We usually see him twice a day without fail"- John Sanders told The Dodo.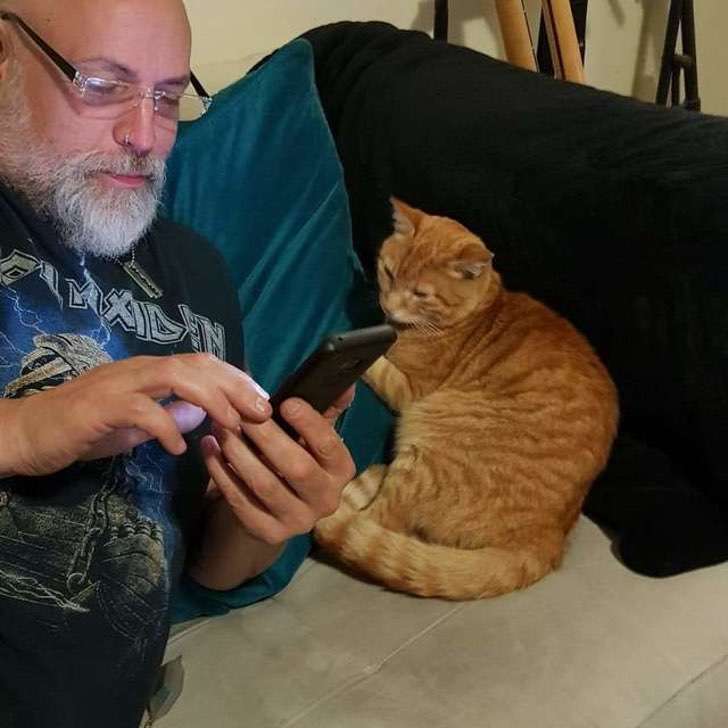 Photo credits: John Sanders
They had to check the cat's neck to find out what its name was and who its family was. Turns out their family was her neighbors who are living just a block away from them. When they saw them, they told them that their cat was a neighborhood stalker and that he basically went wherever he wanted. But, especially this time, instead of going to other places, she preferred to stay with her new friends.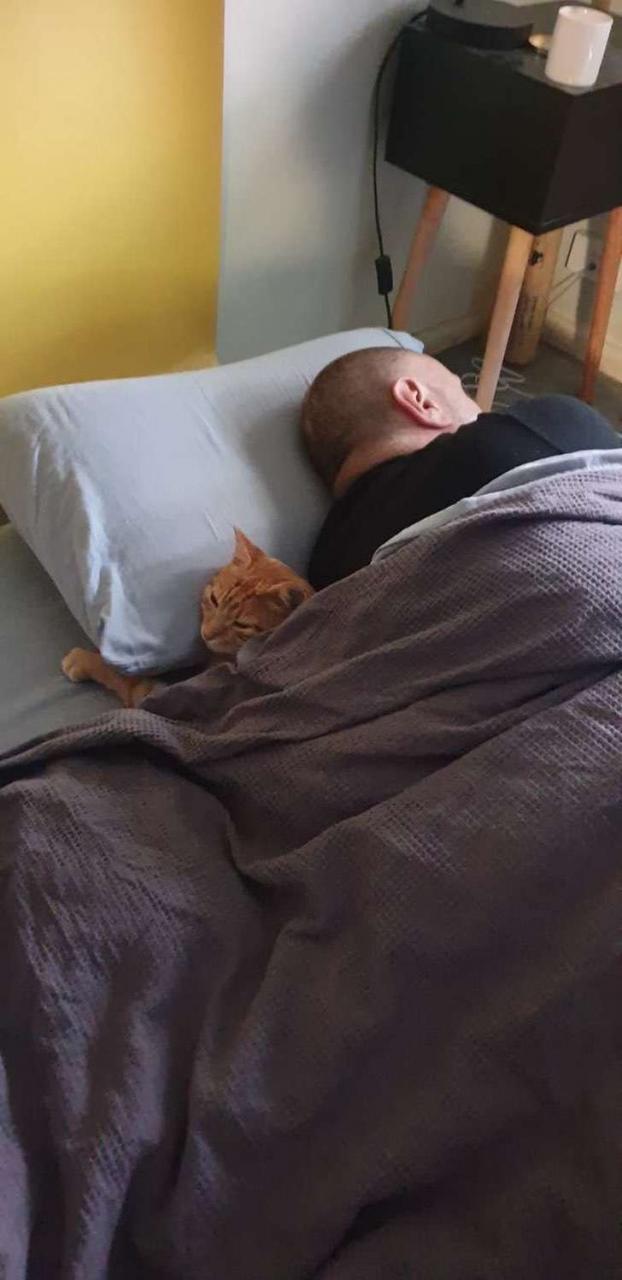 Photo credits: John Sanders
Hereby, the Sanders became his second family, and Tiger continued to stay with them every night. Although initially the couple tried to train this cat to go back to their family during the night, it did not work out. They gave up, and even when they leave the door closed, they hear his meowing, asking to be allowed to get inside and sleep with them.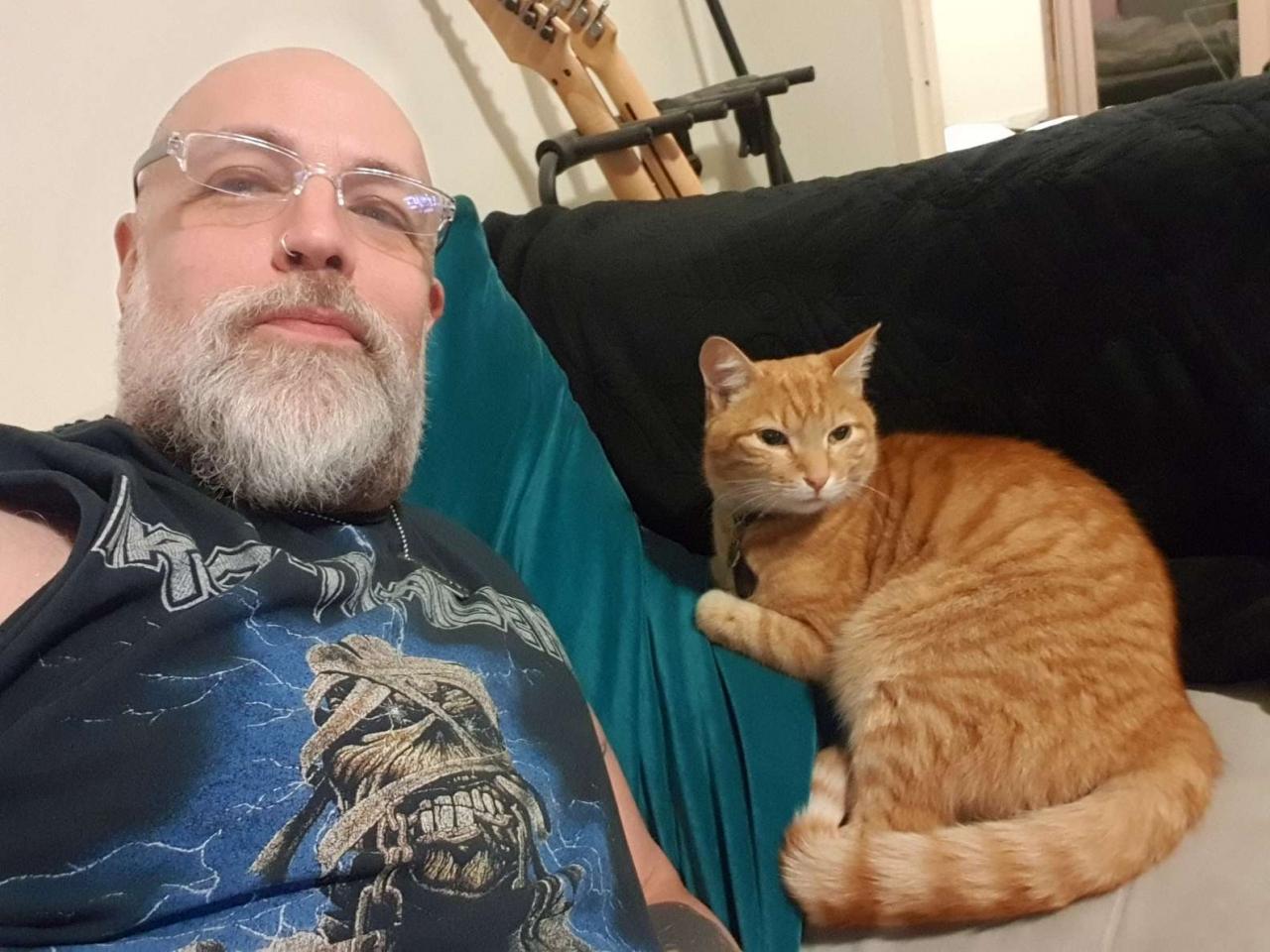 Photo credits: John Sanders
"His parents said that Tig really does what he wants and has chosen us (…) They said that they are happy that he is warm and safe and does not wander the streets" – said John Sanders.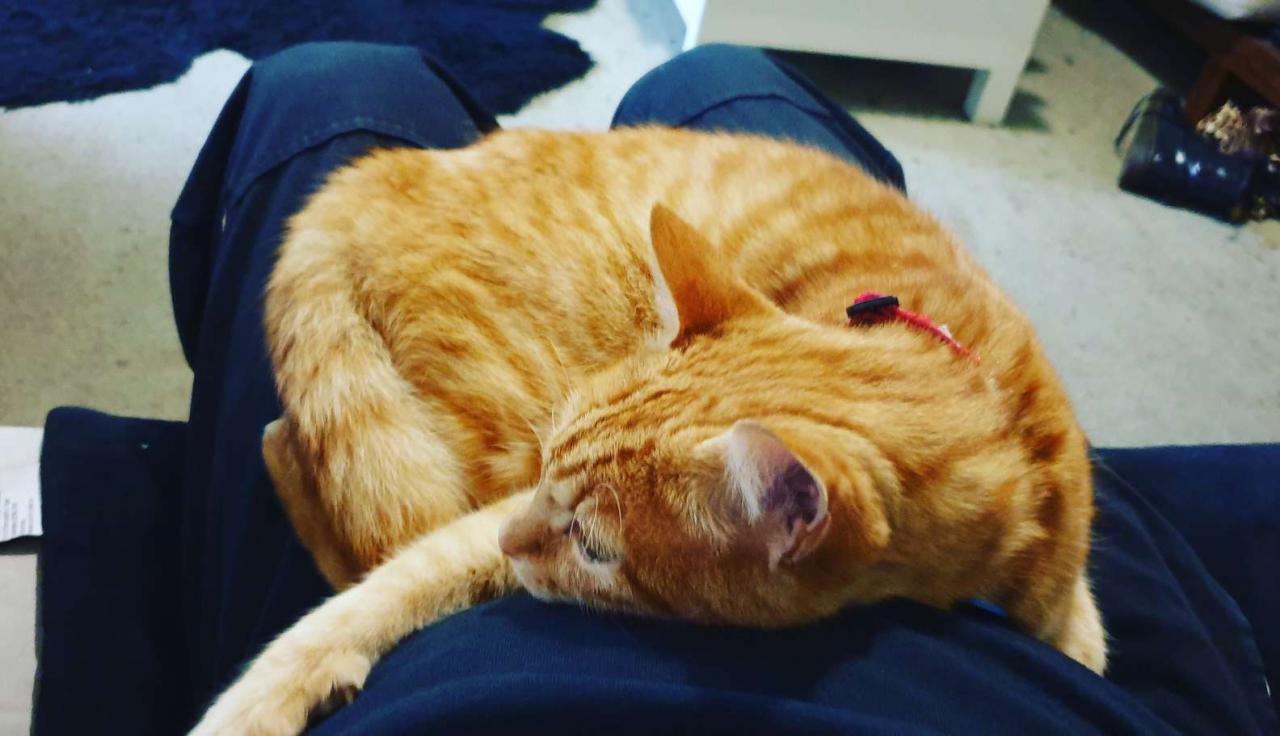 Photo credits: John Sanders
Still John and Alex Sanders don't understand why the cat Tigger chose them, even sneaking into their house at night, but they don't care much, since they are very happy with their constant visits. On such a level, that this cat is already part of their family.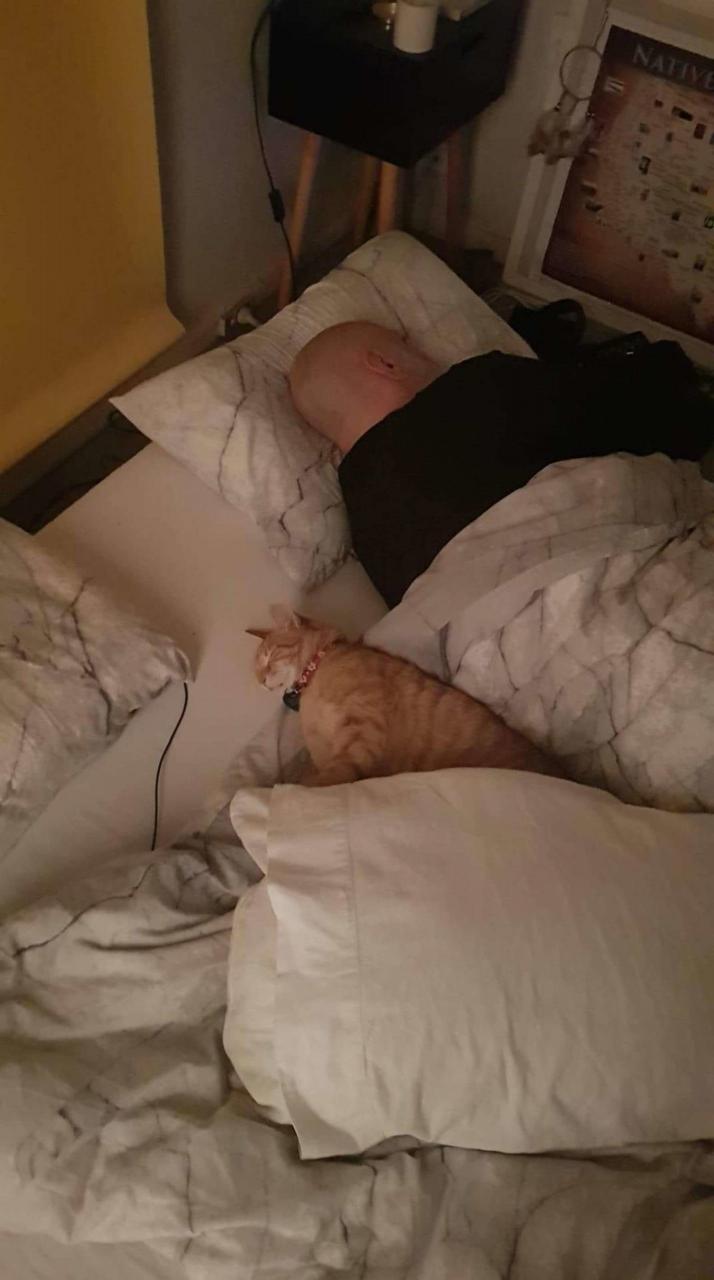 Photo credits: John Sanders