Cat is one of the most persistent creatures on Earth and once they identify their target, they will get it at all costs. This is also the case for a tabby named Timmy, who notices a cute tiger plush toy in his neighbor's house and determinedly plans to make it his own. If you used to cry for a robot or a doll at the supermarket when you were just a child, you surely can understand this funny cat. The only difference here is cats don't rely on their parents to get what they want, they handle everything themselves.
The second Timmy wanted to take the stuffed tiger, Timmy already knows he is going to gain it eventually. Everything happens in the blink of an eye. And when Timmy's owner notices that something is going on, the arrogant cat is already on his way back home with the reward right in his mouth. That feline looks so proud!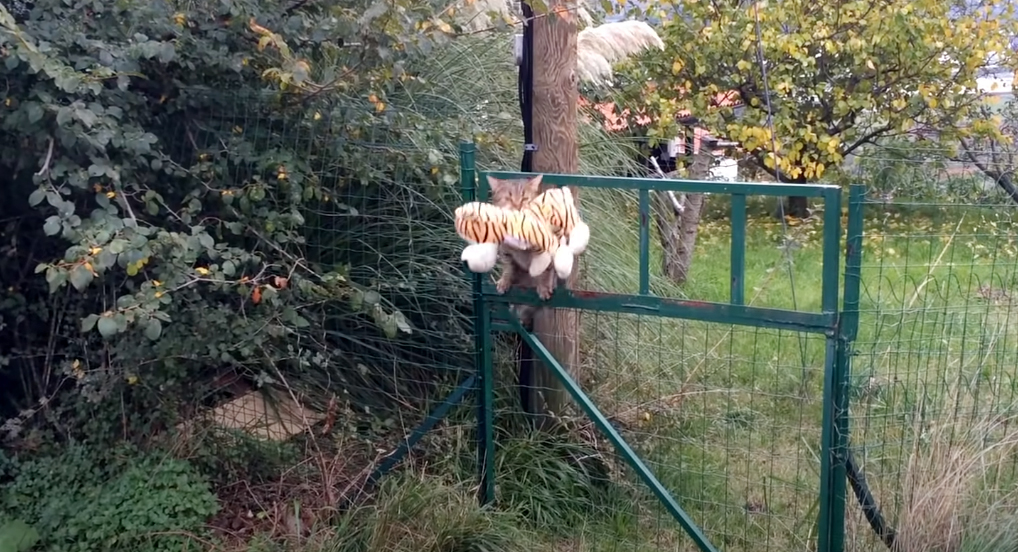 Timmy jumps through the fence easily and walks home like a boss with his tail sticking straight up – a common sign of confidence and satisfaction. The tip of his tail also moves lightly, which means he is absolutely happy. Look at that attitude, he surely knows he is a real champion!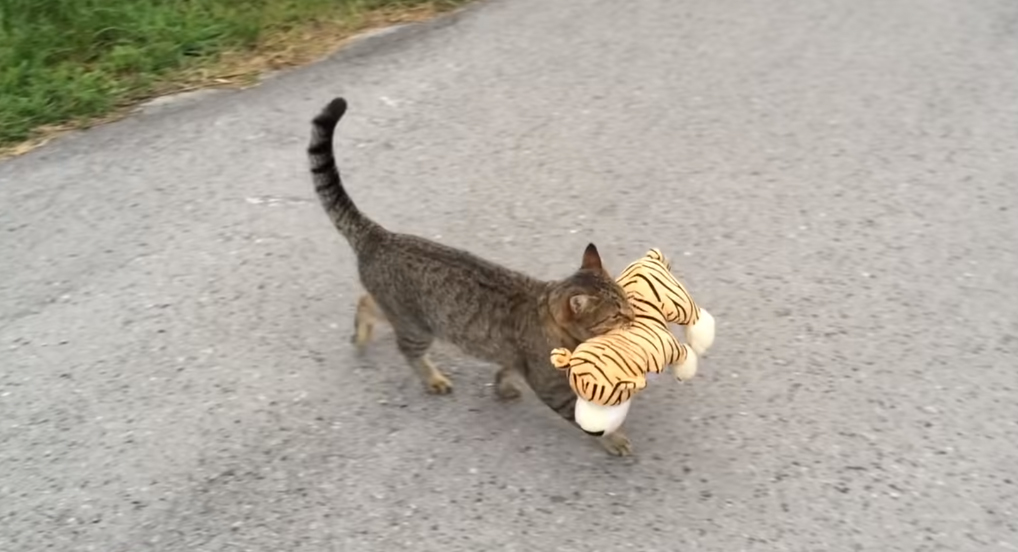 Right after reaching the garden – his territory, Timmy starts to play with the tiger toy happily. Anybody can see how much he likes that plushie. What a fun-loving boi!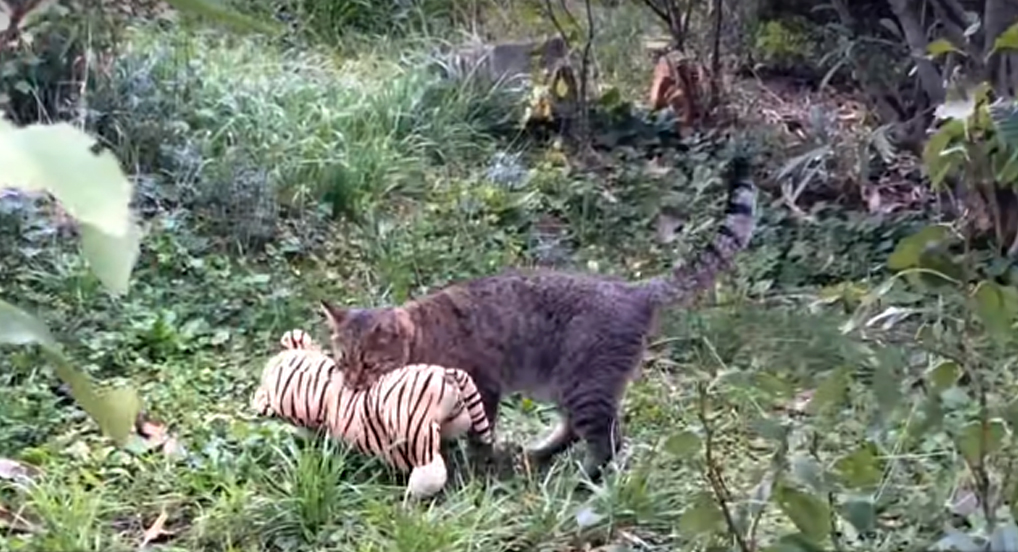 Even though Timmy's performance is cute and all, it might be an unclear sign that he's a bit lonely and desperately in need of a companion to have fun with. So if this happens to your cats, please spend time playing with them more, or let them hang out with other cats. But before you do so, let's take a peek at one of the sweetest moment in Timmy's life:
If you love this sweetie pie, don't forget to share his victory with your friends and family!
>