A hungry cat invaded a market in the morning with a very clear objective: to eat cat food. He managed to go unnoticed by the employees of the Tesco market in the city of Rugby, England, and successfully reached the feed corridor, but an unexpected thing ended his plan: he slept.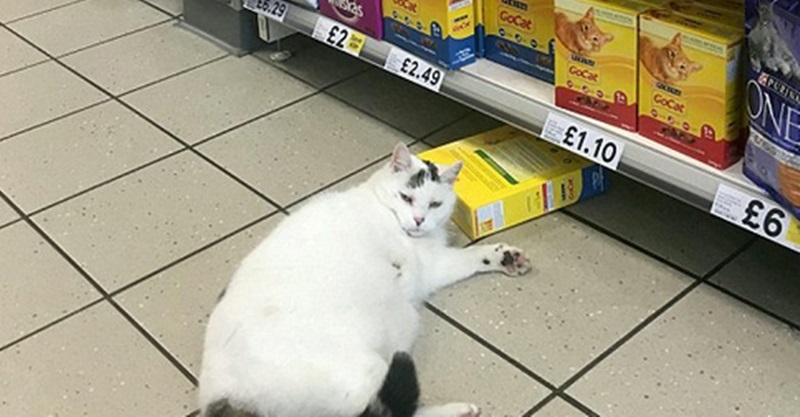 As is evident from the blatant, he took a look at the available rations and chose a 2.49 pound ration. He even dropped it on the floor, but in that moment, he unexpectedly fell asleep.
The first who caught the thief was Melanie Morris-Jones, 39, who went to the market to get something to eat and drink. She asked a cashier if he knew he had a cat in the feed corridor.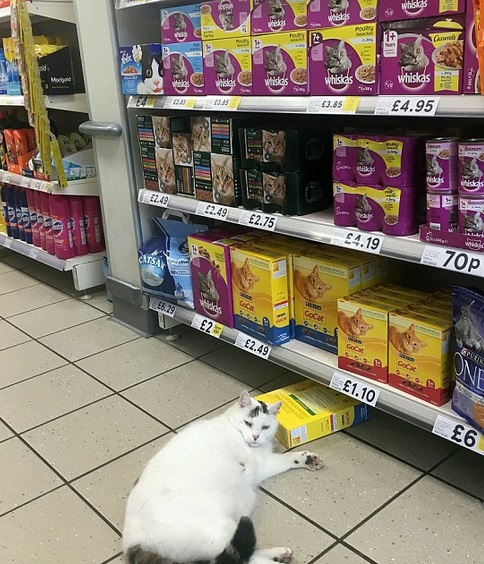 The cashier surprisingly replied that every time this cat came in, but this time he tried to steal, and ended up sleeping.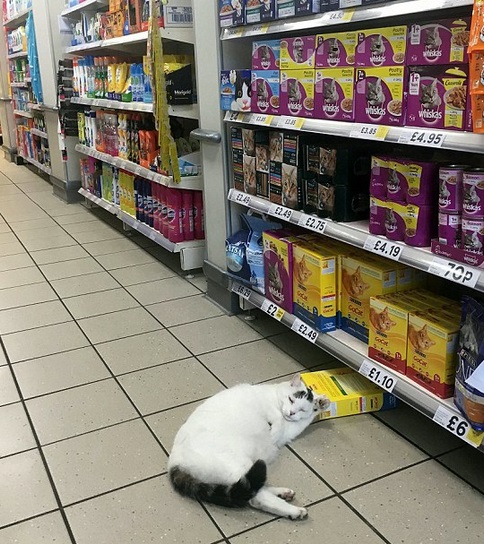 No reports were made to the police.