Despite his physical condition, this cat, who was born without his front legs, has shown that he can be happy and that there is no obstacle that can stop him from leading a normal life.
The cat was on the side of a road, wandering around like a small kangaroo, when the people who rescued it saw it. Then he was taken to the Humane Society in Tucson, Arizona, and the first thing shelter staff noticed was that his two front legs were missing.
Apparently, the little red-haired boy had been born without his two legs due to a congenital deformity known medically as radial dysplasia.
TWO LEGS BORN CAT HAS A HAPPY LIFE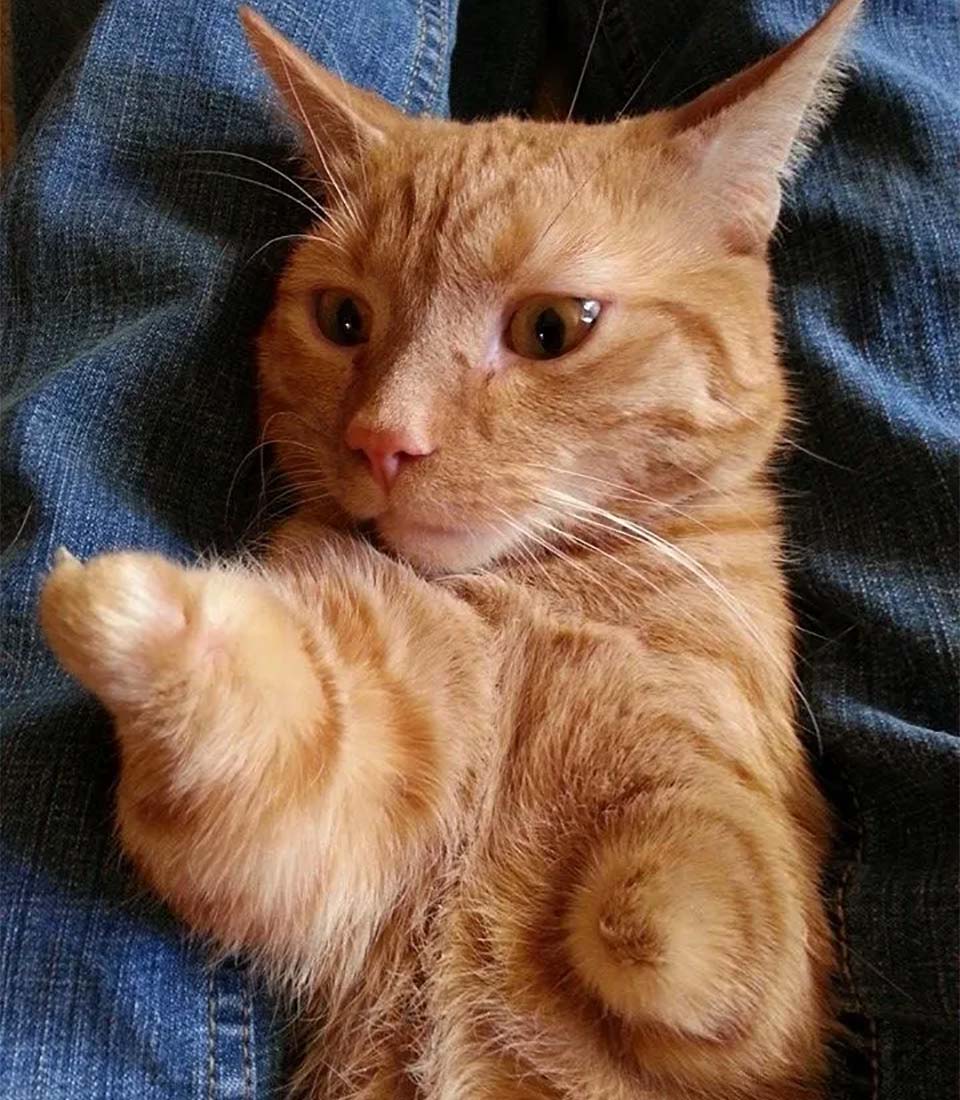 But the strangest and most curious thing about his physical condition is that he has a claw that was formed at the end of one of his protrusions.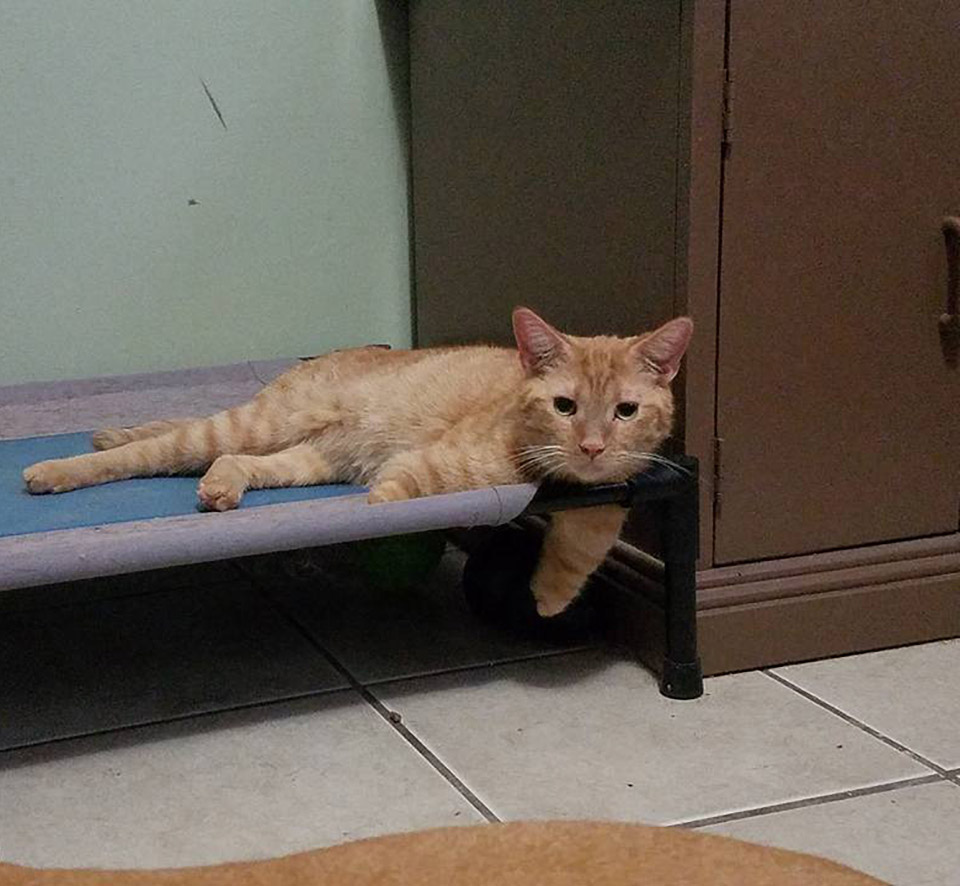 Cortney Adams found out about the situation with the kitten named Bradley through the animal shelter and wanted to do something to help him. So she decided to go to the shelter facilities to meet him, and when she saw him, the sweet kitten quickly captured her heart and adopted him.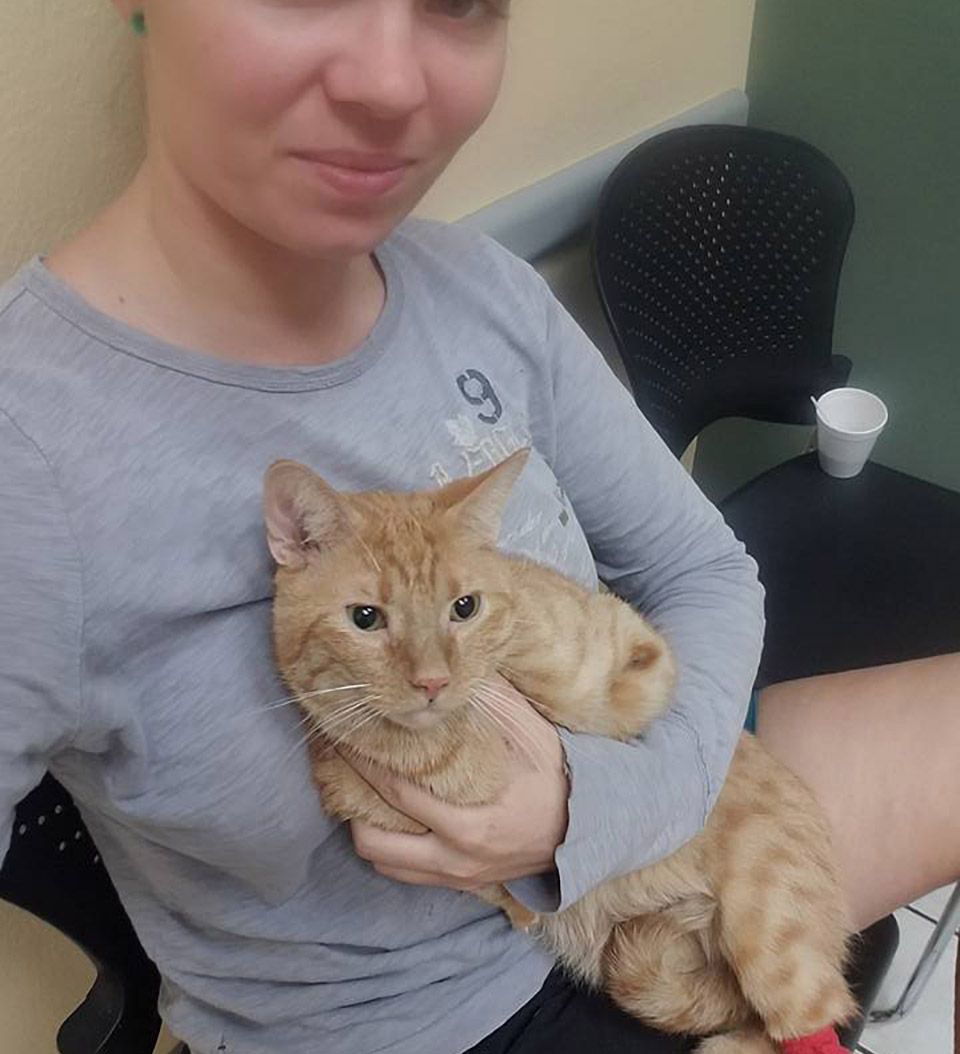 Cortney told Love Meow:
"It was love at first sight. I brought him home the same day.
Since he arrived at his new home, the kitten now named Joey Roo, he managed to walk, he is also an excellent bouncer.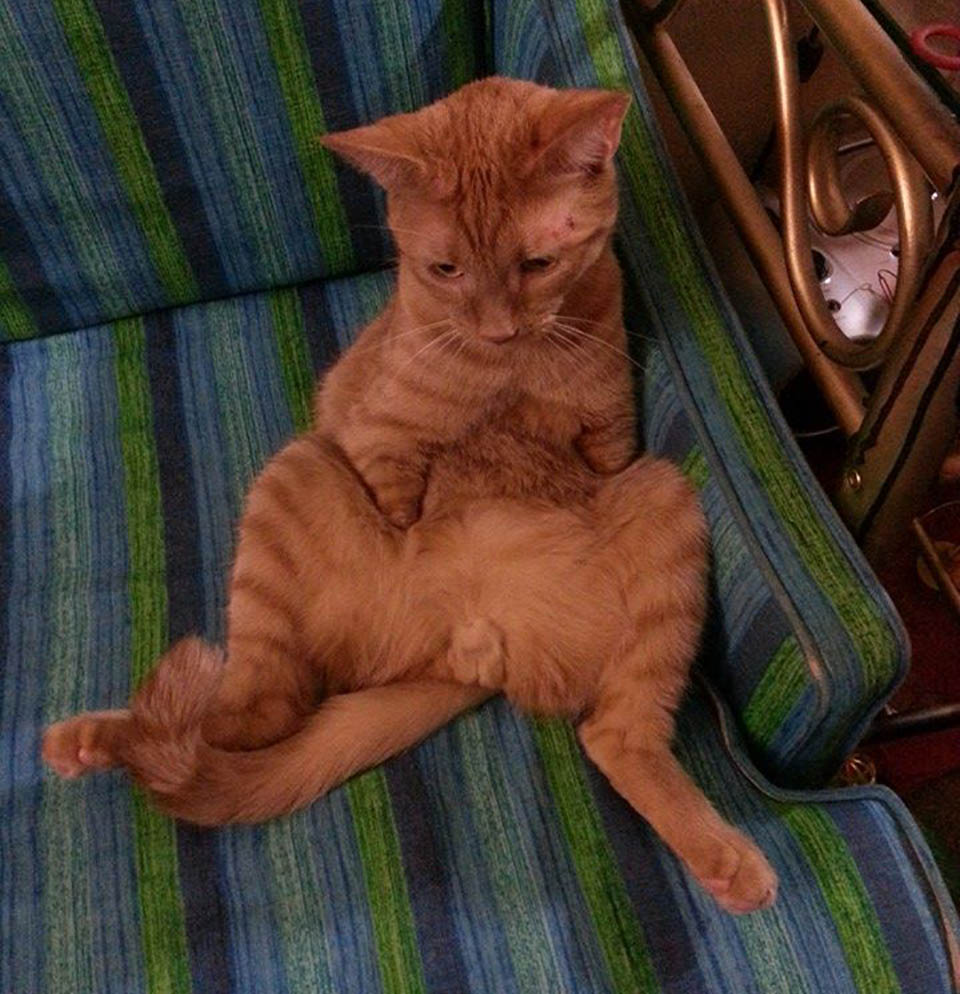 Despite his deformity, Joey doesn't let anything stop him and bravely overcomes all obstacles in his life. He is a very loving feline, he gets along well with everyone he meets, he loves to receive attention and to be constantly held and caressed.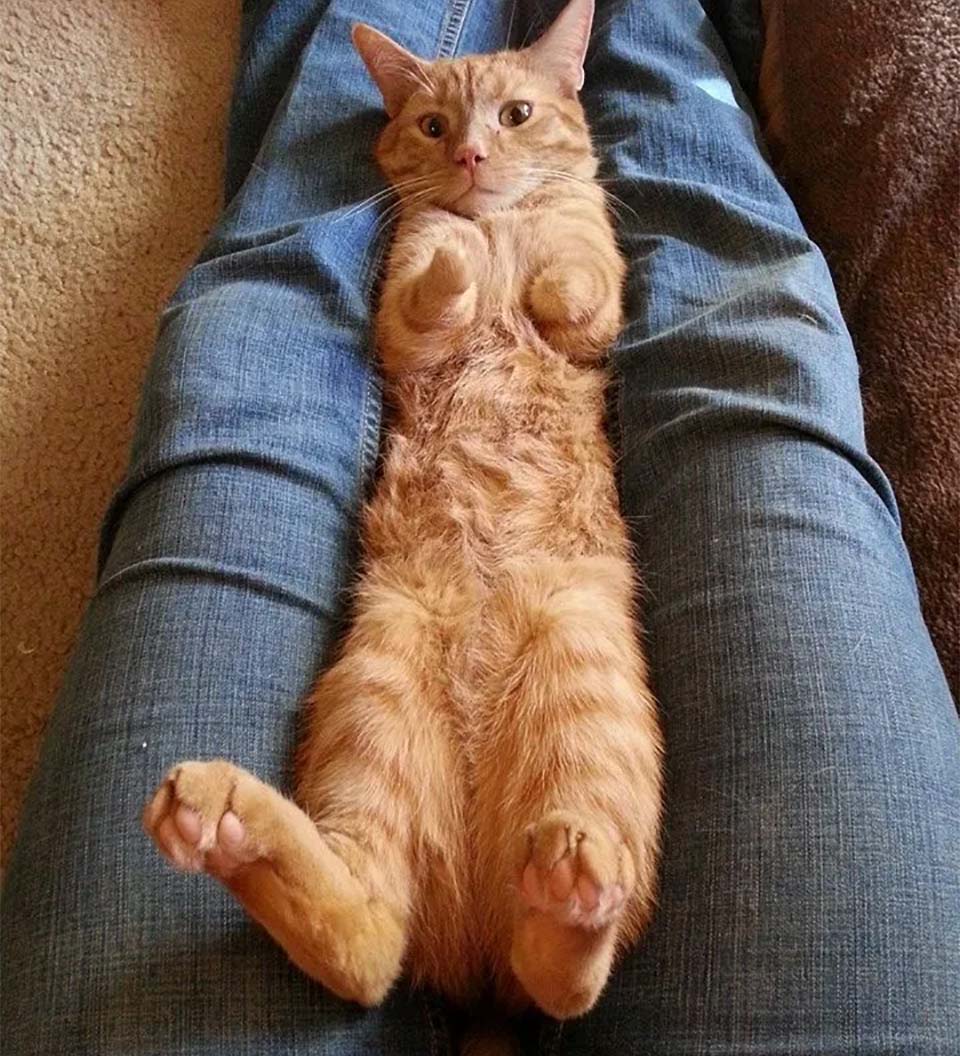 Joey also makes sure that his adoptive mother is never alone, and whenever he can, he snuggles into his lap to keep her company. Usually, the sweet kitty stands up like a pro, and makes a perfect imitation of a T-Rex dinosaur.
Plus, he can climb with ease, climbs to the top of a 6-foot cat tree, and comes back down very deftly.
Cortney added:
«He takes the stairs and he can jump on the sofas without any problem. He also likes to fight with other cats.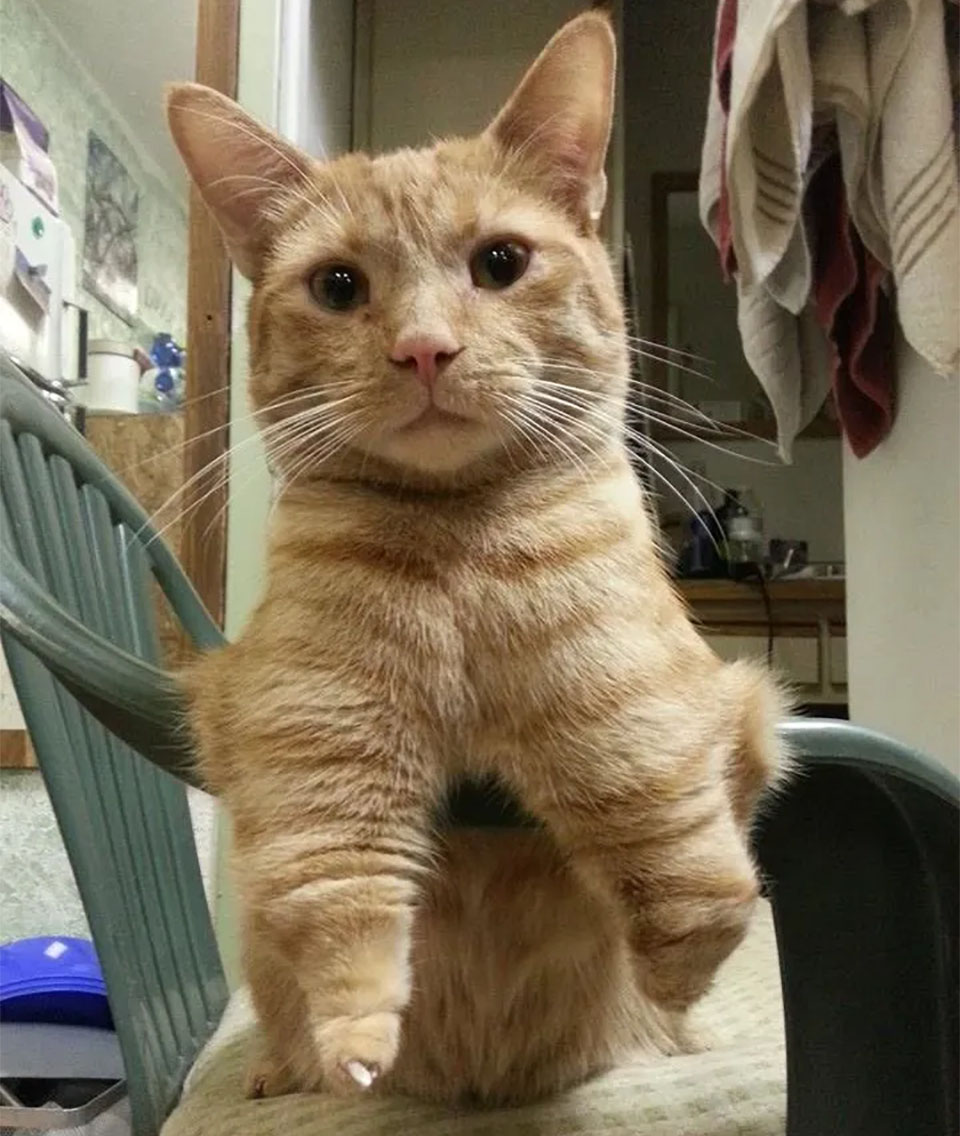 Often Joey sits in a chair, he loves to rest there while watching over what everyone in the house is doing, he is a true guardian.
Simply put, Joey is an agile kitten who can perform all the activities of a normal cat, and he likes to follow his mother.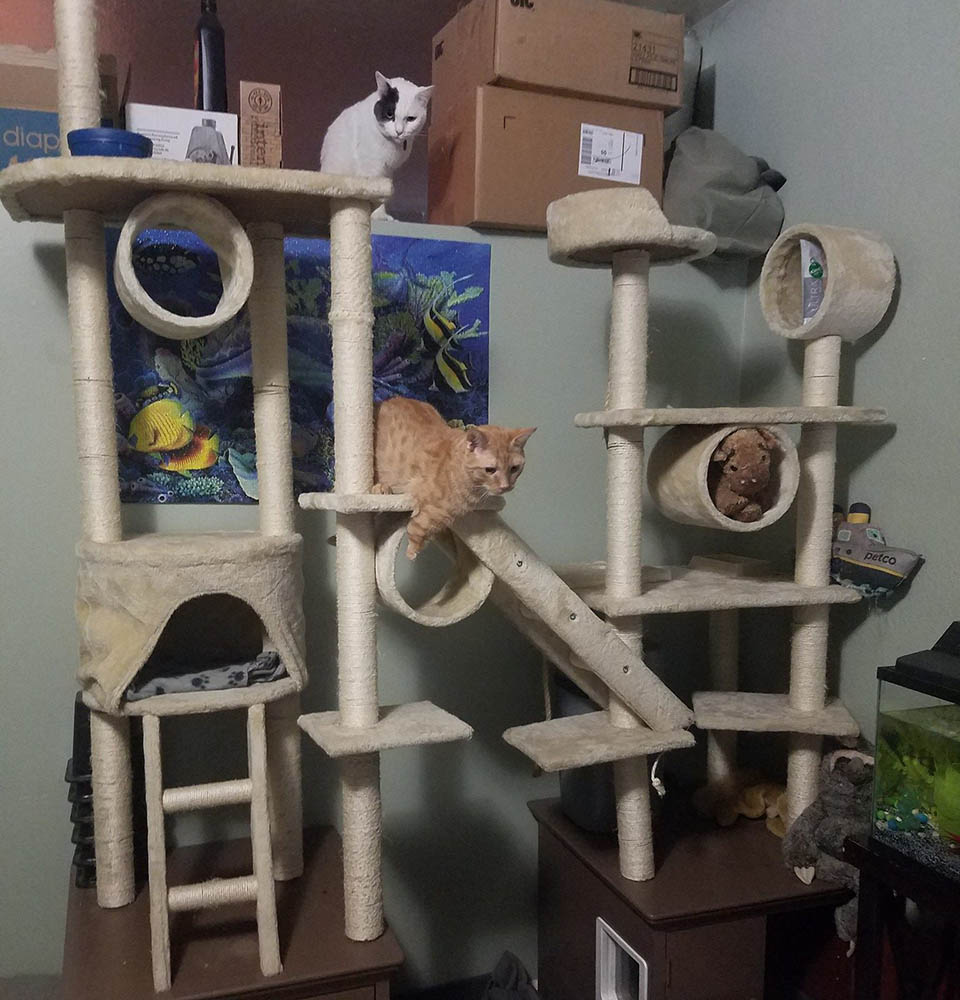 Cortney said:
«He is very talkative and affectionate. When we go out, I usually put him in his cart and he loves to greet new dogs and roll down the aisles in his cart.
Like all animals, Joey Roo has a beautiful outlook on life, and he lives every day to the fullest enjoying his antics.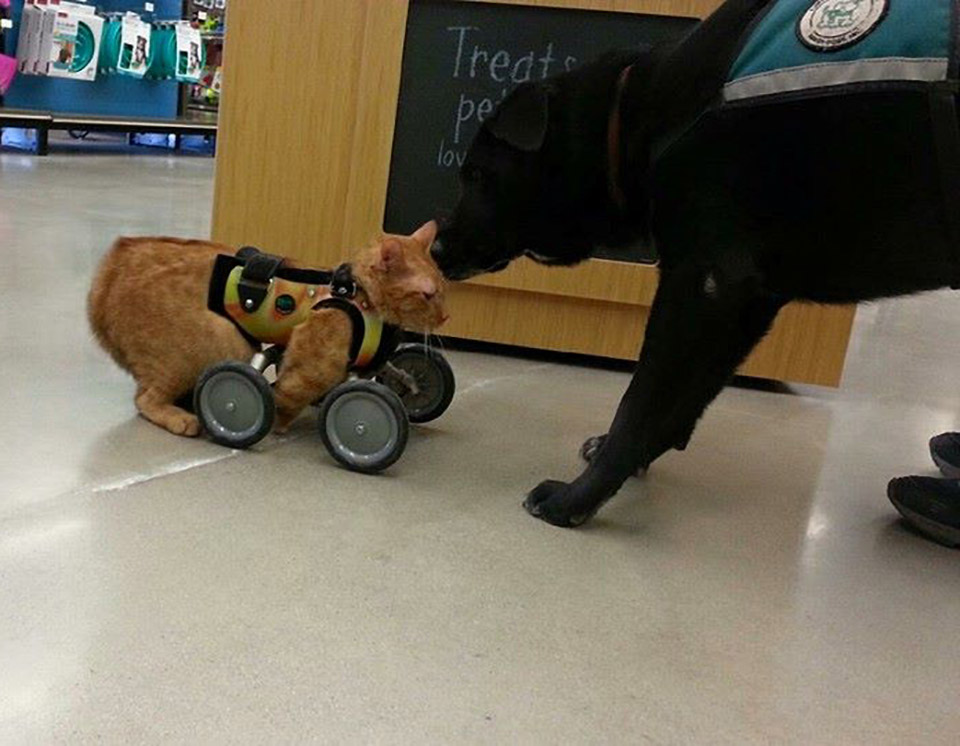 It's been a long time since Joey found his loving home, and since then, he has made many friends and even helped raise animals. You will never know where he came from, but his life totally changed and he is a cat that lives happily with a lot of love to give.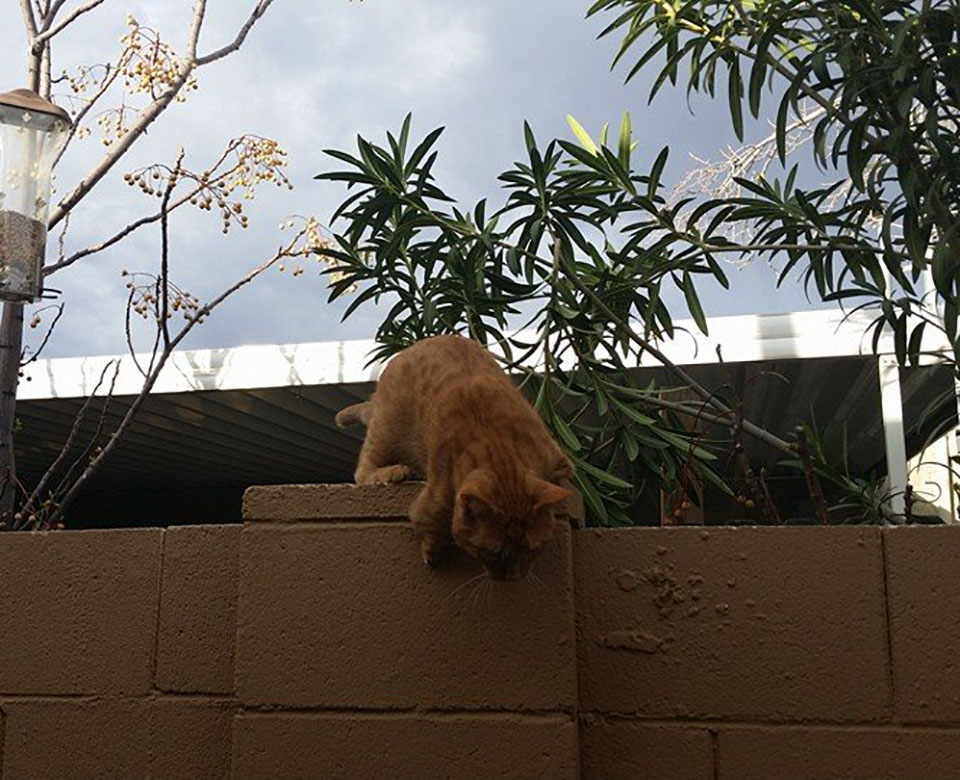 The adorable kitten has become very famous on social networks, and already has thousands of followers on his Facebook page.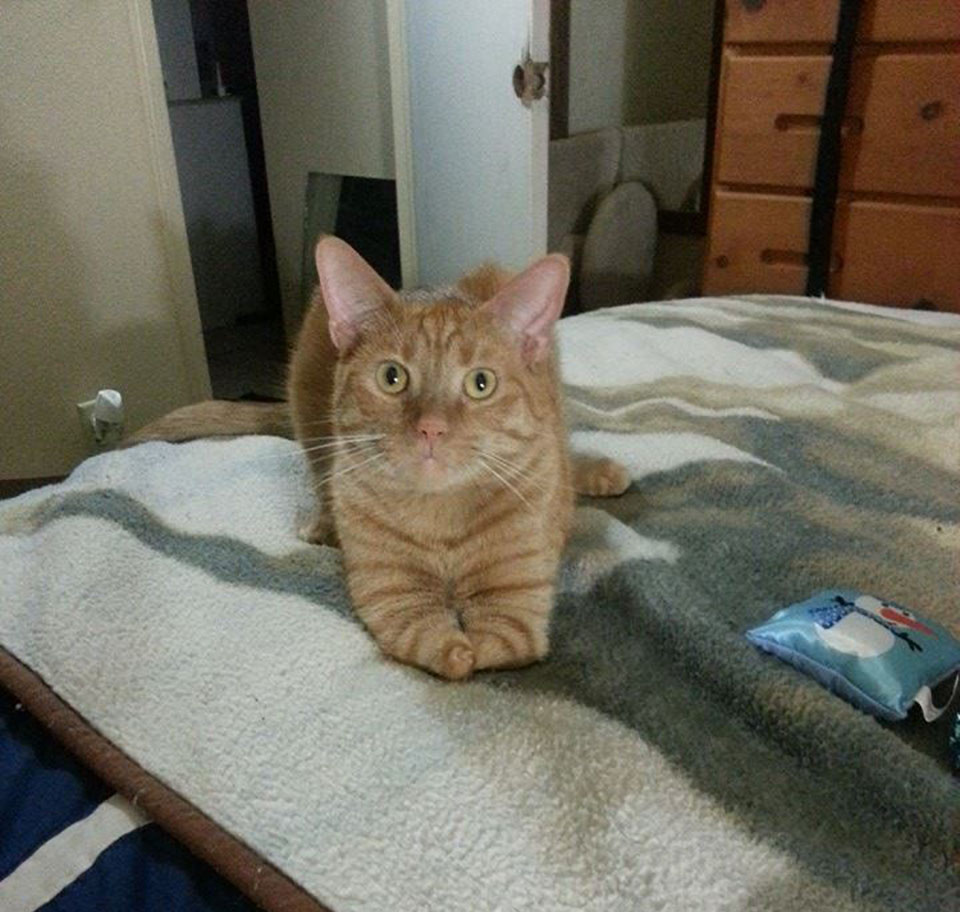 Joey teaches us that life is not about appearances, it is about what you do with it and being able to enjoy your adventures.