Most of us wouldn't get out of bed in the middle of the night unless you were one of those people who wake up at 3 a.m. for unknown reasons, but that's a different story.
Finn Knudston is about to turn 2 years old and has a good reason for doing it. His best friend has four legs and sleeps on the floor of the room. And the surveillance camera shows that Finn is not planning to separate himself from his dog Brutus, not even for 8 hours.
In this lovely video, Finn is seen taking off his blanket in the middle of the night, getting out of bed and joining Brutus on the floor to sleep together. Although Brutus barely moved, Finn tried his best to make himself comfortable, even if he had to use his friend as a pillow. His mother, Paige, says that "whether it's in the dog's bed, Finn's bed, or on the floor, the two always sleep together," and the truth is, this is too inspired.
Finn and his best friend Brutus are inseparable and love to sleep together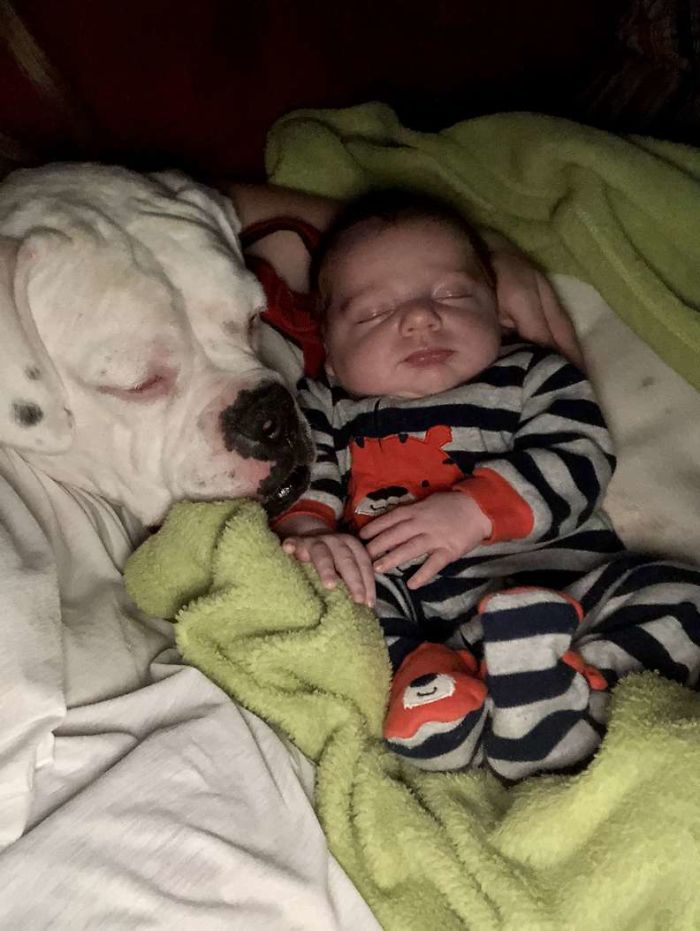 Photo credit: Kennedy News & Media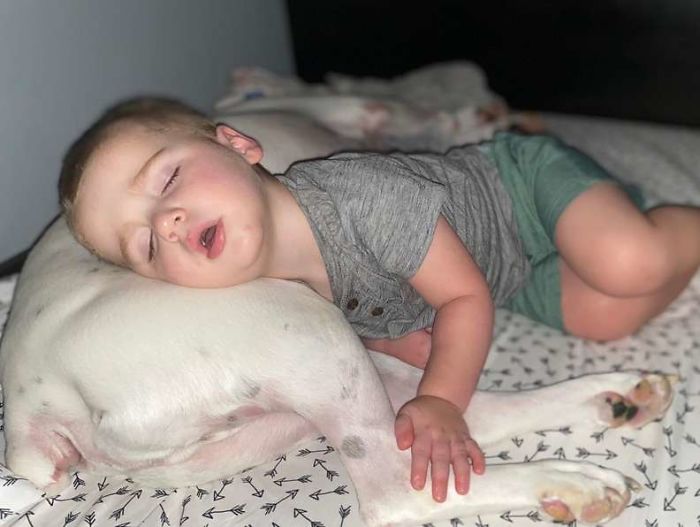 Photo credit: Kennedy News & Media
The night camera captured the adorable moment when Finn snuck out of bed to join Brutus on the floor mat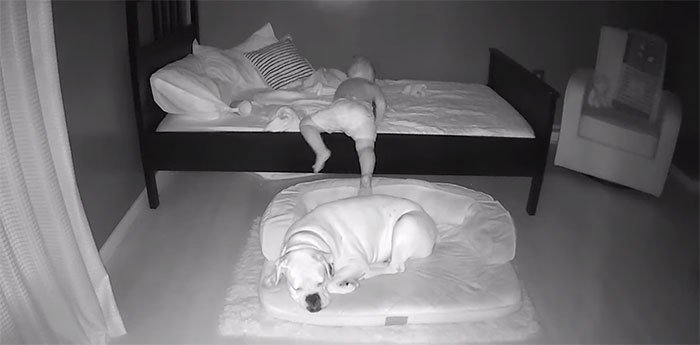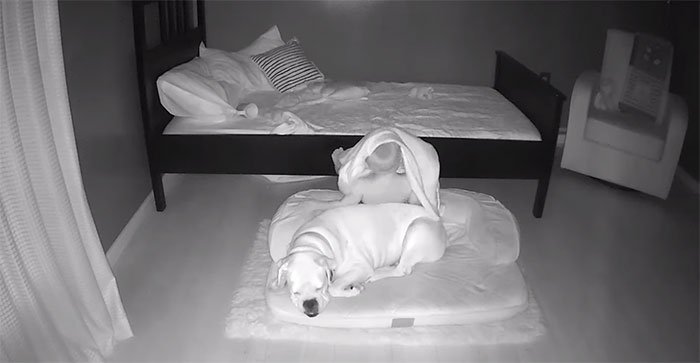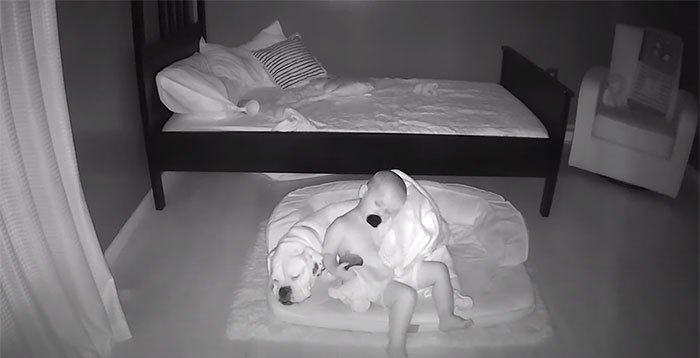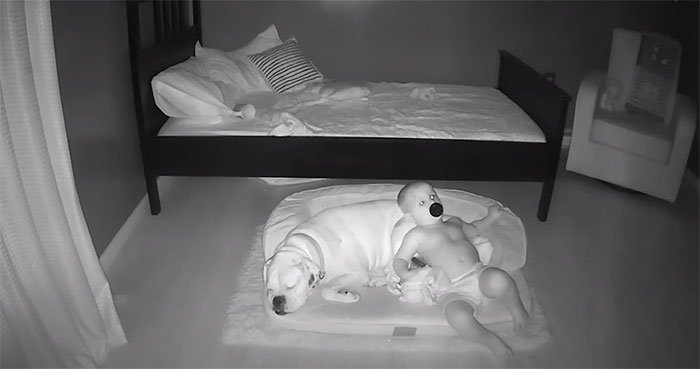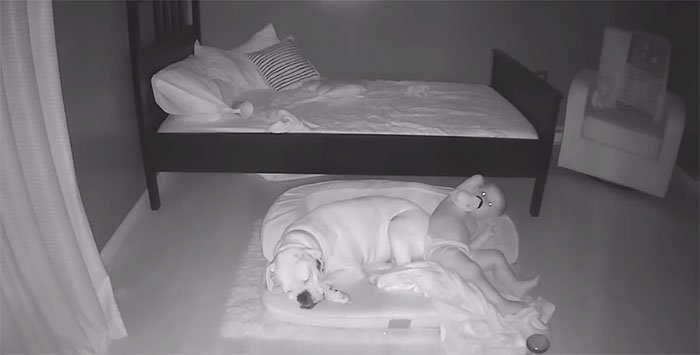 Watch the video below: