All animals deserve all the love in the world, but undoubtedly there are some that make history and leave an indelible mark on us.
That is the case of Buddy, a puppy who lived in Argentina. He was 14 years old and was nationally known as the "Canillita Dog", due to his vocation as a newspaper boy.
Buddy became very popular for his great intelligence and cunning, as he went to the store every morning alone with a bag in his mouth containing money. He walked the streets very carefully, looking both ways before crossing. When he arrived at the store, he waited patiently for the saleswoman to fill his bag while excitedly wagging his tail and then he would go home very happy.
But sadly, the world is now in mourning because Buddy has already crossed the rainbow.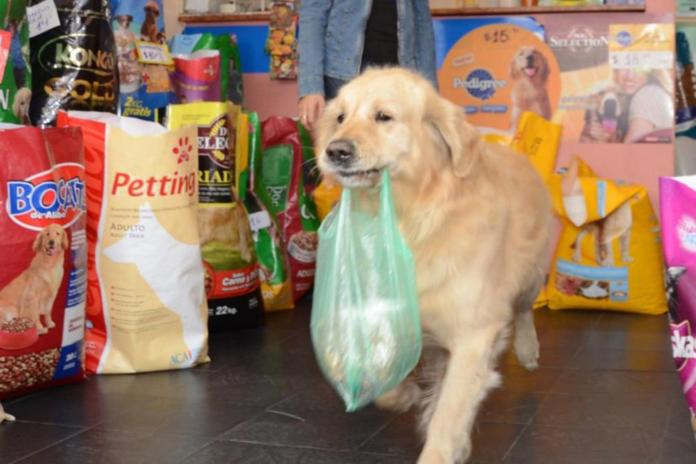 He became famous for a video in which he could be seen walking from his owner Alberto's newspaper stand to a store that sold pet food, in Castelli and Charlone.
"As much as you pushed him to cross, he wouldn't do it if I didn't give him the order. He was super smart. The first time we went to the corner store to buy his food and I told the girl that he was going to go alone with his bag and money, he looked at me strangely ", said his owner.
Buddy would buy his food and return with it in a bag on his nose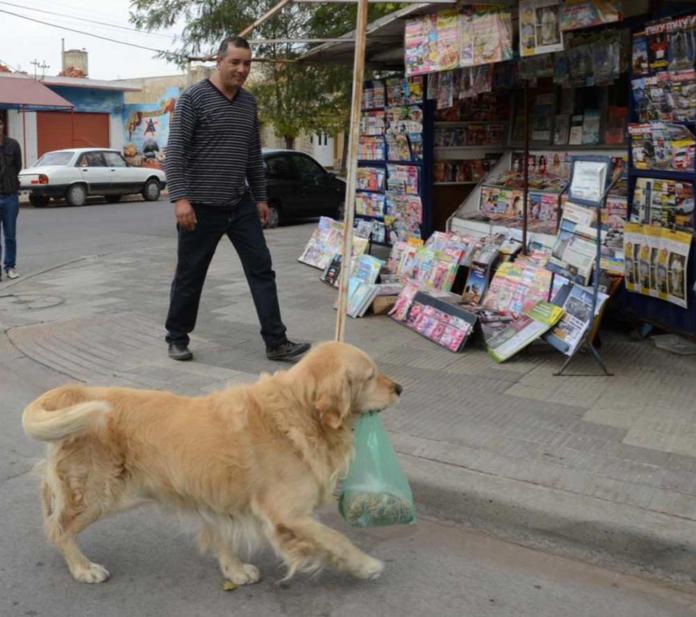 Buddy aroused the most tender feelings in all the people who knew him. Albertó told through tears how one day a woman waited to collect her salary to pay for a taxi and come from afar to meet the famous little dog and just be able to caress him.
On another occasion, a neighbor of Alberto was shown the video of the puppy in a restaurant in France.
He was quite a celebrity!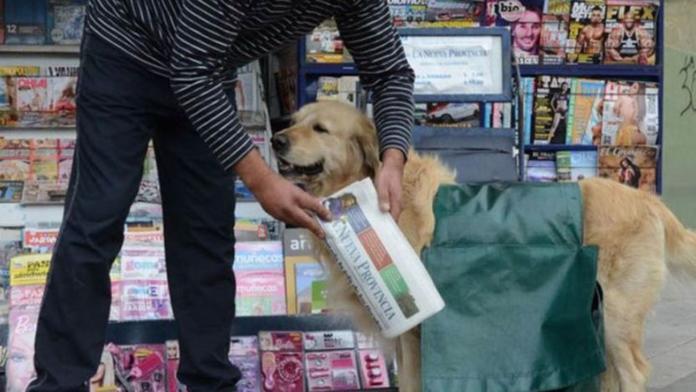 Alberto says that his plans were never to buy little Buddy, but that his daughter, who was only 10 years old at the time, saw a movie and wanted a dog just like it.
Although he made her see that the best thing to do was adopt, by chance they just offered her a puppy, which was the last of a litter that had been left behind by its mother. So he paid a symbolic price for it.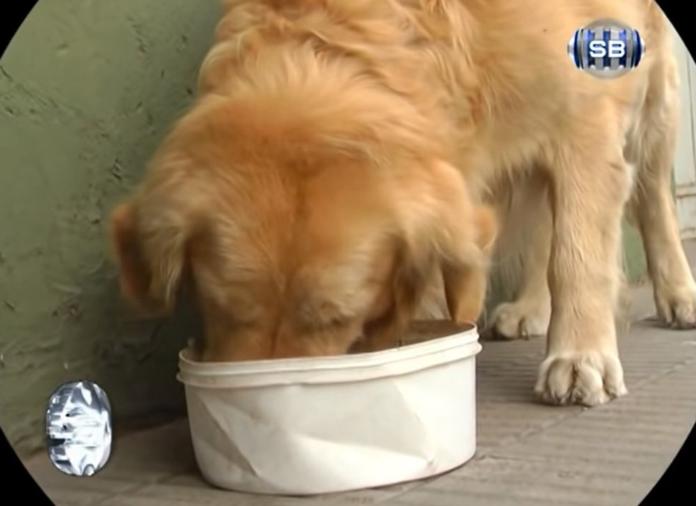 The owner of the newsstand is very proud to have been the human father of such a fine dog, which has earned the appreciation of thousands. But certainly, he feels very sad that he is no longer with him.
Because he was so well known, a neighbor offered part of his land to be buried there, in the area where Buddy lived. So Alberto has the peace of mind that he can visit his remains whenever he wants.
"His tests were perfect, he fell apart in a matter of days. She had to help him to stand up and for him to eat he dipped his food with bread and milk. He did not suffer, he had no pain, the vet told me that a dog of this size does not live more than 10, 12 years. He arrived at 14 and in good health. It consoles me to know that the fat man died without suffering and that he rests in peace ".
He says that every time someone asks him about him, rather than crying, he is happy to remember that special being who accompanied him for so many years.
«He was my friend, my family. He put up with everything, he always paid attention, he wanted to eat all day, he had a beautiful life, caressed and pampered by all the people who came to my job, "Alberto concludes.
We are sorry that a great man like Buddy had to leave, but we are glad that he was surrounded by the love of all the people who knew him. 14 years of pampering and caressing as a reward for his great sweetness and fidelity. It is the destiny that all the dogs of the world deserve. Fly high, little Buddy!
Share this news with all your friends!