Tyler Bandy is a 10-year-old boy who recently received some of the best news he could imagine. As he crossed the door back home, the boy burst into tears when he felt the caresses of his long-lost dog; He couldn't believe that Bruiser, his friend, was finally home again.
Bruiser, the lovable gray and white pit bull dog, was out for a walk in January when he got lost. The dog lives with his family in Florida, United States, he was always very close to Tyler, who was quite overwhelmed since the disappearance of his best friend.
According to The Dodo, the Bruiser family went to great lengths to find him. They distributed flyers throughout their neighborhood, and Jamie Bandy, Tyler's mother, posted pictures of his on Facebook, constantly calling local animal control.
CHILD BREAKS IN CRY WHEN HE SEES HIS DOG AGAIN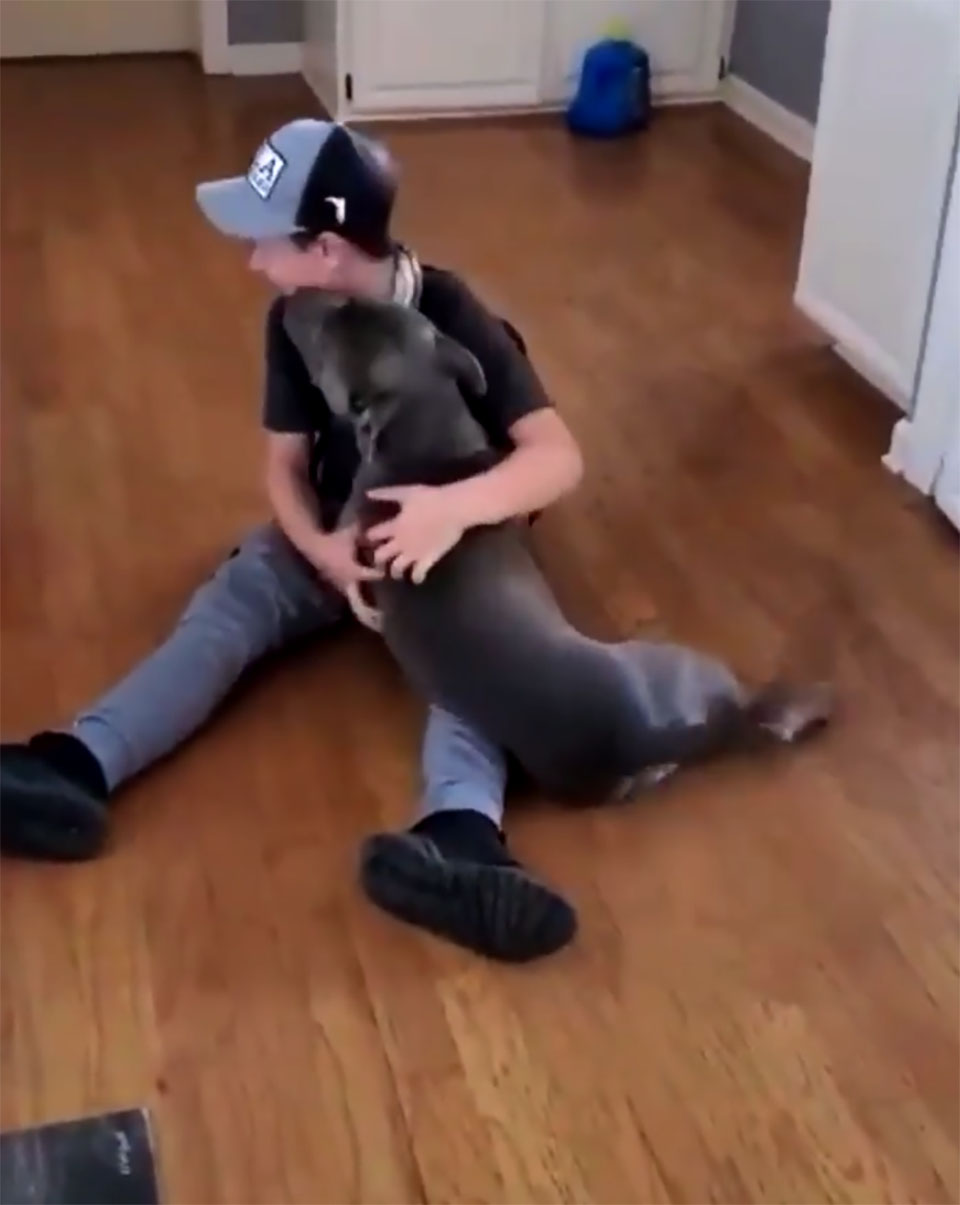 But by not getting any information, and as the weeks progressed and no leads were found, or any news of Bruiser, the family began to lose hope of recovering him.
Soon this uncertainty would have a fabulous outcome for Bruiser and his loving family. Finally, after a couple of months, news reached the Bandy family about their pet.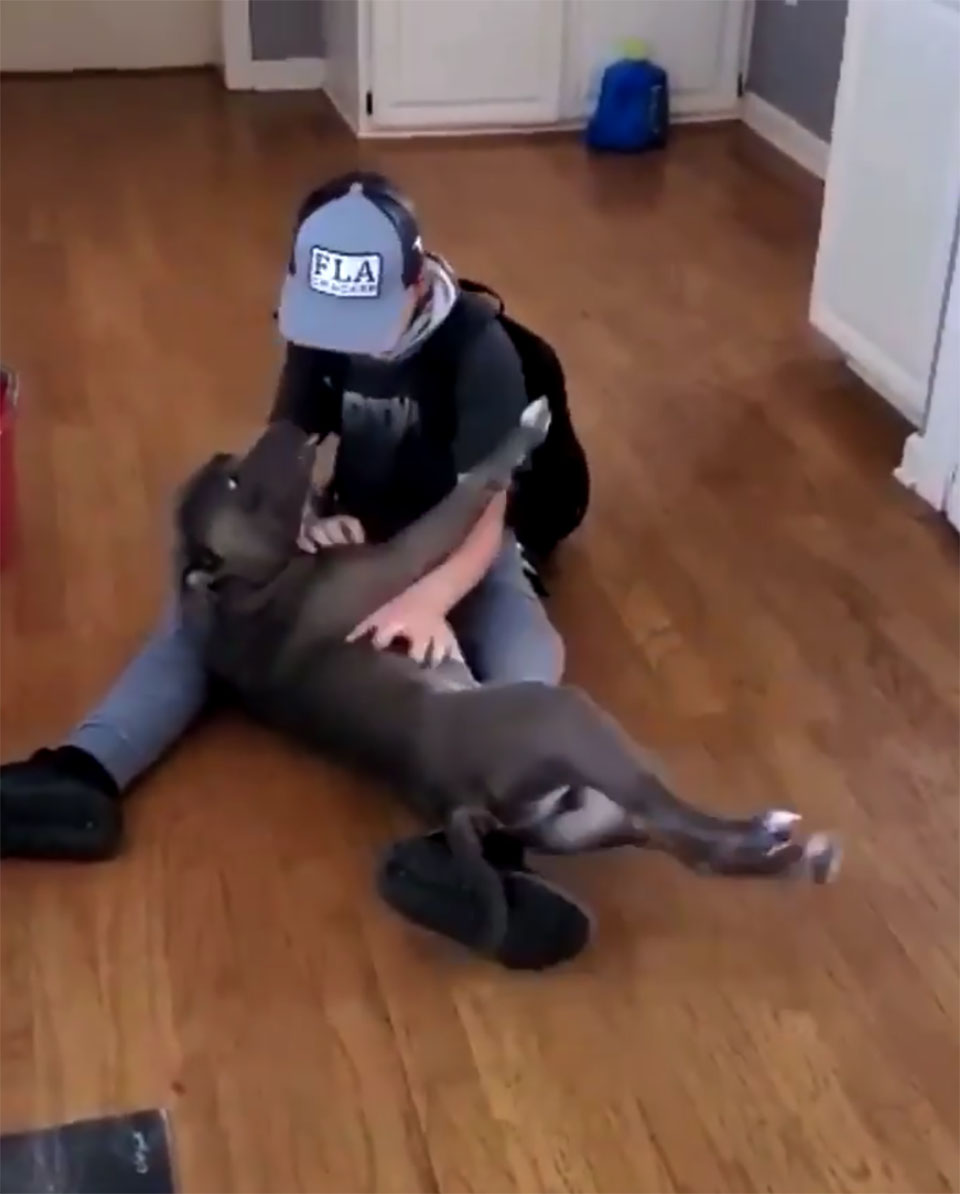 On his official Facebook account, the Highlands County Sheriff's Office posted a post and wrote:
"A couple of months ago a family living near Fort Meade lost their dog after he fled chasing a rabbit… It turns out that their dog had been picked up by someone on his way to Highlands County and after a couple months, it ended up in the hands of Animal Services staff.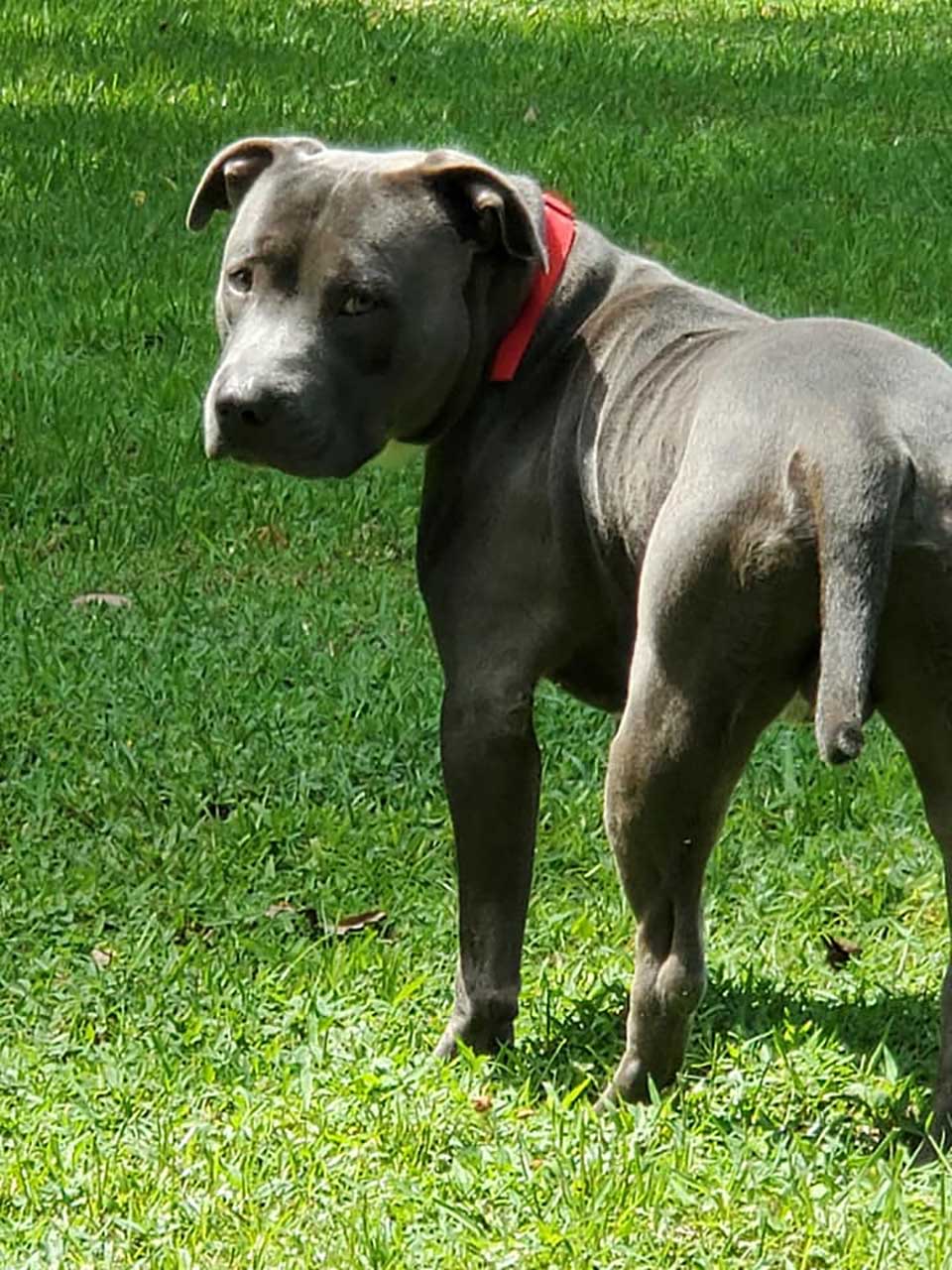 Apparently Teri Dosil, who is a member of the animal services staff, was familiar with the dog's face and, after searching on social media, discovered that it was Bruiser.
Of course, the dog was immediately returned to his family, but they kept everything about his arrival a secret to surprise Tyler.
The excitement of the boy arriving home, and finding his beloved Bruiser waiting for him was the best of his day. Tyler cried with happiness and wouldn't stop hugging his best friend; of course Bruiser was equally excited and licked his human's face, his tail flapping happily.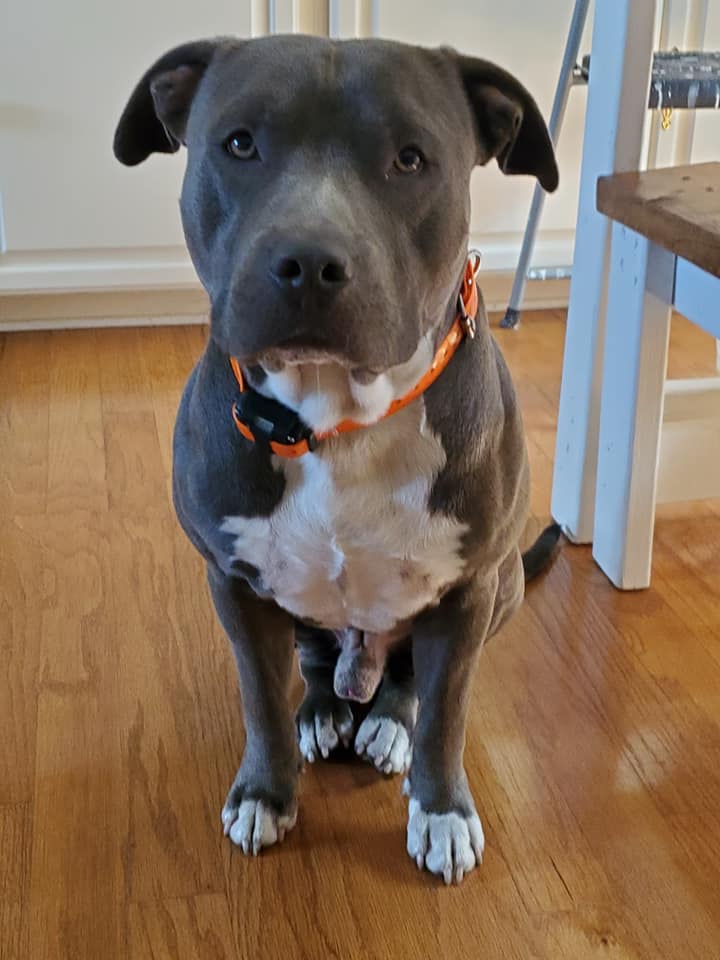 In his Highlands County Sheriff's Office post, he finally wrote:
To say that Bruiser had a happy homecoming would be to put it lightly. Tyler, who is 10 years old, was simply overwhelmed when his parents surprised him with his best friend. The two have been inseparable ever since.