If you think that cats and dogs are staunch enemies and that they cannot be seen or painted, today we bring you a story that will make you rethink that hackneyed conception, but at the same time, completely light years from reality.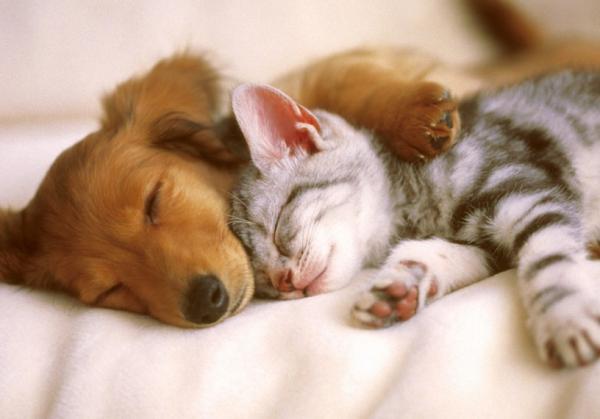 This is the case of Spike and Max. The first is a dog with blindness disorders and Max, his faithful feline friend.
They are like the dynamic duo, closer than Bonnie & Clyde. They are friends and accomplices, but in addition, the noble cat has contributed greatly to his dog having a more bearable life.
"The cat has helped him in his adventure for survival. They follow each other everywhere, they do everything together and they sleep snuggled up, "they say about Spike and Max.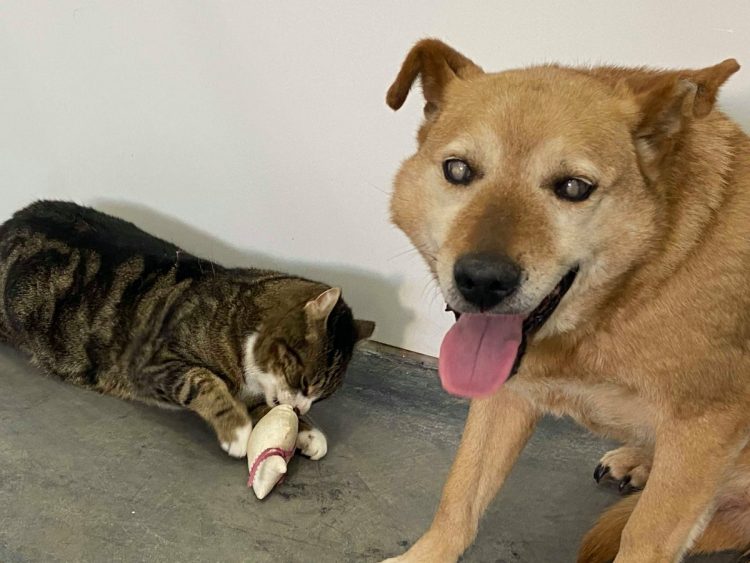 Both complement each other in a beautiful and very particular way. Spike is 8 years old, and Max, the same age, and they have been with each other their whole lives.
Both were simultaneously dropped off outside the Saving Grace Animal Society in Alix, an Alberta, Canada-based animal welfare organization.
They have never been separated for a second. They are the best comrades anyone could want to have. However, their original managers came to the conclusion that they could no longer care for them in the way they needed to; in fact, both animals were sleeping outside.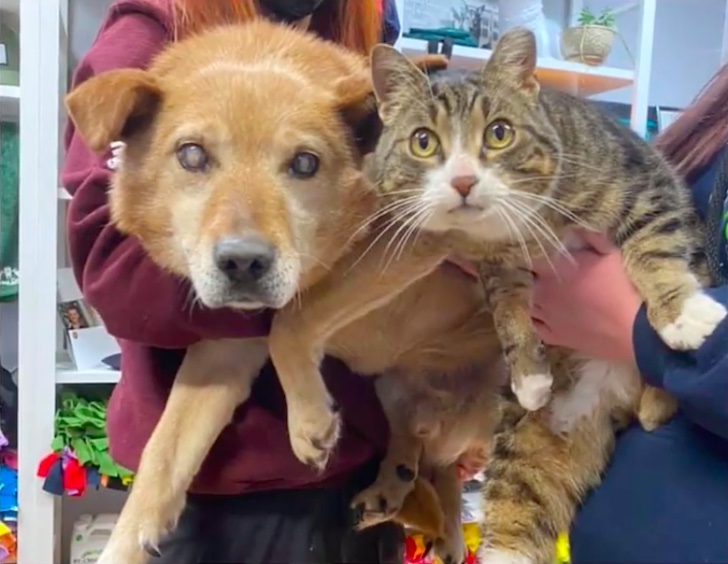 "We got a call regarding an older dog and a cat at a property. They told us that, given the low temperatures, they honestly did not know if they would have the correct quality of life and if they were able to provide for them in the best way, "said Erin Deems, executive director of Saving Grace Animal Society, to local media.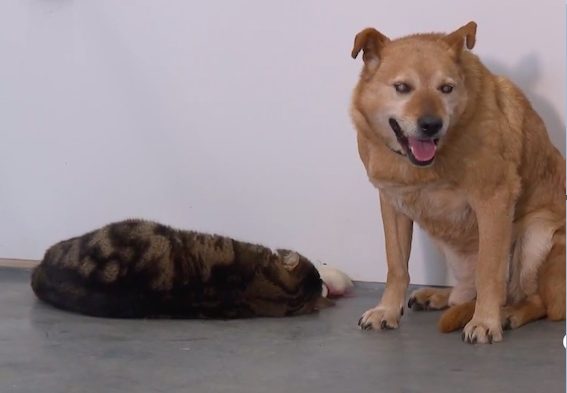 And, Spike is completely dependent on Max to move. The feline is its eyes, its unconditional guide and trustee of the canine's trust. According to Deems, the cat has helped him a lot to keep going, they go anywhere together. Even when they go for a walk, Max frees himself up a bit, but Spike desperately searches for him.
Volunteers have been in awe of how Max doesn't leave Spike for nothing at all. It takes you along the safest routes and has even developed certain signs of communication: short or long purr, tap once or twice with the paw, a prolonged "meow" or a whistle.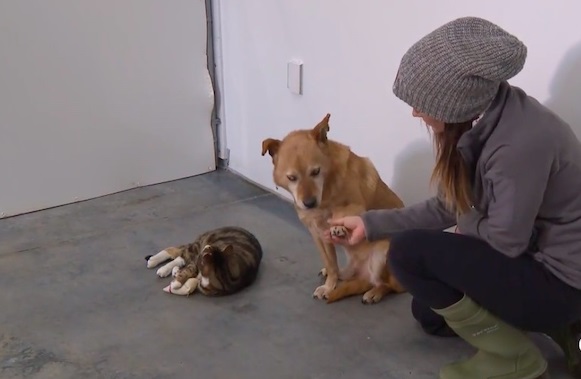 So there was not the slightest doubt that this pair should be adopted together. A photo published on the web made their dream come true and finally, the two friends made their home forever with a young woman who will give them the best life they deserve.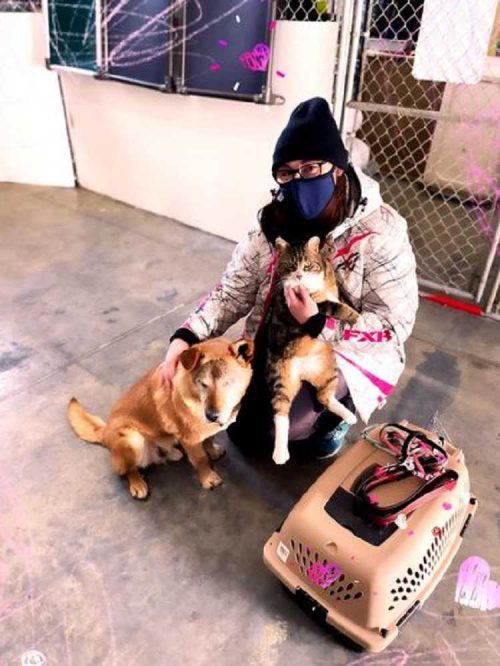 This pair of creatures entered the shelter as friends, but they have become more than brothers: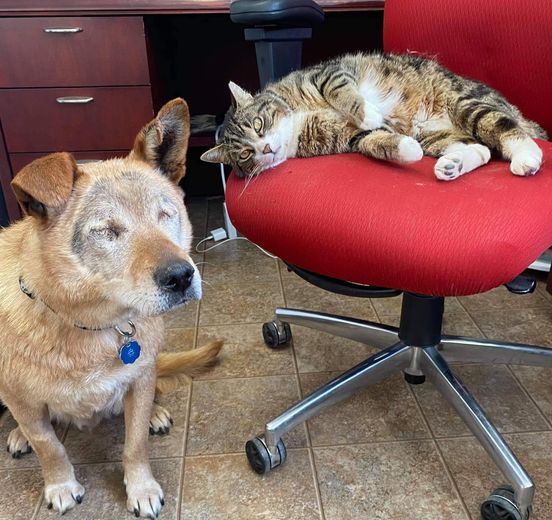 Love and mutual and unconditional self-giving knows no borders or species. Share this emotional story to convince everyone of the wonder of adopting.