Relocating captive animals is hard work that requires a lot of responsibility, but getting two beluga whales to another continent in the middle of a pandemic is as difficult as it sounds. Despite this, these two whales, called Little Gray and Little White, were released from captivity and taken to Iceland, thanks to a relocation project that took place in two years.
The animals were rescued from the Ocean World water park in Shanghai, China. Both whales had been captured off the coast of Russia when they were very young and taken to the Chinese aquarium in 2011.
Beluga Whales Were Released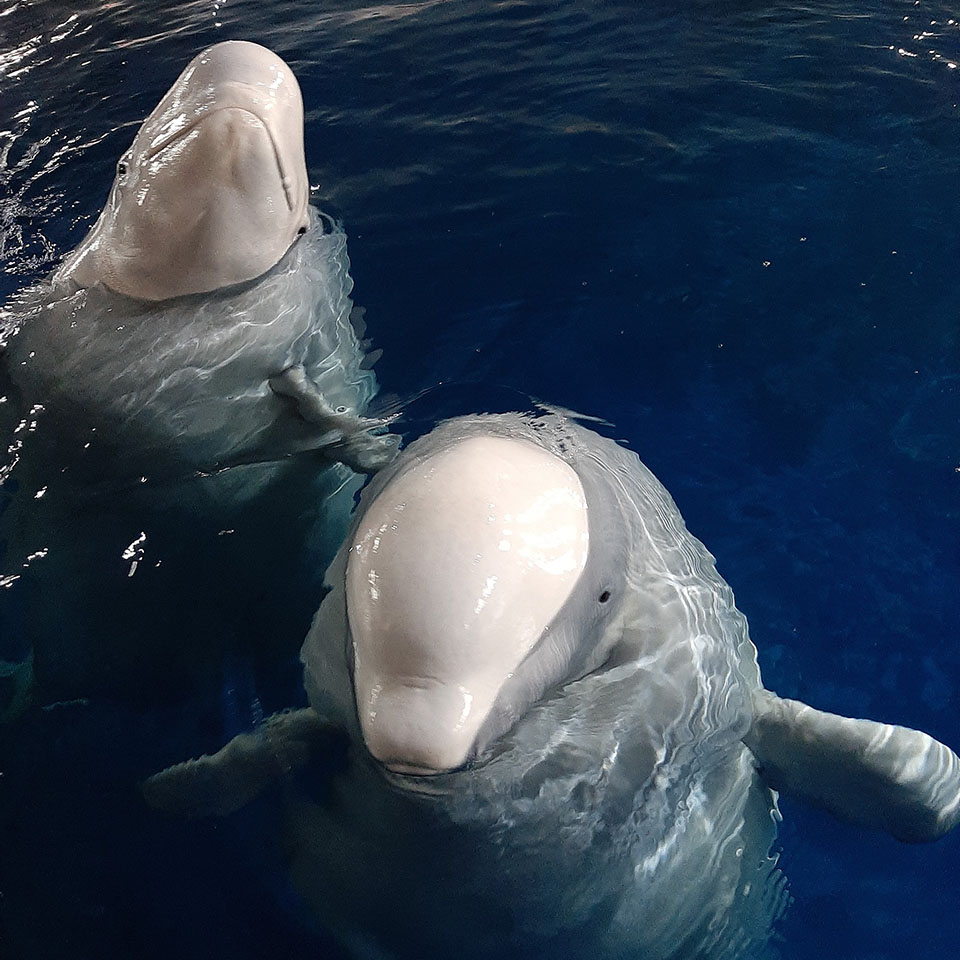 They were moved by the Sea Life Trust charity to the Beluga Whale Sanctuary, the world's first open water sanctuary.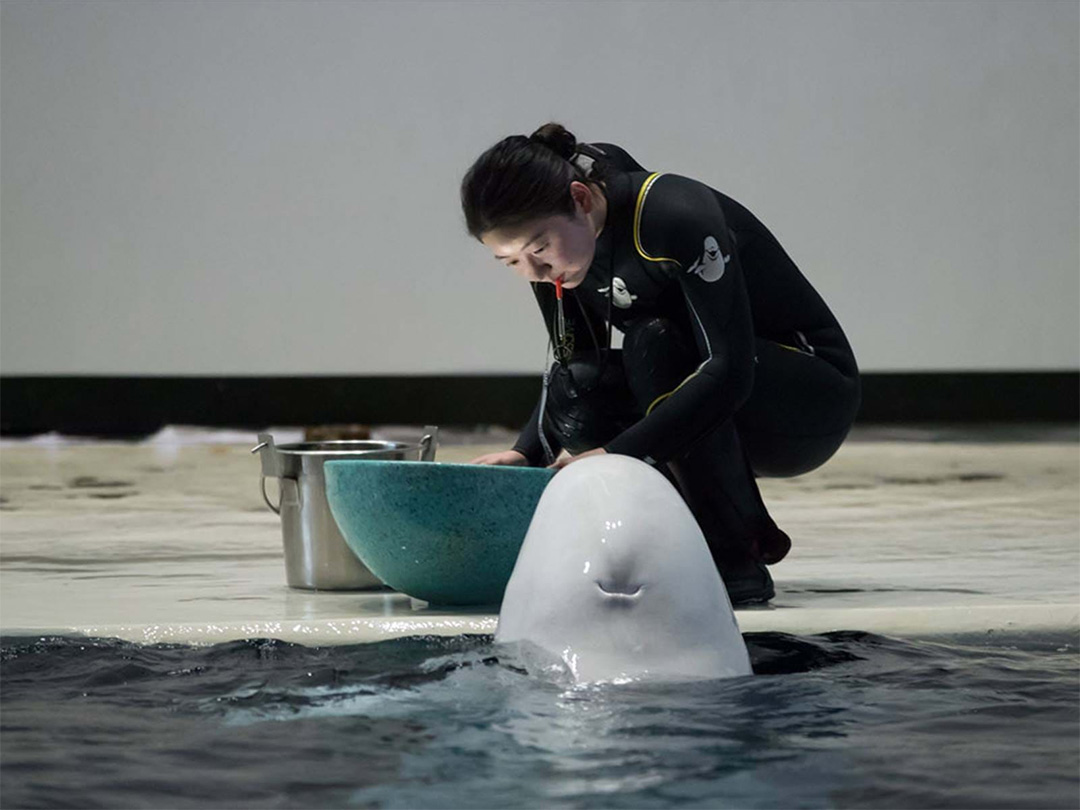 Although it was a 6,000-mile journey, everything was carefully planned by the organization and carried out with great success. For the first time in almost a decade, these creatures will once again feel the waters of the sea on their body.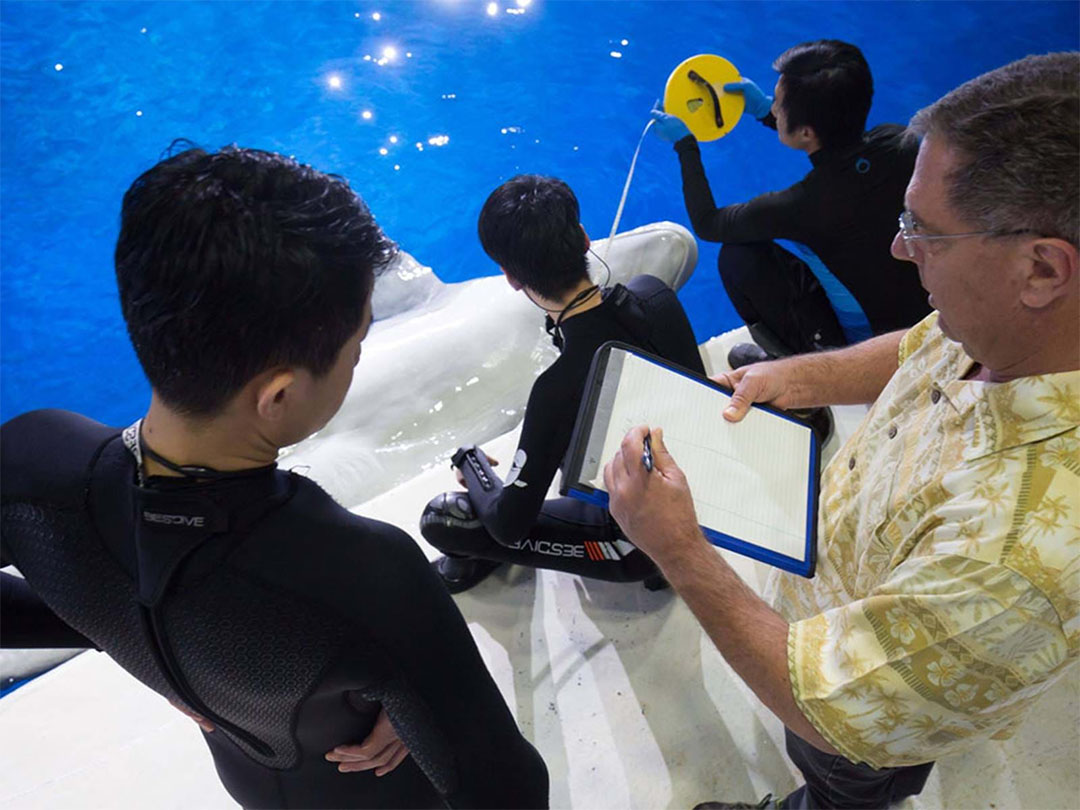 The organization said both 12-year-old animals made it safely to Klettsvik Bay, and it is only a matter of time before they are released into the open water area.
Audrey Padgett, general manager of the Sanctuary, told CNN:
«It has been quite a journey for these two. It has not been easy, but it has definitely been a work with love.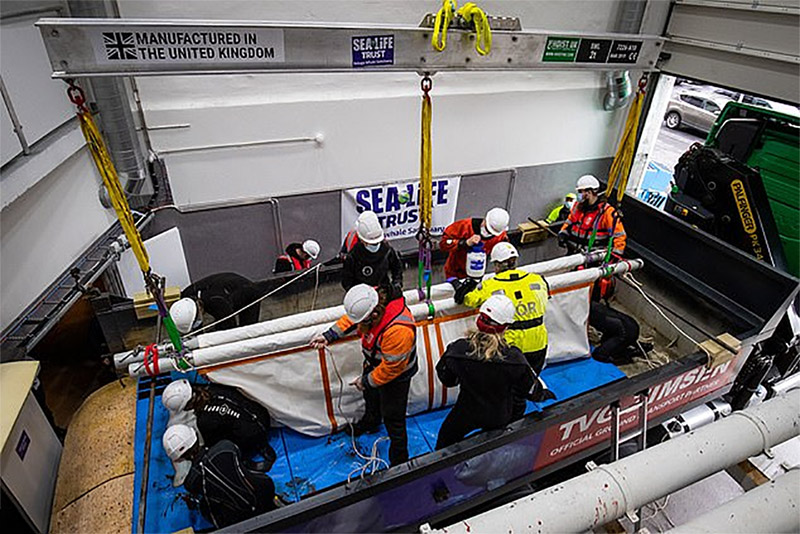 The idea of ​​moving the whales was born after Merlin Entertainments bought the aquarium, as this company opposes keeping the animals in captivity. This is how the best way to transport the two females, who weigh almost 4,000 pounds and consume 110 pounds of fish daily, began to be planned.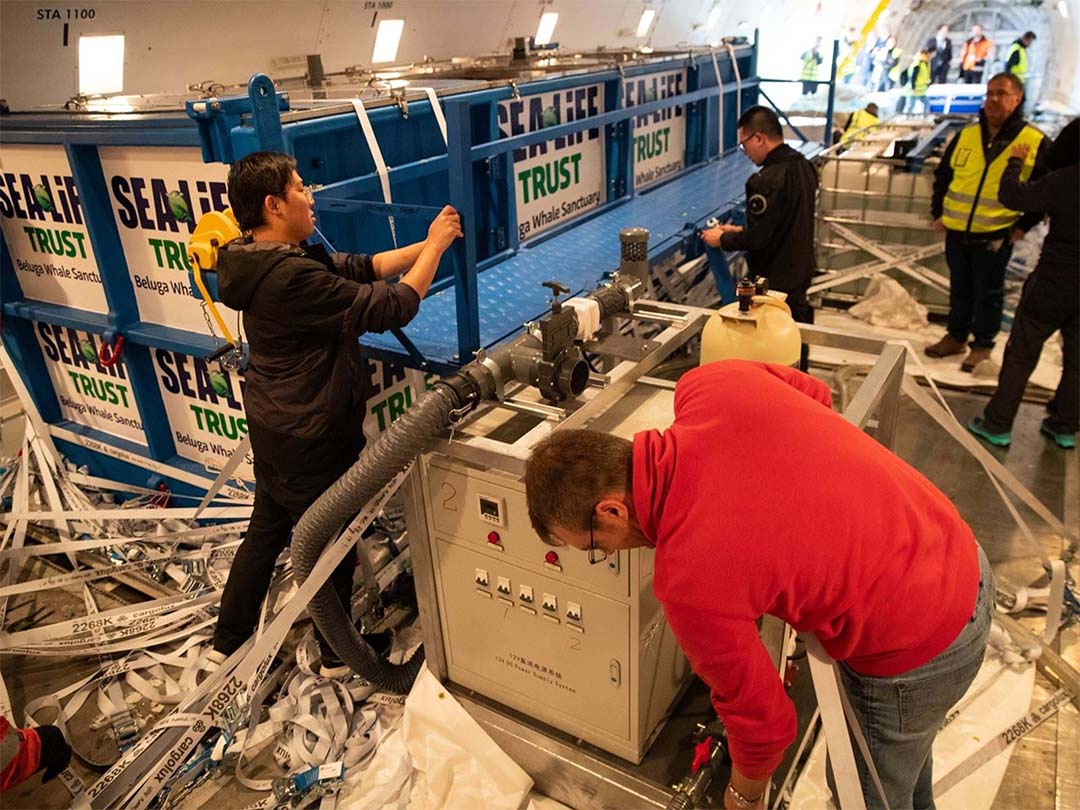 The operation required specially designed equipment for transportation, veterinarians, and lots of ice and water to keep them moist.
For the trip to Iceland, the whales were put in special slings with foam mats, which were made to measure for their bodies. All with the purpose of cushioning the blows during the complex journey that involved a truck, a Boeing cargo plane and a port tug.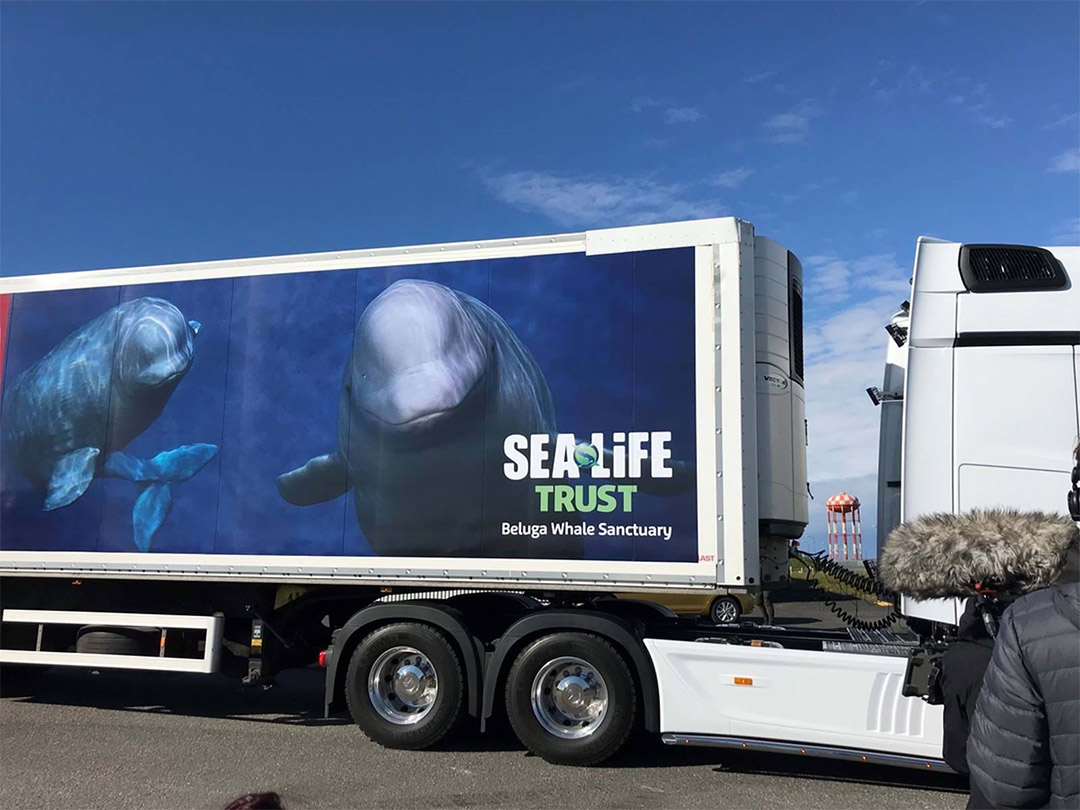 Before embarking on the trip, the team in charge had already done several exercises with the animals, so they were used to movement.
Throughout the trip you could notice the joy of both whales, since all they did was smile and share games with their rescuers.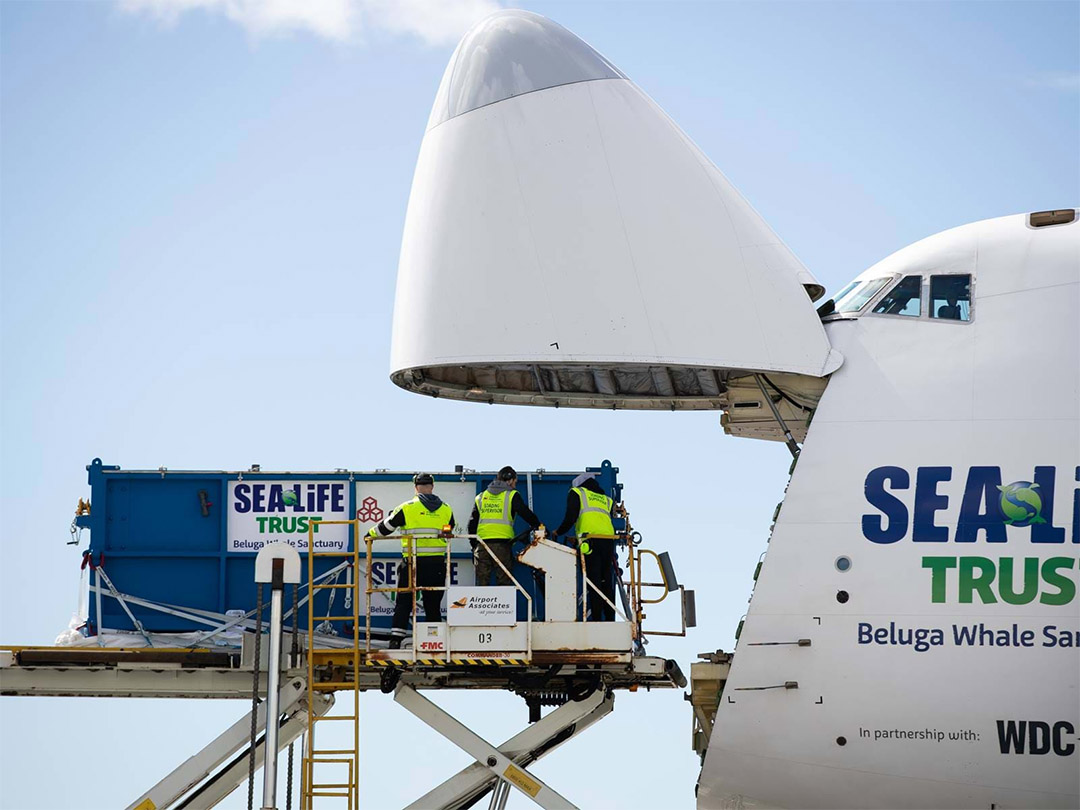 The team described Little Gray as playful, with a very mischievous side; he liked to spit water on everyone. For his part, Little White is more reserved and calm, but still formed very friendly bonds with the caregivers and did not stop playing with them.