It is very satisfying to know that many shelters help hundreds of homeless and needy animals to have a new lease on life, but it is important that these animals can be adopted to change their sad fate.
Generally, most shelters take rescued dogs until they are adopted, but in others the dogs are put on the euthanasia list.
Gregory is a two-year-old Beagle who was about to be euthanized at a Franklin County shelter due to illness.
BEAGLE IS GRATEFUL TO HIS RESCUER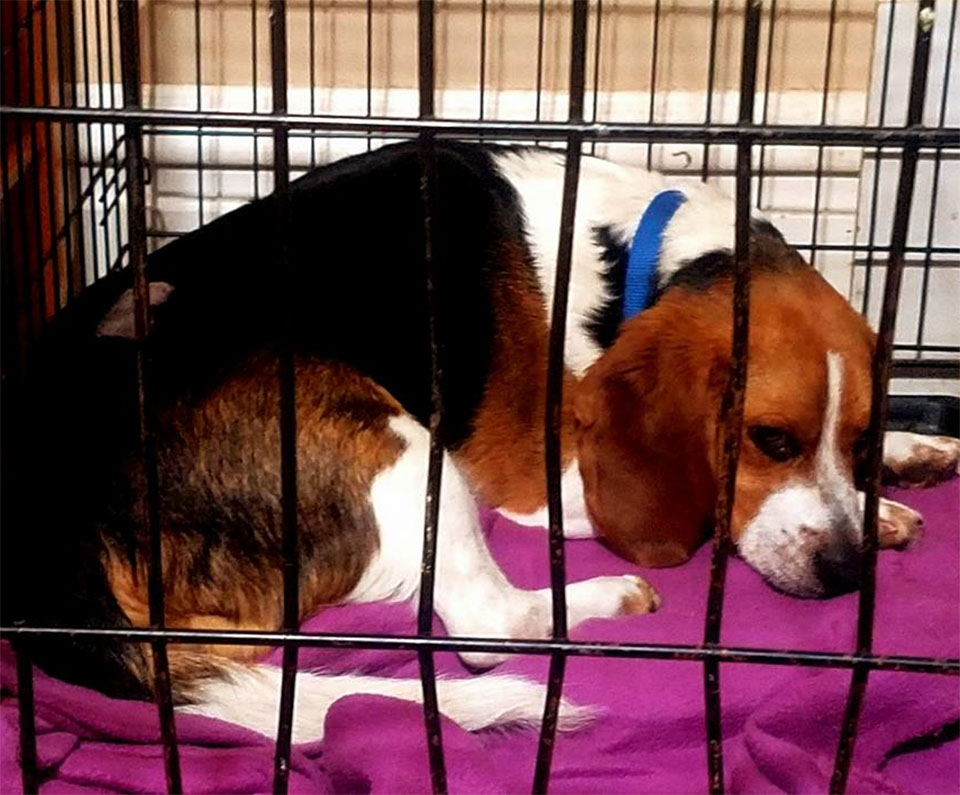 When members of the shelter rescued Gregory from the streets, they assured that there was nothing wrong with him, he even had a lot of energy to play.
However, after a few days the staff discovered that the dog had heartworm disease. A disease that when it is very advanced usually ends the life of the animal, and everything seemed to indicate that this was the case of Gregory.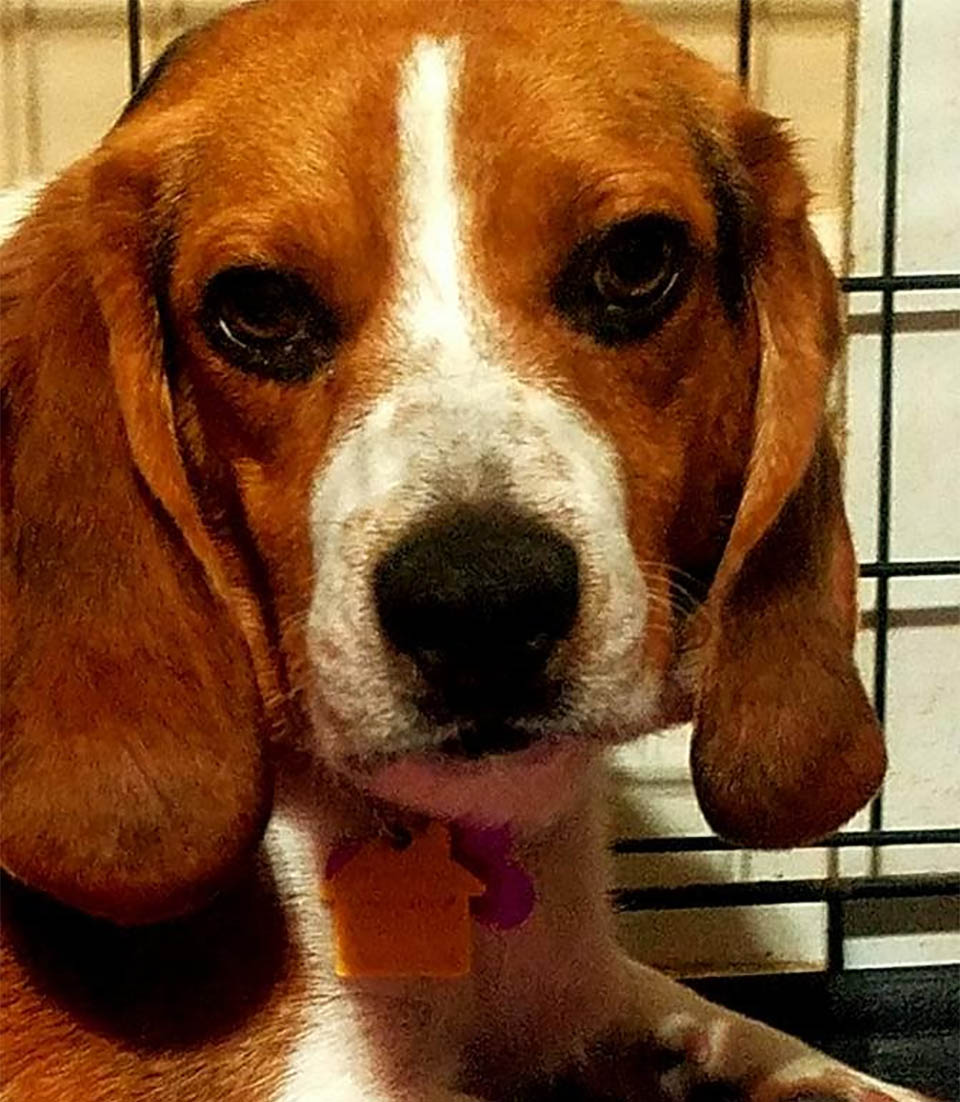 Gregory was going to be euthanized because of this, but luckily, Joe Kirk, an animal lover, found out about the puppy through a post and decided to give him a second chance.
Joe and his wife Schenley are co-founders of Hound Rescue and Sanctuary, a non-profit organization near Findlay, Ohio.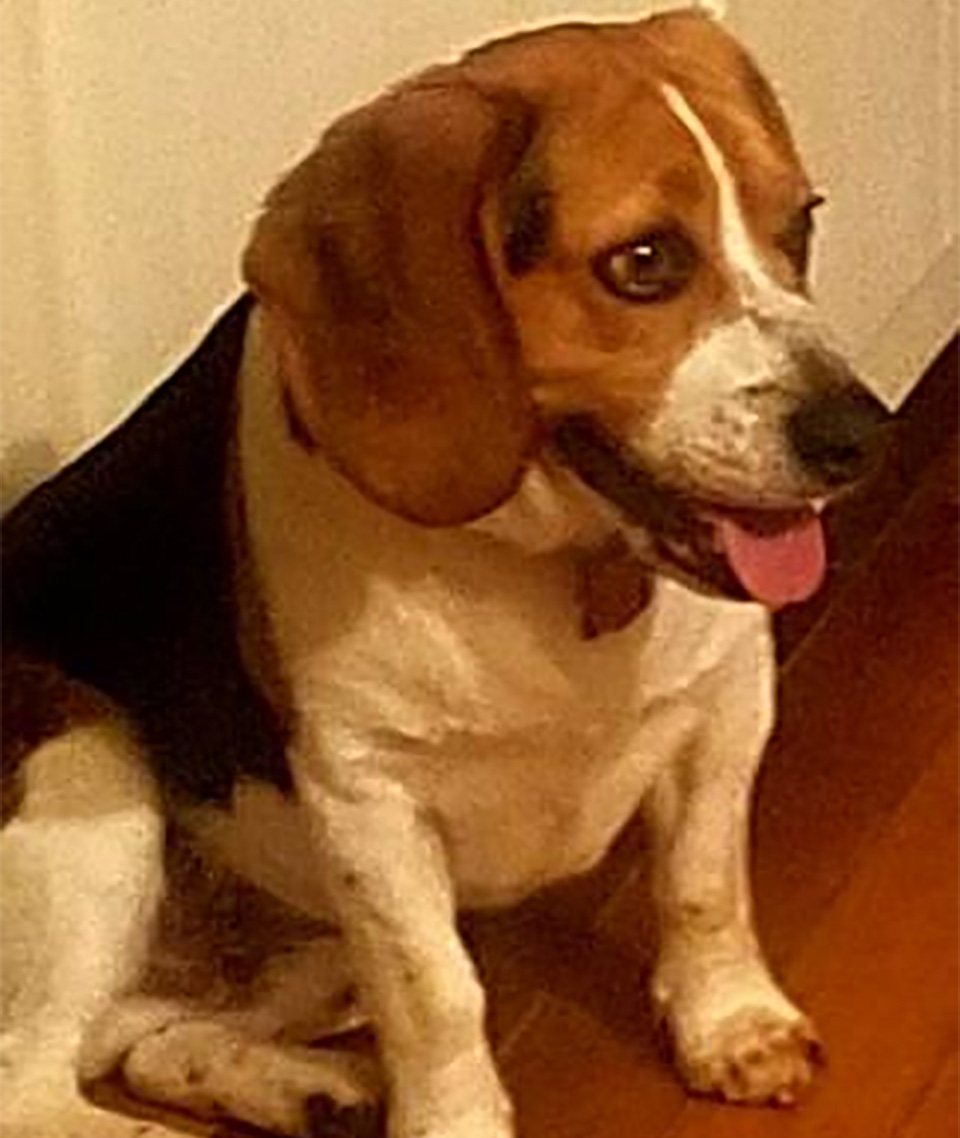 They are dedicated to helping many homeless dogs, and they have a sanctuary for dogs that will never be adopted. But the great objective of this rescue center is to be able to give a second chance of life to the animals that are destined to be euthanized.
This is why Gregory's story touched Kirk so much that he did everything in his power to save him.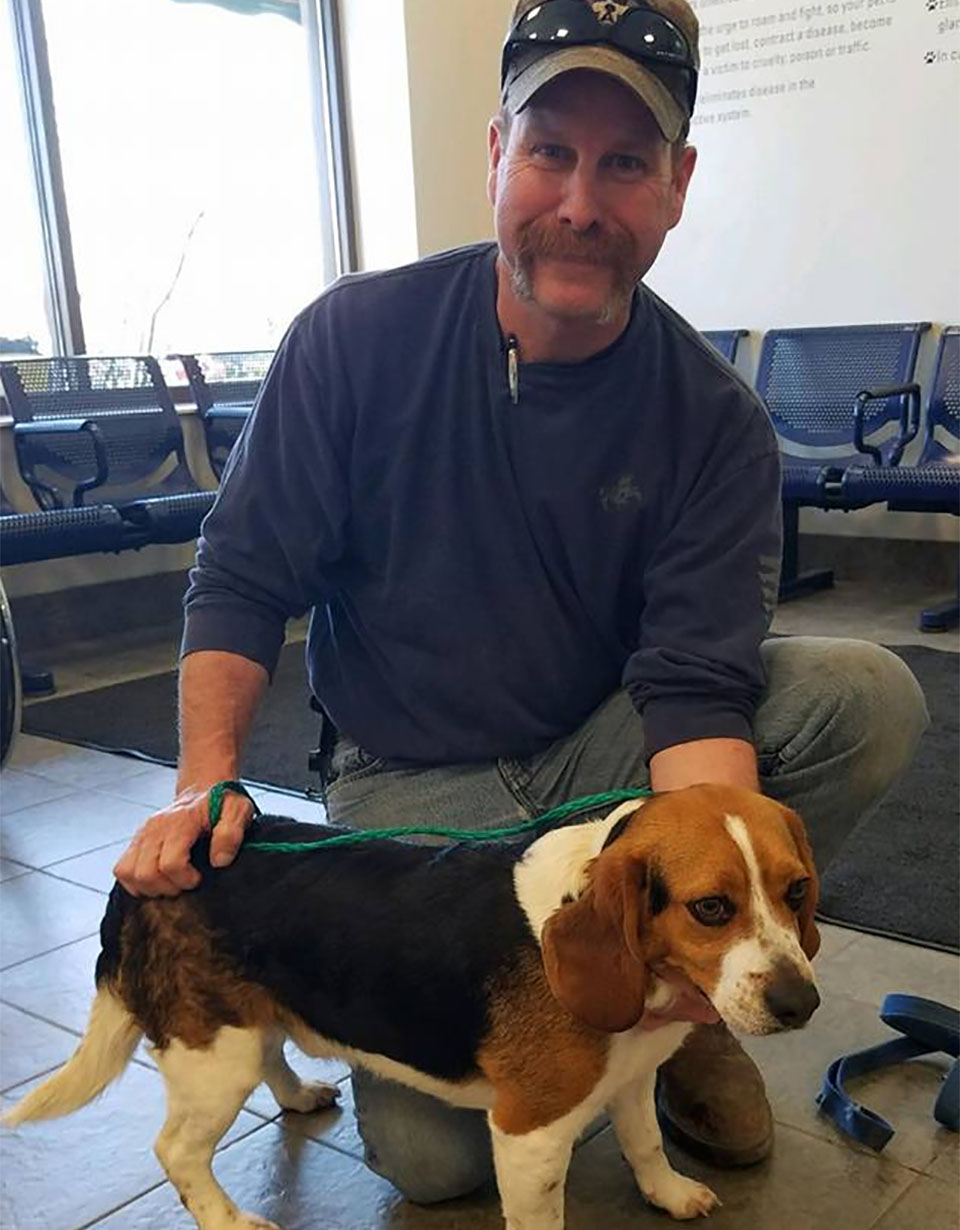 The man contacted the shelter, making it clear that he would take care of Gregory and give him the necessary attention. So after driving for more than two hours, Kirk finally met Gregory and got him out of there, two days before being euthanized.
Schenley told TODAY about what her husband had to say:
"All (Gregory) wanted to do was touch and hug me (during the car ride)."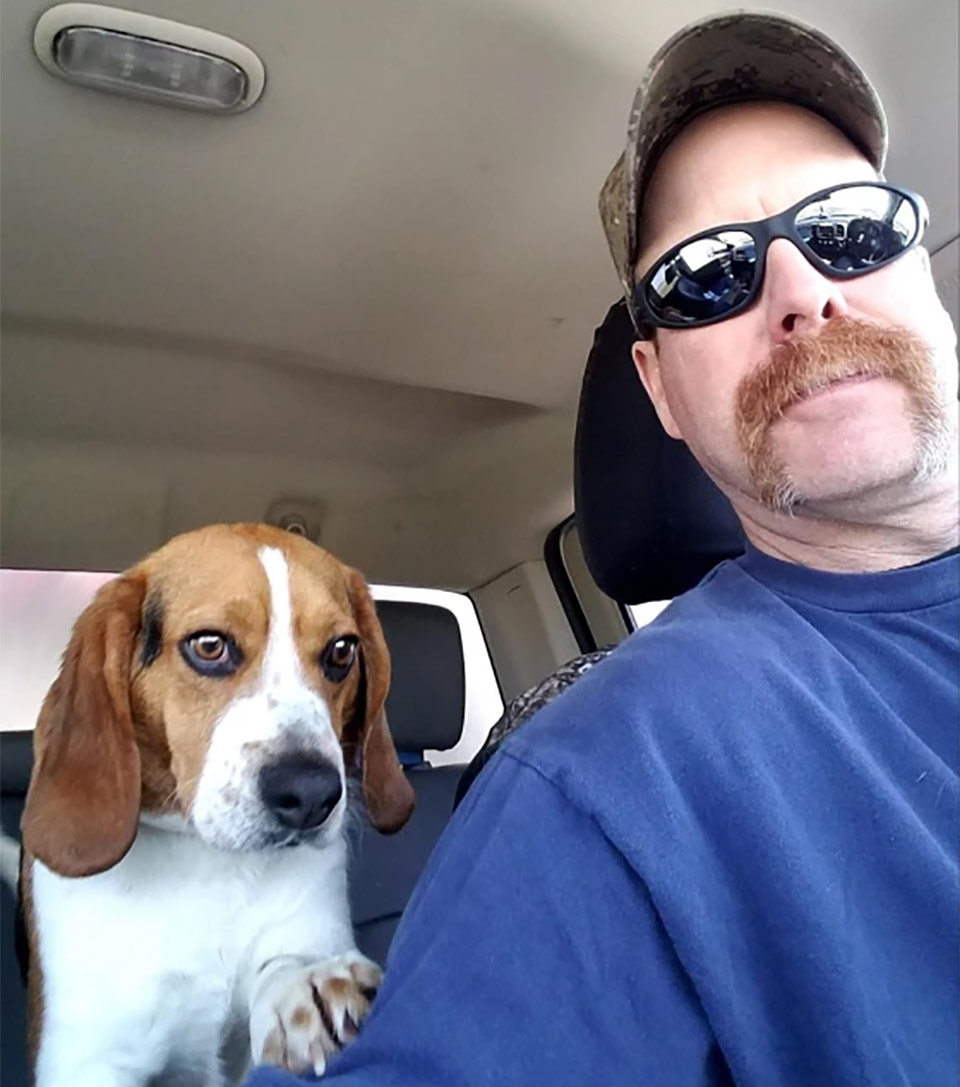 Usually each time the couple rescues an animal they transport it in a small cage, but this time it was different. The man felt a special connection with the dog, as if they knew each other before, so he decided to take him in the back seat.
Along the way, while making a stop at a traffic light, Kirk decided to take some photos, and Gregory showed how grateful he was to his rescuer.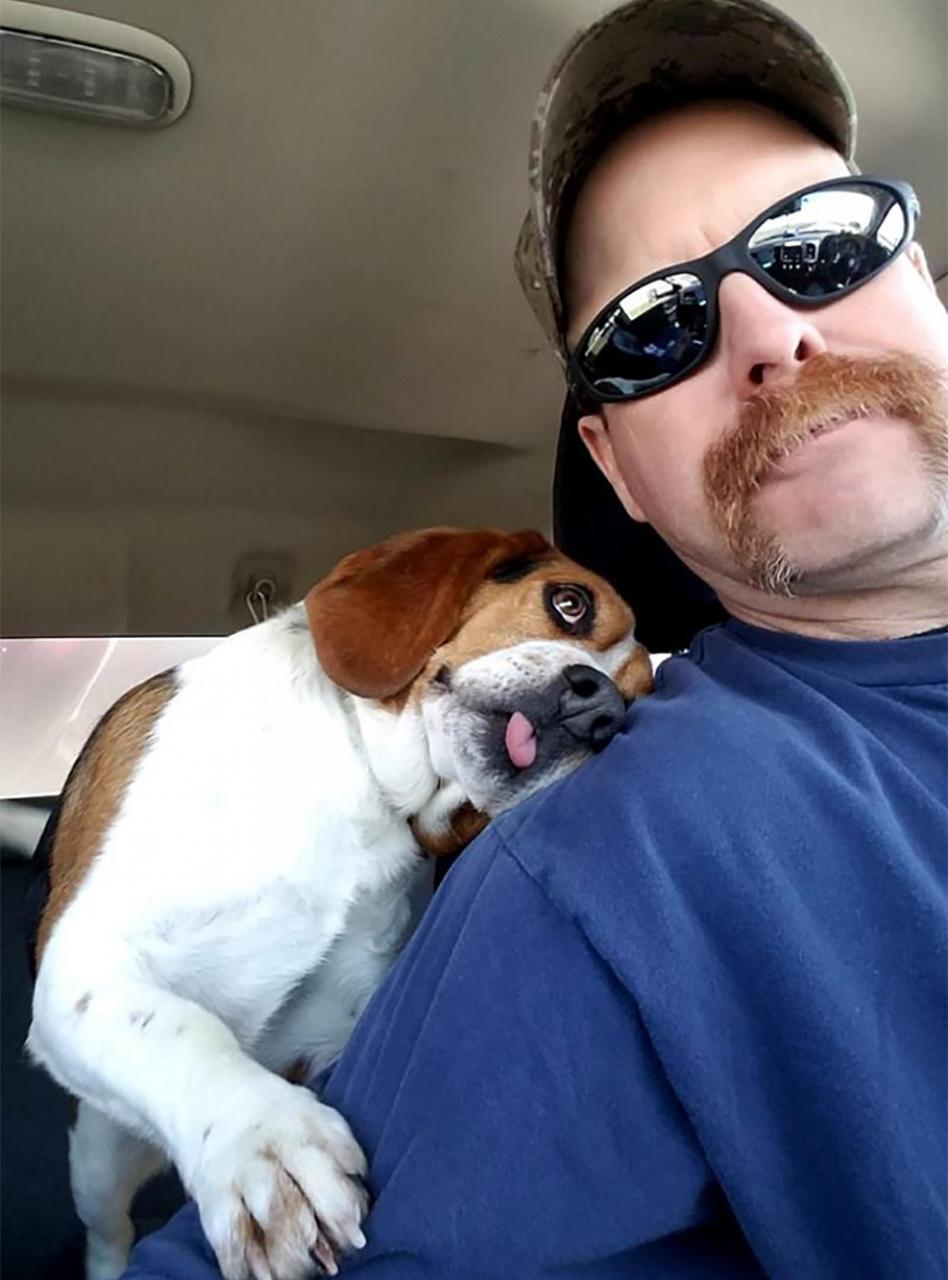 Kirk sent the photos to his wife and she was surprised by what she could see, so she shared them on her social networks.
The photos were beautiful, but one in particular captivated all internet users, as in it you could see Gregory hugging Kirk. In addition, her grateful face showed, and she put her friendly paw on Kirk's body as if she were saying: "Thank you!"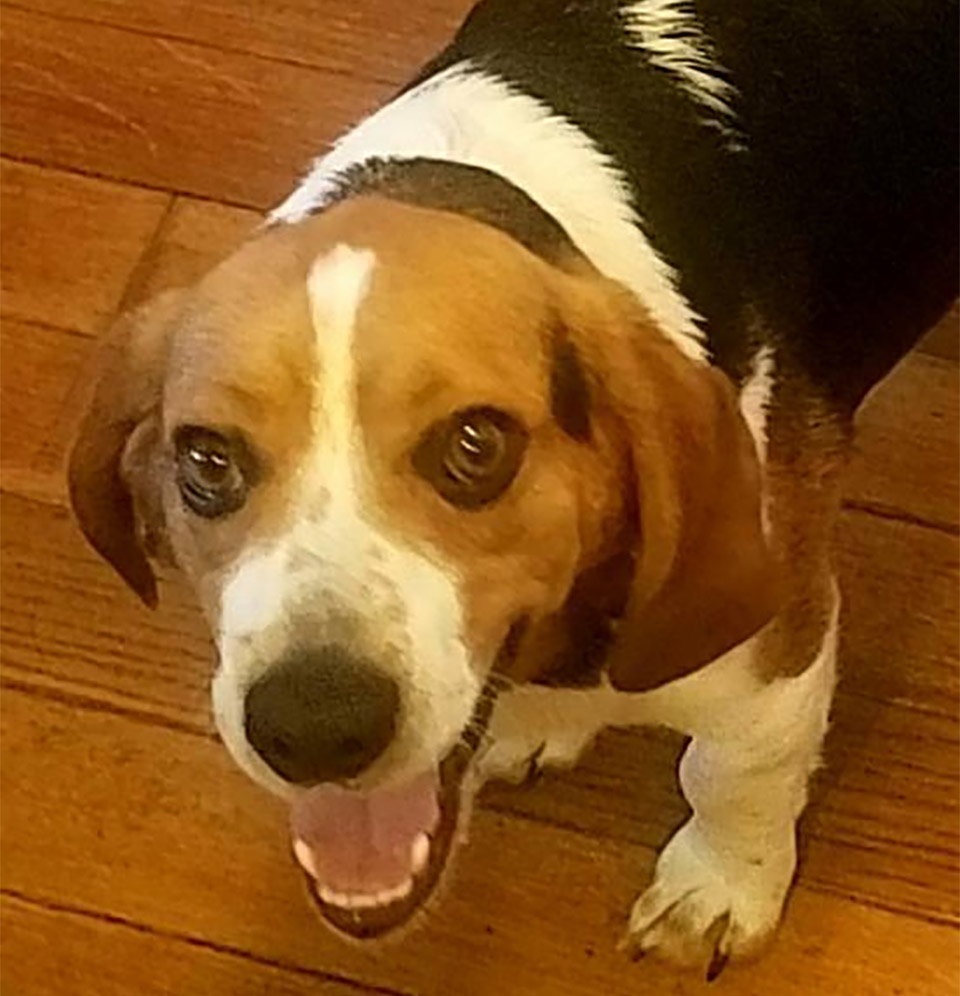 Schenley wrote on Facebook:
Gregory is a grateful Beagle! He knows that he is safe, has a parasitic disease and will be in treatment, but he knows that he is in good hands! We are going to heal him and give him the love he so deserves.
The adorable dog quickly adapted to his new life and began his treatment to fight the disease and find a permanent home. After a couple of months, a Columbus couple saw Gregory's post and immediately expressed interest in adopting him.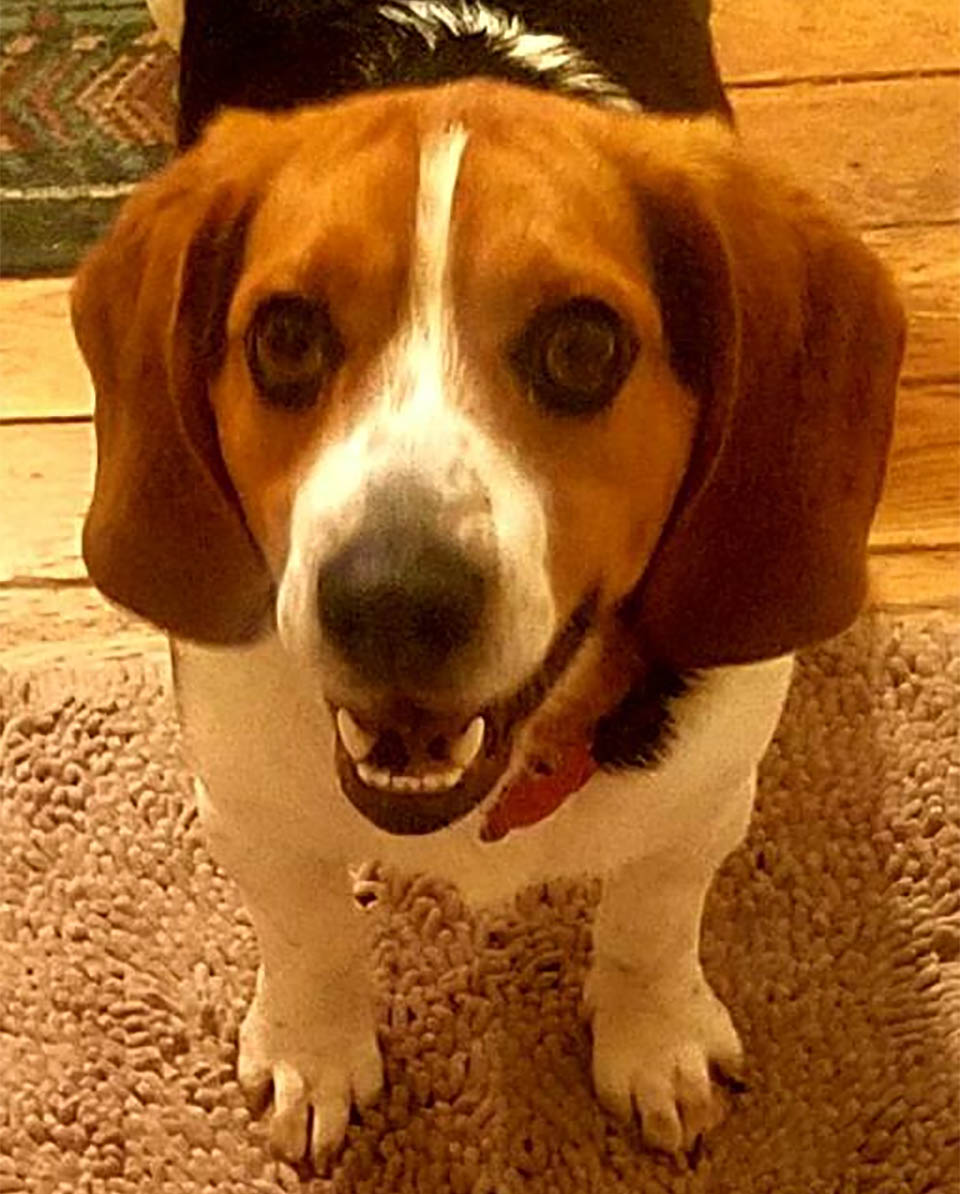 After finishing his treatment, Gregory finally moved into their forever home, and now they have a wonderful family who loves him.
Schenley commented:
"That is why we do what we do. That's what makes it worthwhile, knowing that we can save the lives of these needy dogs. "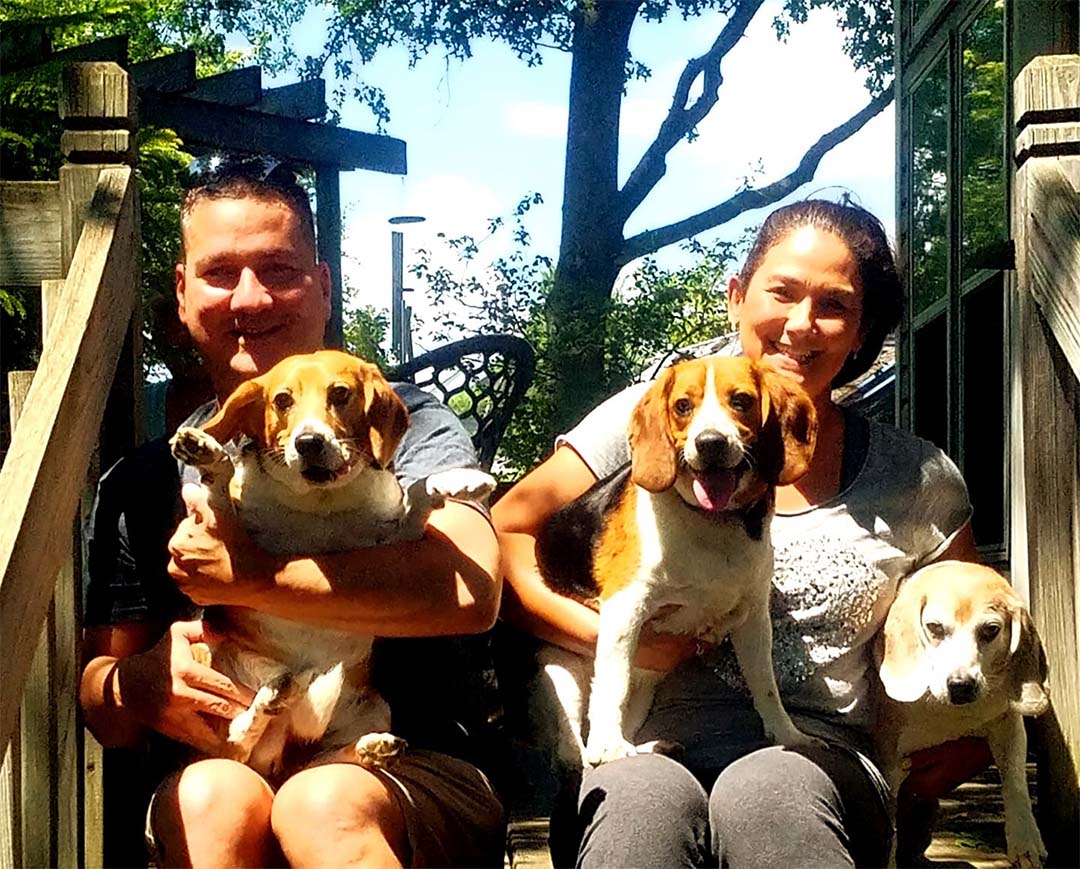 Kirk will no doubt never forget how he felt when Gregory showed his appreciation for saving him and providing him with a better future.