Many people think that wild animals should remain in captivity, but they should also consider that they are no different from humans and there are many reasons why they shouldn't be held in captivity. You don't even want to think about what feelings they can lose during their captivity, especially their maternal feelings.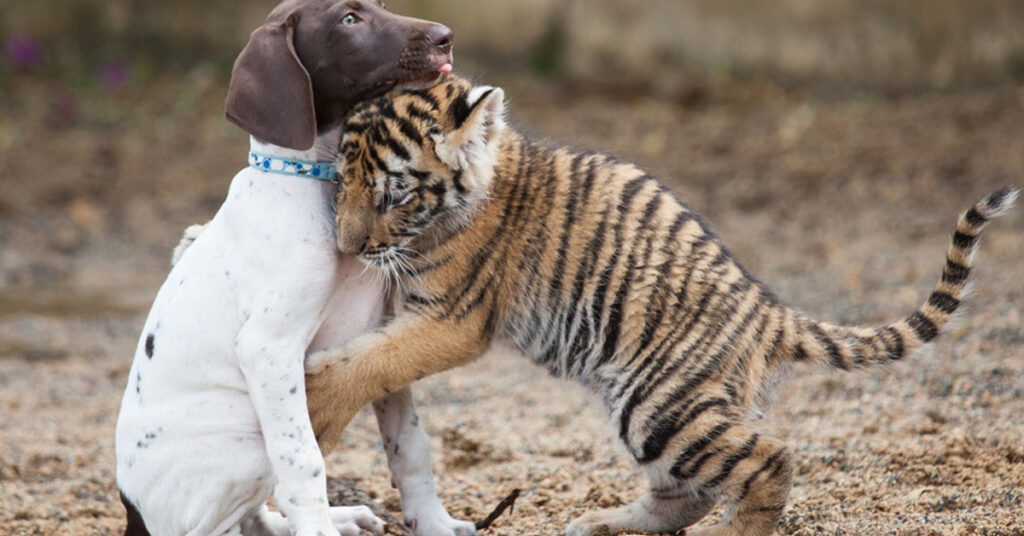 This story tells about a small tiger cub, who forms a special bond with a friendly canine after being rejected by his mama! The Bengal tiger cub, Hunter, was born in Pretoria, South Africa, on the Farm Inn Wildlife Sanctuary. It was a very nervous hard time for the staff there after the cub being abandoned by his mama!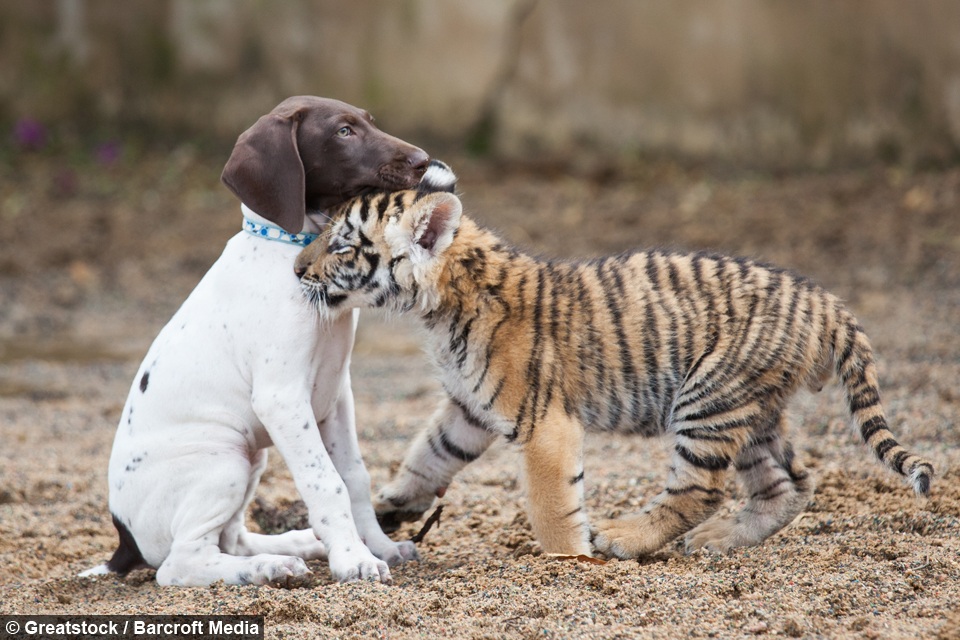 They tried their best to find another animal to love him, until they found Chelsea, a little German Pointer, who directly loved him! The 2 animals have created a special bond and become best friends!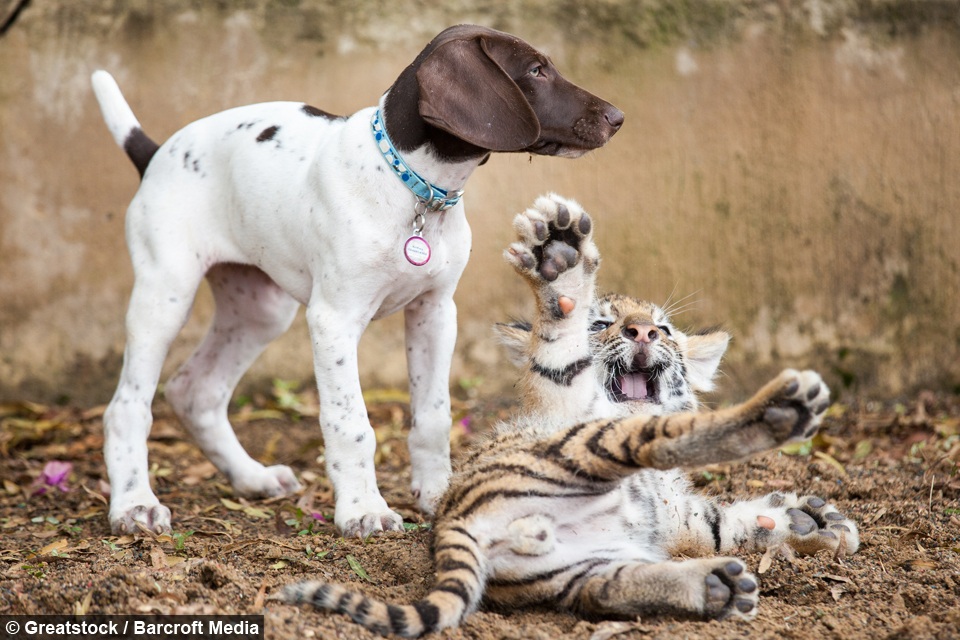 The time Hunter spent with Chelsea is supervised as Hunter is a wild animal. However, when Hunter becomes 6 months old, the 2 will have to be separated for the dog's safety. How astonishing! Watch the video below.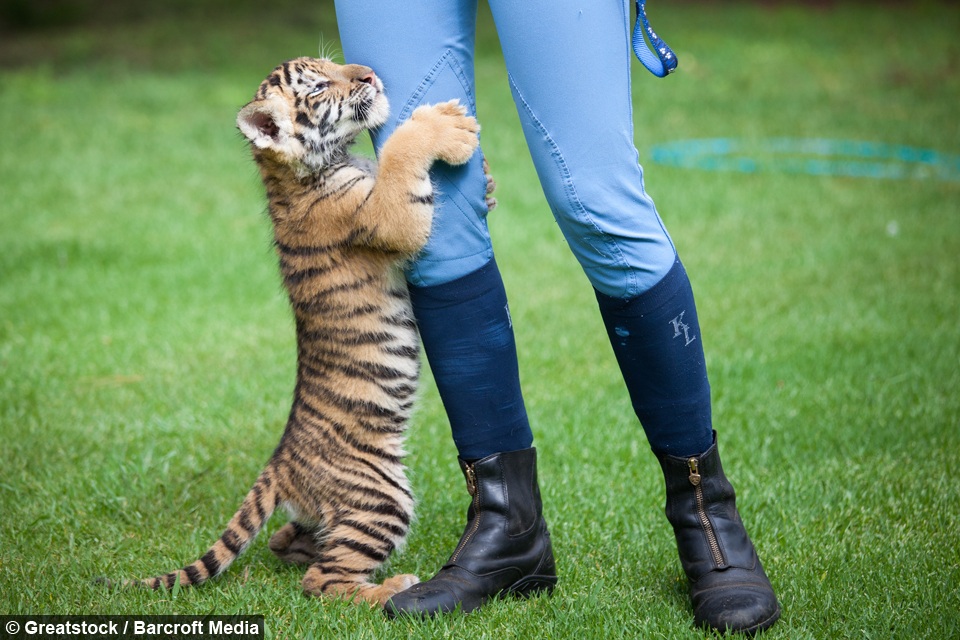 Share this with your family and friends