Cats are famous for not caring about anyone or anything. That is why, when it comes to socializing with other animals, they always make for the best entertainment.
So when a video of a little goat trying to headbutt a cat emerged on social media, it got everyone's attention and went viral immediately.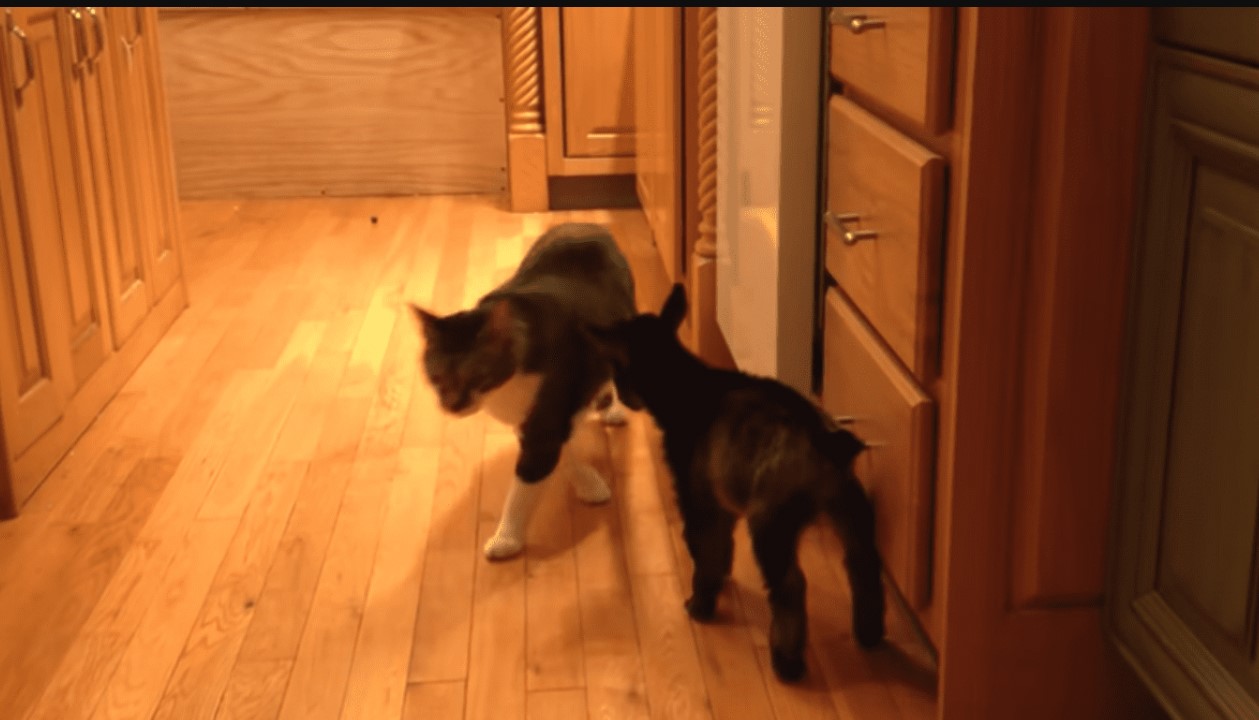 The video captured the interesting moment of the goat repeatedly trying to headbutt his feline friend. We can see that the cat doesn't like it but he still tries to behave nobly. And as the cat is slowly getting angry, she gives the goat a hilarious little warning nip to show him who's really the boss in the house. At this point, the poor little goat finally decided to give up.
The video was uploaded on YouTube by Lavender 23, and since being shared, it has gained over 4.6 million views from people all over the world. People have left the comments to share their thoughts and their love for the video: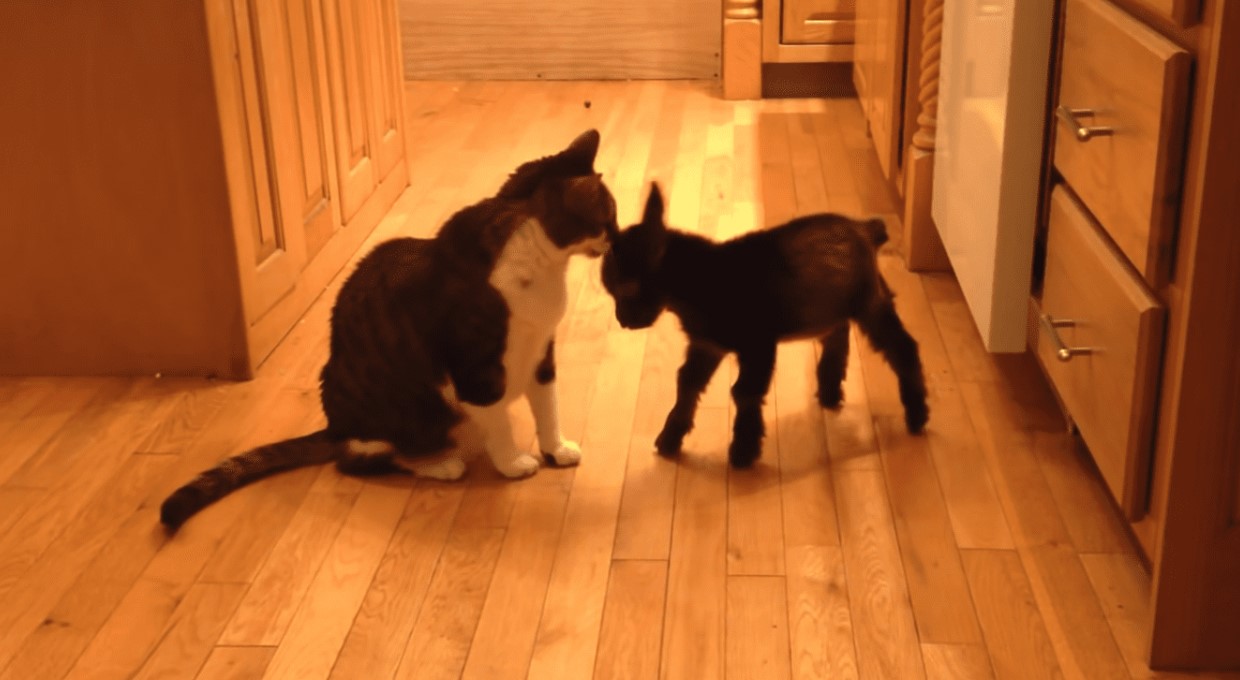 "Goat was definitely underleveled for this fight, tactics need a lot of improvement and he needs to invest some skill points in attack. Probably a new player."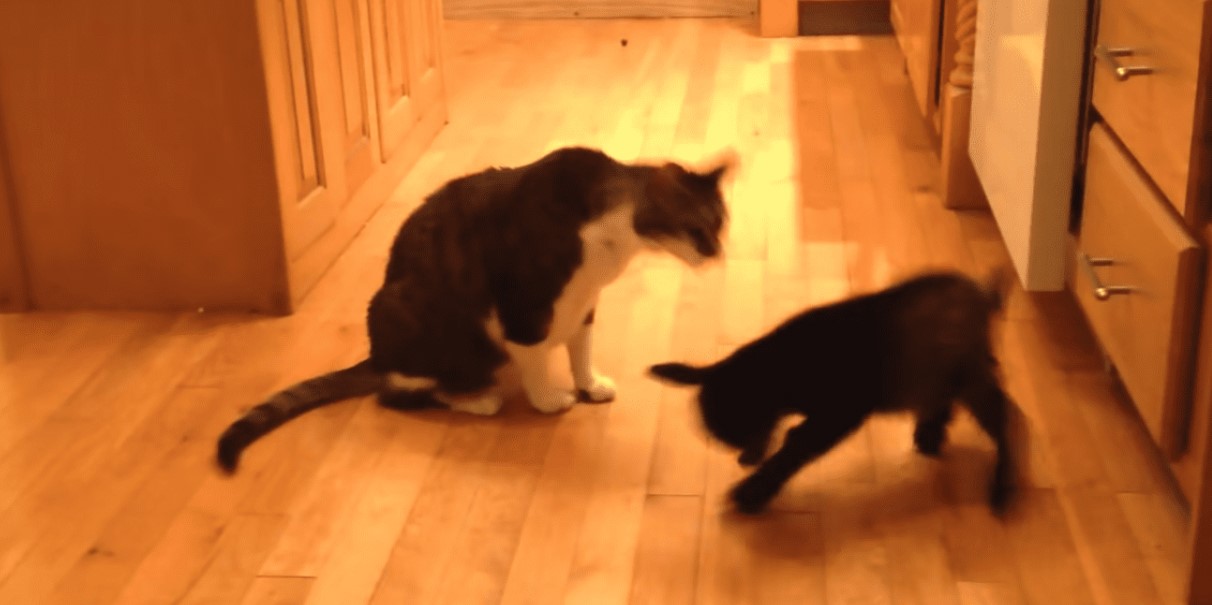 Another commented, "It's cool seeing the goat try to play using his goat etiquette, which any other goat would understand, but this cat is just like 'what is this thing doing in my house and why does it keep bouncing like that' lol."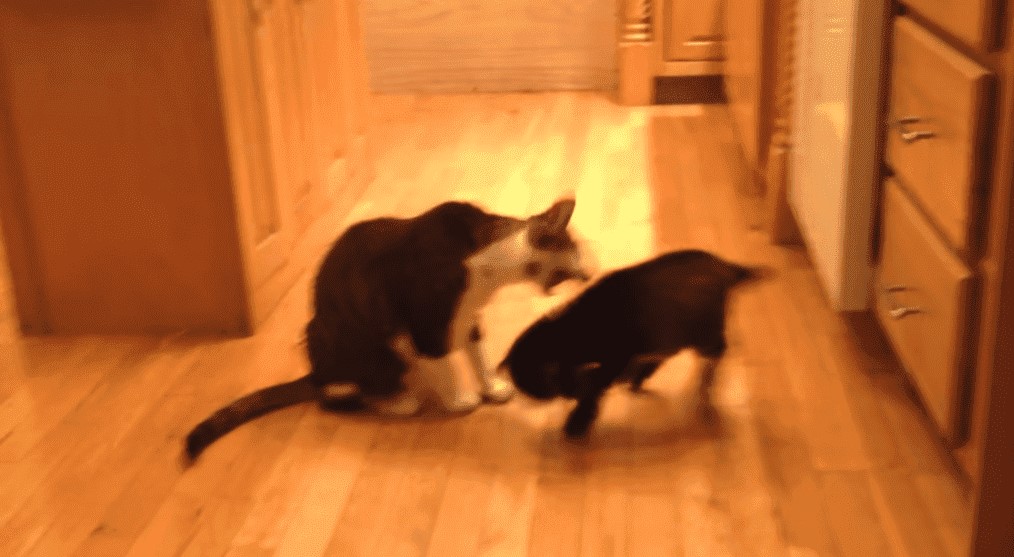 Watch the hilarious video below: