The lives of many animals have some positive twists thanks to animal rescue, which is made by many foundations and good-hearted people. Those who have found themselves very close to danger have managed to be saved by kind people like these. Such is the case with Chaba, a small elephant from Chiang Mai, Thailand who lives with his mother BunMa in Elephant Nature Park. And the two were rescued by the Save Elephant Foundation, the park site said.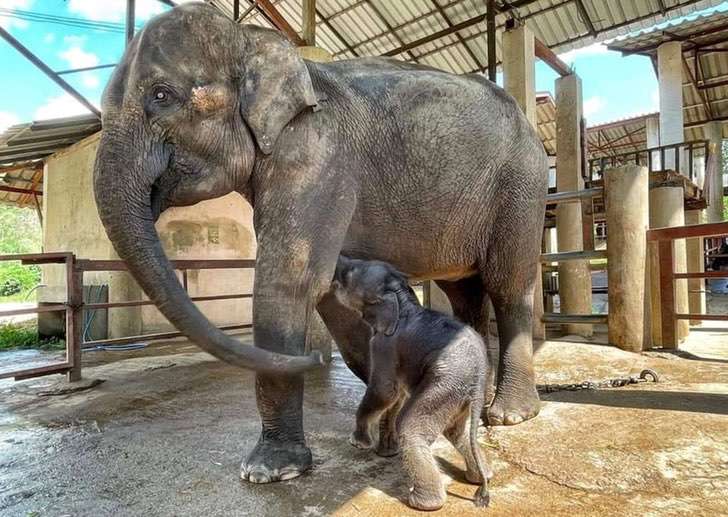 The story behind them was unveiled in August of this year. When the founder of the park and foundation, called Lek Chailert, was contacted by a person who owns an elephant camp to ask for her help in rescuing a mother with her baby, and taking them to Nature Park, according to the same source. The owner of this camp was not financially well due to the COVID-19 situation. So he decided to sell some elephants so he could feed those who stayed with him. In the case of Chaba and BunMa, he let her go to take care of the child's health and because she is a new mother.
She is 16 years old, and before this she was dedicated to the elephant show, where she acted and painted. Chaba was born in May of this year, according to ENP. "When our team learned of Chaba and her mother's plight, BunMa went to the camp to see how we could help them," said Ry Emmerson, project manager for the Save Elephant Foundation. «We found the mother and the baby in a small cement pen, without any kind of enrichment, and the mother in a short chain. It was immediately clear that they were both in poor health and in need of urgent intervention, "they added.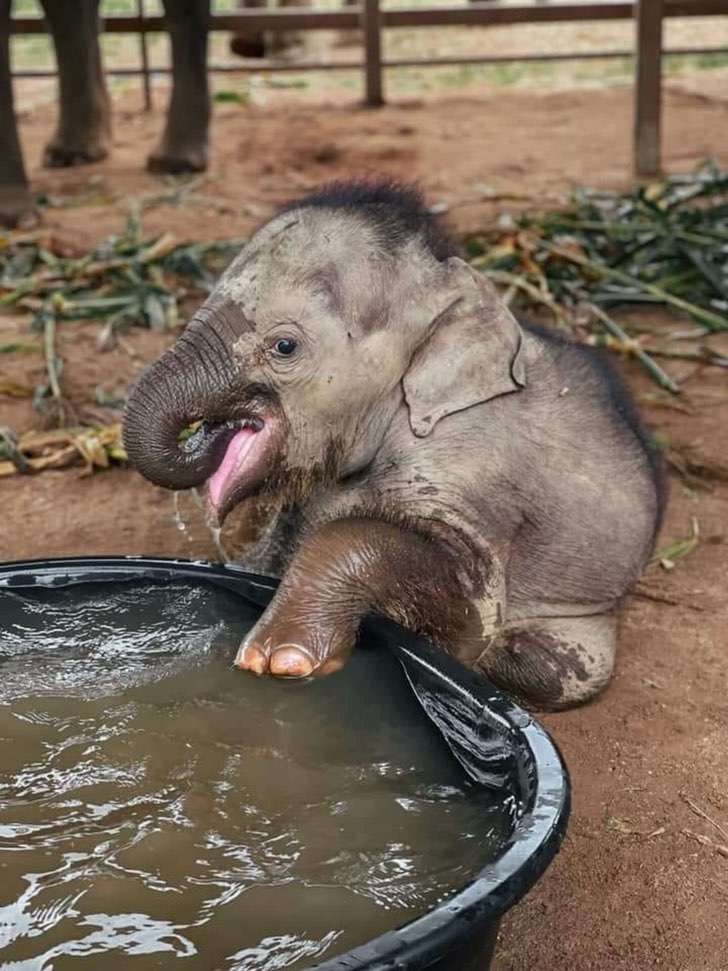 Unfortunately, the park site reported since she gave birth she has been chained to a kennel alongside Chaba. The Save Elephant team acted quickly and rescued them, letting them live in the elephant park. "We decided that it was safer for them to walk to our sanctuary. After two hours of walking, they arrived at ENP and were greeted with an elephant cake, "said Emmerson.
Below you can see the video where the little baby elephant is given a bath after he was rescued:
Share with your friends and family this beautiful video where you see the baby elephant enjoying a relaxing bath.