Friendship with animals, apart from being a beautiful way of getting closer to nature, awakens our sensitivity and shows us that we humans still have a lot to learn.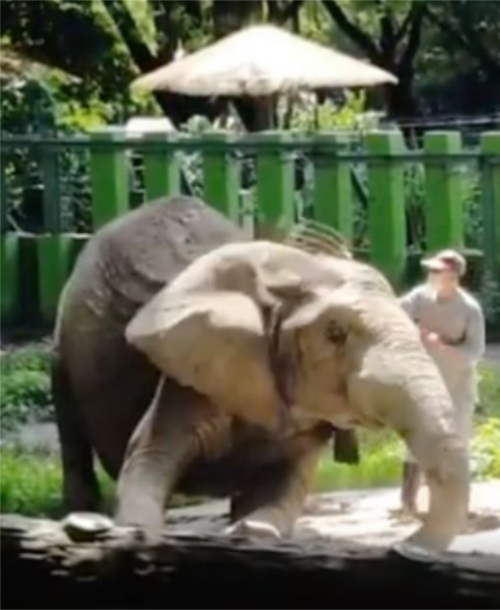 Ali is a lovable 46-year-old elephant who lived up to 2 years ago with Cheung, his keeper, a 64-year-old man who raised him since he was 5 years old at the Shoushan Zoo in Kaohsiung, Taiwan. And he stole the hearts of thousands of people with his adorable reaction to seeing his favorite person again.
The animals accept us and love us with our defects and virtues. Whatever happens, they are faithful, loyal, grateful, they do not approach us out of interest or put us aside when a bad streak leaves us without a penny in our pocket. Their company and their love is unconditional, that's why they don't walk away, even if we fail them. And Ali is an example of this.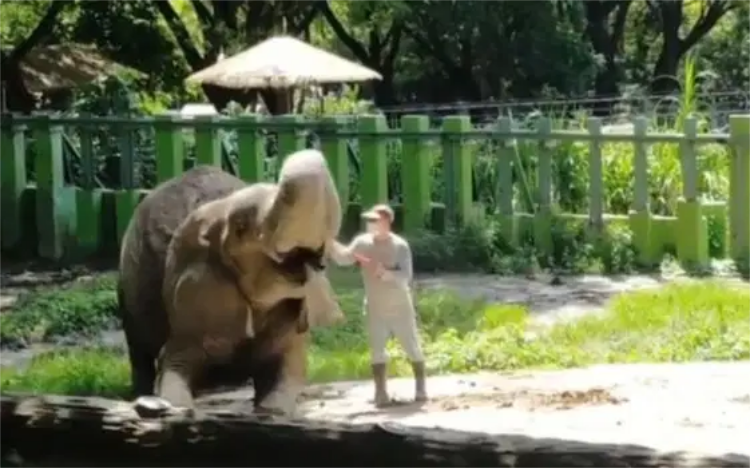 In the images, you can see when he sees his father and immediately jumps excitedly without hiding his happiness, while the equally sweet 60-year-old caresses and scratches him affectionately. She sprays him with a hose to bathe him, which Ali seems to love, who smiles knowing that he is close to the being he loves the most in the world.
And it is that it does not matter if they are free or in captivity, animals, like human beings, manage to establish bonds of friendship and affection so deep that they can last a lifetime.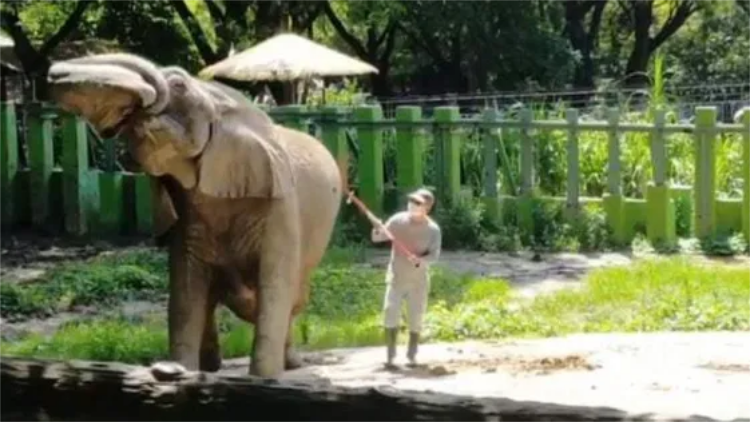 Cheung was the first living being that Ali interacted with, and as the days went by they grew closer and closer. This tireless lover of animals, through lavished love left an indelible mark on the soul of the animal.
However, when it came time to retire, Cheung had to part ways with Ali, after a lifetime of caring for animals that began in 1979 and ended two years ago, in 2018.
That is why, upon seeing its human father again, the elephant was moved in that way, moving its long trunk to one side and the other.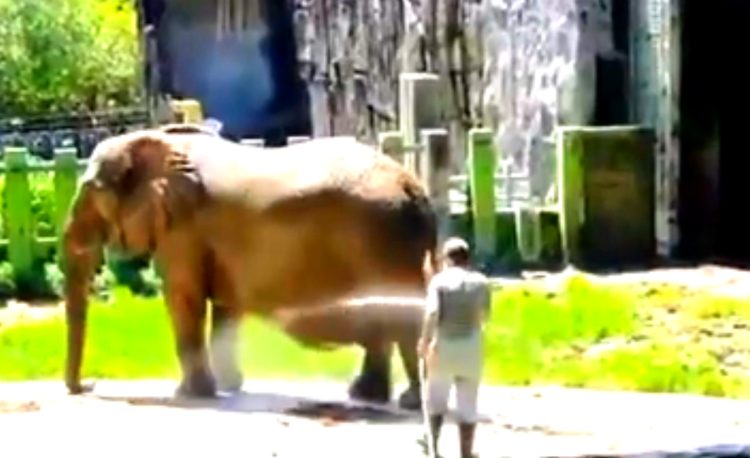 Naturally, the images of this beautiful reunion went viral in minutes, with tens of thousands of people sharing and joyfully celebrating the friendship between this majestic animal and its favorite keeper.
"It is beautiful to see these old friends together again after such a long time," reads a comment to the video.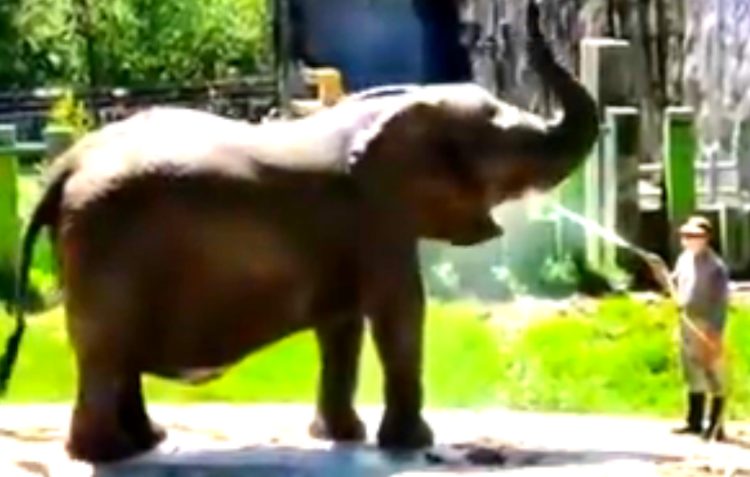 Each person is attracted to the animal with which he unconsciously identifies. Affinity with them is innate; no one can force himself to love an elephant, dog, cat, parrot, fish, morrocoy or snake. That feeling is spontaneous and reciprocal.
"Scenes like these show that animals are as deep, intelligent and capable of making close friends as we are," commented another netizen.
Hopefully, these two great friends have the opportunity to meet again in the future and continue to enjoy each other's company.
Share this beautiful story of friendship with your loved ones, and if you have a pet, no matter its species, talk to it, listen to it, caress it and take care of it, and you will see that you will never feel misunderstood and alone again.