A crocodile dad had the most amazing gesture with hundreds of his young, making him by far considered "father of the year." Thus demonstrating that a loving and unconditional father would do anything to protect his children, something that is not only limited to humans, animals are also extremely protective of their young.
Alligator dad carried his young on his back to protect them.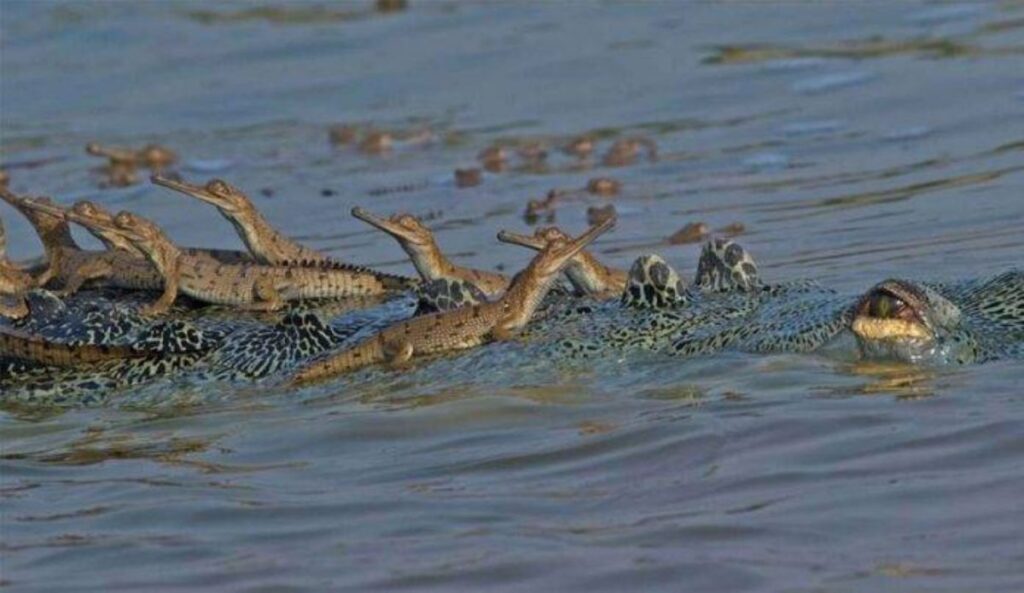 The incredible scene was captured by Dhritiman Mukherjee, a passionate photographer of the animal kingdom who traveled to the Chambal Gharial National Wildlife Sanctuary, located in India, hoping to see a unique and endangered crocodile.
He was far from imagining that he would find an emotional scene that would end up going around the world.
The gharial crocodile is in danger of extinction.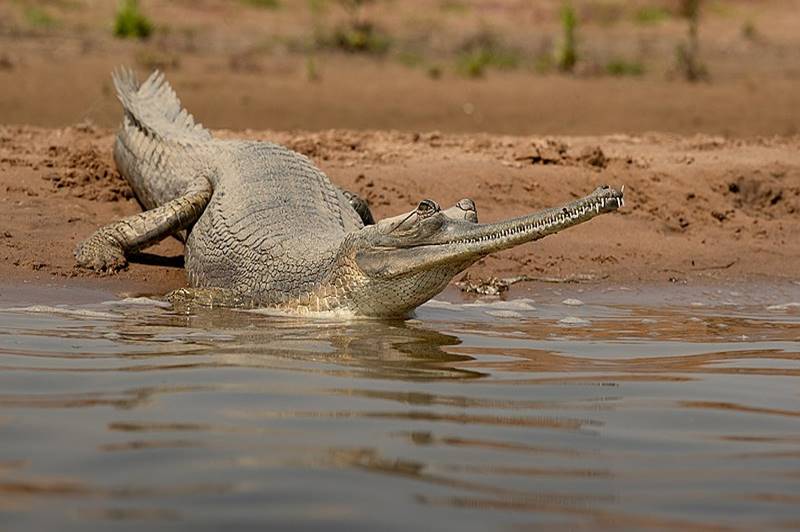 It is about a gharial reptile that was captured playing an incredible role as a father. This crocodile has physical characteristics that make it unique; The length of its snout and its incredible ability to fish attract the attention of all reptile lovers.
The artist in the photograph captured the emotional scene in order to document a little about this magnificent animal's life. Through his networks he wrote:
"No, it is not algae that covers the crocodile, it is actually a lot of young crocodiles that are riding on Daddy's back."
A loving father will do anything to protect what he loves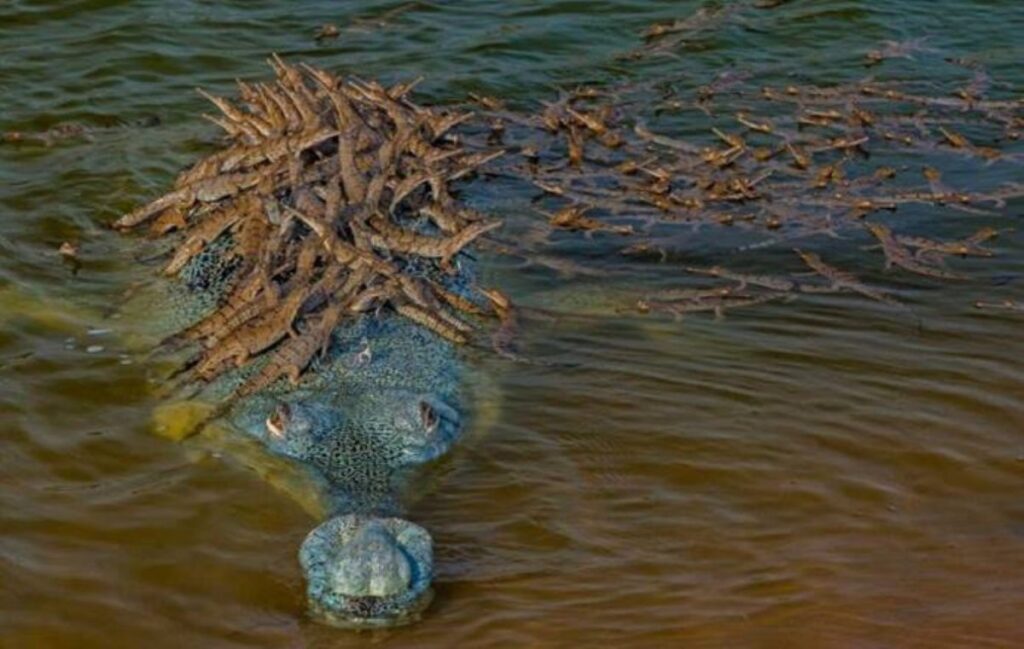 Dhritinman points out that while most crocodiles carry their young in their mouths, the unusual shape of the gharial's snout makes this impossible.
For this reason, the young have to hold on to the head and back of their father to be able to cross the river safely, in addition this creates a special connection and protection.
"Usually a male mates with eight or nine females, so he protects the babies from all the females he mates with," Dhritiman said.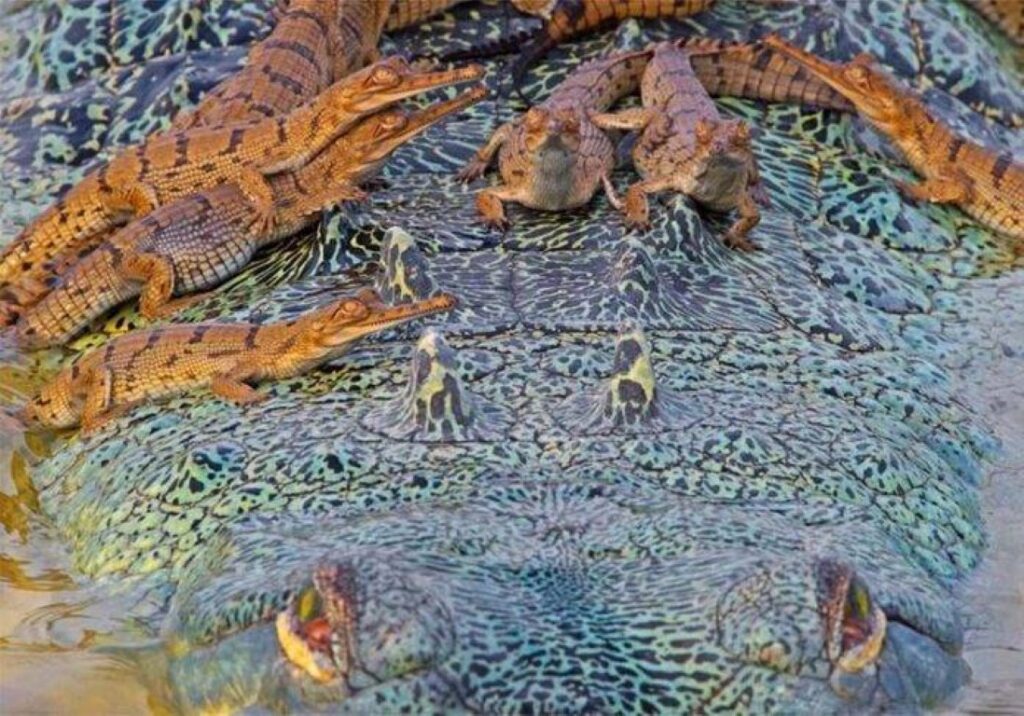 The man spent almost a week observing the gharial father taking care of his offspring, the painstaking crocodile did everything he could to make sure his young survived, although it was not an easy task to protect hundreds of his babies.
Like any good father, he did not rest until he assured them of their well-being. During those days, the shoulder noticed that this space is very protective and they are willing to act if they feel threatened or that one of their young is at risk. In this regard, he commented:
"I found that he was super protective and aggressive if someone approached them. The male always stays close to the babies for 24 hours. Sometimes babies lie on their father's back ".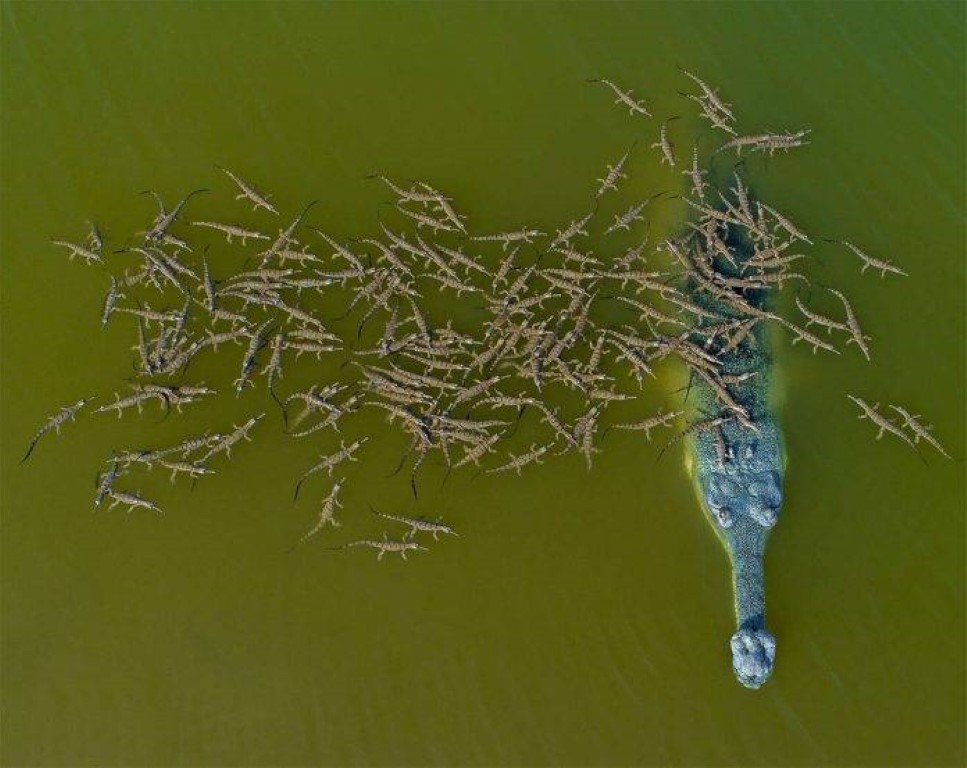 Dhritiman's majestic photographs have moved conservationists, activists and animal lovers who are willing to do everything possible to ensure their existence on our planet.
Unfortunately, this species is on the red list of animals at risk of disappearing, the loss of river habitat due to dams and the attack of different animals, has considerably affected the number of gharials from 20,000 in South Asia to less than 1,000 adults, only three-quarters of these are in the Uttar Pradesh shrine.
Protecting this and other species is everyone's responsibility.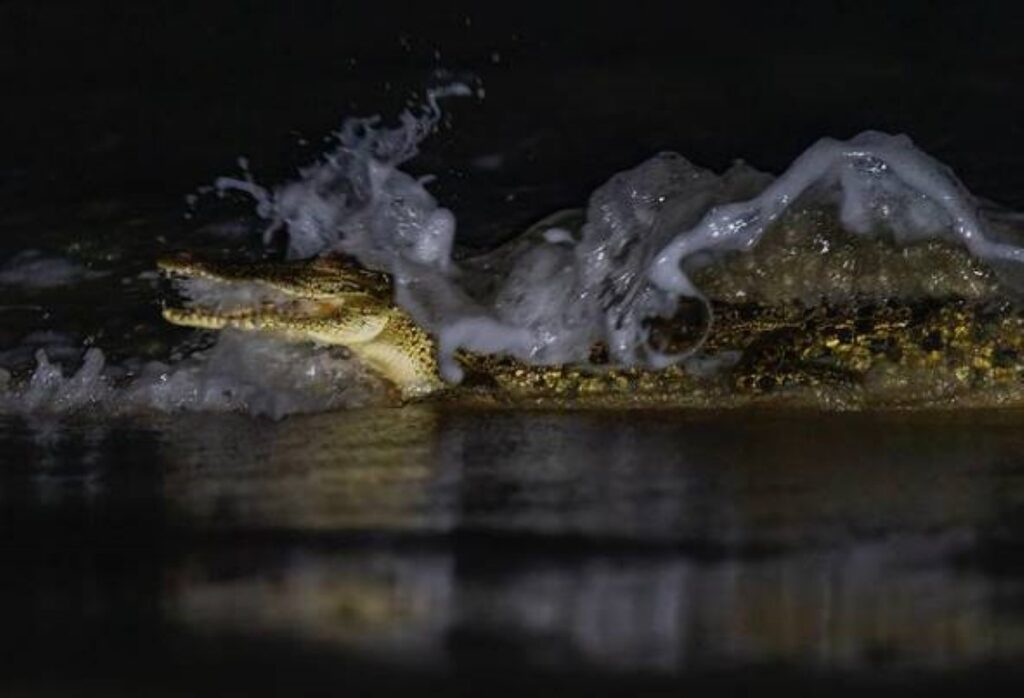 Although it is not an easy job, many people have shown interest in protecting the gharial crocodile after seeing the photographer's images.
"With the help of my images, I can connect a large number of people emotionally and scientifically with the natural world. I realized that photography can be a great tool for raising awareness, a great tool for conservation, "said Dhritiman.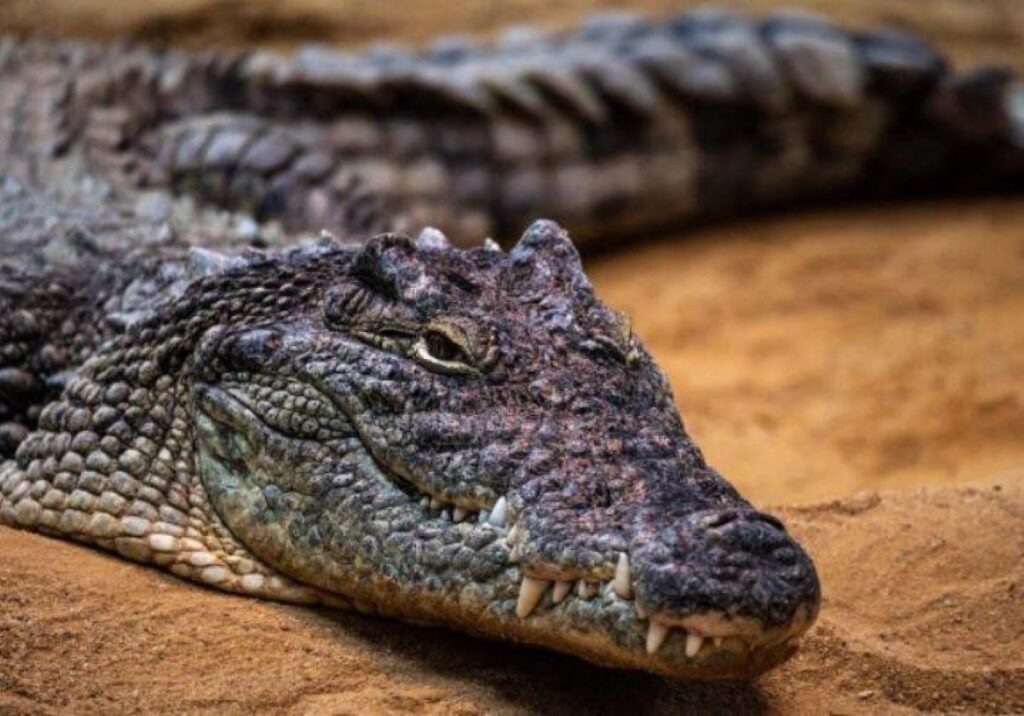 We hope that this crocodile father and the entire species receive the help they deserve and manage to get out of the red alert they are in.
Protecting this and all species is up to us. Let's not forget that a global problem can only be solved with actions that involve the whole of society. Let's take care of our ecosystem!