Although it is increasingly common for owners to be allowed to take their dogs everywhere, that does not always happen or in all countries.
On the contrary, it is rare that most restaurants, entertainment venues and means of transport are truly totally "pet-friendly", but animal lovers and activists will not cease their fight for kinder laws. with the sweetest of the house.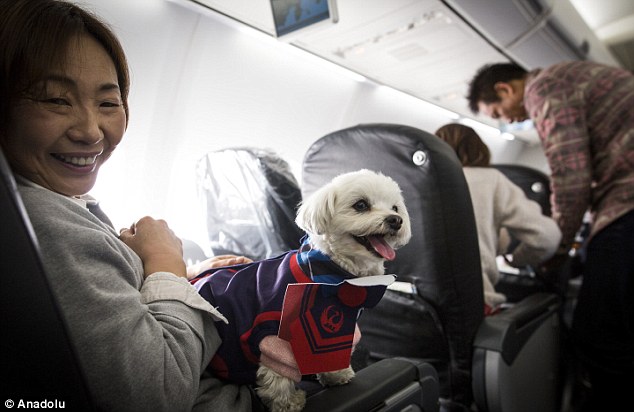 However, something that could be a nightmare is traveling with our pets by plane, you have to get away from them and you cannot know how they are feeling during the trip. Without a doubt, it is an experience that can be very stressful.
But the good news is that there are already some companies that allow you to travel with your pet. And this can mean the beginning of a new method of travel, and set a precedent to finally achieve a change of mentality in societies. It is time for animal rights to be recognized!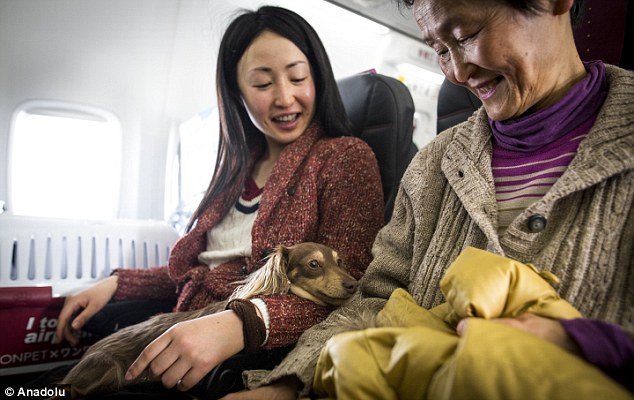 The Japanese airline "Japan Airlines" is one of these companies, which allowed a special flight in which the owners could travel with their pets in the main cabin.
It was a trip aboard a Boeing 737, as part of a special three-day national tour.
The price is approximately 1,200 euros (¥ 150,000) and the tour also includes hotel and rental vehicles that allow pets to travel with their owners without any problem.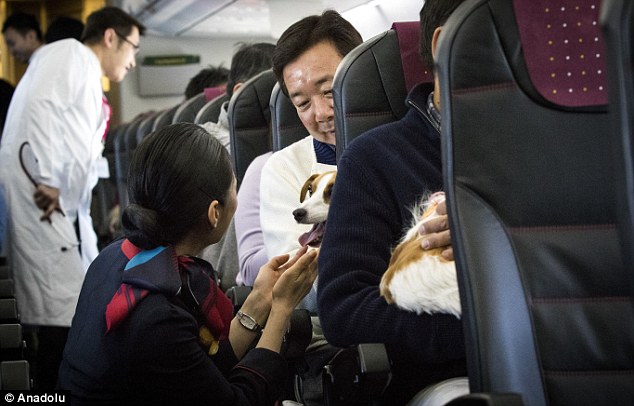 Pets usually travel in cargo compartments, as if it were one more piece of luggage. But the so-called "wan wan jet" allowed passengers and their dogs to travel together in the cabin on a charter flight.
This first flight left from Narita airport (near Tokyo) to Kagoshima prefecture (southwest of Japan), being a domestic flight that carried 60 people and 30 pets, with a duration of 2 hours and approximately 1,400 kilometers of travel.
The puppies couldn't be more happy and calm knowing that they would not separate them from their humans.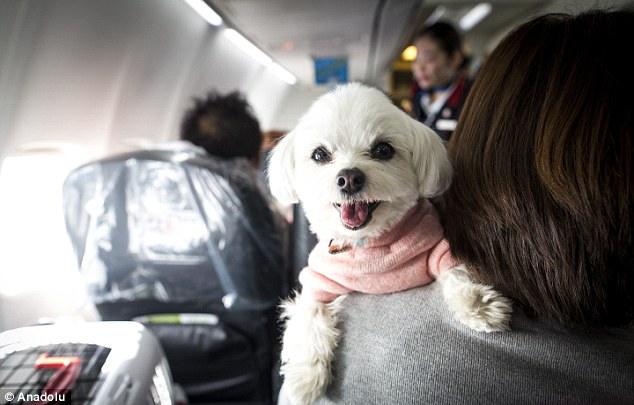 Toshihiko Kai, 41, a company employee, was one of the passengers on this flight along with his 4-year-old miniature dachshund. On his experience he commented:
"It was very difficult for me to register my dog ​​as luggage at the airport counters, as he always barks."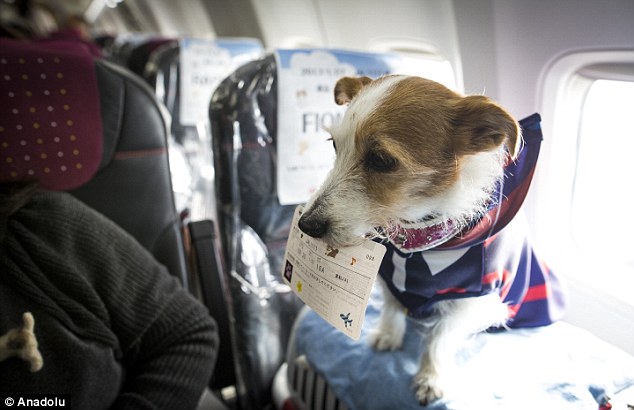 When the flight was opened for sale, it only took an hour to have all its seats reserved, with 60 people and 30 dogs on board.
The Japan Pet Products Manufacturers Association (JPFA) indicates in its last count carried out in 2009 that 18% of Japanese households own a pet. That equates to about 12.3 million dogs, a far greater number than children in the country.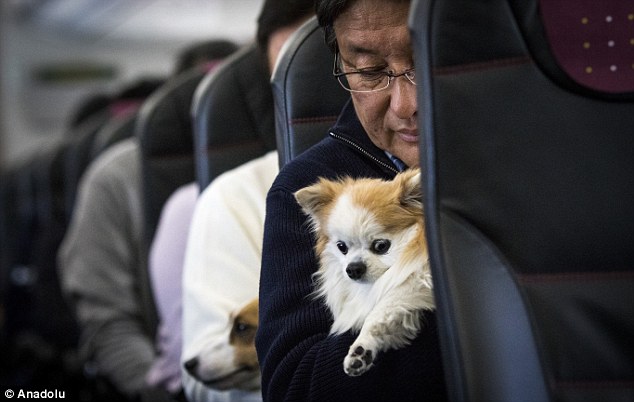 The demand was such that all the tickets were sold in just two days. There was a vet on this flight and the pets traveled in cages that were attached to the window seats.
"Air travel with pets will lead to the opening of new markets for domestic flights," said an official.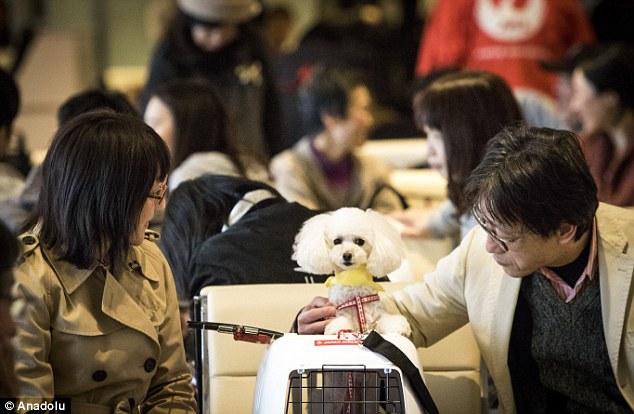 This would not be the first time that a similar service is provided in Japan, since last year in May the airline "All Nippon Airways" made a flight with 87 passengers and 44 pets at a cost of approximately 1,800 euros for two people and one mascot.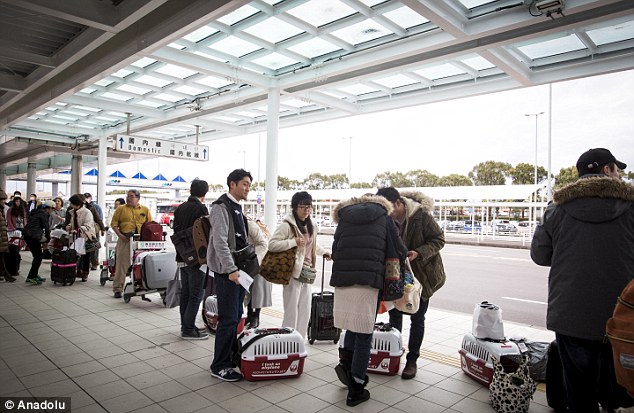 Without a doubt, both owners and pets benefit from these types of initiatives taken by the airlines.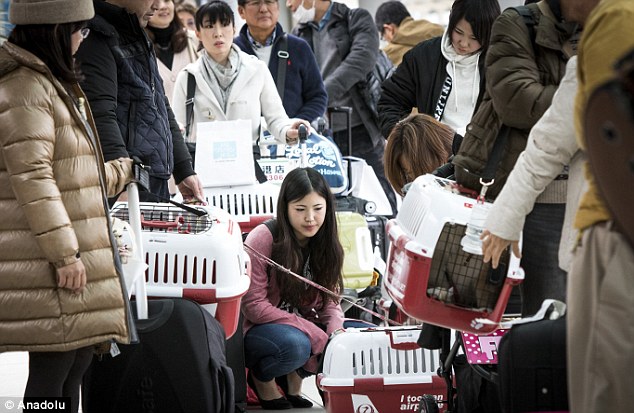 "Our pets travel much more comfortable and closer to us, thus reducing the stress and anxiety of traveling with pets on a regular basis," commented another grateful owner.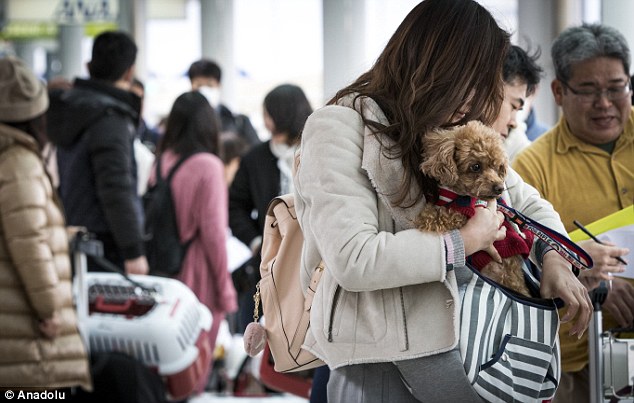 In this video you can learn more details about this great news that restores our faith in humanity:
This would be the dream come true for so many dog ​​owners, our four-legged children do not have to be relegated and they must have their space. Are they not behaving much better than other children or even adults?