This elderly kitten who was rescued along with 9 other felines, he has stolen people's hearts because he looks like a bunny.
Most rescued animals bring their own history with them or are usually differentiated by some curious fact or physical peculiarity, and although this rescued elderly cat has a somewhat confusing history, people who know him fall in love with his adorable appearance.
Peanut is a cat who arrived at an animal shelter accompanied by nine other cats, after his owner passed away and they were left homeless. From the time he arrived it was evident that Peanut is a little different, not only is he partially blind and deaf, but his physical appearance makes him look like a bunny.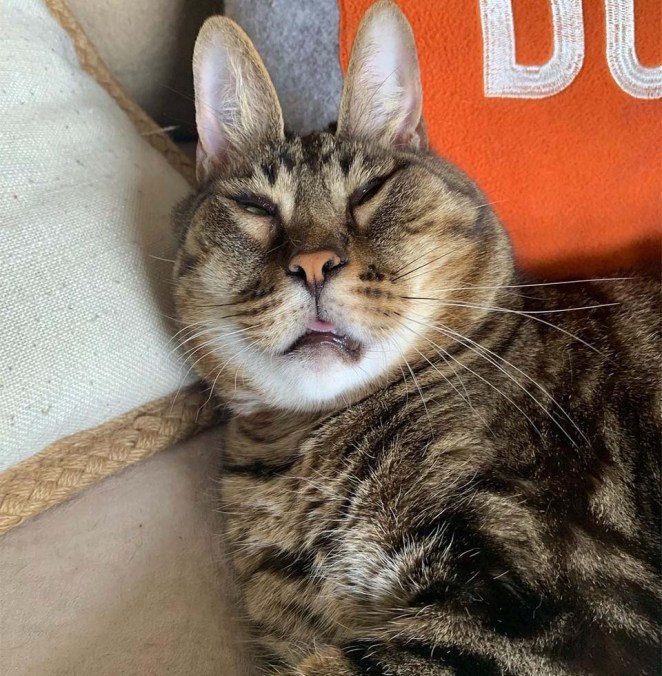 Share
Peanut is not the same as the other cats, but it is not known if she was born that way, or maybe something happened to her in her past.
The particular shape of his face and the position of his ears make him compare to a bunny. Despite his different physical characteristics, Peanut is absolutely adorable and it didn't take long for someone to totally fall in love with him.
Sydney Benham, Peanut's mother, commented to The Dodo:
"When I saw it, I knew I couldn't leave it there."
After greeting Peanut and hearing his story, Sydney knew he was the perfect pet for her, and in September 2020 she adopted him. Shelter staff told the woman that Peanut was about 8 years old, but despite her age, she was very happy.
When he arrived at his new home, the sweet elderly cat did not take long to adjust and quickly showed his pleasant personality.
"It is difficult to describe his personality, but he is unique, he is simply affectionate, kind, he loves to play with his fingers and bite his toes."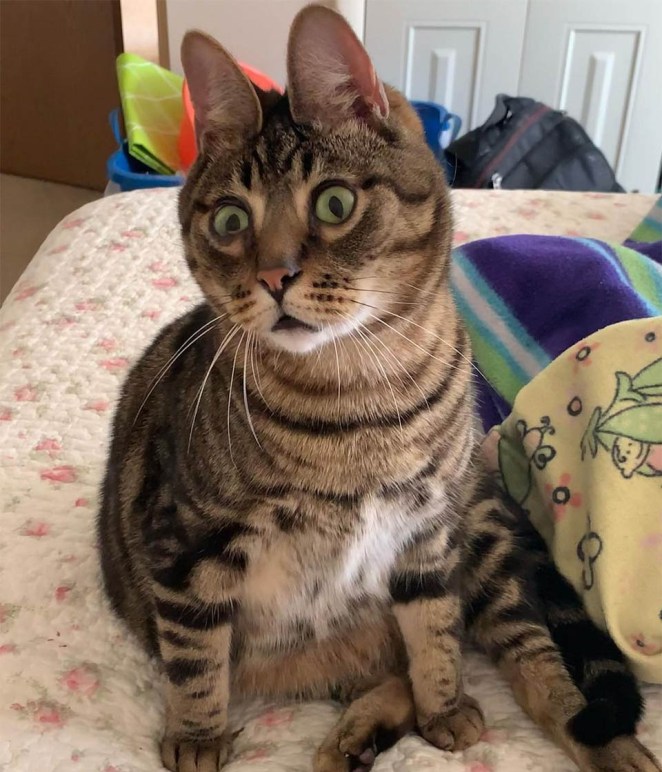 Share
His caregiver says Peanut is smarter than he appears to be, usually doing things that he knows will bother or ignore him.
«His disabilities are not stopping him in any way! It does not have limits!".
The funny thing is that when a person meets the sweet Peanut, they cannot help but fall in love with her adorable and friendly bunny face.
People generally fall in love with him when they see him. How not to do it?! He's such a sweet boy.
He may have a lot of physical differences, but that makes Peanut special, and his family definitely accepts him with all his quirks and antics.
It's very difficult to know everything Peanut has been through in her life, but more importantly, she now has a forever loving home. He enjoys his life in the company of his family, and will continue to show off his sweet and adorable physical appearance.