Two police officers calmly patrolled the streets of Los Angeles, California (United States). They saw an adorable puppy that was abandoned along Hobart Boulevard.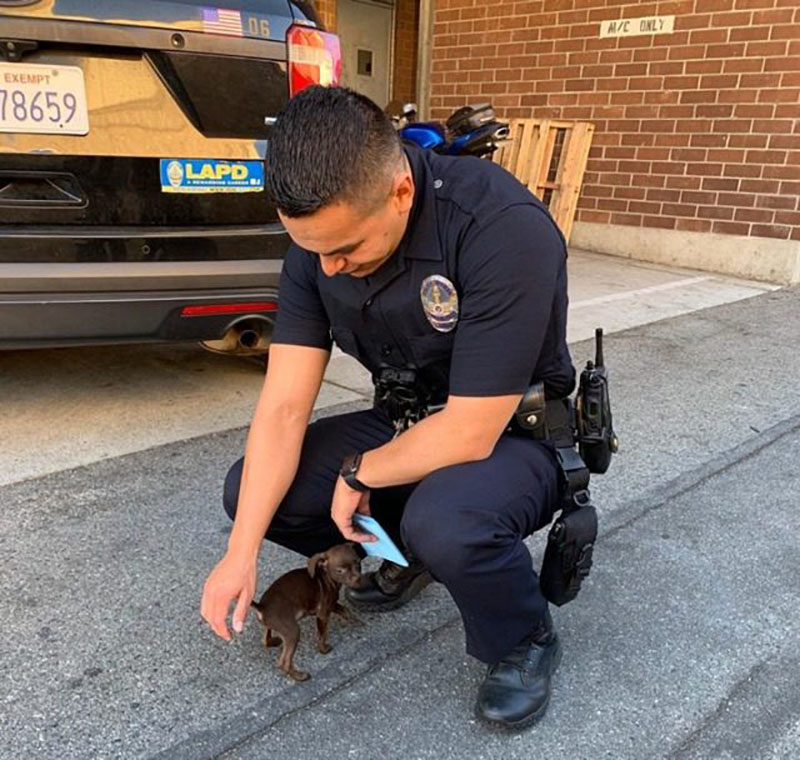 The little one tripped over the walls, he was very disoriented and did not know what to do. As soon as the puppy saw the two policemen, he somehow thought that they could help him and ran after them until he caught up with them. When the Los Angeles police officers noticed the little boy being chased, they knew they had to help and rescue the little animal. The dog was clearly desperate to find someone to protect, love and help him, he is too young to take care of himself.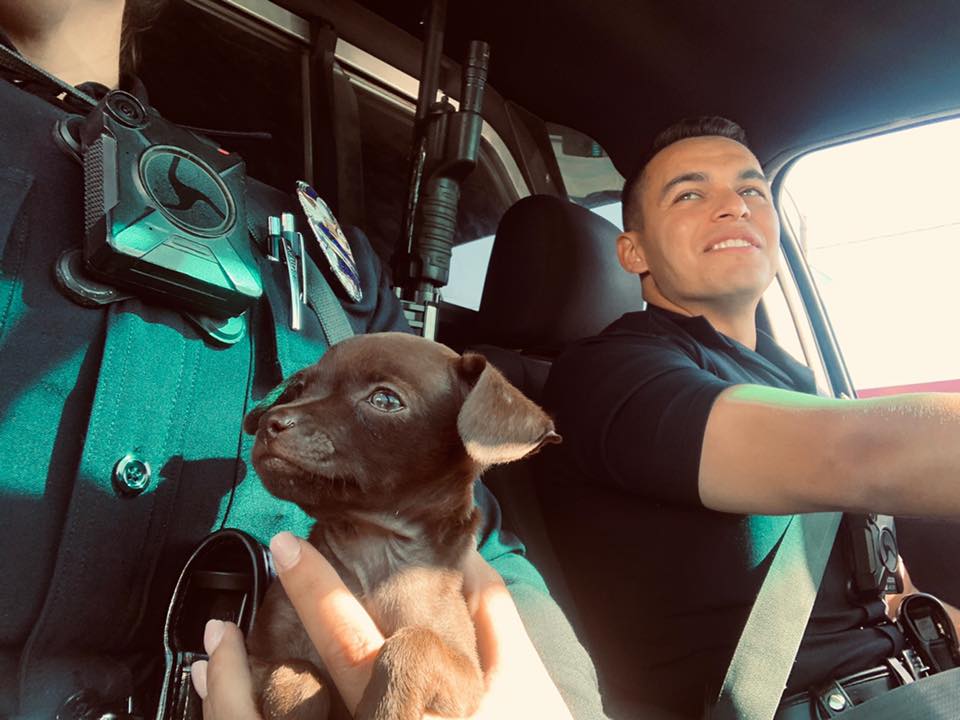 The little dog quickly approached Officer Mercado, with his little eyes hopeful to find help, he picked it up and took it on his patrol. Officer Mercado and Officer Tavera decided to take the puppy to the station, to present him to the LAPD Hollywood Division staff. During the trip to the station, the puppy seemed to be very grateful to the policemen, as he could not stop looking with great admiration at his rescuers. Officers named it "Hobart," after the street where they found it.
The little puppy was very happy and impressed with his heroes. Hobart eventually made it to the station and was introduced to all police personnel. Everyone was excited to meet the adorable little dog. There was such a sensation that the adorable puppy caused, that they decided to give him an honorary degree to be trained as a K-9 officer. LAPD Hollywood Division posted on their Facebook account: "New member of our K-9 unit. 'Hobart' welcome to the LAPD. '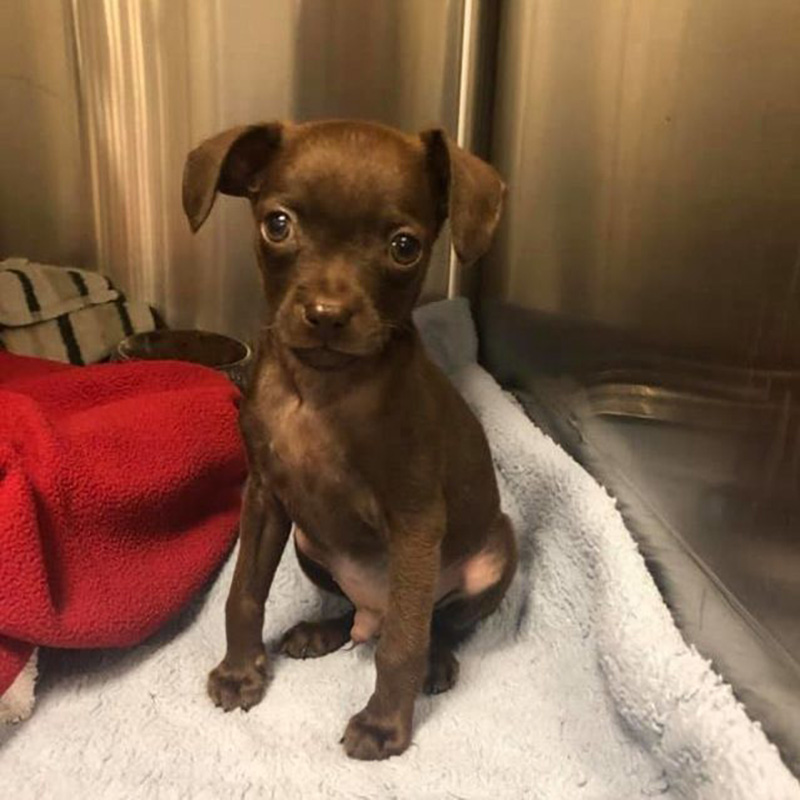 Hobart wanted all the attention he got at the station. But he focused his attention and admiration on his personal hero, Officer Mercado. Whoever noticed how the little Hobart puppy was very grateful to him, and a special bond was being created between them. Luckily for Hobart, Officer Mercado, in a touching gesture, decided to make him the happiest dog in the world and adopted him. LAPD Hollywood Division said in another Facebook post: "Many of you have been wondering what Hobart is up to these days. They will be happy to know that the official Mercado has adopted it. "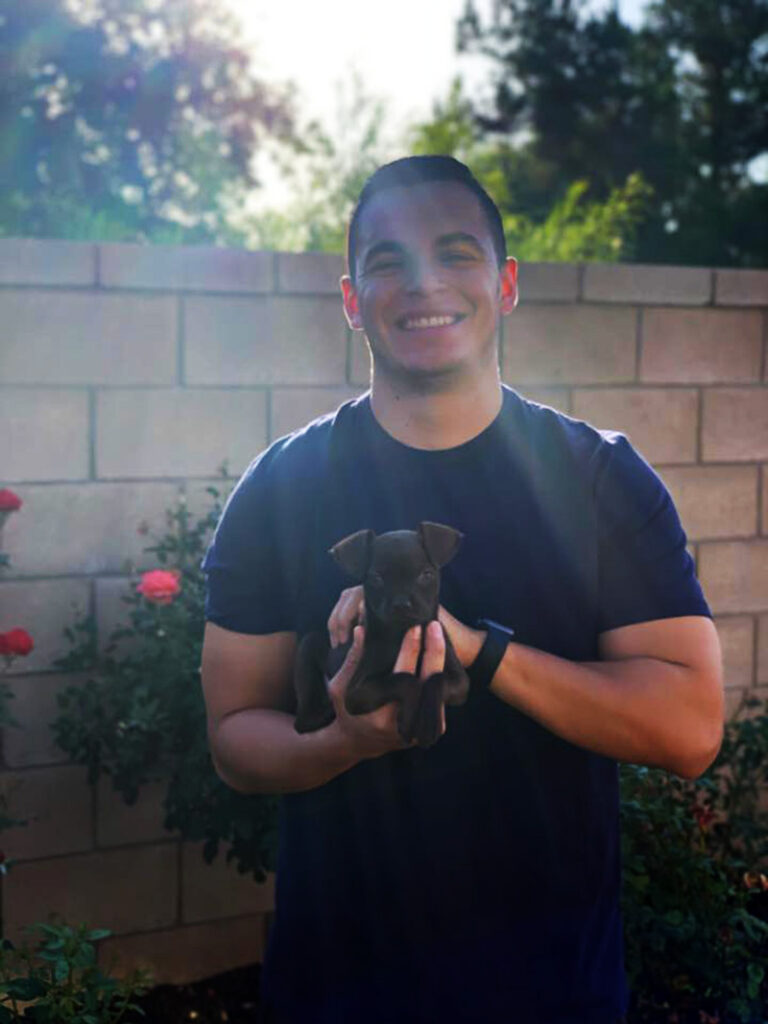 The bad days of the puppy's short life seem to be over. Now he is getting used to being a beloved dog in his new home. Little Hobart is happy to live and share with his own personal hero, finally having the loving home he always wanted and deserved. Hobart is still very young, so he is not yet ready to be trained as K-9. For now, he will only have to enjoy having adventures with his father.
Below we will share the story they shared on the Los Angeles police Twitter and has touched the hearts of all their followers:
Newest member of our K-9 unit 😉Officers Mercado & Tavera found a puppy while on patrol near Hobart Blvd, they took him back to the station and have officially renamed him, "Hobart" Welcome to LAPD Hobart! pic.twitter.com/rWqP8WsRnx

— LAPD Hollywood Division (@LAPDHollywood) October 5, 2019
Share this adorable story with your friends and family.