Rescue stories always fill us with emotion and, although not all have a happy ending, they inspire and motivate us to continue helping. One of them stars the beautiful Victoria, who after receiving a little care and love has shown a surprising recovery.
Victoria was left by her former owners on a street in Monterrey, Mexico.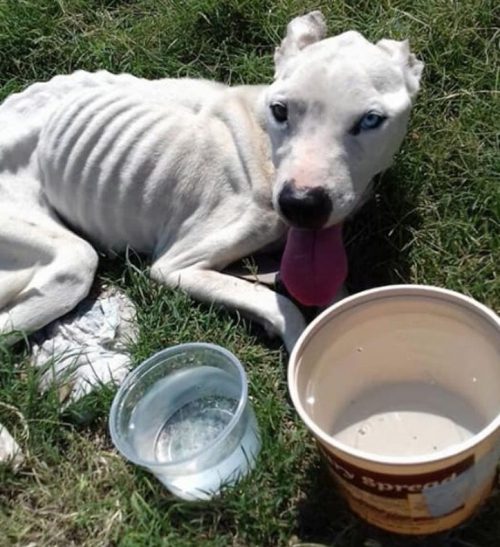 Near the area where the little furry was left lived a young man with a big heart, his name: Israel Iñaki. He is a teenager, but at his young age, he taught his entire community a lesson when he got out of his transport to help the dog that he saw dying on the ground.
"I was coming from school, in fish tank 340, I looked to my right side and there was this little dog, all malnourished, without strength. I quickly got off the bus and ran home for food, water and gloves, "Israel wrote in a Facebook post.
Applause for this young man!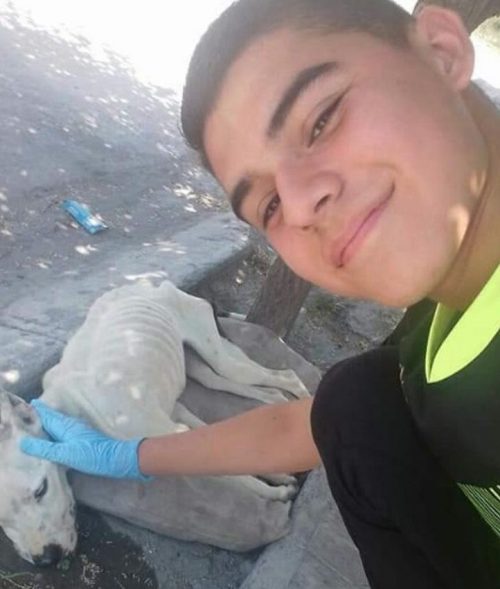 Although she did not have permission from his parents to bring any more pets home, Israel decided to take her with him.
"As soon as I took a good look at her, my heart was broken, I couldn't believe how the person who abandoned her could leave her here, in this bad state. They told me that they had abandoned her at night, totally many people know how I am with the dogs, they are the best for me, but the dog was alone too long, no one gave her water or food, "he continued in his post.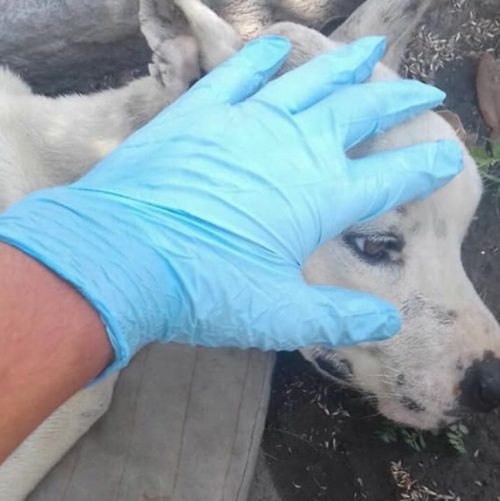 The young man was outraged and rightly so, other neighbors had seen the dog and no one could rescue her. But Israel passed through there and now the story is different.
"Thank God that I passed by and was able to' rescue 'this beautiful living being, hopefully, this publication together with the photos will embarrass that person who abandoned her," he added.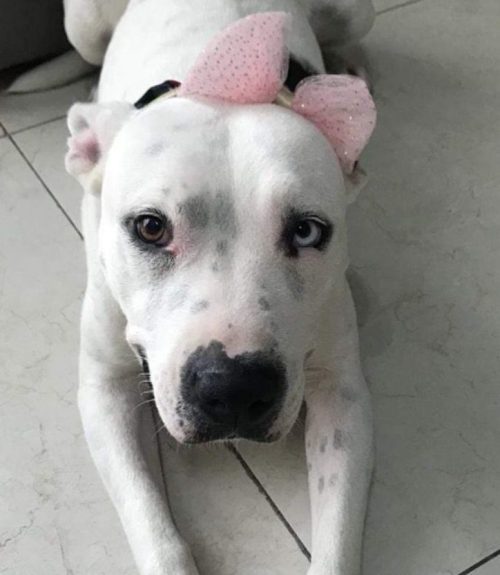 A little over six months after the boy rescued Victoria, he decided to call her that because of the courage she showed in her recovery.
At first the hairy girl seemed to not have long to live, her ribs were completely marked and her mood was discouraging. However, the love of the family was vital for her to move forward.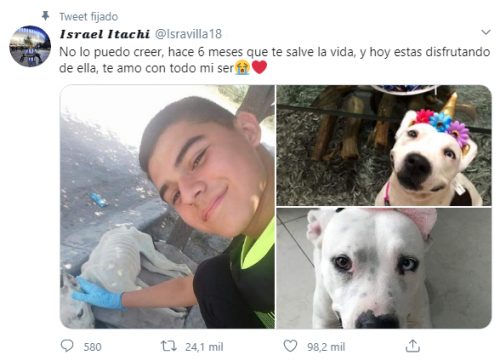 Now Victoria put aside the inclement heat of the asphalt and the loneliness to get used to the shelter and company of responsible owners who offer her love and protection. Her story reached the networks thanks to Israel itself who decided to share it.
"I can't believe it, 6 months ago I saved your life, and today you are enjoying it, I love you with all my being," Israel commented in another post on his Twitter account.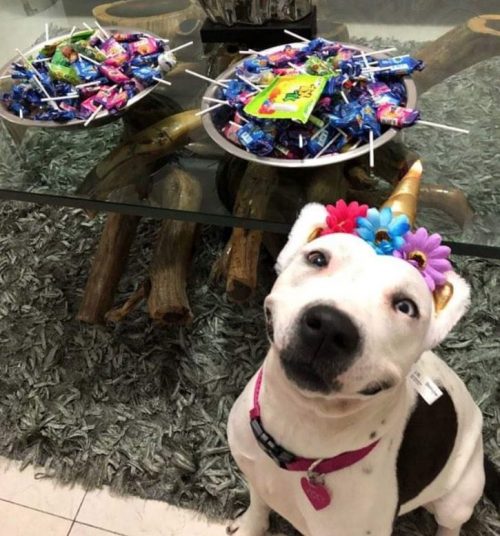 In the images of this latest publication, the young man also shared photographs of how beautiful Victoria looks today. Her skeletal body and her sadness were left behind, now she is a healthy, stout hairy that also sports a beautiful smile.
Bravo for those beings of light who are dedicated to saving the lives of the most defenseless, share this story and send your blessings to Israel and Victoria.