Imagine for a moment that you are a dog, lost in a vast unknown city. You walk the streets in search of leftovers, shelter, a friendly face… Little by little you will overcome some of your fears. You find some bone that helps you regain strength and where to sleep safely at night.
The life of a stray dog can be very hard and bleak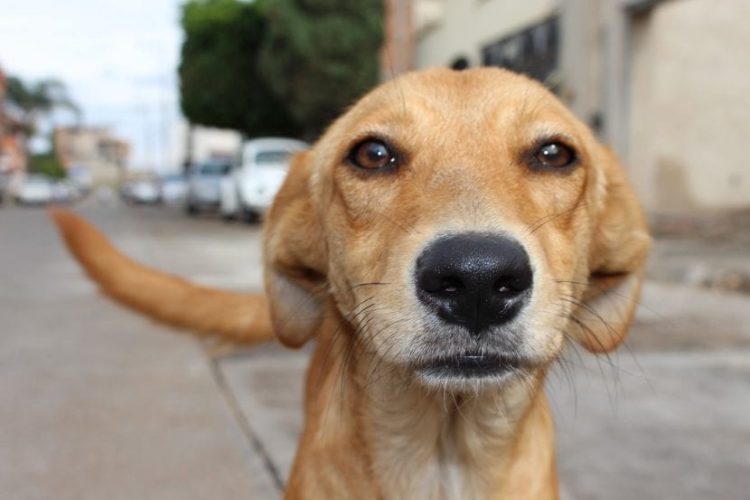 The streets, once strange, are already known territory. One by one you make each corner yours. You find friends, enemies, and at some point even a home. But, in order to survive you had to overcome great difficulties, humiliations, injustices…
This is the story of a cute puppy that was found in the streets of San Miguel de Tucumán, in northern Argentina.
This is how dozens of furry ones roam the streets of San Miguel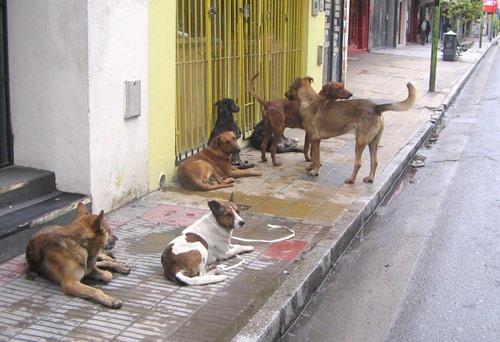 Our tender and cunning protagonist is a furry man who, like so many others in his situation, had to perform miracles to find food in the streets.
Fortunately, after so many hardships, a family took him in and he will no longer have to go through the same.
Need and hunger forced him to learn an adorable trick to beg for food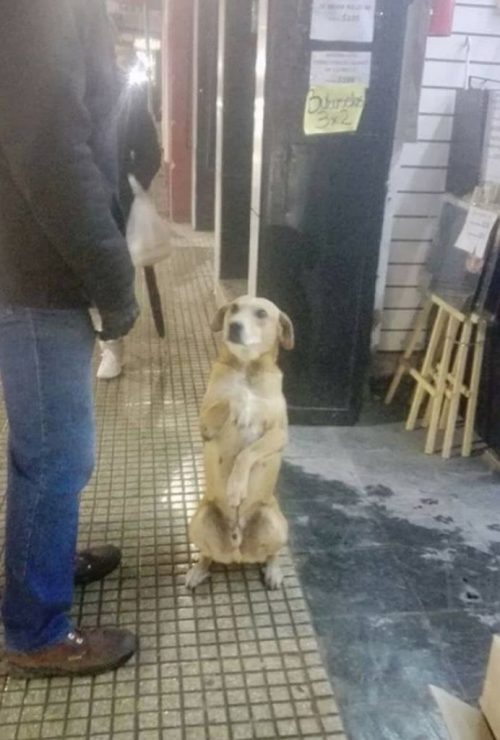 The little animal sits on its hind legs like a gentleman in front of passers-by, and extends its front legs politely asking to be fed.
In other words "give the paw". Definitely, it is not easy for a dog in a street situation to manage on his own, and boy, this long-eared dog knows it.
Thanks to his strategy, he won the hearts of all the residents of the area, who did not hesitate to please the little animal with all kinds of trinkets and delicacies.
However, despite having stolen the attention of so many, the poor thing was still alone, and without a family that would give him the opportunity for a better life.
So much effort to look adorable, and it was all in vain.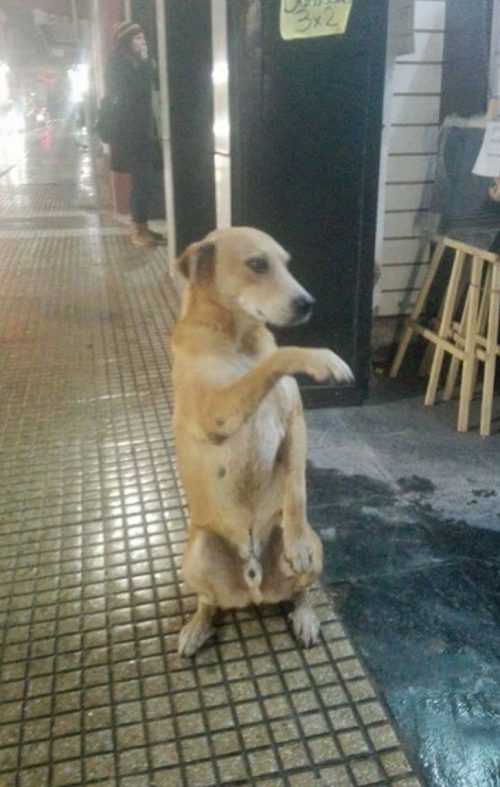 "Friends this is very sad! This little dog sits up, raises both of his paws up, and shakes your hand! I guess he learned this so he could survive on the streets and get food. It is very cute and sad at the same time, would anyone like to adopt this little friend? ", Wrote an association dedicated to the rescue and defense of animals.
The case dates from two years ago, and by the time it was released it became very popular among users of social networks, who were very identified and interested in the grace and intelligence of the animal to procure daily sustenance.
And it is that, also for non-human animals, necessity is the mother of inventiveness.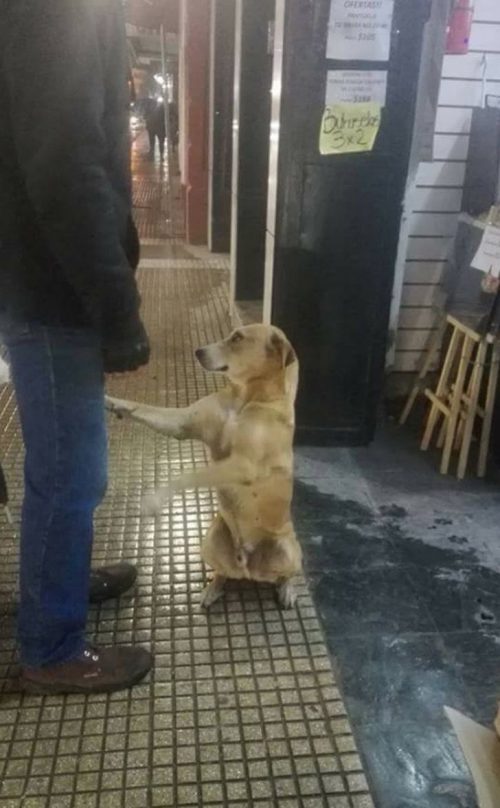 Thanks to this, and to the fame gained on the Internet, a group of people dedicated to the rescue and preservation of stray animals learned about the canine and immediately lent themselves to help him.
After that, fortunately the cute little dog got the home full of affection that he deserved so much.
"You already have a home, thank you all for spreading it," reported this same account on social networks.
The experience that we proposed to you at the beginning of this story, of getting into the skin and body of a dog, will surely serve to foster empathy towards dogs and perhaps serve so that one or another of us ends up considering adopting, don't you It seems?
Hopefully we all really put ourselves on the legs of a little street, and see if we would like to go hungry, cold, loneliness, ingratitude, illness and contempt. They are the most innocent and light-filled beings, and they don't deserve to go through something like that.
We are glad to hear about this grand finale, at least it is one less puppy battling in the streets to survive.