The life of a little furry on the streets is not easy at all. Fortunately, there are those who are lucky enough to become community dogs and are protected by various residents of the area.
"It never hurts to give them food, a little water and a caress. They also deserve affection, "said a netizen.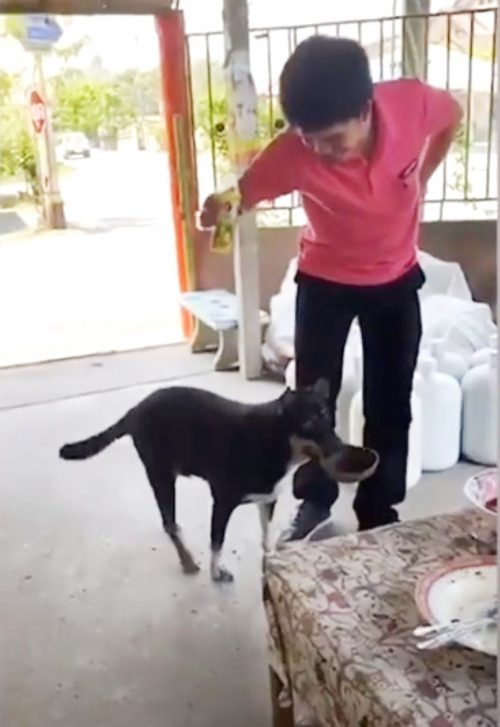 They may not have a home and a family; but they receive medical attention, are sterilized and have several plates of food a day. They are popular and loved dogs by all.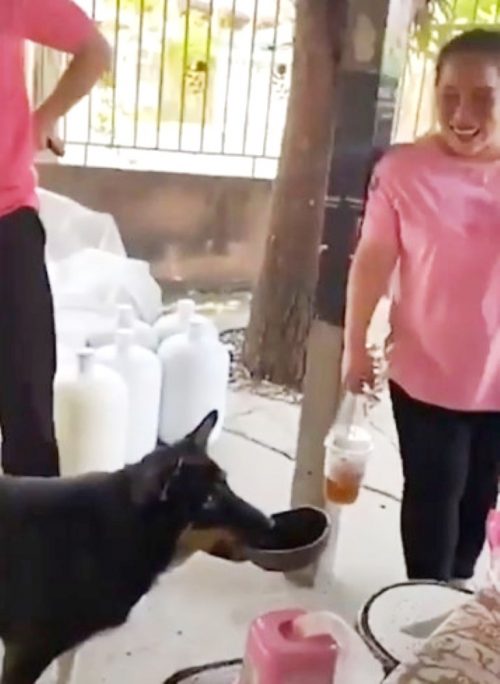 This is the case of a furry in Thailand who stole everyone's hearts on the networks. The black dog with brown spots has become a VIP customer of the local restaurant.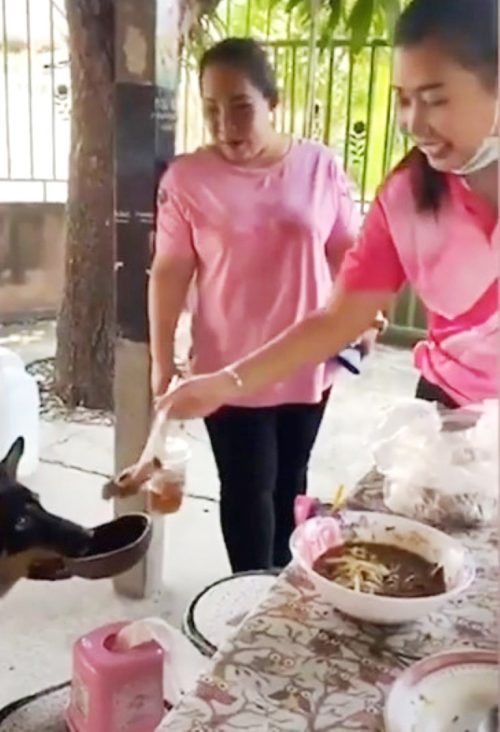 He goes every day to order food and the best of all is that he is prepared with his own plate to be served there.
In the video, you can see the funny moment when the puppy enters with great confidence and approaches the cook.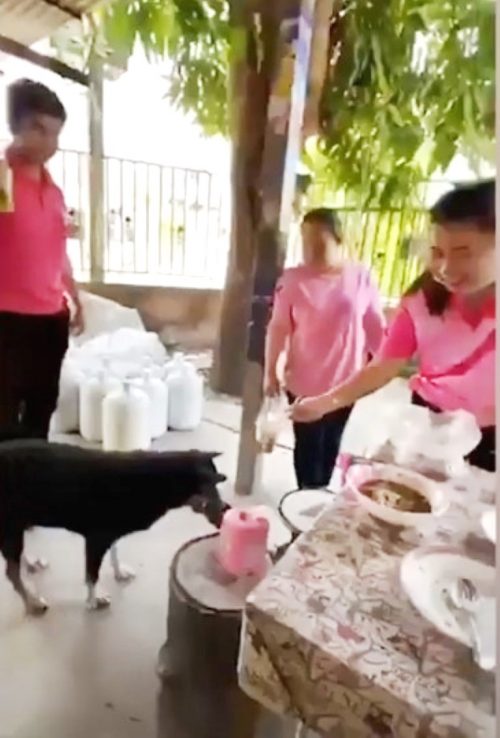 As if he had already paid in advance, the puppy brought his plate closer in a clear sign that he wanted his well-deserved food.
The woman could not resist and after giving a laugh she served him some soup.
"What a smart dog! It is too beautiful ", commented a user in the networks.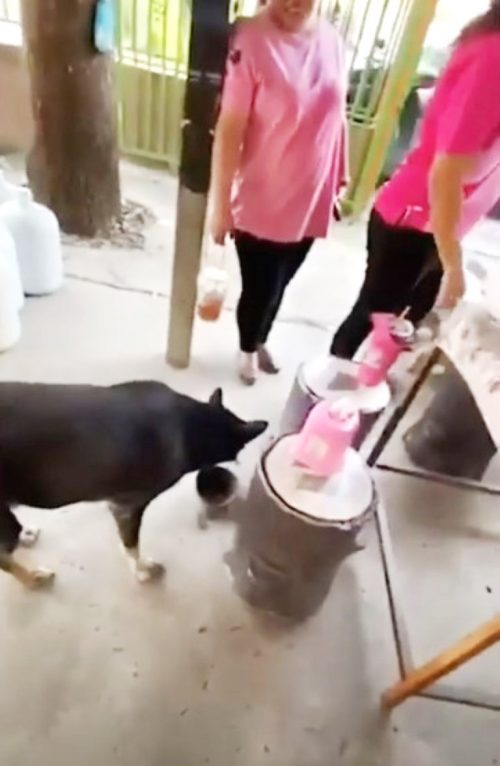 The beautiful little dog gobbled up his food in no time and slyly raised the plate back to his snout in hopes of getting some more. Judging by how chubby and handsome he is, the little dog is leading a good life.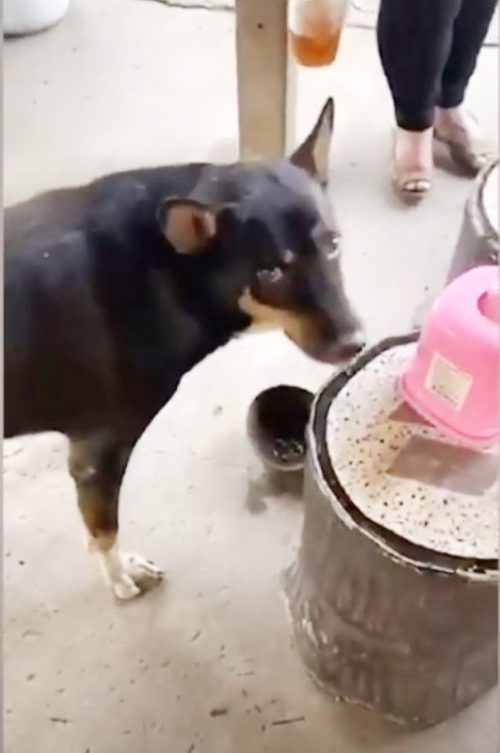 According to the author of the video, his name is Sri Suk and he is quite a sensation in the area. He is about 7 years old and thanks to the care of the neighbors he has led a happy and adventurous life.
"All the neighbors are in love with Sri Suk. He is so cute that we always give him all the food he asks for, "said the author of the video.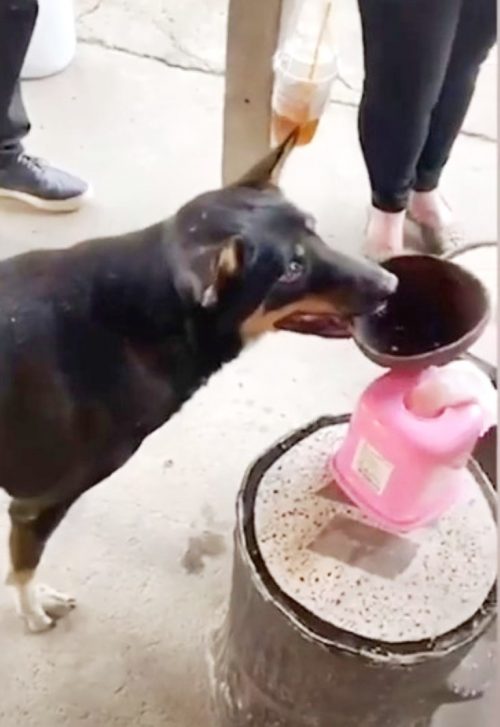 The employees of this restaurant in Saraburi have shown that they have a huge heart. Many make the decision to chase or yell at a puppy from the street.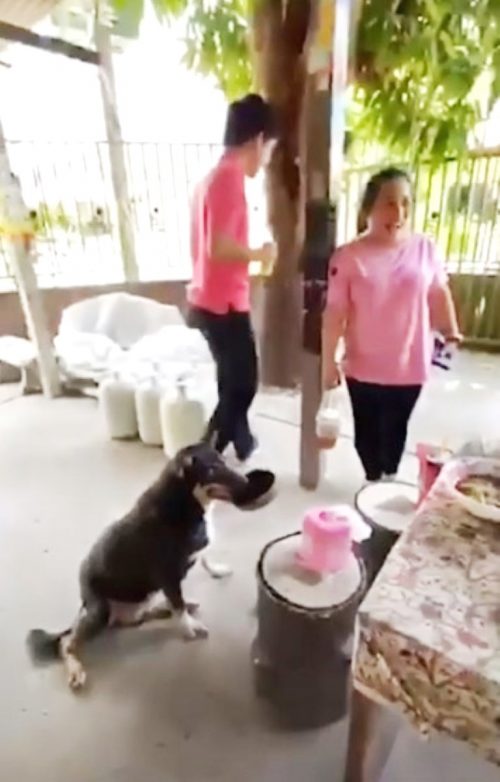 Many do not have enough means to adopt a puppy and change their life, but if we all contribute a grain of sand, thousands of dogs would lead a better life.
Who could resist a puppy who politely asks for some food and even carries his plate? Share!