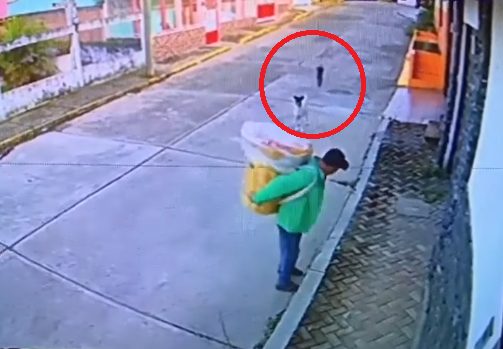 A street food vendor shared the food he sells with some stray dogs. Giving a lesson in empathy to everyone who lived through that scene. Being human, well, generous, actually has no limits or borders.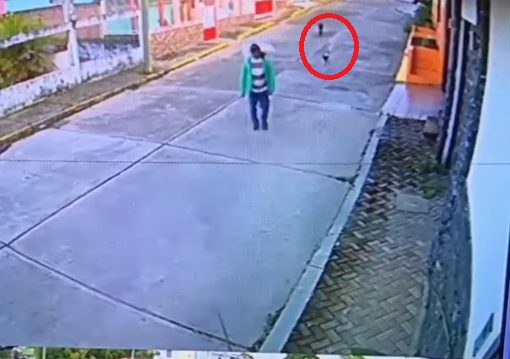 If you think that helping a puppy that needs help is less important than a person, we are sorry to disappoint you. You do not have to choose, solidarity gives off that magic. Like a smile, the effect of generosity ends up infecting us all. Recently, citizen security cameras located on a street in the state of Puebla, Mexico, recorded a beautiful scene by a vendor that was recorded on the retina of many Internet users. The street food vendor shares his produce with the stray dogs.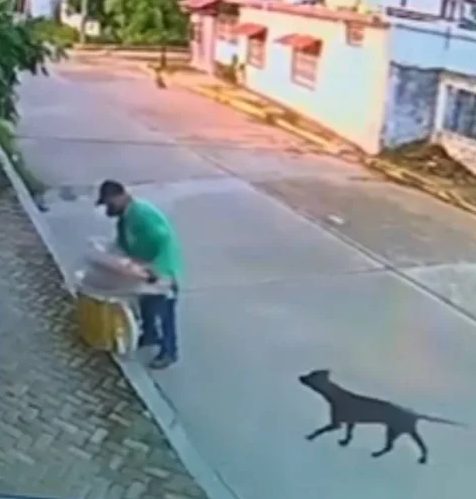 The man is in the foreground carrying a pair of oversized baskets on his back. In the background some skinny but no less insistent hungry dogs follow him animatedly. Suddenly, he is seen stopping next to a bank and lowering his merchandise. From the largest basket he extracts a bag of what appear to be two pieces of meat, which he tosses to a couple of puppies that were in the right place that day. Next, a third hungry puppy approached, for which the traveling food merchant also took out an additional piece of meat and gave it to him. The three little dogs are very grateful to him.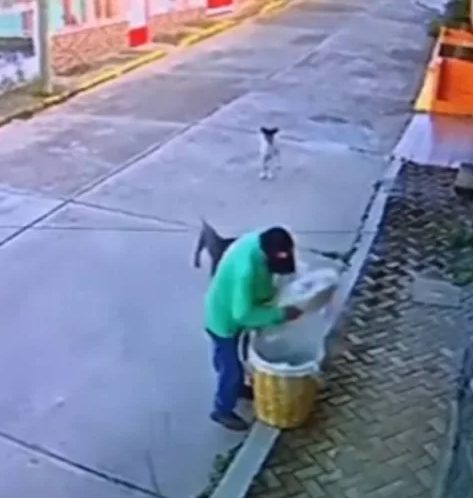 Who knows how long they had not seen some food and felt affection for this trio of dogs. Who knows how long the man went to sell his products and make a living for the day. As it was learned, the author of the published recording, which already has more than 4 million reproductions, is in search of discovering the identity of this caring man with a big heart. The video generated hundreds of comments of praise for the good deed and generosity of the man with the needy dogs. Emphasizing that these types of acts are worthy of being emulated by everyone.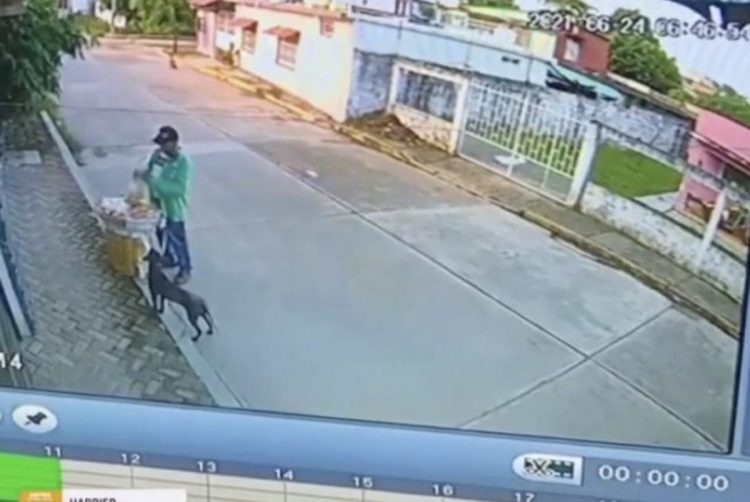 "For people like this man, we can say that the world is still worth it. This is how we should all be with them. There wouldn't be that much dog in pain. A round of applause for that good man. It is always those who have the least who give the most, "reads a comment. «What a beautiful action that of this great human being. Thank goodness there are still people who love puppies, "wrote another user.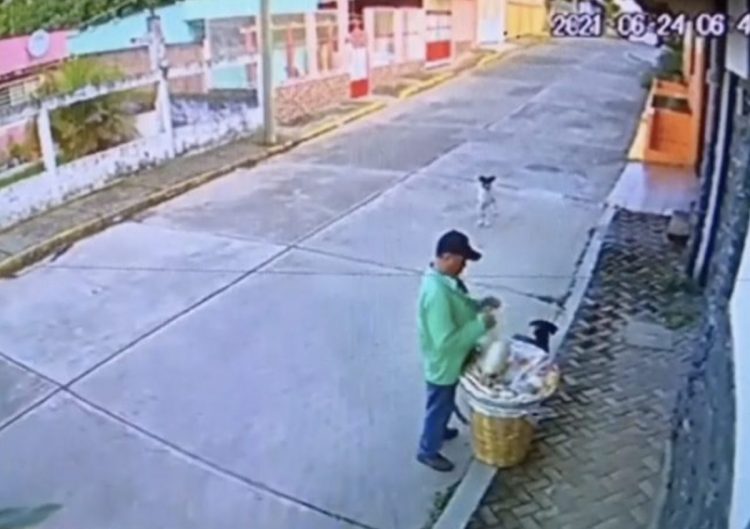 According to data from the National Institute of Statistics and Geography (INEGI), in Mexico alone there are about 25 million stray dogs. Which makes it the first country in Latin America with the most specimens in this condition. For its part, the Mexico City Environmental and Territorial Procurator's Office has said that the economic crisis derived from the coronavirus pandemic has forced many people to get rid of their pets because they are unable to keep them.
Puppies, kittens, turtles, birds, and all kinds of animals have been left on the streets more vulnerable than ever. So when you are lucky enough to meet people like this street vendor, it is a true miracle, helping them to continue surviving on the streets. As our protagonist showed us, you don't need to be part of animal movements to show that you share their philosophy of respect for life.
Below we can see the video where this man is seen feeding these animals:
Share this video with your friends and family so that more people will take the example of this man.