When you buy or rent a new house, it is to be expected that no one, let alone any animal, is occupying the place. However, earlier this month, the Stray Rescue of St Louis team received a call from a new owner saying that exactly that had happened.
As soon as he arrived at the newly purchased home to make an assessment of what furniture he was taking, the man found a pit bull chained in the basement. He was startled, as he had not been told anything and wasn't sure how long he had been there. The best decision, then, was to call in a rescue team.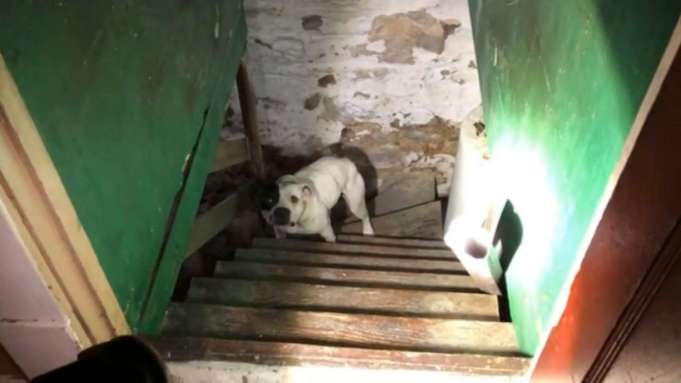 Upon arriving at the house, the volunteers were informed that an intruder had stayed there for some time, leaving behind debris, garbage and the little dog, which was later discovered to be a female. Fortunately, the little one was found in time to be saved and she couldn't have been happier with the rescue.
When they opened the cellar door and shone a flashlight on the floor, they saw only a tail wagging in excitement. She was almost suffocating with excitement to see that she would be rescued. "When we released her, she wouldn't stop jumping and hugging," reported Natalie Thomson, the group's communicator director.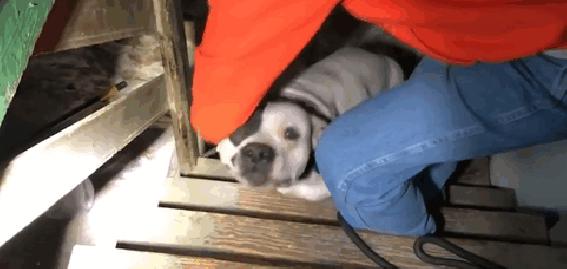 No one knows why the puppy was left behind or who left her, but it was clear that her rescuers found her just in time. Thomson said no food or water bowls were found and the pit bull was not neutered or registered.
Her lively and attractive nature gave her the nickname Jumping Bean (in translation: Leaping Bean) and she certainly intended to live up to that name. It was clear that she had a real zest for life, which made the confinement situation even sadder.
"Her personality is completely adorable. She loves everyone she meets and craves attention. She makes a point of not being ignored!", said Natalie. "She is an energetic and very affectionate puppy! She's so happy all the time."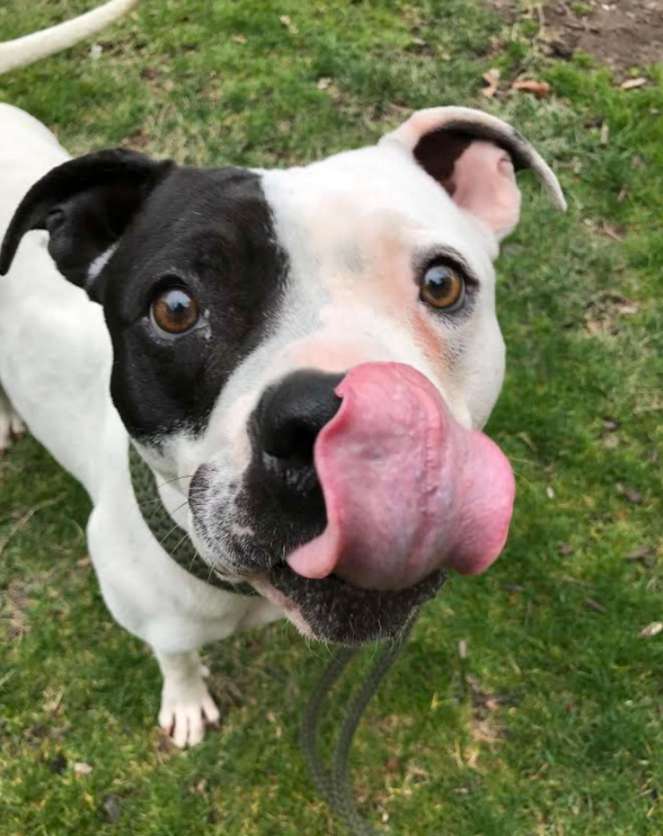 Remember that adopting a pet is a lifelong commitment that should not be overlooked. It is completely unacceptable to abandon an animal in such a cruel way. Fortunately, Jumping Bean has found a very loving home with lots of toys and a big backyard!
We are very happy for this sweet little dog!