Many times people who have less financial resources give us wonderful life lessons with their noble actions. This is what happened with a man on the street in Peru, who surprised everyone when he shared the food they gave him with his faithful furry friend.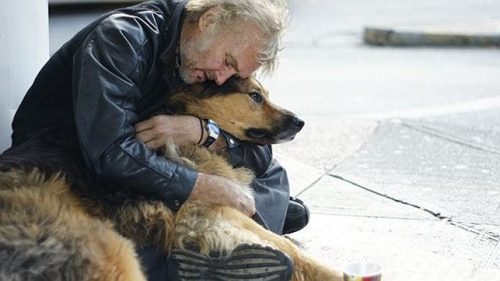 Ángela Paloma is a woman who lives in the city of Lima and loves animals enormously. One day when she was leaving her work, she met a man who was outside a poultry shop making gestures to attract the attention of the diners.
It was evident the difficulties he presented in communicating with people, and he showed signs of presenting psychiatric problems. But, as unfortunately often happens in these cases, few people took care of him.
His heart is pure like none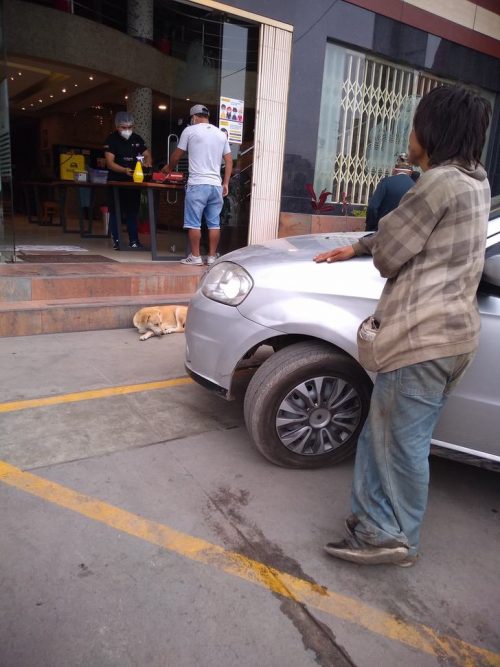 How can everyone be so indifferent? He has no one, he is vulnerable, he has no mask, no blanket to keep warm or anything to eat; for now I was only able to help them with 1/4 of a chicken, "said the worried Angela.
The woman felt satisfied after buying and delivering food to the needy, joy was immediately drawn on her face. But what surprised her the most was when the human nobleman went to the place where his little pet was, sat down with her and shared the chicken between the two of them.
Our heart moves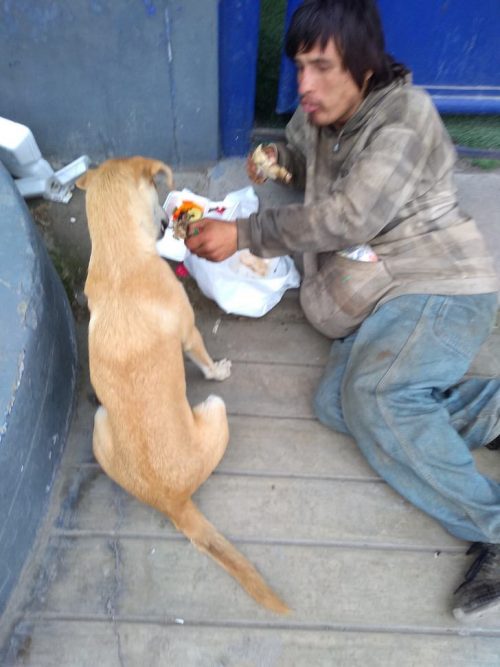 The cute furry waited for the succulent portion with happy eyes. The scene was very moving. The moment was captured in images that went viral on social networks. Internet users wrote emotional messages of support and solidarity praising the beautiful gesture.
"What a good man, he has a heart of gold, he has a lot of love for his pet. The one who has the least is less selfish, "said a sympathetic user.
But Angela wants to help the dog to be sterilized to prevent her from bringing puppies into the world that suffer the same fate as her. And in her account Rescates y Acknowledgments she asks for the collaboration of people to pay for the operation.
"I am looking for godparents to sterilize the dog, the social cost is s / 50. A friend can welcome you after the surgery, but you will need food, bleach, fragrance. I followed them and I know where they are sheltering, and I pray that I find help before they move from that point and that I can operate it as soon as possible. Any help to 940137136 I have Yape-lukita ", Angela said.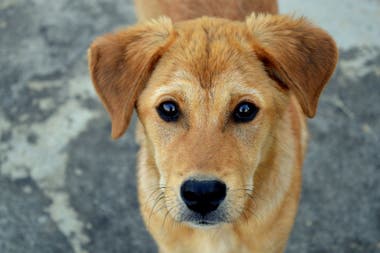 Without a doubt, Angela has started an excellent job and we hope that many people will help her achieve her goal. In the same way, best wishes for the human, and that he also receives help to live a dignified life with his beloved pet.
Do not stop sharing this beautiful story with all your friends, and let's learn the beautiful lessons that the most humble and simple people teach us.