Any girl doing something for her beloved kitten is undoubtedly a gesture that can move anyone, but there are stories that definitely touch our most sensitive fibers.
You've probably already heard of Abby and Bailey. Some time ago, the video of the girl reading a story to her cat, who is placidly snuggled in her arms, went viral and no wonder. The relationship of these two touched the hearts of many.
When little Abby was born, Bailey was already in the family and she was 10 years old. The connection with the girl was immediate. The cat was by the little girl's side during her short life, like an inseparable friend who showed her incredible love.
Kitty Bailey always professed an amazing love for the girl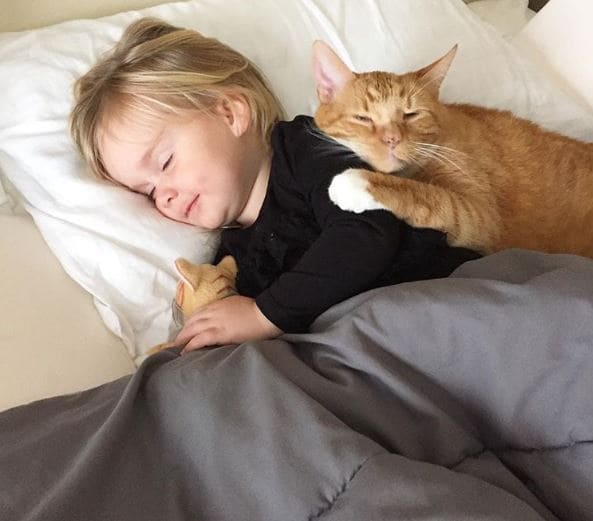 The first video we saw of Abby and Bailey, it was really heartwarming. The little girl, who still couldn't read, has a book on her lap and makes up a story as she turns the pages. The cat, in her arms, listens to her with narrowed eyes, as if appreciating every sweet moment with the little girl.
Abby's mother was always very surprised by the bond between her daughter and the pet. She never cared that the two were close, especially since she was always loving to old Bailey.
Abby read stories to Bailey. She also sang to her when she held her in her arms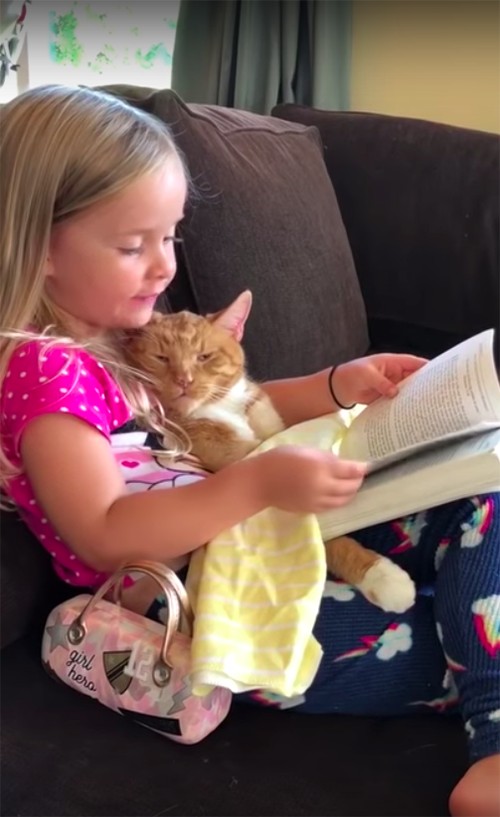 Used to hearing Abby's voice in stories and songs, this murmur seemed to be the best comfort in Bailey's life, but the years go by and unfortunately, even if we want it to be different, a pet cannot be with us forever.
Bailey fell ill with kidney failure and this terrible disease shortened her life. A few days before Christmas, Abby had to face a very difficult moment: saying goodbye to her best friend forever.
The last time Abby sang for Bailey before he stopped living
The farewell to the girl and the cat could not be more tender and moving. She sings to her, with immense sweetness, "You are my sunshine", while the cat clings to her for the last time. This video is probably one of the most moving things you see today.
Abby's mother explained that minutes after this scene, Bailey passed away. She died in peace, says her owner, filled with the immense love that the girl knew how to profess for her in those four years in which they were inseparable.
Bailey was receiving this warm love kiss from Abby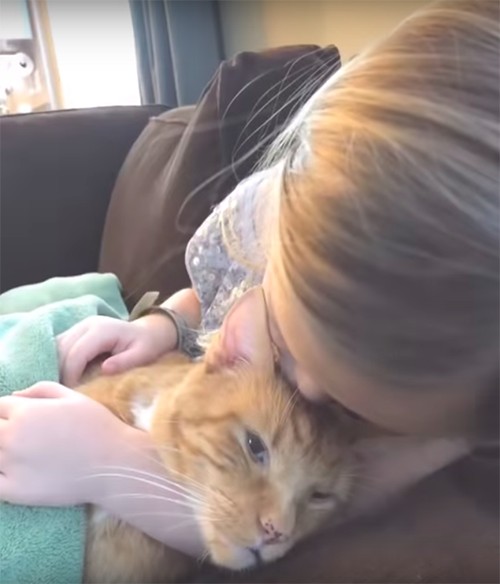 The story of Abby and Bailey did not take long to go viral and thousands of people wanted to comfort the broken heart of the little girl and her younger sister, Hannah, who had lost an important member of the family.
On Christmas Day, the girls received hundreds of cards and gifts, in consolation for an irreplaceable loss.
Abby and Hannah were surprised with dozens of gifts for Christmas after Bailey's departure went viral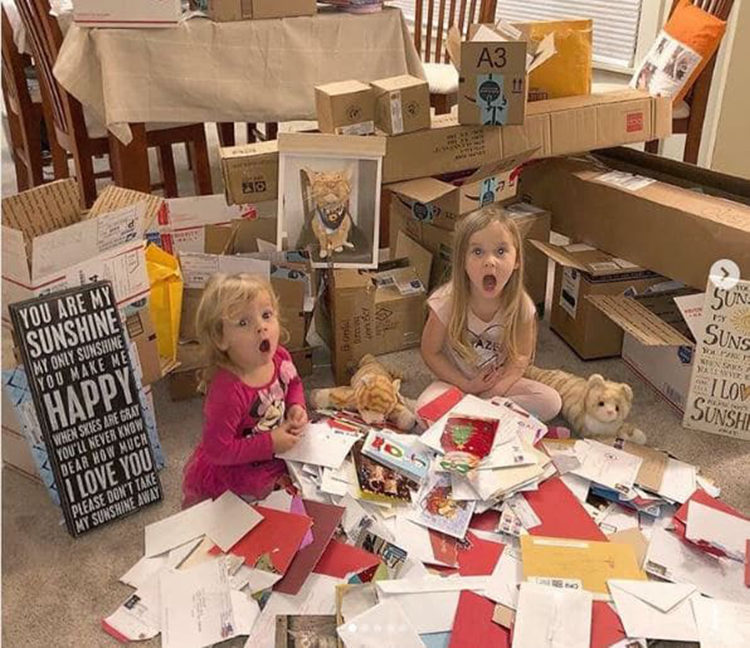 The girls' mother was truly amazed to see how so many strangers had taken the time and delicacy to submit these details.
Of course, she deeply thanked all the solidarity and love and assured in her social networks that the memory of Bailey will remain intact in the hearts of this family. Bye, Bailey. Thanks for making other people happy with your purrs.
No one can replace Bailey in this sweet girl's heart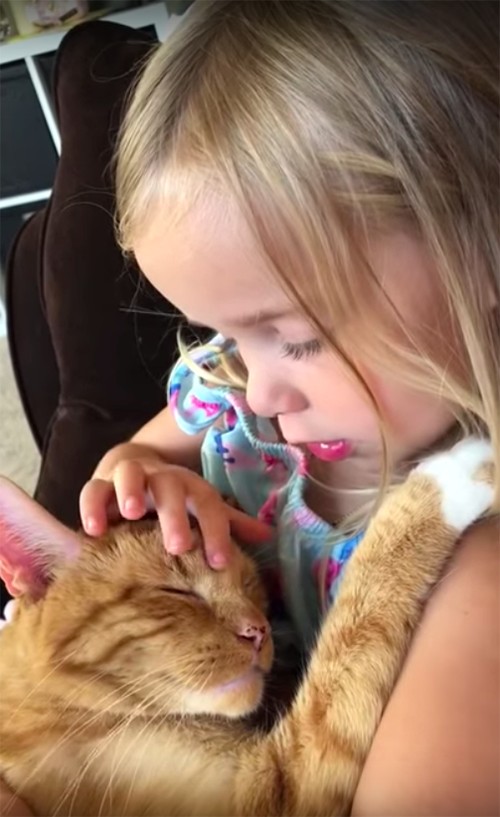 It is a beautiful friendship that touches anyone's heart. This unconditional love from Abby and Bailey deserves never to be forgotten. I wish all the children were brought up with the same love towards their pets.