Yorge Luis Ruiz is a young man who does not go unnoticed in Brazil. For four years he dedicated himself to working as a human statue in the streets and has stolen everyone's hearts for his enormous talent.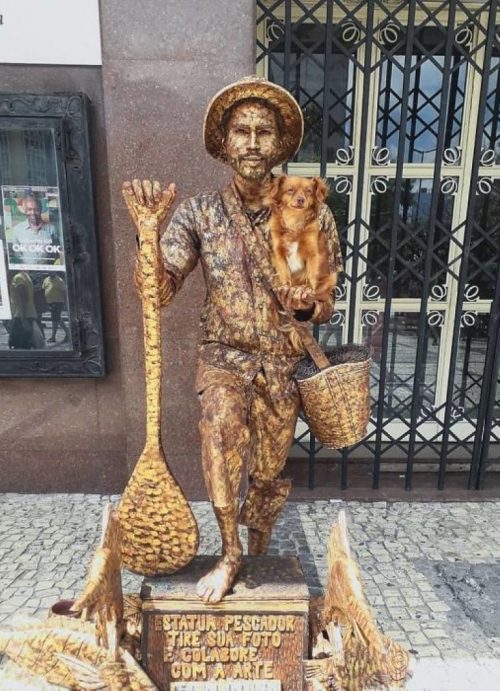 This very special art form requires a lot of physical control and patience. Every day, Yorge spends hours perfecting his makeup and every detail in his wardrobe to look like an antique bronze statue.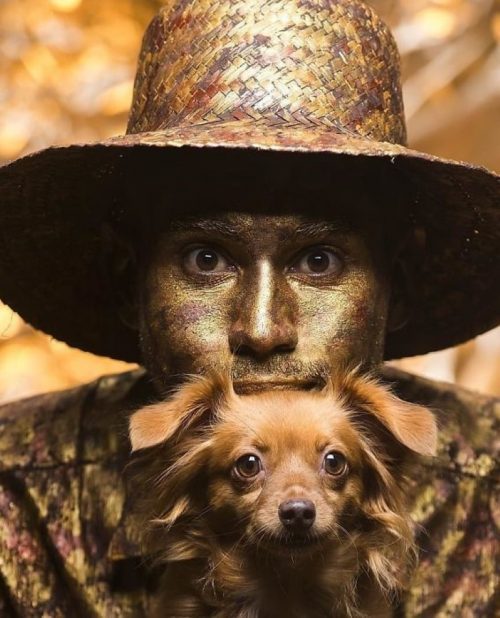 However, the best thing about his show is his furry assistant: Jasper. This adorable dog accompanies Yorge everywhere
She has been his pet for many years and they have formed such a special bond that the dog seems to share her artistic talents with him.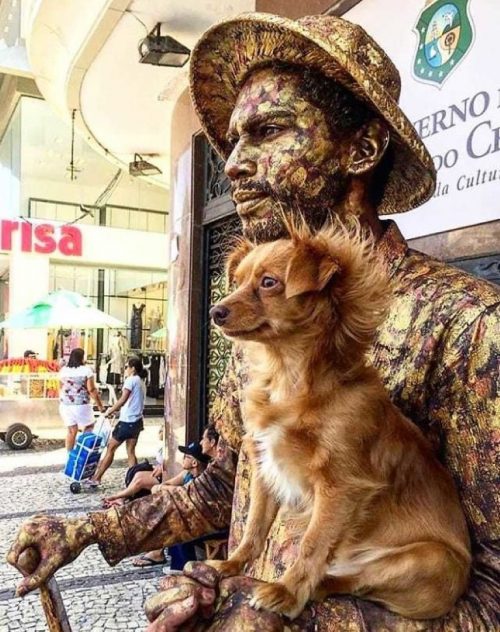 Jasper is brown in color and this helps her perfectly match Yorge's statue suit. The furry girl accompanies him on many occasions and like her owner loves to pose to captivate her audience.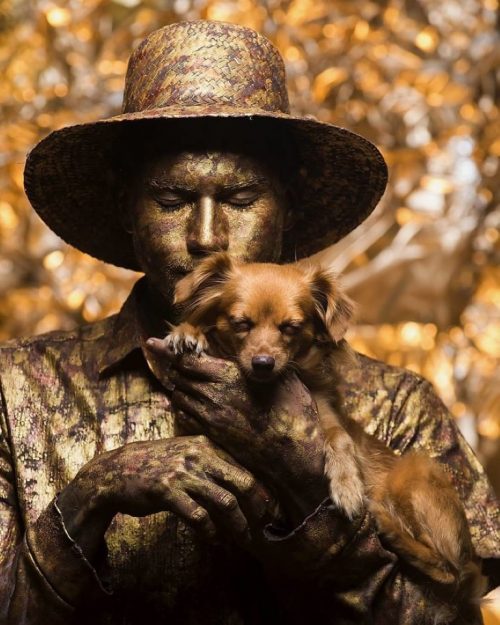 A couple of weeks ago, the Secretary of Culture of the state of Ceará published a video in which they celebrate the curious pair.
It is a very special act of Yorge: his dog sits comfortably on his arm and when Yorge kisses her she leans over his shoulder and remains as static as her father.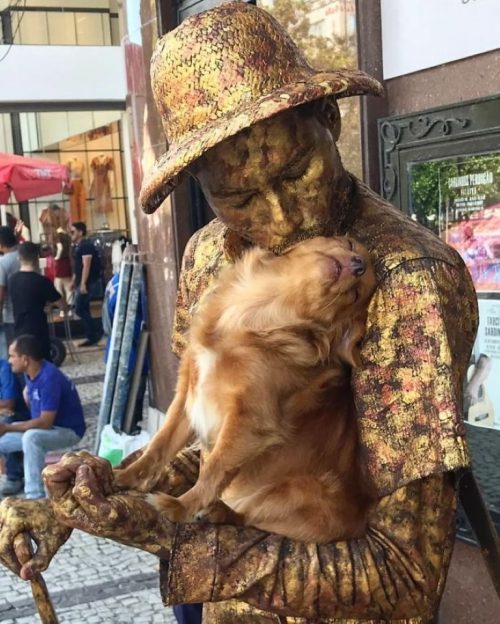 It seems something really simple but thanks to Yorge's precision in his movements and his wonderful connection with the dog they have left everyone speechless.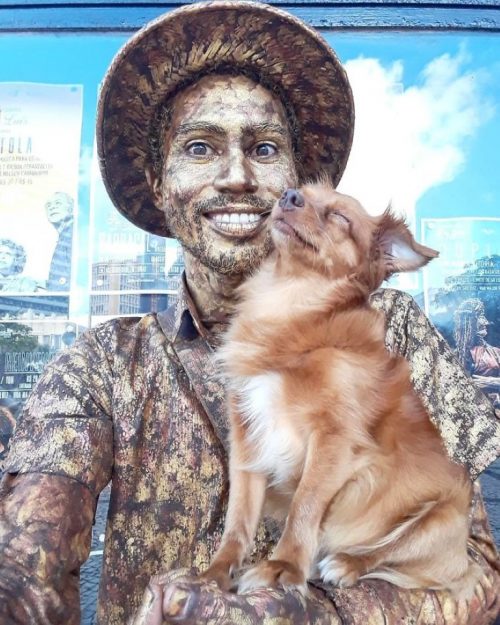 Since then, Yorge has risen to fame and currently has more than 120,000 followers on his Instagram account.
The young man has been really moved by all the messages of support he has received from around the world and decided to take a few minutes to say thank you.
"We are overwhelmed by all the positive comments we receive. I never imagined something like this, "Yorge said.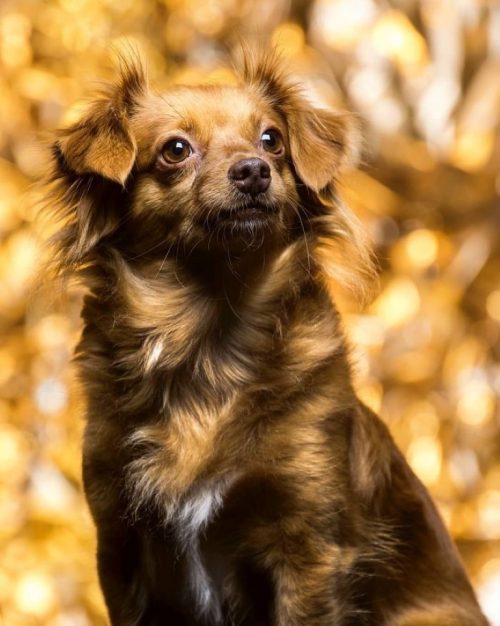 Sadly, all of this artist's work has been abruptly interrupted during the pandemic.
Yorge and his wife are two Venezuelans who moved to Brazil hoping to get a better life but the economic crisis has affected them deeply.
"Working with the public during the pandemic has become very difficult for me. I really need help, "Yorge said.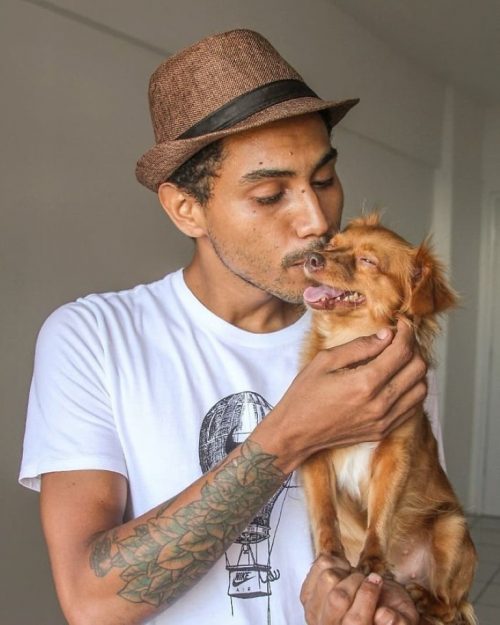 The street artist began fundraising in hopes of raising his much-needed livelihood.
gente e esse dog que se finge de estátua junto com o dono meu deus pic.twitter.com/ObylcvTTiq

— kaliel pinheiro (@kaliel) May 17, 2019
There is no doubt that Yorge and his dog Jaspe have a very special relationship. We wish you all the best, especially during these difficult times when your work has been so affected by the coronavirus.
Do not leave without making this note known to support and publicize this curious pair.