Mother Nature is infinite and perfect in its pure state, in her we see beautiful creatures that many times need the presence of their mother in order to survive. Unfortunately, many young are orphaned victims of human cruelty.
However, there are more of us good and there will always be those who take care of the most vulnerable. Sheldrick Wildlife Trust (SWT) is one of those organizations that does incredible work with elephants who have had to face tough battles.
The organization is based in Kenya.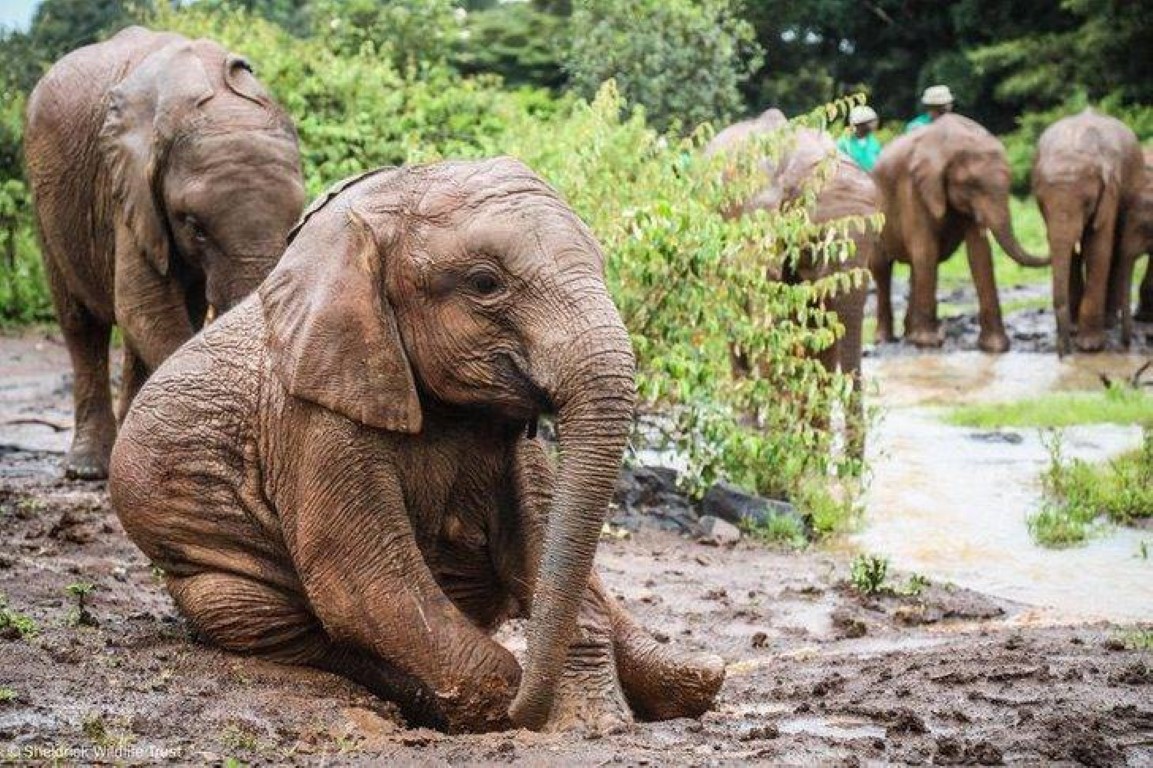 This organization cares about the welfare and recovery above all of orphaned elephants. In addition to this, they also seek the conservation of wildlife, facing poaching and everything that harms elephants and other species of animals.
For their work and the passion with which they work, they are without a doubt one of the most admirable organizations in the world.
Caregivers not only take care of them, but feed and pamper them to sleep.
They recently shared a photograph that left everyone with a permanent smile and sighing tenderness, it is a baby elephant that, due to the absence of its mother, needed to feel comforted and protected.
In view of this, his caretaker decided to lie down next to him and cover him with a blanket, he transmitted so much calm and love that the little elephant quickly fell asleep before his charms.
The blanket was covered in little elephants which made the scene even cuter.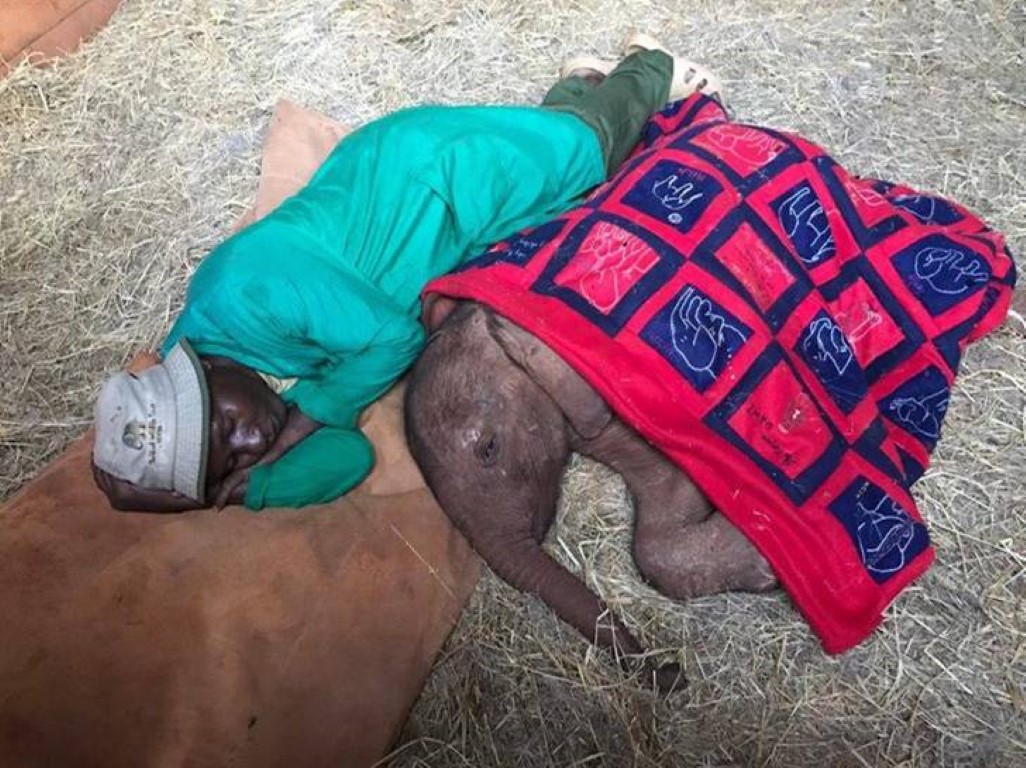 When elephant calves are born they are partially blind, so they always need their mother to gradually face all the challenges that wildlife offers.
As children they sleep with their mother under their care and protection, they form such a great bond that in her absence they feel exposed and vulnerable, loneliness does not go with them, therefore, they suffer so much when they are trapped and caged.
Orphaned elephants should drink 2 bottles of specialized formula milk every three hours.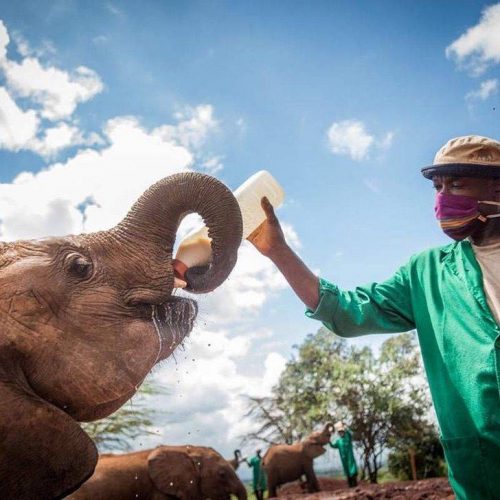 Luckily, they are treated with total love and respect at the sanctuary, all the staff treat the elephants as if they were little babies who need all the attention and comfort. A spokesperson for the organization commented:
"Our most recent rescuers, for whom the memory (trauma) is still fresh in their minds, often need a little more comfort and, day or night, our guardians keep an eye on them to make sure they receive the protective presence they need. to overcome these difficult moments ".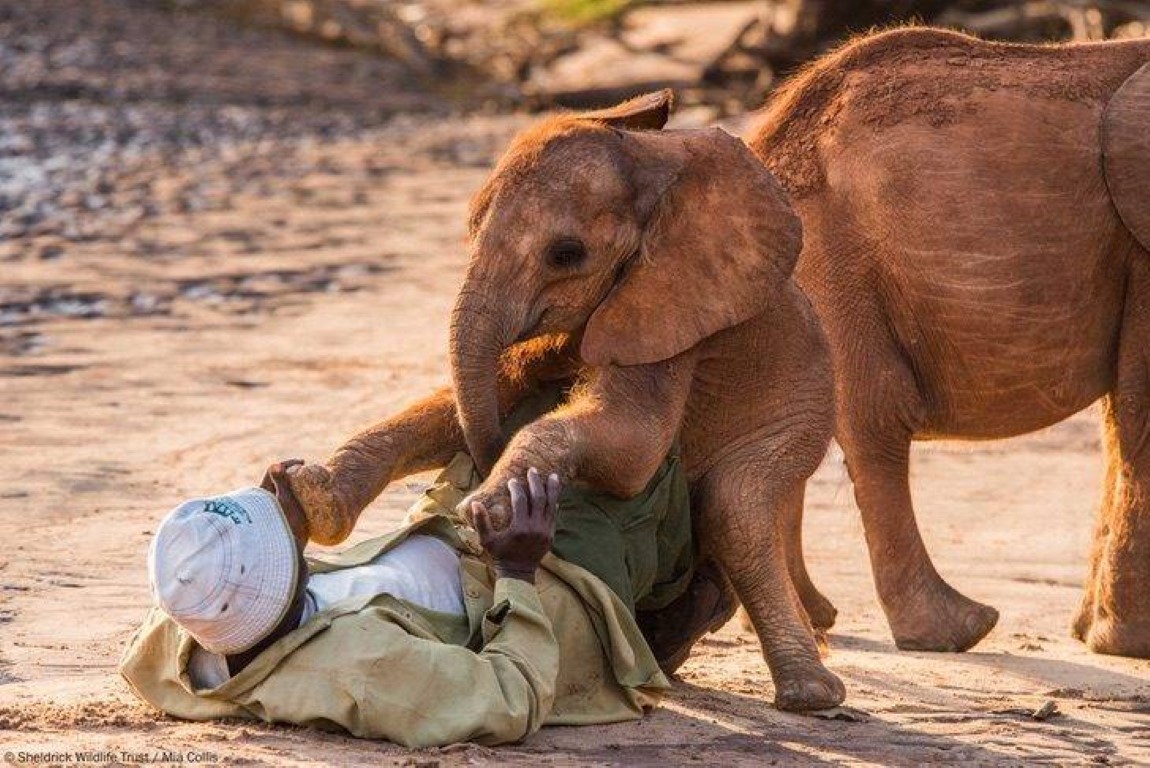 Although many elephants lose their mothers and their herds, the feeling of loneliness and sadness being inevitable, all the staff do an incredible job to make them feel comfortable and safe, transmitting a lot of love they make fear a part of the past.
With steps full of patience and much joy, the caregivers make them feel like they have a new home and a family. This organization also saves other species, if you want to donate or know more about their work, enter the link and fill yourself with all its magic.
Actions like these show us that only with infinite love can we transform things. Thank you for making a difference and reminding us that there are more of us good. Share!