There is nothing that generates more sadness, than meeting someone innocent lost. The kindness of pets is infinite, once we give them assistance, we give them a home, food, we cure them when they are sick, they simply do not forget it.Reason why, when they are lost, they are emotionally broken. Although some may not believe in how powerful this bond can be, his lost gaze, his search for attention, love, affection and understanding, speaks for itself.
An example of this was seen in Lima-Peru, specifically on Avenida Carlos Izaguirre with Panamericana Norte, where a puppy was already seen lost for several days getting on public transport trying to find its owner.
His presence was surprising since it shows that he is not from the street, so several people decided to photograph him trying to get the owner through social networks.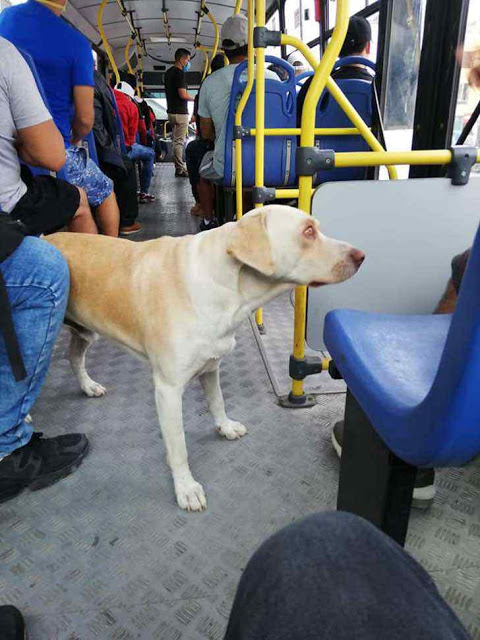 As the days went by, the owner Ale Nolli Vargas made a presence on Facebook requesting help for those who would see Gringo again, which would be the dog's name. She also contacted the Wapa medium, and although she still seems to have not found him. She doesn't lose hope that someone will help her reconnect with her chubby one.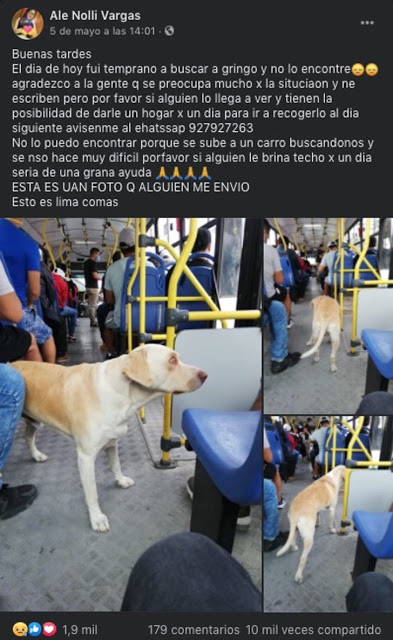 Remember that if you find a lost dog and you have the time, you can go to try to help him if you do not notice him violent or aggressive, take a photo and post it on social networks indicating the direction perhaps. Try to call if he has a plate, take him to a center to see if they can find him with the chip. And if you want to go even further and have space, take it home by offering it a temporary home.