A couple of months ago in Istanbul, Turkey, a kitten that was paralyzed from its hind legs was rescued and taken to the vet. There they contacted Ahsen, an animal rescuer to request her help with the paralyzed kitten.
The kitten had a long way to go in his recovery process. After taking a bath and eating a little, he took a long, comfortable nap; he was very exhausted and was now resting on a warm, sheltered bed.
Ahsen, quite moved, told Love Meow:
"I met him at the clinic and he was receiving treatment for some injuries and infections. It would take time for him to heal, so I offered to take him in and took him home.
3-LEGGED CAT TAKES A PARALLYTIC KITTEN UNDER ITS CARE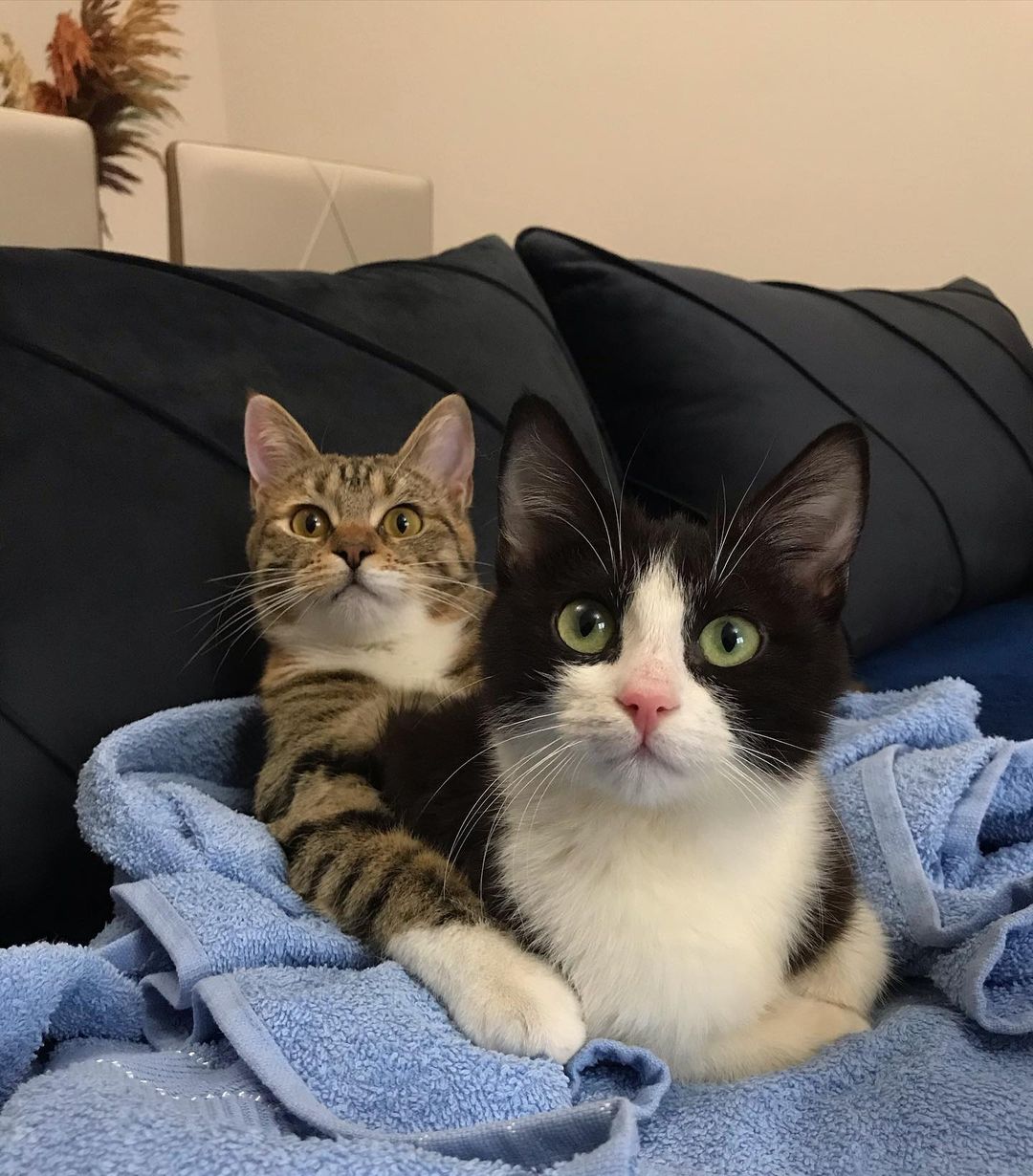 For the next several weeks, Ahsen spent taking care of the kitten whom she named Hayko. As soon as he was a little recovered, she introduced him to the rest of the cats in the house to socialize a bit.
Ahsen recounts:
I knew I would take care of him for as long as it took. He was happy and grateful to know that he no longer had to stay in a cage and that everything would be fine. I thought maybe one day a family with expertise in special needs cats would come along.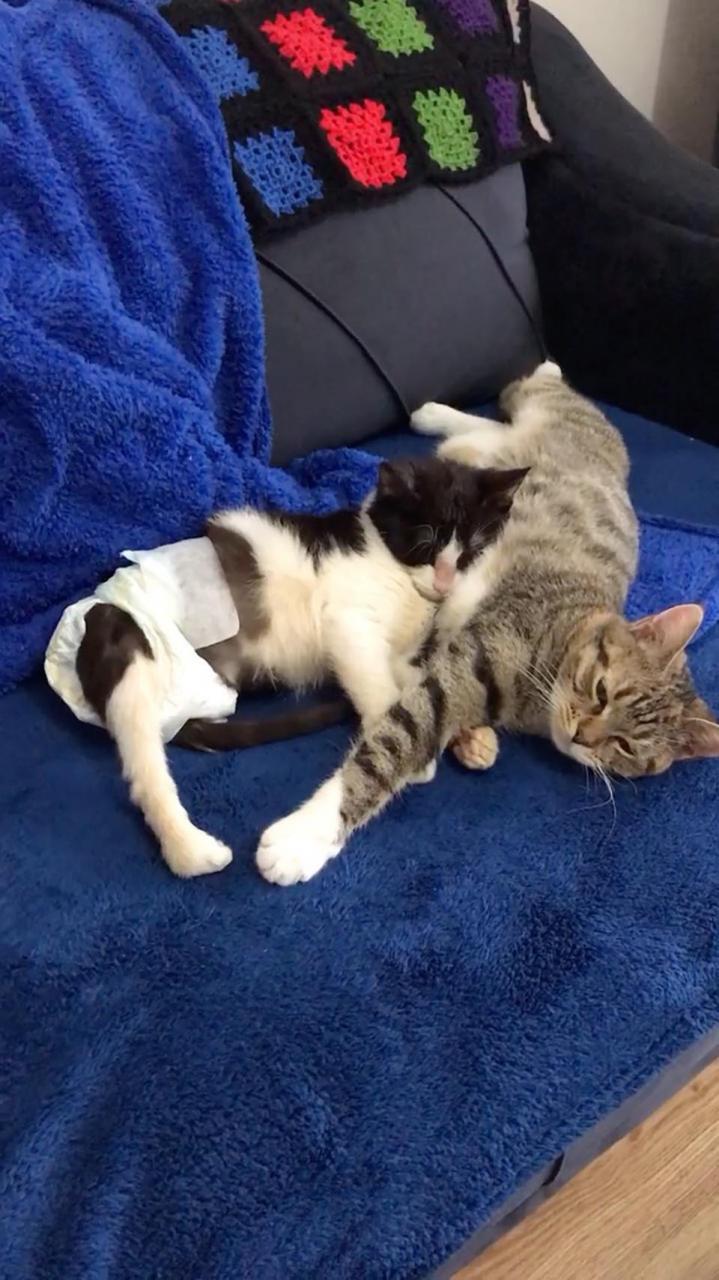 One of his cats immediately empathized with the newcomer. A sweet tabby kitten from the same clinic, named Ekim, who was found on the streets weeks ago. She had also lost one of her limbs due to injury.
Ekim lost one of his front legs, but he adapted quickly and despite having three legs, he moved easily all over the place and did anything like the other cats.
Bu gönderiyi Instagram'da gör
Sweet Ekim loves her family and has fun with the other cats, and when she heard Hayko's noises and found out about the arrival of a new cat, she was really excited to meet him.
Ahsen says:
"It was definitely love at first sight."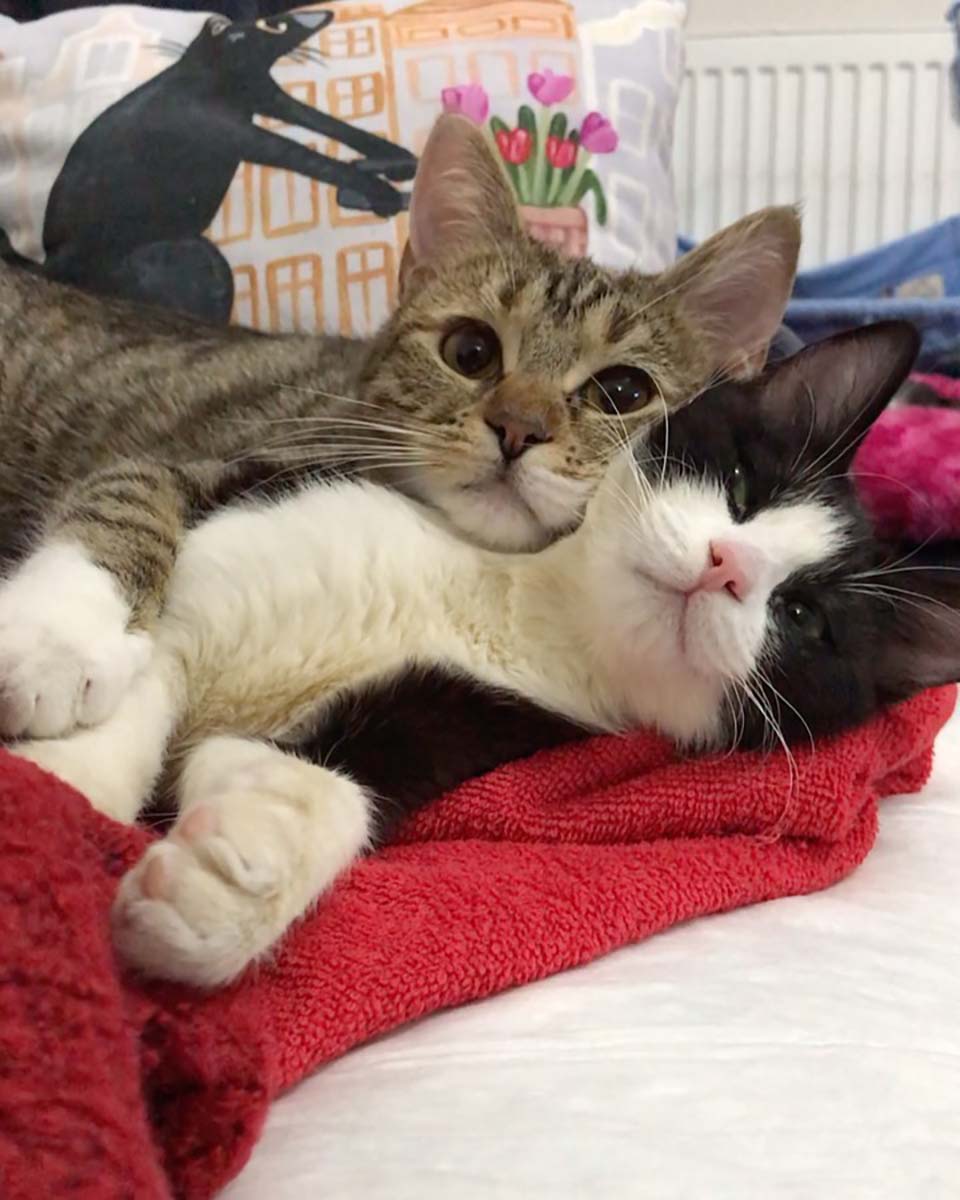 Right away, Ekim took Hayko into his care, and he was truly adorable. She is always on the lookout for her new friend, and while the other cats seemed to keep their distance, Ekim was very affectionate.
The mother of the kittens tells:
"They like to spend time together, play, groom themselves, and sleep in the same bed."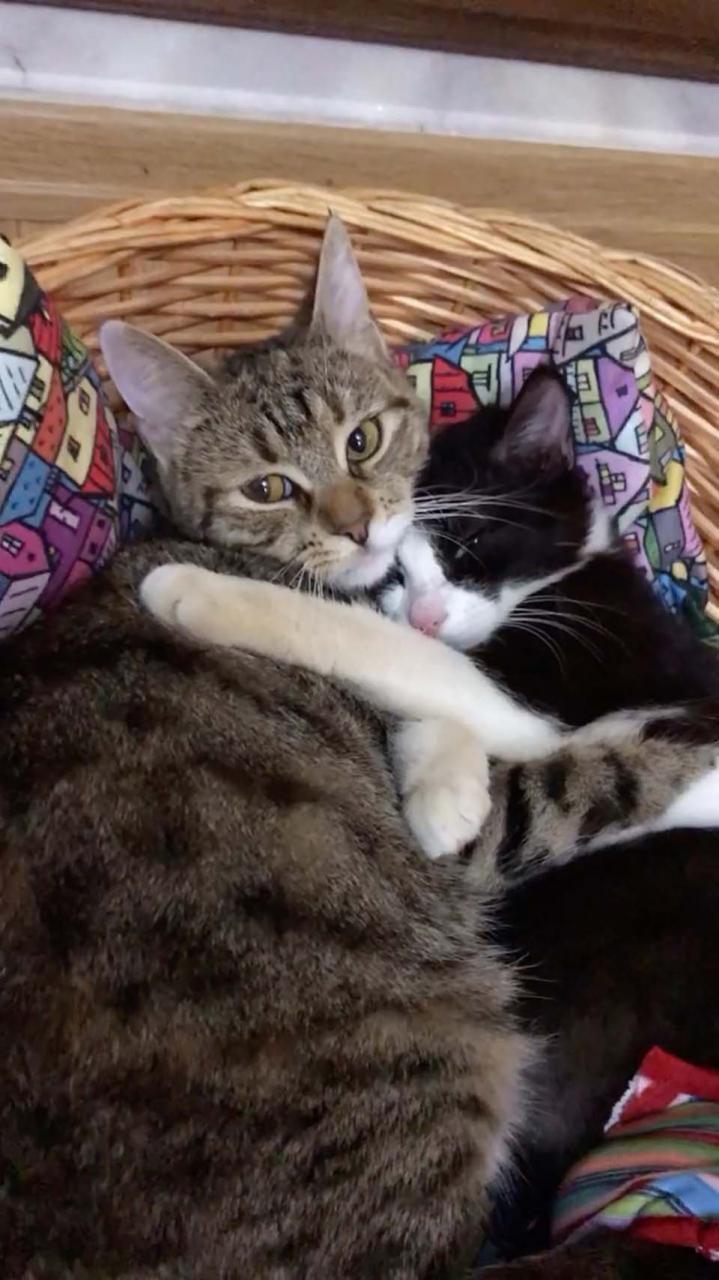 Ekim makes sure his new best friend is safe all the time, and always runs to give him hugs and company. Initially, the plan was to foster him temporarily until they could find a suitable home for Hayko, but the kitten had already found him.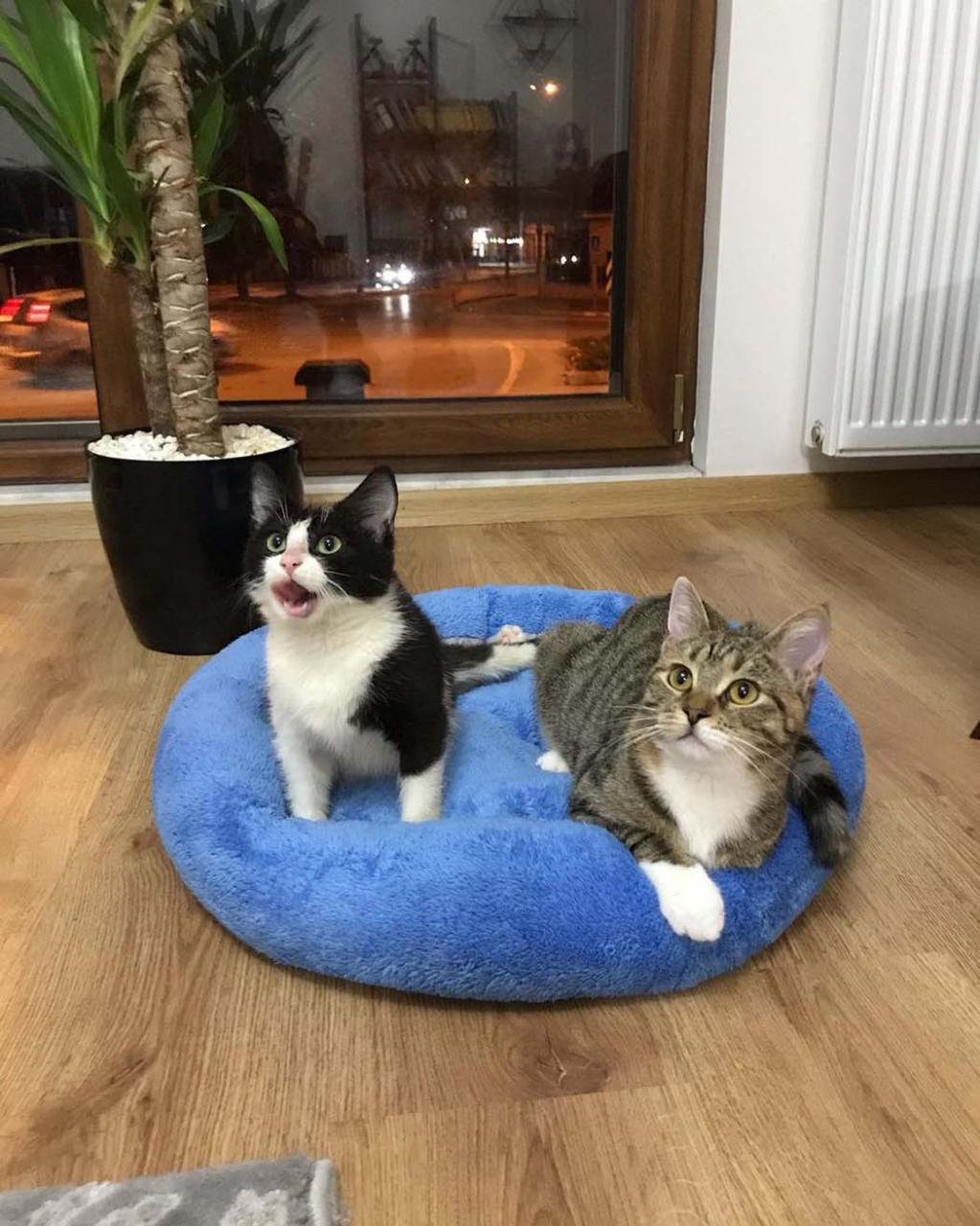 Noticing how close the new friends were, Ahsen realized that kittens couldn't be separated. So Hayko officially joined his feline crew and became part of the family forever.
Ahsen added:
"We want to give you the best life you deserve so that you will always be happy, safe and loved."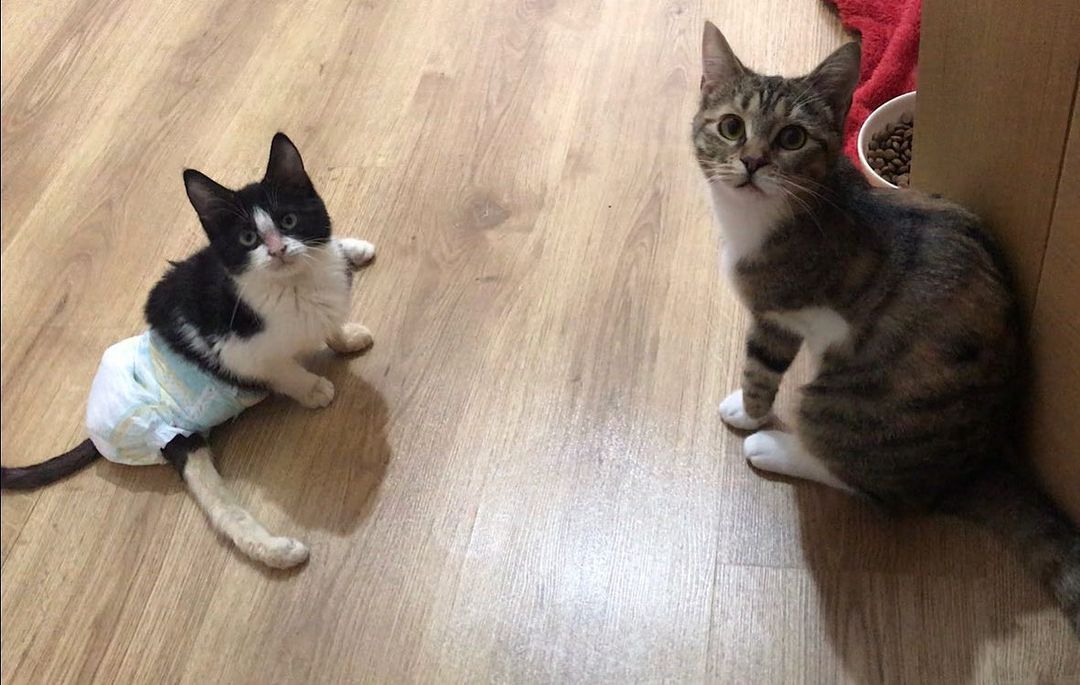 Ekim stepped into the role of older sister and usually offers sweet baths to the kitten, accompanied by hugs and some purrs.
Hayko is a bit more active at home and tries to play and keep up with her sister. The sweet feline nimbly moves around the corners of the house and plays fetch like a naughty boy using his two front legs.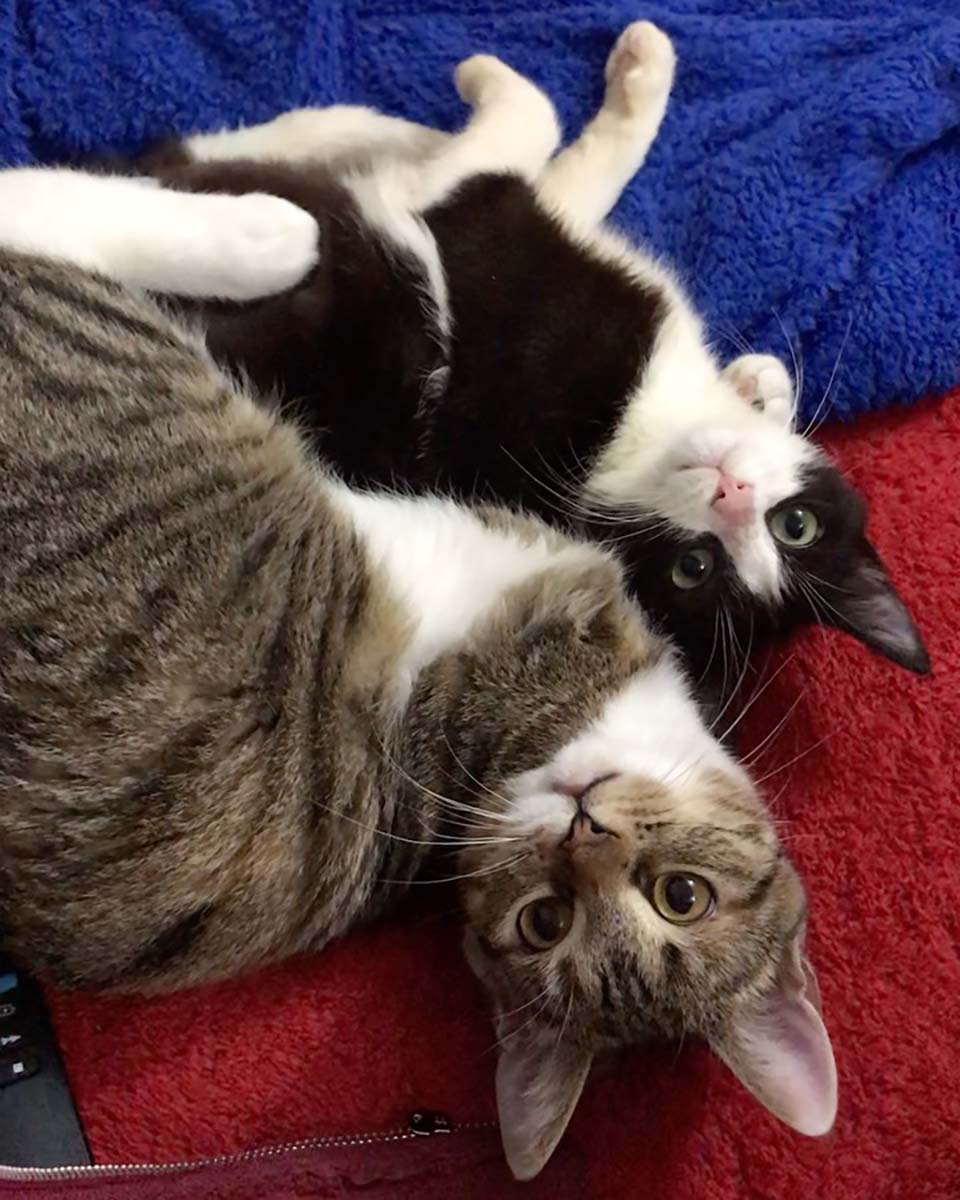 Ahsen added:
"I promised Hayko two months ago that I would help him heal and improve his life. I am so grateful every day that he is moving forward and thriving with us. "
You can enjoy the adventures of Hayko and her family on her Instagram account and learn a little more about Ahsen's rescues.