Although stray puppies may be considered a source of problems in certain communities, sometimes, instead of examining the causes of their population increase, sadly, some governments see culling as a quick fix.
Extermination is not even remotely a fair solution to the problem of stray animals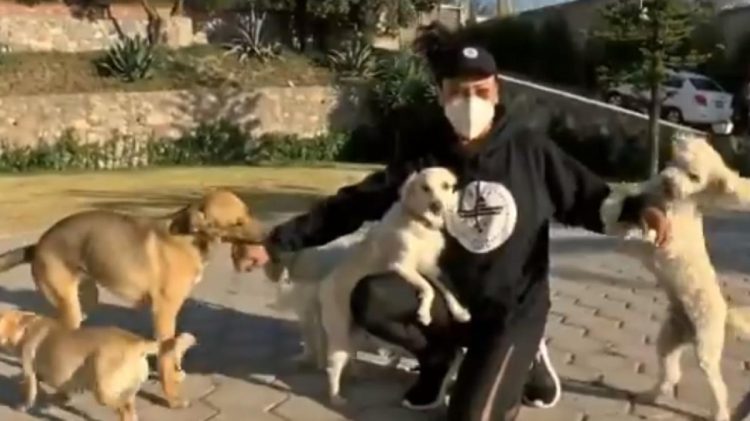 In some countries, dogs suffer very unfair treatment from negligent people, people unable to value their lives as they deserve.
Many puppies are abandoned on the street, left to fend for themselves even if they are sick or simply because they are old. They are scenes that are repeated daily, unworthy, horrible, painful events.
21 puppies rescued by MexiPerro A. C. will be adopted by various families in Canada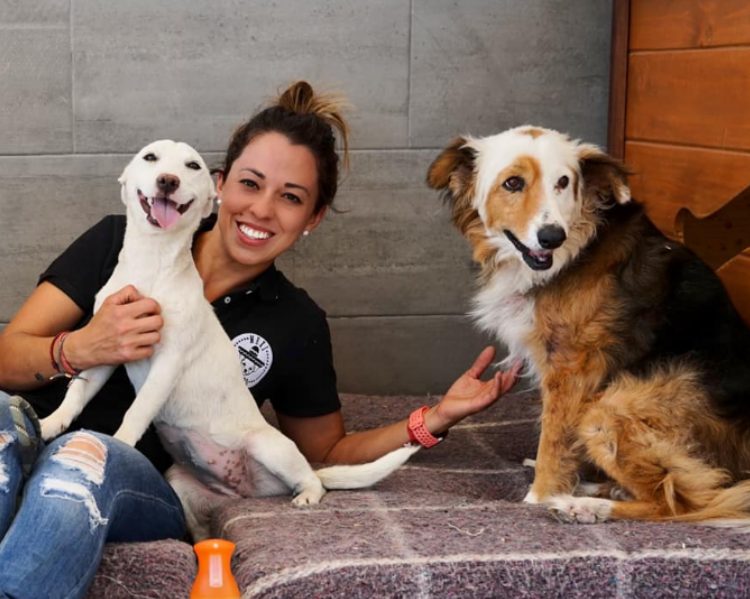 The Mexican association founded in the state of Puebla has managed to send some 353 dogs from Mexico to different parts of the world.
Leticia Ramírez, one of the founders, said that in Mexico City alone there are a million and a half dogs on the streets, prisoners of the unfair treatment of their human aggressors. It is known that, in Puebla alone, about 100 dogs are killed every day, 16,000 per year.
"We started working with canine rescue associations in Germany, but now we are working more with Canadian groups, since there are several of them," explained Ramírez.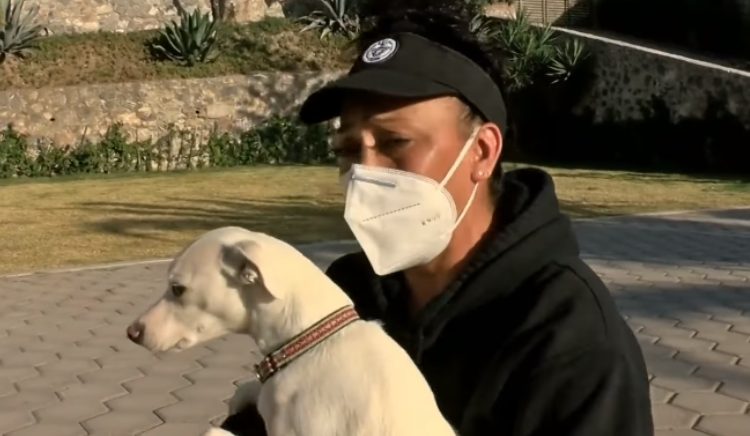 The woman, who works actively in defense of animal rights, remembered with nostalgia when her father would take her to the slaughterhouse area, where he worked. Since she was a child, she was familiar with the moans and cries of these animals before being vilely sacrificed.
"I think that's where my love for animals comes from, and for more than 15 years I have been working in the rescue of dogs," said Leticia.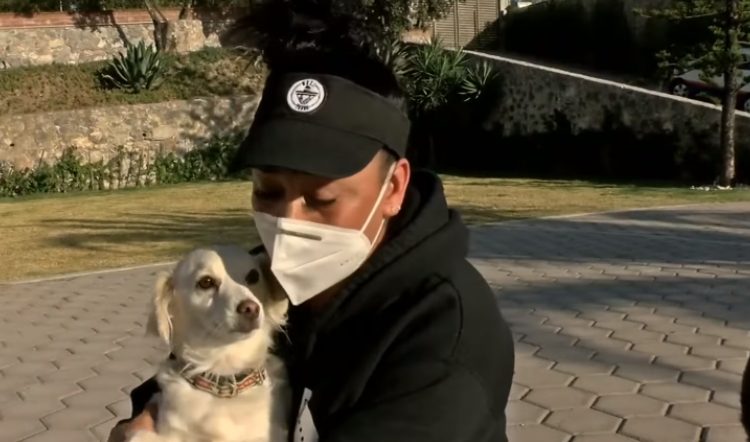 He also talked about how difficult it has been for the organization to find a stable home for these animals in Mexico. That is why, with the support of various foundations, it was possible to connect with Canadian families willing to adopt them and give them a better quality of life.
The association is in charge of carrying out the so-called flight parents, that is: documented travelers as part of the luggage, in this case, pets. They carry out all the customs formalities and put them on the plane.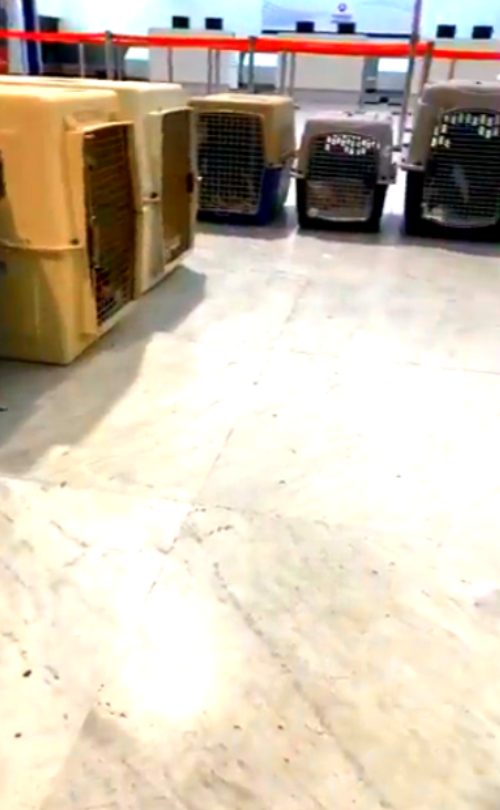 After almost five hours of flight in their cages and well dressed, the dogs arrived at the Canadian airport where they were received by sister associations of MexiPerro A.C., such as Dogs in Better Spots (DIBS), Safe our Scruff, Canine Heaven, SPCA, K9 CRUSADERS and Fetch & Releash.
The rescued furry ones traveled to their new homes in Canada a few days ago. Farewell was not easy for Giovanna, a volunteer from the Puebla association, who lived with the animals for seven months.
She let them go with tears in her eyes:
Jessica was the first adoptive mother who came excitedly to the Toronto International Airport to receive her new pet, "Janny", determined to give her a new chance at life and the warmth of a decent and safe home.
Also Fideo, Harley and Lamby shared with Janny and many other puppies the final flight to freedom.
The 21 puppies finally felt happy and loved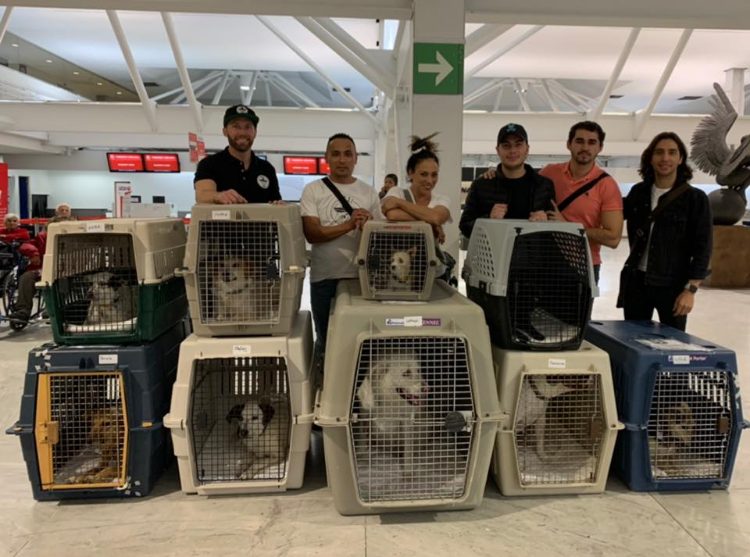 The co-responsibility and multilateral collaboration between countries in favor of the welfare of our pets has great weight and is of great value to help attack from all sides the situation of vulnerability in which many pets find themselves.
This feat that has changed the destiny of so many puppies that will now have the opportunity to be happy is admirable.
It is a commitment of all to fight against abandonment and unfair treatment received by innocent animals that offer us their infinite loyalty and incomparable love.