Although every shelter dog deserves a warm and safe home, unfortunately, most shelter dogs, especially adult dogs, especially due to their age people tend to not prefer them, cannot get what they deserve. It's a sad reality. Most of these poor sweethearts have to spend the rest of their life in a kennel, despite how much love they desire.
Julep was an 18-year-old Pittie who just lost her owner, and unfortunately, no one in that family could be able to keep an eye on the heart-broken girl. When she came to the Humane Rescue Alliance (HRA), the staff was so worried about her desperate future as she was the oldest one that they've ever taken in.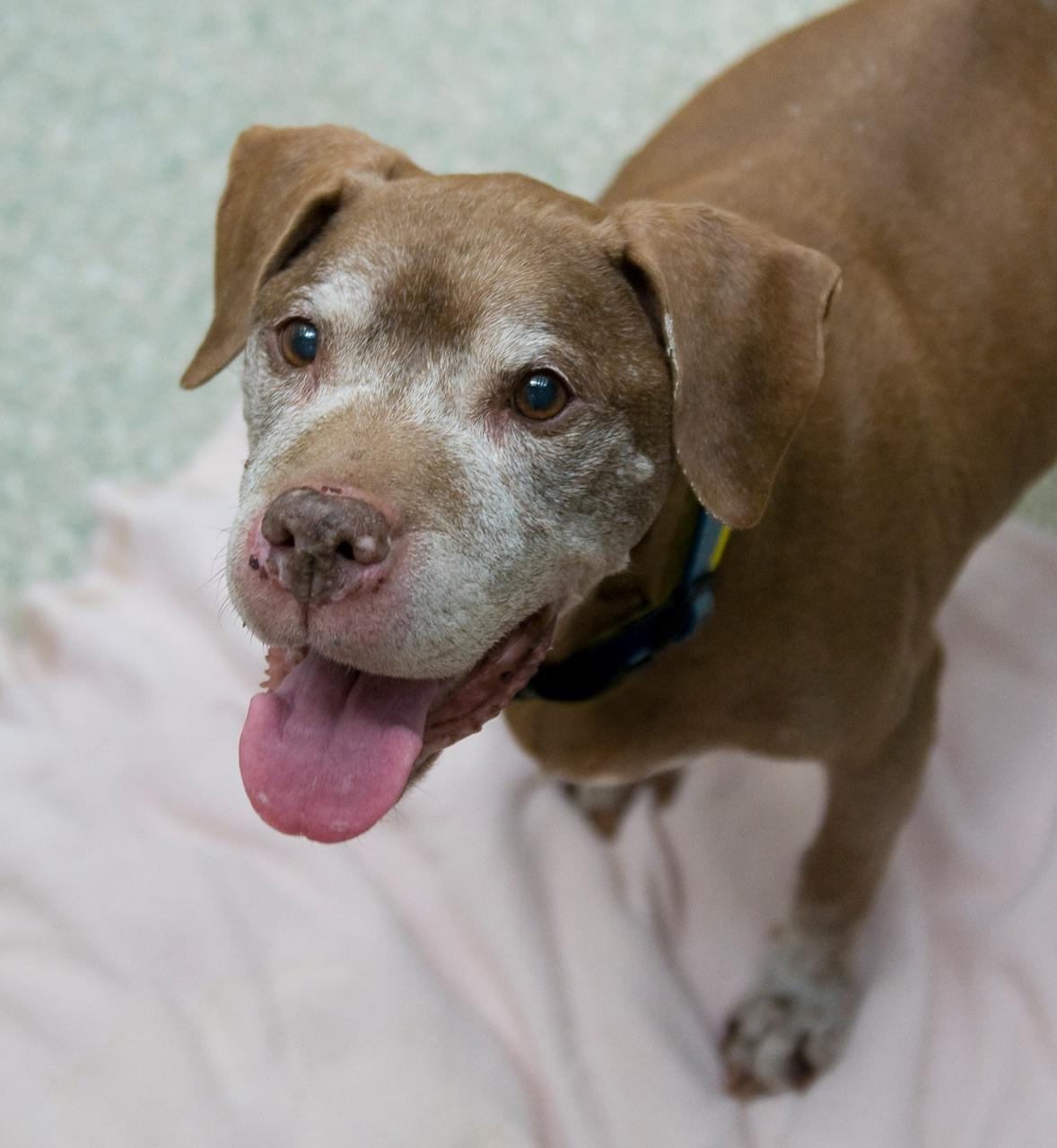 The folks at HRA shared her story on social networks in hopes that this sweet gal could be able to find herself "just a couch to sleep on and a human to love", and to their surprise, her charm immediately captured the heart of so many people. This adorable doggo even hit the headlines and her story was shared over 4000 times on Facebook.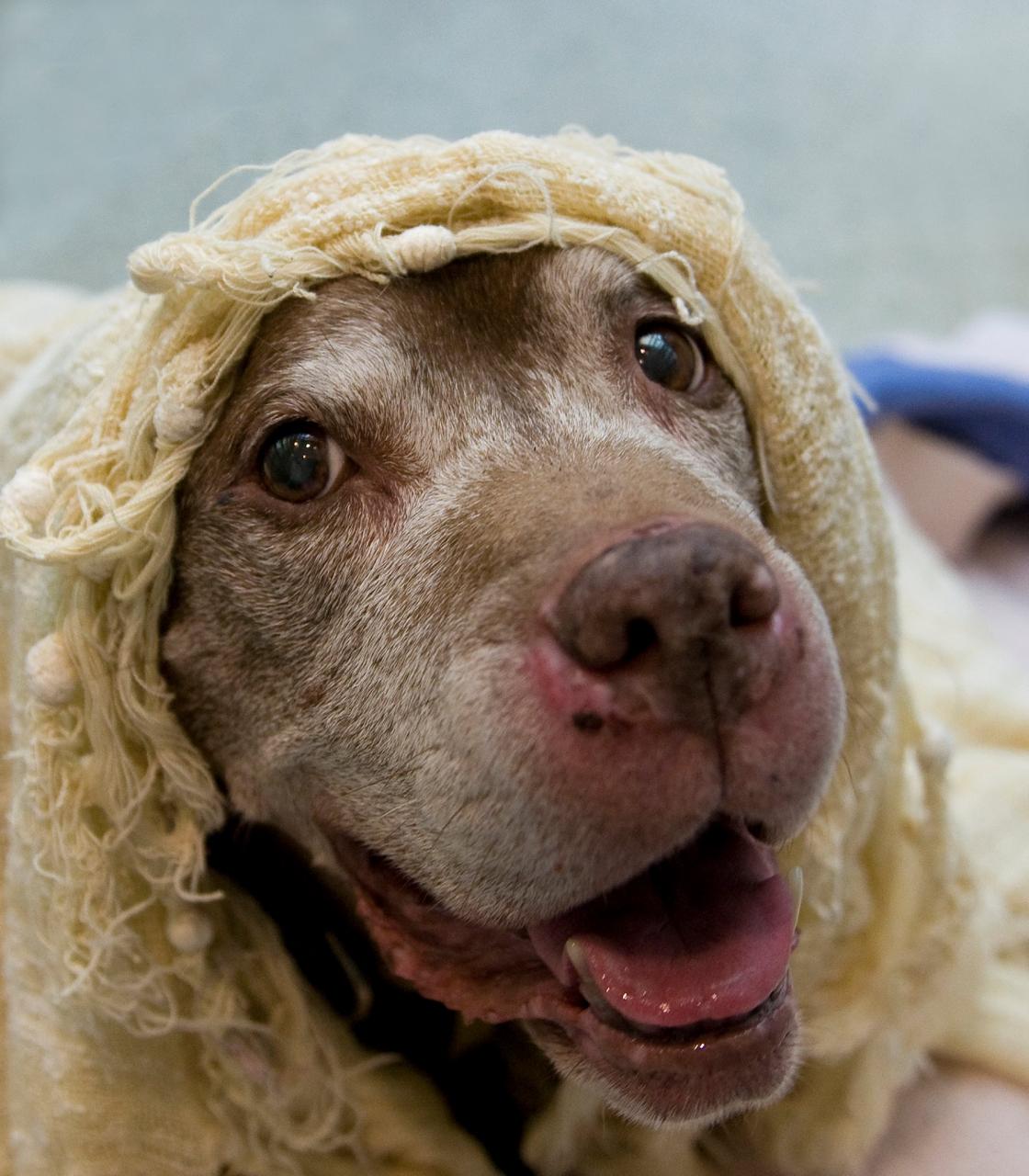 That's where the kind-hearted Wayne Lerch came into the story. After hearing the story of Julep, the man immediately showed up in front of HRA's door. It was love at first sight.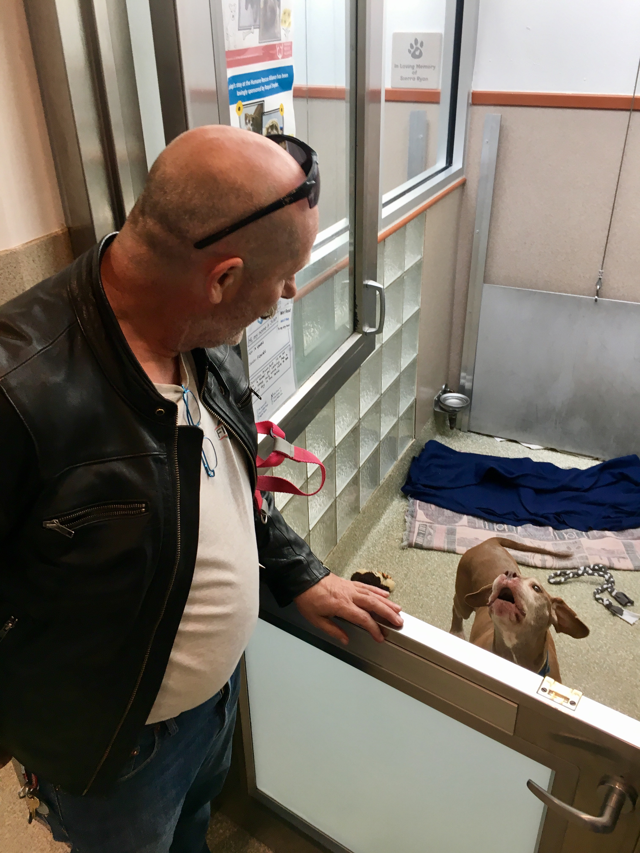 "It was like Christmas morning," said HRA's veterinary technician Geri Lee. "We're happy whenever any of our animals get adopted, but it's sheer joy when an older one finds a loving home."
Wayne initially arrived on his motorbike, but right after meeting Julep, the biker immediately filled out the documents and rushed back home to get his car. He couldn't wait to bring the sweet pooch home.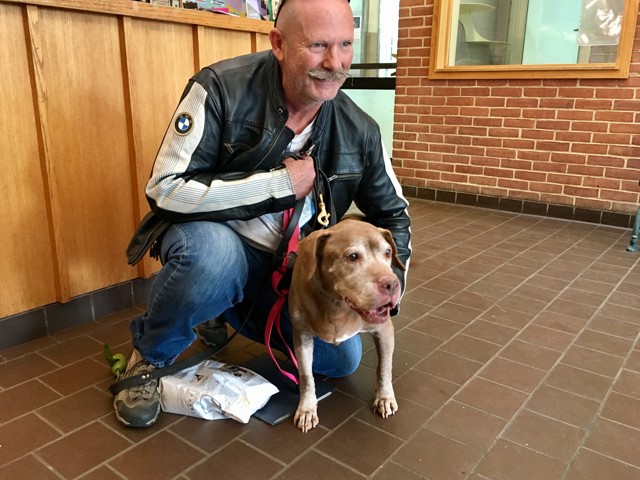 "I know she's not going to be around for very long but that's okay," Lerch said. "She deserves to live out the rest of her life in a loving home with somebody who's going to pamper her and make sure that she enjoys the last bit of life she has."
Wayne was still mourning the loss of his dear Pittie Jasmine not long ago, and Julep, now named Tootie after his beloved nana, was a perfect fit to fill the hole in his heart.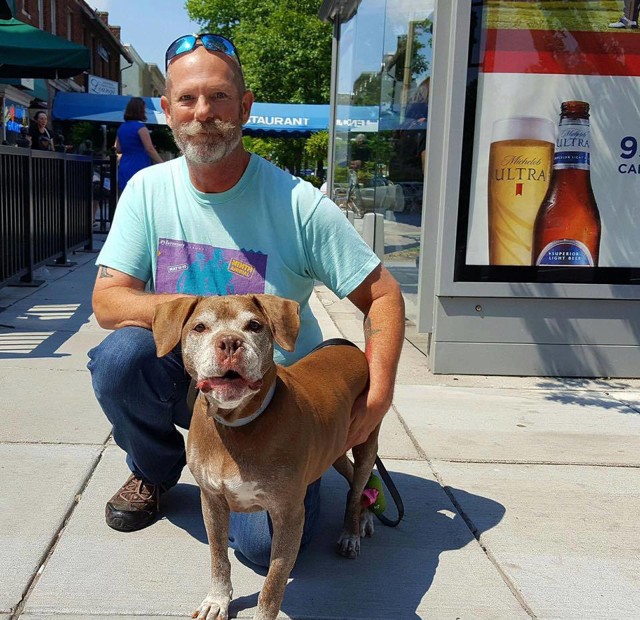 "I can't believe how lucky I am to have found her," he said. "She brings joy to my heart and while I still miss Jasmine so much, Tootie reminds me that I am a better person for having her in my life."
Thank you, sir, for taking care of this beautiful girl. We wish you both the best things in life.
Please share the happiness of Julep/Tootie with everyone you love!